Victor Minovich holds on to win CGA Senior Amateur, marking his first title in a state individual championship
By Gary Baines – 9/15/2022
Victor Minovich had been leaking oil during much of Thursday's final round at the 51st CGA Senior Amateur, but needing a good final hole to land the title, he patched things up and delivered in a big way.
The 58-year-old from Foothills Golf Course hit a picturesque 3 1/2-iron approach from 200 yards on the formidable 18th hole at Pelican Lakes golf course in Windsor, with the ball landing right next to the hole and finishing 6 feet past the cup. And though he missed the birdie attempt, Victor secured the Victory with the tap-in par.
"That was clutch," Minovich said of his approach on No. 18. "That was pure; such a good shot. When I saw it going at the pin, I'm like, 'Yes.' It was a relief because I was struggling on the greens just two-putting. I can two-putt (from 6 feet) at least."
A day after a stellar 5-under-par 67 gave him a five-stroke lead, Minovich prevailed despite shooting 10 strokes higher on Thursday. He birdied the first hole of the day, but played his final 15 holes in 6 over par.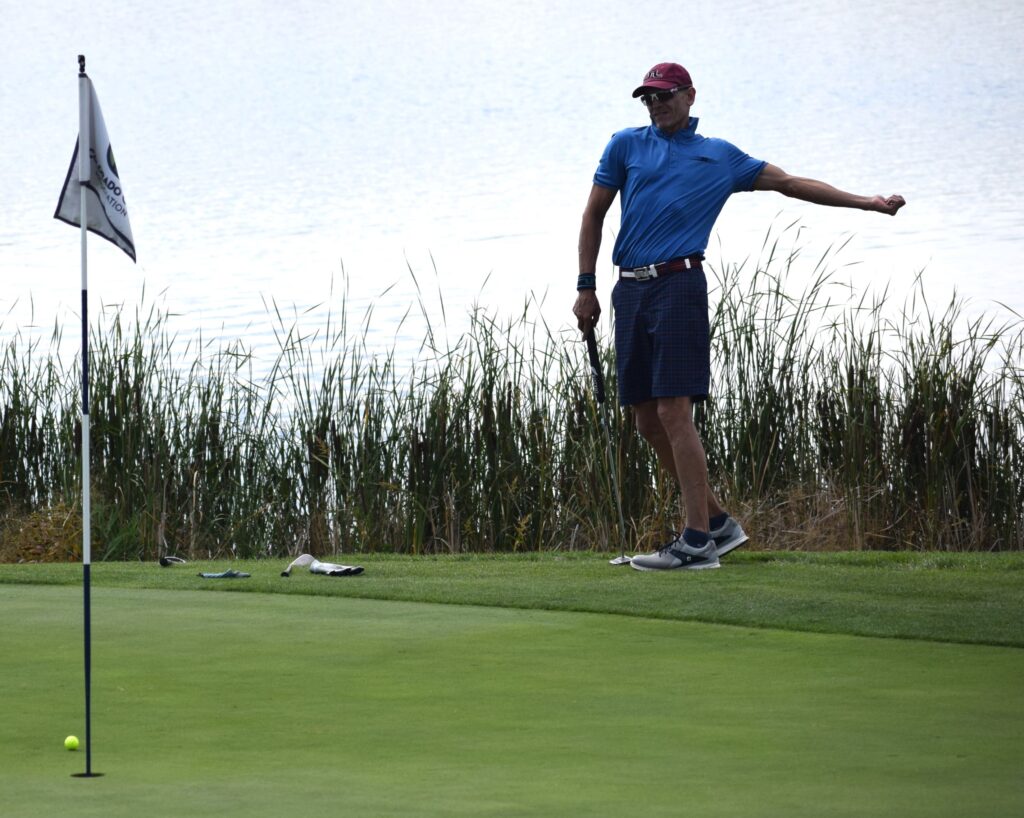 John Hornbeck, a 64-year-old Saratoga, Wyo., resident who plays out of Central Rockies e-Club, put pressure on with a 2-under-par 34 on the front nine. In fact, he picked up five strokes on Minovich in the three-hole stretch from 5-7, where Hornbeck went birdie-birdie-birdie and Minovich par-bogey-bogey.
But Hornbeck, the 2019 champion, never could pull even as he played the par-3s in 3 over par on Thursday, just as he had on Tuesday. The result was a second-place finish as he ended a shot back of Minovich after his 60-foot birdie try on No. 18 ran out of steam just inches short of the cup.
"That was probably the tournament for me — the par-3s," said Hornbeck, who recently narrowly missed making match play at the U.S. Senior Amateur.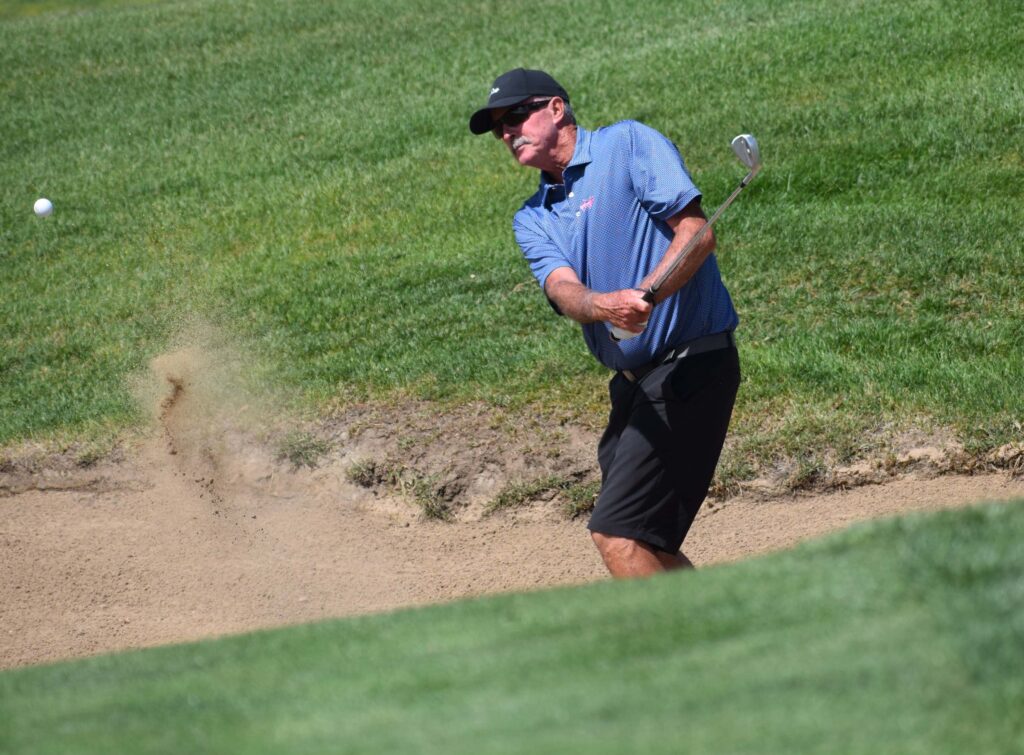 Minovich, who has qualified for two U.S. Senior Ams since 2019, was the lone player to finish under par for 54 holes at Pelican Lakes as he posted a 1-under 215. Hornbeck played his final seven holes in 3 over to card a 73, leaving him at 216 overall.
For Minovich, it marked his second CGA championship ever — and second of this year as he teamed with Mark Brown to capture the Senior Four-Ball title. So Thursday was his first victory in a CGA individual championship.
"I always knew I could compete with all these guys," Minovich said. "But you've got to put three rounds together and do it.
"It means a lot (to pull it off). It hasn't totally sunk in probably. But holding the trophy and keeping it for a year, then it's like, 'Good job. You didn't play your best today, but it was a tough day for everybody.' The last day of any tournament you've got to tell yourself, 'Everybody is probably grinding and they're not as calm as they could be.'"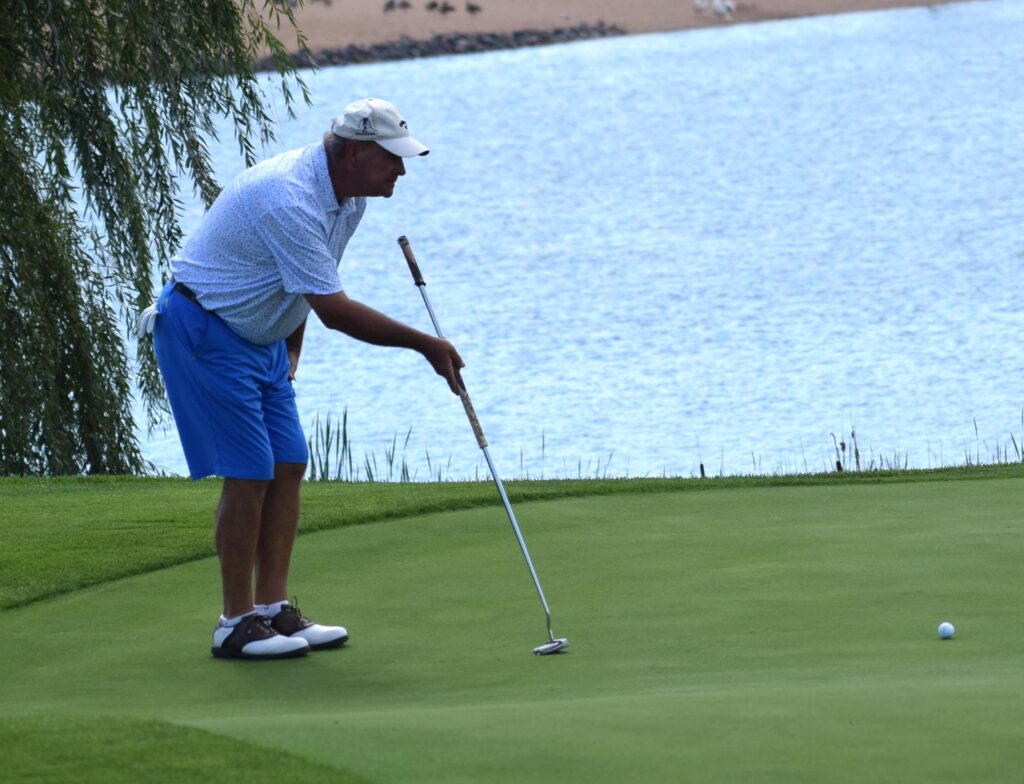 Also with chances coming down the stretch on Thursday were 2022 CGA Super-Senior Amateur champ David Nelson of Columbine Country Club and Jon Lindstrom of Lakewood Country Club, who ended up tying for third place at 217. Both faltered at the par-3 17th, where Nelson hit his tee shot in the water and took a double bogey and Lindstrom missed a 6-foot par attempt. Lindstrom, who recently turned 55, was competing in his first CGA senior championship, less than a month after being low amateur in the Inspirato Colorado Senior Open for the fourth time in five years.
Robert Polk of Colorado Golf Club, who won his fifth CGA Senior Amateur last year, tied for fifth at 219 on Thursday with Robert Gonzales of Antler Creek Golf Course.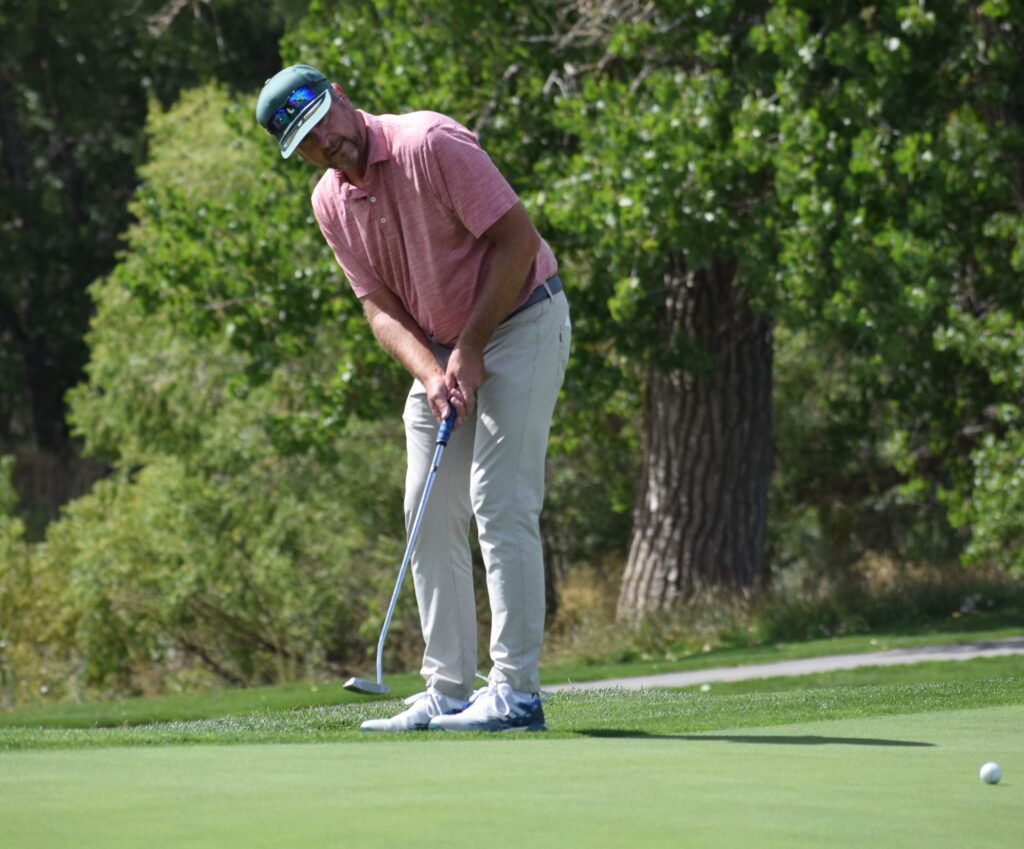 As for Minovich, Thursday marked another highlight in a very strong season for the former University of Akron golfer. Besides winning the CGA Senior Amateur and the Senior Four-Ball, he qualified for his second U.S. Senior Amateur and won both the open-age and senior club championships at Foothills GC.
"It's been a good year," he said. "I've improved a lot more as I got older and learned to control this part (he said while pointing to his head), which is always the toughest part for me. In the last 20 years I've been playing some good golf."
On Thursday, Minovich was the first to admit he didn't play well in carding a 77. "I didn't do much right today," he said. "I drove it marginally and I didn't putt very well. I played better on the first four holes when I was all jittery and nervous. Then I settled down and I started playing bad."
But the fact of the matter was that he had given himself a five-stroke cushion going into the final day thanks to shooting the low round of the tournament — by three strokes — on Wednesday with his 67.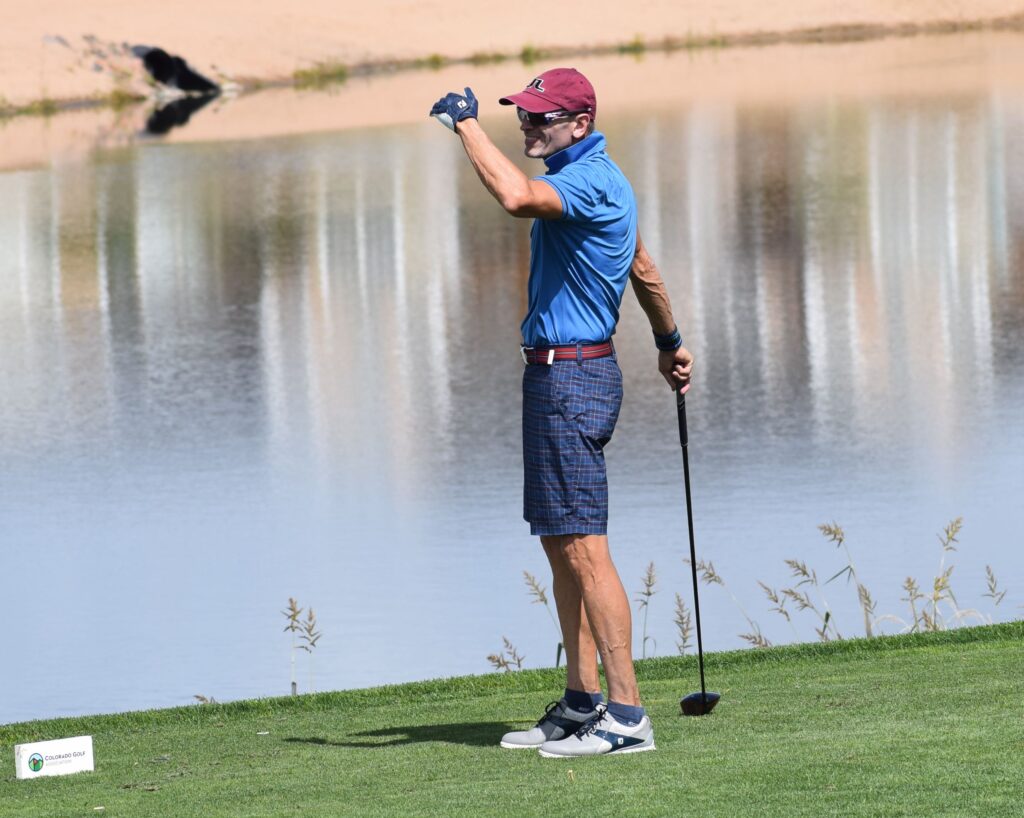 And, mind you, Minovich won this week despite never having played Pelican Lakes before Tuesday's first round. He did much the same thing in qualifying for the 2019 U.S. Senior Amateur at TPC Colorado.
"Sometimes it's better for me" to do it that way, he said. "I don't necessarily recommend it, but sometimes it's better. This course set up fairly well for me. Today was a struggle but first day I shot 1 under and it could have been better. Yesterday I got more comfortable obviously. That was just such a smooth round. I hit 18 greens (in regulation). I missed a couple of short ones or it could have been about a 65."
Still, despite the once-big lead, bogeys on Thursday on holes 13, 15 and 17 opened the door for several competitors. But no one took advantage.
Hornbeck had the best chance, but after a birdie on No. 11, he three-putted No. 12, missed a 7-foot par putt on 13 and also bogeyed 17.
"I wanted to win. I've been playing pretty good," Hornbeck said. "I thought I should have made the round of 64 (at the U.S. Senior Amateur) too, but I made a few too many bogeys. That's been a little plague of mine this summer. I'm making plenty of birdies, but I'm having too many bogeys" — including six on Thursday. "(Minovich) was coming back to me. All I had to do was make a couple of birdies. But he had a pretty good lead (going into the round)."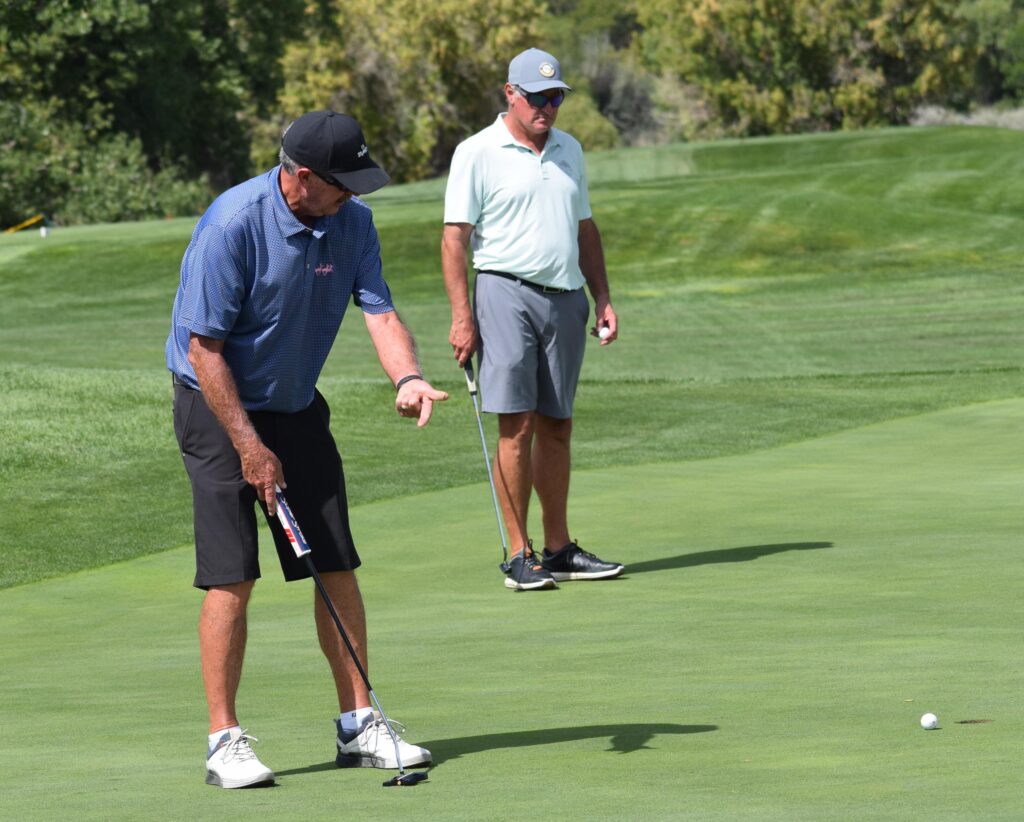 Indeed, Minovich was paired on Thursday with Hornbeck (his one-time CGA Senior Four-Ball partner) and Jeff Slupe, who started the day in third place. And Minovich figured if he could stay ahead of those two, he'd most likely be in good shape for the title.
"I didn't think (I'd win) with a 77, though I was only concerned with my group, and I knew I was still leading — at least in my group," Minovich said. "I knew somebody outside the group would have to go pretty low (to win)."
The Thornton resident prevailed for the title this year after finishing runner-up at this event — to Steve Ivan — in 2017.
For pictures from the championship, CLICK HERE.
For all the scores from the CGA Senior Amateur, CLICK HERE.