This year's Denver Golf (Cyber) Expo will be a much different experience, and future shows also figure to have an altered look with Denver Mart closing
By Gary Baines – 3/1/2021
In many respects, it's a new world for the Denver Golf Expo than it was when the show was last held, in early February 2020.
Not only will the 2021 version look much different for the Expo — which will be an online-only affair this month due to Covid-19 safety concerns — but so will the DGE in future years.
That's because the Denver Mart — the venue at I-25 and 58th Ave., that has been home to the Expo for more than a quarter-century — recently announced it will close its doors for good on March 31. That leaves shows like the Denver Golf Expo scrambling to find a new home for future years.
Essentially, with this year's Denver Golf CyberExpo not being held in person, last year's show marked the end of an era for the DGE.
While Mark and Lynn Cramer, who have owned the Expo since 2000, are exploring venue options for 2022 and beyond, the immediate task at hand is making the best of the Denver Golf CyberExpo, which will be held online from 9-4 p.m., March 12 and 13.
The Cramers announced in the fall that an online version would replace an in-person show in 2021. And since then, it's been kind of like reinventing the wheel to a certain extent. And "Lynn has done all the heavy lifting" regarding the transition to the cyber show, Mark noted.
"It's been like creating a new show," Lynn Cramer said last week. "We were starting from scratch. Everything is brand new — educating vendors, golf courses and golf product (representatives) on a new concept. But it's also educating them on the show and how they can make money and how they can continue marketing in a different way. So it's been challenging."
While some aspects of the show will be the same as normal — the emphasis will be on show-only deals, contests, educational seminars (including one from the CGA on the Rules of Golf), disseminating information, etc. — the tactile part will be missing. Instead, CyberExpo registrants will be visiting virtual booth spaces of various exhibitors/vendors.
"While the attendee won't be able to pick up a golf club and take a swing or go to the indoor driving range, we have some other things that they're going to be able to do on the online show," Lynn Cramer said. "For example, Lenny's (Golf, a merchandiser which always has a major presence at the DGE) is going to be doing a product launch with the major club manufacturers. (Each of those manufacturers) will have an online booth and within that booth, people will be able to see images and prices of the latest and greatest products. They will be able to attend an in-booth webinar for a pre-recorded video. The live webinar portion will be a club rep demonstrating the latest technology. If somebody attends one of those, they'll be able to do a video chat with the club rep. And once they attend, they'll be able to eligible win a driver — or something of that nature.
"So instead of the touch and feel, it's going to be these demos that people can see. Everything is just going to be a lot more visual. There will be a lot more eye candy. They'll be able to search by category, able to look up a particular golf course or a product or an exhibitor's name."
Despite the 2021 Expo becoming something no one foresaw a year ago, it's already attracted quite a few registered attendees and exhibitors. As of last week, there were more than 1,000 people registered — the show is free to attend, though registration is necessary — and in excess of 55 exhibitors. Normally, the Expo attracts 7,500 to 10,000 attendees and about 120 exhibitors for a three-day show. The 2021 online exhibitors include the CGA, Colorado PGA, the Junior Golf Alliance of Colorado and the Colorado Golf Hall of Fame. For a list of the exhibitors, CLICK HERE.
"And we've got vendors involved who haven't been involved before," Mark Cramer noted.
"People are really excited," Lynn Cramer said. "I know this because I get email requests or they'll call and they'll say, 'I really want to get registered.' We're hoping that (more than 1,000 early registrants) is just a small fragment of who's going to show up. From what I've learned of virtual, you don't know until the day of how many people (will participate). But there is a lot of excitement."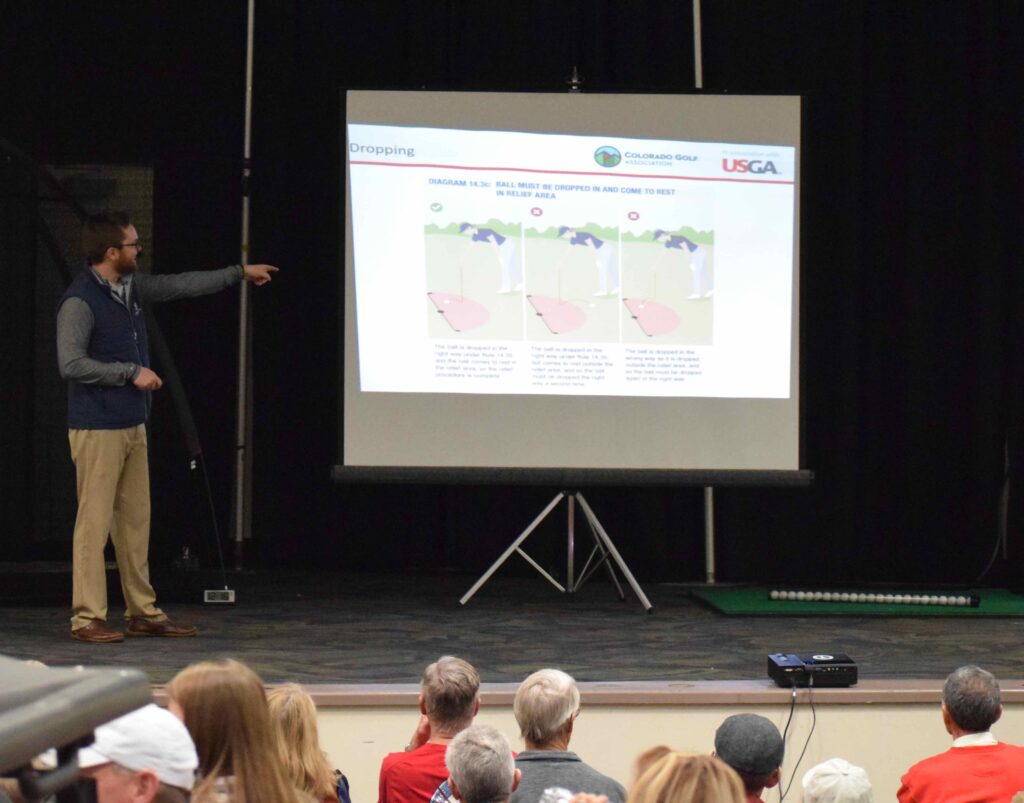 Among the things that will be held at the Expo as usual — albeit in a virtual platform — besides all the normal deals:
— A Rules of Golf seminar will be conducted by Robert Duke, the CGA's director of rules and competition, on March 13 from 9-11 a.m. Anyone is welcome to attend by accessing a Zoom link on the CGA's microsite at the CyberExpo.
— Three hour-long Colorado PGA educational seminars will be conducted each day. Among the topics will be how to hit the ball as far as you can; the data behind dropping 10 strokes from your scores; strategize like a Tour player; and an introduction to Doubles Golf. Registration is necessary: CLICK HERE.
— Prizes will still be a fixture at the Expo. This year, Mark Cramer said there will be a trivia contest revolving around three categories: Jack Nicklaus, Tiger Woods and Arnold Palmer. And a trick-shot contest will feature voting on the Expo's social media platforms that will determine a winner.
As noted, the CGA once again will be one of the mainstays at the Expo. That weekend, the association will have:
— The 2021 CGA championship and USGA qualifying schedules.
— A rundown of this year's CGA Member Play Days, where golfers have the chance to play at various prestigious private courses around the state.
— The plan for Women's Practice Clinics —  which provide three hours of instruction (full swing, chipping and putting, combined with some highlights of the Rules of Golf) — and Women's Playing Clinics.
— The CGA's Season Kick-Off Silent Auction, which began on Monday, will continue through the CyberExpo and conclude on March 15. Auction proceeds benefit CGA Community Outreach Programs — such as Big Brothers/Big Sisters, Special Olympics, Girl Scouts and LPGA*USGA Girls Golf — along with the Solich Caddie & Leadership Academy and the Hale Irwin Player Program. To see items that will be up for bids, CLICK HERE.
— An opportunity for prospective 2021 members to obtain a CGA membership during the Cyber Expo at a small discount from the normal price.
— And, as noted above, a CGA Rules of Golf seminar.
"We'll be that resource for golfers to kind of kick off their season and provide all the same content (as usual for the Expo). We'll just do it in a virtual environment," said Ryan Smith, the CGA's chief development officer. "Just like we do typically at our booth, we'll remind people what the CGA does. Our fingers are crossed. We're hopeful that (the Cyber Expo) is successful — primarily for all the other exhibitors. That's who this really is for.
"We trying to promote great attendance. Mark and Lynn have done a really good job of" making lemonade out of lemons.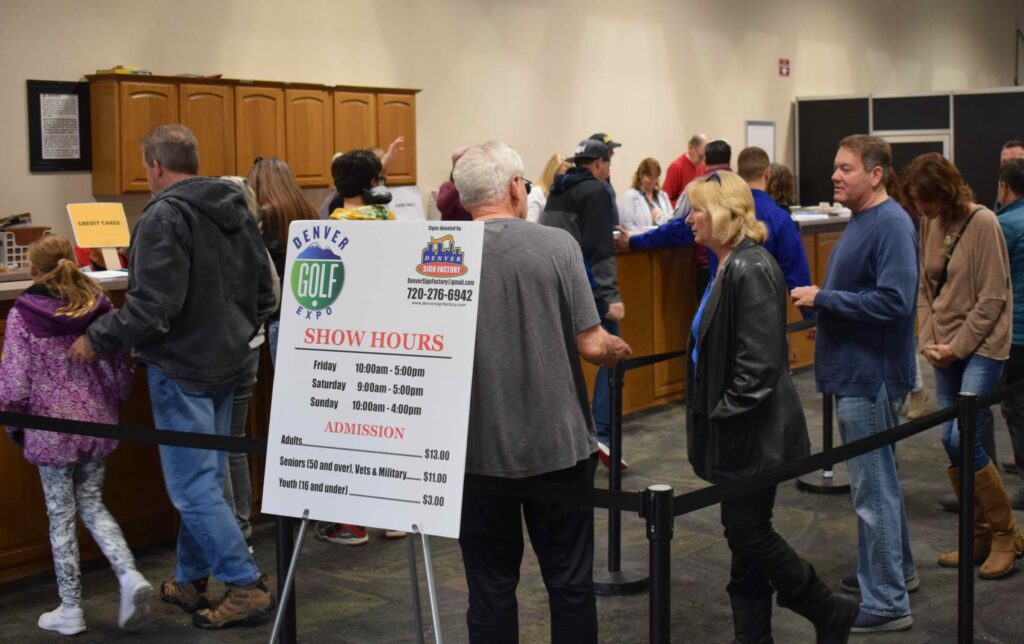 While Junior Golf Central — an area typically devoted to allowing kids to drive, chip and putt — won't be part of the 2021 CyberExpo, the Junior Golf Alliance of Colorado will be an exhibitor, providing information about the various levels of JGAC membership, 2021 JGAC tournaments, Youth on Course, and the 2021 Drive, Chip & Putt schedule.
All told, while the Cramers are not sure exactly what to expect — given that they've never conducted a CyberExpo — they're looking at the glass half full.
"We do have high expectations," Lynn Cramer said. "We always do hope for the best as well. We're going by what's been done, and the fact that virtual can draw so many more people — and at the national level. I am starting to get vendors from different parts of the country that want to be involved.
"With virtual, there's limitless possibilities with the reach."
By the way, for those who miss the CyberExpo but are interested, the event information will remain online for 30 days after the show, though some show-only deals and give-aways may no longer be available, depending on the exhibitor.
To register for the Denver Golf Cyber Show, CLICK HERE.
Exhibitors interested in an online booth space can contact Lynn Cramer at lcramer@expomasters.com or 303-771-2000, extension 15.