August 1-3 CommonGround Golf Course held the CGA State Junior Championship (13U, 11U,9U) and the tournament scores show that the future of Colorado youth golf is bright.
The Boys 13U division was a battle until the final round between Collen Todd of Golden and Brayden DeStefano of Peyton. Todd had the two-day lead after shooting 67 and 70, leaving himself 5 under-par for the tournament. DeStefano shot rounds of 71 and 68, leaving himself two shots back heading into the final day.
DeStefano came out firing, with 5 birdies in his first 6 holes, and closed out the round with two more birdies to shoot a bogey-free 64 on the final day of the State Junior Championship.
Todd had a rocky start, doubling the first hole and going on to shoot a final round 74.
This gave Brayden DeStefano the championship and he won the 13U division by 8 strokes, with a three-day total of 203 (-10).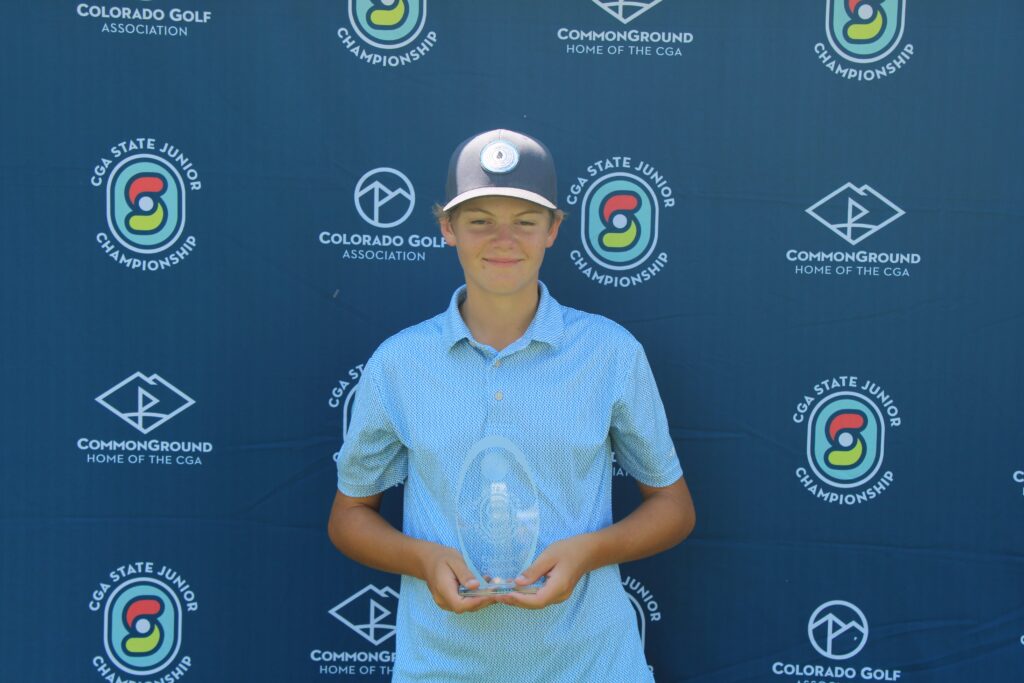 The Girls 13U division was also a battle until the final day between good friends, Maddie Makino of Parker, Addison Hines of Arvada, and Sophia Lee of Columbine. All within 5 shots of each other going into the final day battling it out the top 3 spots.
Maddie Makino birdied her last two holes to win the division by 3 shots with a three-day total of 215 (+2). While Hines finished with a three-day score of 218 (+5) and Lee with 221 (+8).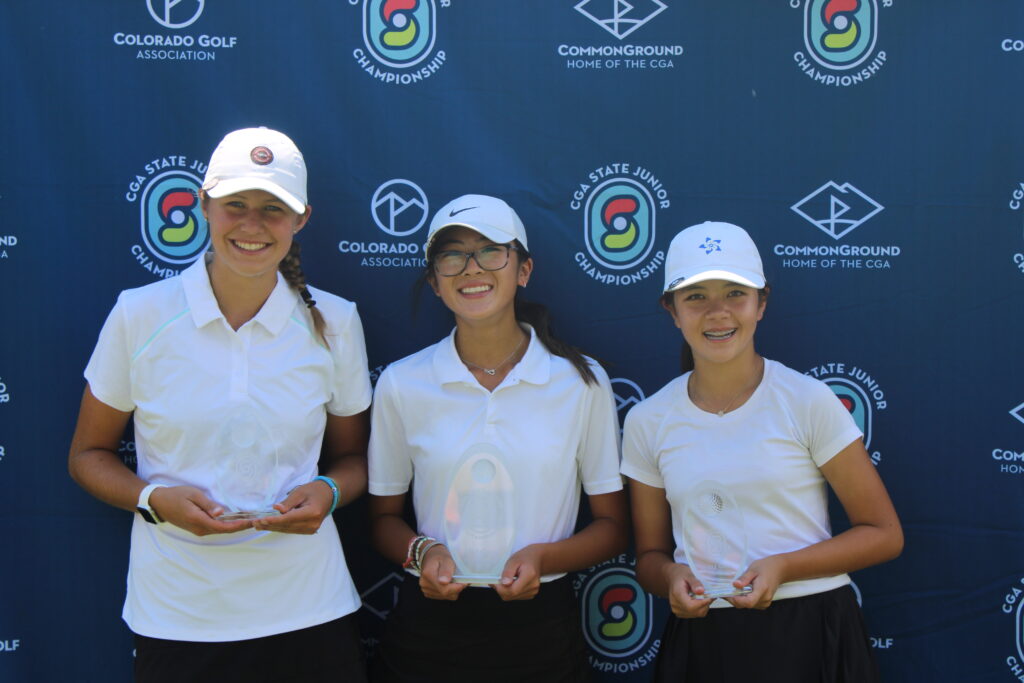 The boys 11U Divison was won by Joey Banks (Golden) who beat the field by 5 shots and had a three-day, 36-hole total of 232 (+19). Banks birdied the last hole to shoot a back 9 36, which was his second best nine-hole score of the whole week.
During his post-round interview, he said 'I was happy to make new friends this week like Judd…" and his newfound friend placed second at 24 over par.
The 11U Girls division was won by Scout Fitzgerald of Parker, who bested her division by 23 strokes with a three-day total of 19 over par. She mentioned how her favorite part of the week was having her dad being her caddy and spending time with him and her friends.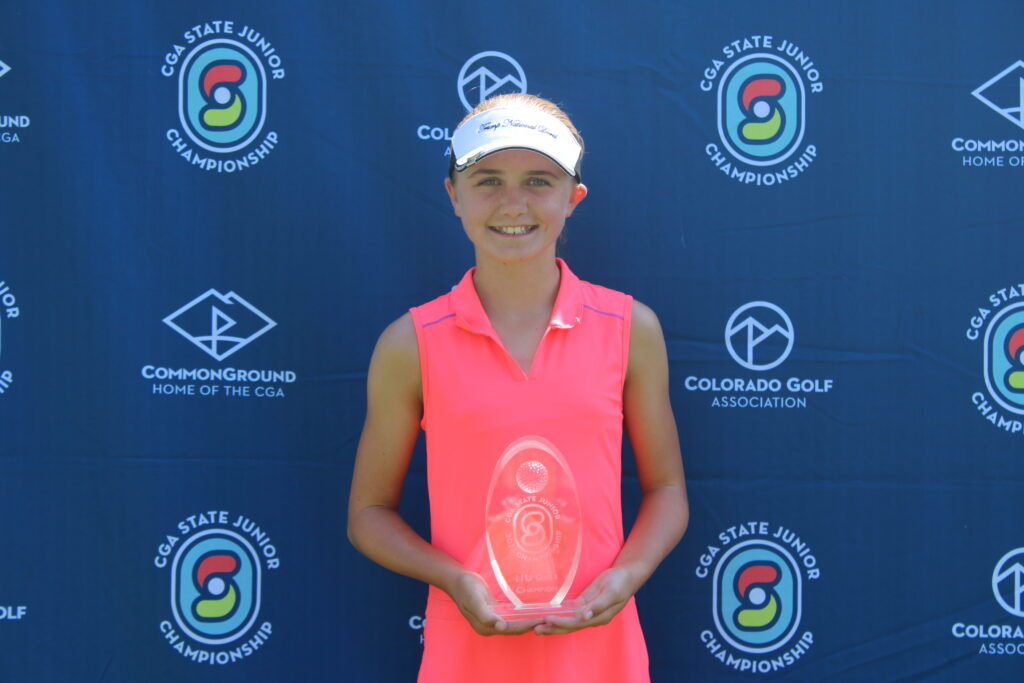 The boy's 9U Divison was a battle between Eli Dawson of Windsor and Tyler Nikkel of Fort Collins who were separated by two strokes going into the final day. Nikkel shot first and second rounds of 33 and 33, during the 27-hole championship for 9U, to get himself in the lead at four under par going into the final day.
Dawson fought hard all day and with a birdie on the 17th hole and an eagle on the 18th hole, he won the division by one stroke., and a final day score of 32.
"Making eagle on the last hole to win", Dawson said was his favorite part of the week, and rightfully so.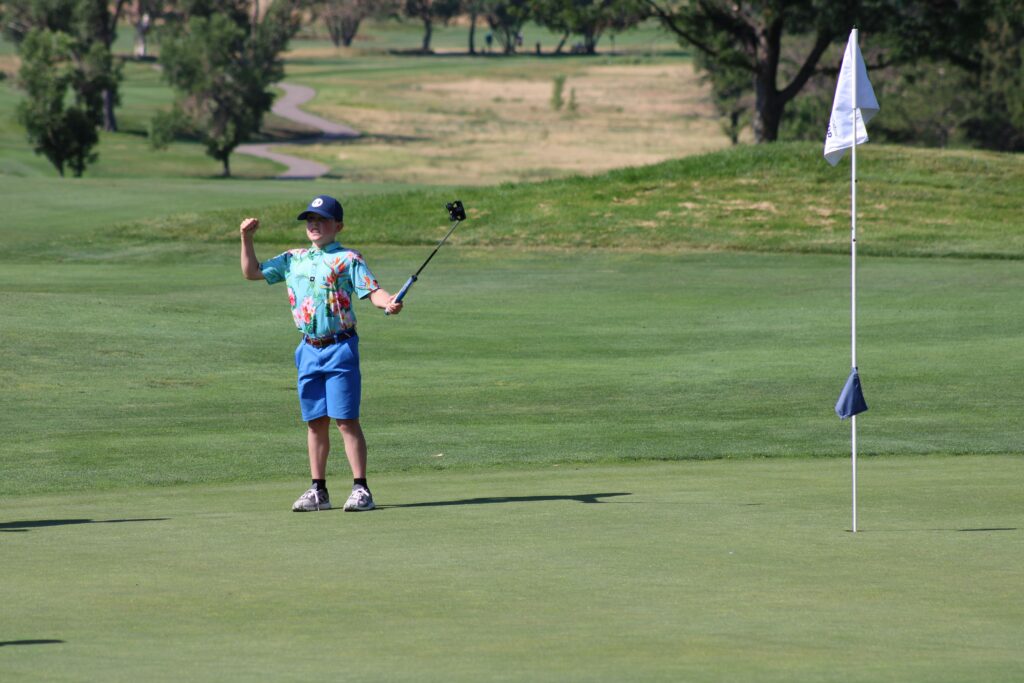 Lastly, the girls 9U division only had two players Grace Assell of Centennial and Alina Jang of Parker. During the 27 hole championship, Assell went 61-63-54 to claim the title over Jang by 14 strokes.
Assell was ecstatic after the round and said she enjoyed being out with her family as well as watching her drives go really far throughout the championship.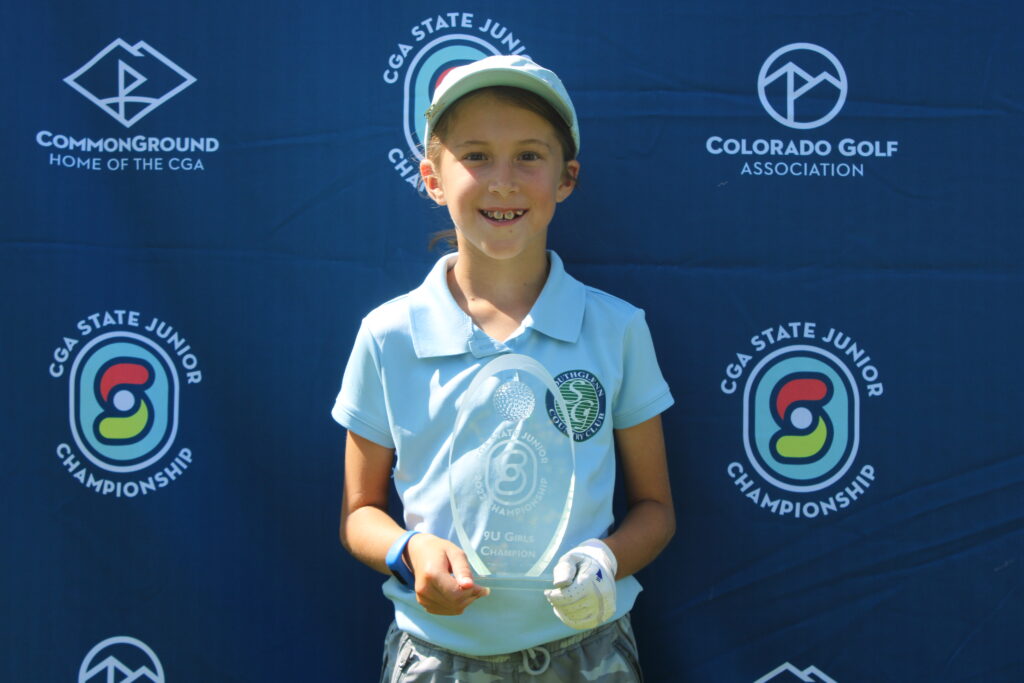 To view all scores from the championship, CLICK HERE.
To view photos from the event, CLICK HERE.