25 years ago, Colorado Springs resident Judy Bell became the first female president of the USGA; her accomplishments in the game and beyond run the gamut
By Gary Baines – 3/22/2021
Judy Bell ended a 35-minute phone interview earlier this month with this nugget:
"If you need anything else, just call me," she said. "If I don't know it, I'll make it up."
Good line, but totally unnecessary in the case of Bell, a grande dame of golf — and quite a character, to boot.
Perusing all the honors, awards, victories, accomplishments and stellar titles Bell has earned over the years is no small task. If given over the course of 10 lifetimes, they'd be notable, but Bell crammed it all into one, including being inducted into the World Golf Hall of Fame 20 years ago.
One of the preeminent figures in Colorado golf history, Bell has lived in Colorado Springs — in The Broadmoor neighborhood — for almost 60 years, at least part time. She resides in Southern Pines, N.C., other times of the year.
This year marks the 25th anniversary of Bell being elected the first female president in the history of the USGA, which dates back to 1894. She served a two-year term at the helm, in 1996 and '97, leaving office in January 1998. Only one other woman has attained the USGA's presidency, a volunteer position — Diana Murphy (2016-17).
When Bell received the USGA's highest honor — the Bob Jones Award — in 2016, the then-president of the organization, Tom O'Toole Jr., summarized what an impact the woman from The Broadmoor has had on the game.
"Judy is a towering presence in golf and her contributions to shaping the USGA can be seen to this day," O'Toole said. "Her devotion to the game makes her a worthy recipient of our organization's most prestigious honor. From her earliest days as an accomplished player through her tenure as USGA president, Judy has been a staunch advocate and diplomat for the game. Those mantles were always delivered with her unique kindness and infectious personality. Judy is a real treasure."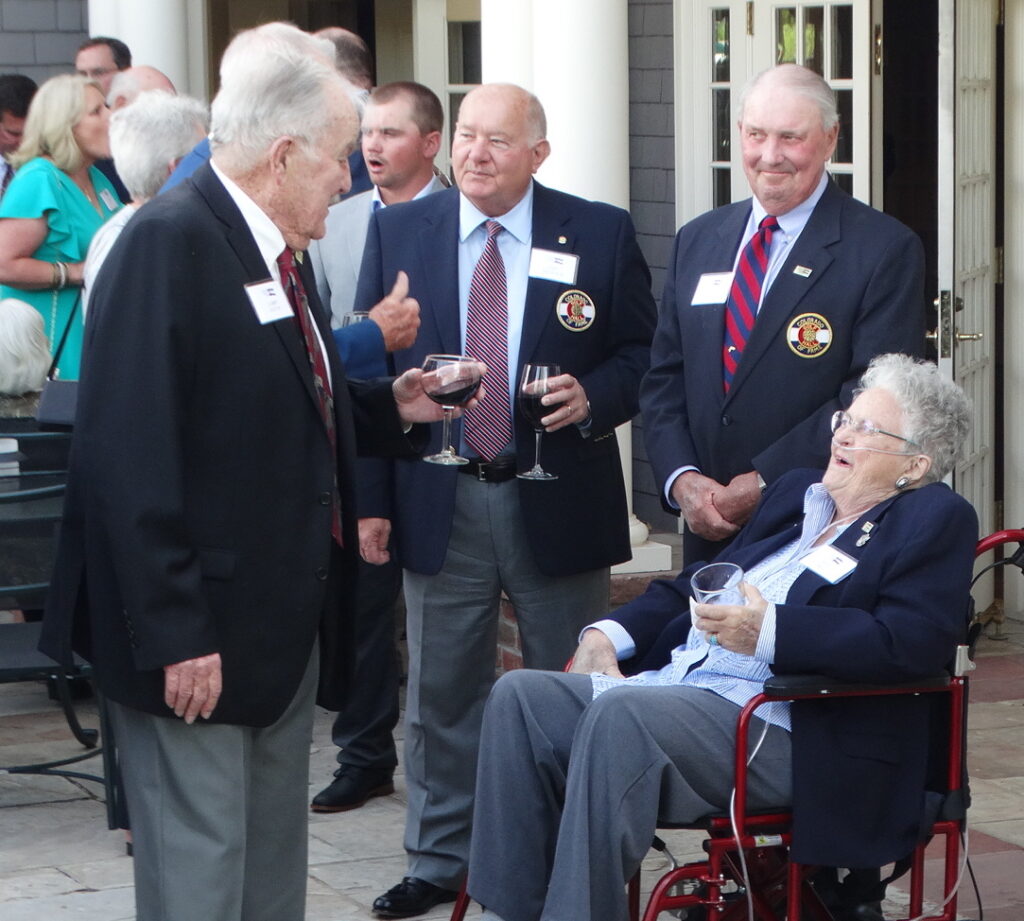 Indeed, that's part of the reason why in 2015, when the CGA was celebrating its centennial, Bell was named the Woman of the Century in Colorado golf. It should be noted that Barbara McIntire, Bell's lifelong friend and longtime business partner at The Broadmoor, was named Female Player of the Century in Colorado golf at the same time, during the Century of Golf Gala. (In quite a conglomeration of golf talent, Bell, McIntire and fellow Colorado Golf Hall of Famer Tish Preuss share homes in Colorado Springs and Southern Pines.)
When fellow Colorado Sports Hall of Famer Joan Birkland passed away in 2015, Bell paid tribute to her in words that aptly apply to Bell herself.
"She was a prize — a Colorado prize," Bell said of Birkland at the time. "That's for sure. She was a wonderful player, but even more than that she was a mentor to younger players and got kids involved (in the game). I know a lot of kids that got their encouragement from her. I can't think of something she didn't do."
Someday — hopefully far in the future — when Bell herself passes away, no doubt one of the first references to her in remembrances will be her historic role as the first female president of the USGA. But ask Bell, now at age 84, if she is proud of going down with that distinction, she acts as if it were just a matter of happenstance that she ended up in the role.
"Honestly, I didn't think of it that much," she said this month in a phone conversation. "Coming along, it just happened that I was in that slot. It could have been Diana in that slot, it could have been Carol Semple (Thompson, a renowned amateur golfer who likewise has earned the Bob Jones Award from the USGA), it could have been a lot of people. But I was the first woman on the (USGA) Executive Committee to begin with. And if they were going to have a woman officer, and they wanted to do it as quickly as they could, it had to be me.
"I think sometimes women are a little more of a pain in a way because they stick to it."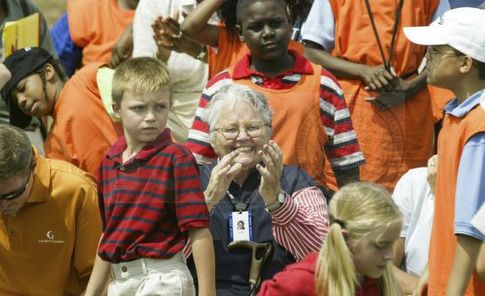 But Bell was the right person at the right time — regardless of gender — to become president and help the USGA take a big step into the future.
"Judy's gender I don't believe was a consideration in her election," said Stuart Bloch, USGA president in 1992-93. "Her abilities, I think, were the consideration that caused her to be selected as the first woman president. If she were a man, she would have been elected."
As the USGA noted when it announced Bell as the 2016 recipient of the Bob Jones Award:"Her two-year USGA presidential tenure was hallmarked by the establishment of the 'For the Good of the Game' grants program, which dedicated more than $65 million toward national and local projects devoted to improving the lives of communities through accessible golf. Bell was the program's director from 1999-2010, and asserted hands-on service focused on providing opportunity to and building character among countless youth, particularly minorities, girls and those with disabilities."
A decade ago, when Bell became the first female recipient of the Will Nicholson Award — named for her fellow Coloradan and fellow former USGA president — six-time USGA champion Hollis Stacy was asked about Bell's accomplishments.
"She's deserving of every award," said Stacy, a part-time Lakewood resident who's known Bell since 1970. "She's done a lot. She's had great vision. She's an amazing person — unselfish, always thinking of the other person and deflecting attention. That's the sign of a great person. She's a remarkable lady. She's inspired me and she's inspired a lot of women."
And a lot of men, too.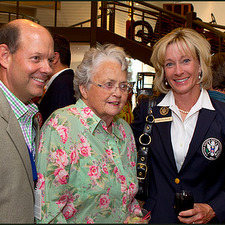 Bell has been outstanding as a player, businessperson, rules official, ambassador of the game and volunteer administrator in golf. Some of her accomplishments will live on far into the future.
Specifically as USGA president, as mentioned above, she championed a grants program which was founded during her tenure (in 1997) and which eventually raised more than $65 million that went to projects that made golf more accessible and affordable. The grants were particularly focused on programming for economically disadvantaged kids and individuals with disabilities. For example, in Colorado such grants went toward the construction of the Kids Course and related programming at CommonGround Golf Course, and to the Colorado Open Golf Foundation, the Gold Crown Foundation, the National Sports Center for the Disabled and the Vail Valley's Youth Foundation, now called YouthPower365.
"I was proud of that," Bell now says of the grants program. "You've got to get to the grassroots to be of some help. It doesn't do any good for the USGA or the CGA to just wave money around. You've got to get to the grassroots.
"And we tried to open the game up to as many people as we could to get more people involved in the game and playing the game. That was certainly one of my priorities going in."
Bell also played a key role in making the LPGA*USGA Girls Golf program a nationwide entity.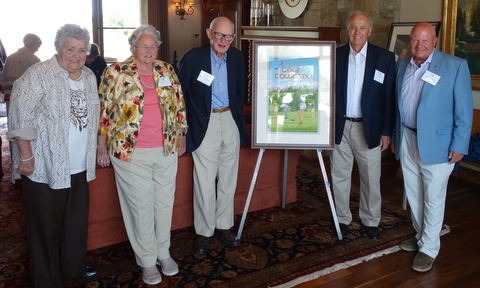 When Bell was set to begin her term as USGA president in 1996, her disarming quick wit was on full display.
"I bet that's the first time the incoming president kissed the outgoing president on the way to the dais," she joked regarding succeeding Reg Murphy in the post.
Bell's two-year presidency was just the culmination of a decades-long run as a volunteer leader with the USGA. She joined the organization's U.S. Girls' Junior Committee in 1961 and became a member of the Women's Committee in 1968 — and chaired that committee from 1981 to '84. She began serving as a USGA rules official in the 1960s, eventually working such events as the U.S. Open (11 times), the Masters (10 times) and the U.S. Women's Open (34 times). In 1987, she became the first female elected to the USGA Executive Committee. And following her presidency, Bell served as consulting director of the Colorado Springs-based USGA Fellowship and Grants Programs from 1999-2010.
Bell is one of just three Coloradans to serve as USGA president, following Frank Woodward (1915-16) and Nicholson (1980-81). And she was the first Coloradan to chair the USGA Women's Committee, though McIntire (1995-96) and Birkland (1997-98) followed in her footsteps in that regard.
"I really got to know the people on the board, and I enjoyed those people immensely," Bell said. "And I think we got some good things done."
As to why Bell achieved such heights, she attributes it — in large part, anyway — to her upbringing in Wichita during the 1940s and early '50s as the youngest of four kids in her family, and the only girl.
"You have to consider my family," she said. "I had three older brothers and they were all competitive — and I mean competitive with me. They tried to drill me. We had a basketball court out in back — a goal up on the garage — and we played basketball. I played with them. It wasn't like, 'She's my little sister, don't push her.' There was none of that stuff. They beat me up. Honestly, I got toughened up by them. When I became president of the USGA … my three brothers would equal the board, so to speak. They got me ready."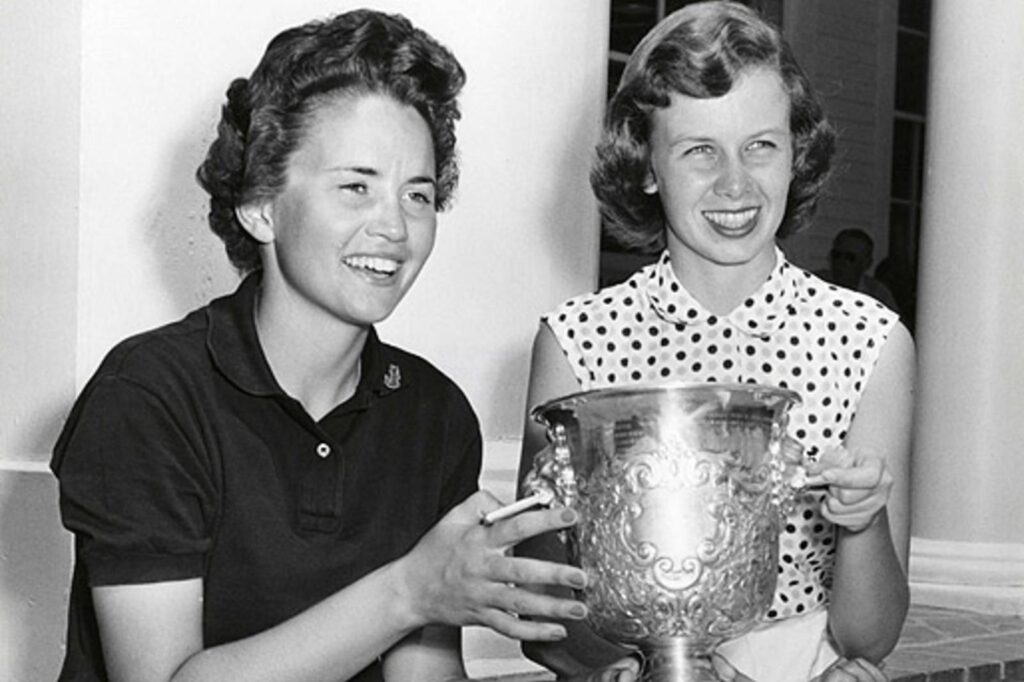 Though Bell grew up in Kansas, even then she spent quite a bit of time in the Colorado Springs area. As in long stretches of her summers pretty much every year of her youth — and even before.
"My mother carried me (in her womb) out here," Bell said. "I was a September baby and she was pregnant with me. They came every summer. When I was able to come, usually they brought a schoolgirl or somebody to watch after me. We had a cabin up in Cascade, then dad sold that. When we didn't have anything up there, we stayed at The Broadmoor for a month. I didn't care about the hotel (at the time as a kid); I cared about being that close to the golf course — being able to go over to the practice tee and beat balls and putt. Plus the swimming pool. It was a lot of fun.
"But I just came every summer."
Bell went on to go to college at the University of Arizona — where she was part of the Delta Gamma sorority and served as pledge trainer — for 2 1/2 years. Then she graduated from the University of Wichita, now known as Wichita State. There, she went to school one semester a year, then played golf in Florida for most of the rest of the year.
Yes, during all this time Bell was becoming quite a good player. She won the Kansas women's amateur three straight years starting at age 15. And in her early 20s she pulled off a similar trifecta in The Broadmoor Ladies Invitation, winning in 1957, '58 and '60. She also captured numerous titles in Florida, and prevailed in a significant national event at the 1963 Women's Trans-National at Pinehurst Country Club in south Denver.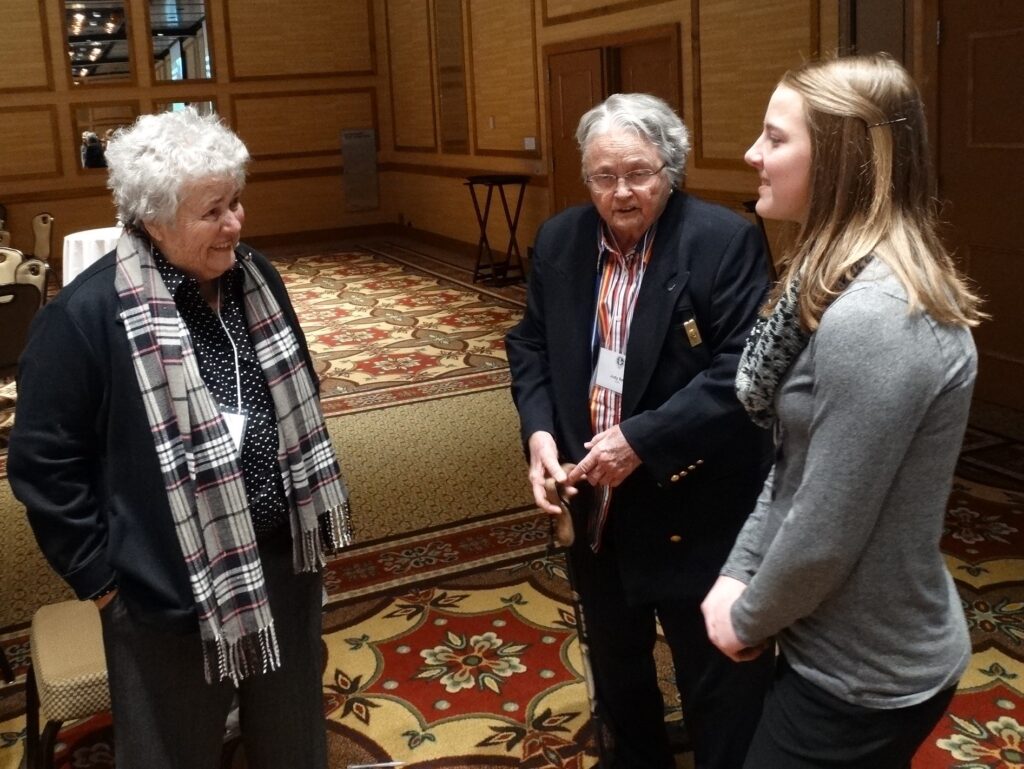 As a 27-year-old amateur, Bell set the single-round scoring record at the U.S. Women's Open — one that stood for 14 years — by shooting a 67 in 1964. Bell twice represented the U.S. in the Curtis Cup competition, including in 1962 at The Broadmoor.
In other USGA championships, she was a semifinalist in the U.S. Girls' Junior (losing to Mickey Wright in 1952) and three times she advanced to the quarterfinals of the U.S. Women's Amateur. All told, Bell competed in 38 USGA championships. Later, she captained two U.S. Curtis Cup teams, a U.S. Women's World Amateur squad, and a U.S. World Amateur Team in 2000.
"Judy was the most fun captain I had in my playing career," Semple, a seven-time winner of USGA championships, told USGA.org. "She makes everyone feel welcome and happy. She is also a pioneer, becoming one of the most important women in golf administration. Her advancement to the Executive Committee and presidency was a natural progression of her hard work, her passion for the amateur game, and her relationships with so many players and people in golf."
During much of the time when Bell was a top player, an occasional team captain and serving the USGA as a volunteer leader and rules official, she also proved to be quite a businessperson. Over almost 40 years — from 1962 to 2000 or 2001, Bell and McIntire, both stellar players who were high-level USGA leaders, partnered as owners of various retail shops at The Broadmoor, where their products ranged from clothing and shoes to kitchenware and accessories.
In fact, there were seven shops there in which Bell and/or McIntire sold their goods, most of which they ran in totality, though they also had clothes and such in the golf shop and the tennis shop at The Broadmoor. Among the establishments were A Short Story, Second Story, The Little Kitchen, Pappagallo's and The Men's Shop, the last of which Bell owned on her own. Elsewhere in southern Colorado Springs, there was her Bell's Deli for a time.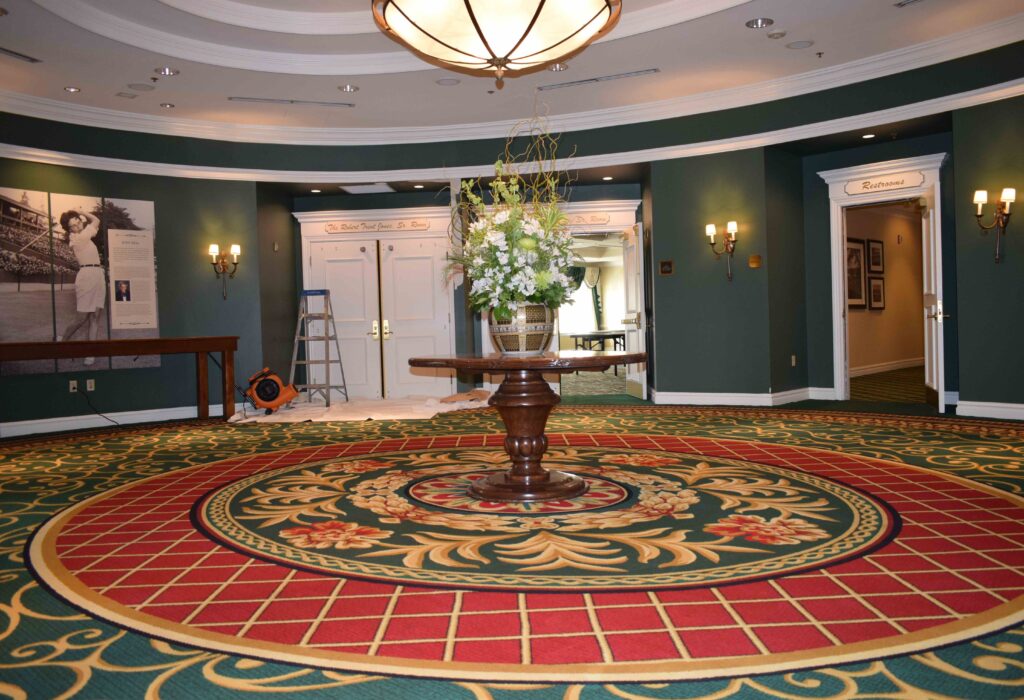 On top of everything else, Bell played pivotal roles in bringing the 1995 U.S. Women's Open — won by now-World Golf Hall of Famer Annika Sorenstam — to The Broadmoor. And she also lent her influence in the USWO returning to the resort in 2011.
Those tournaments drew 96,000 and more than 125,000 fans to The Broadmoor, respectively — both very high totals for the event at those times.
"I was proud to be part of it and to have it there," Bell said of those Women's Opens. "Barbara was the referee for the last group (in 1995). I was supposed to be her observer, but I was hopping around."
Not surprisingly, given all she's done in golf, Bell has received more awards and honors than you can shake a golf club at. As far as just halls of fame go, she's been inducted into a dozen, most notably the World Golf Hall of Fame in 2001. In Colorado, she's been enshrined in the Colorado Golf Hall of Fame (1976), the Colorado Sports Hall of Fame (1996) and the Colorado Springs Sports Hall of Fame (2001).
And there are the honors and awards — dozens of them, many very prestigious, such as the Bob Jones Award, an honorary membership at the Royal & Ancient Golf Club at St. Andrews (becoming one of the first women to be so honored) and the Woman of the Century in Colorado golf title.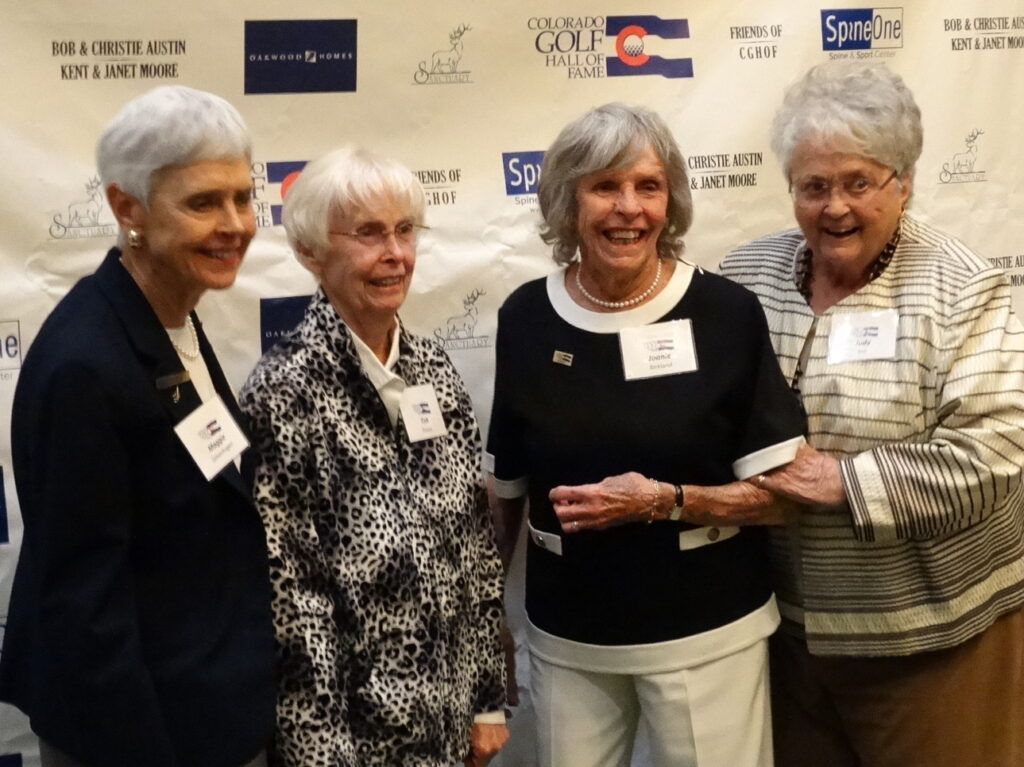 And then there may be the most apt honor — at least based on its name. In 2001, the PGA of America, of which Bell was already an honorary member, named Bell "First Lady of Golf."
"She has inspired so many people," McIntire said of Bell a decade ago during the week of the 2011 U.S. Women's Open at The Broadmoor. "So many of us who have served on the USGA appreciated everything she's done, believe me."
In 2002 — the year after Bell was inducted into the World Golf Hall of Fame — she published her autobiography, "Breaking the Mold", written with Rhonda Glenn, who was then manager of communications for the USGA.
Bell did indeed break the mold. And golf is the better for it.
"I grew up around people who volunteered and it was something I felt strongly about, even as a child," Bell wrote in the book. "We all believed that if you're asked and you have an opportunity to give back, you just step up to the plate and do what you can."