Who is the next Will Zalatoris or Scottie Scheffler who will emerge from Colorado Korn Ferry Tour stop to hit the big time in golf?
By Gary Baines – 6/25/2022
If a spectator at a Korn Ferry Tour event looks with a keen eye, does a little research — and perhaps asks around a little bit — he or she might be able to separate the future stars of golf from the players who, at first glance, seem to hit the ball just as well.
That's an issue that sometimes plagues what undoubtedly is one of the top men's golf tours in the world. KFT officials can point out that this or that now-great player used to ply his trade on the Korn Ferry Tour. They put their pictures, larger than life, on their trucks that travel from site to site during the season.
But it's all kind of Monday morning quarterbacking. It's easy now that those guys have proven themselves in majors or on the PGA Tour. It was more of a crapshoot when those guys were actually competing on the KFT. Sure, in many cases, just about everyone knew they were extremely good. But for every one player that appeared to be a can't-miss, there was an equally ballyhooed player who did miss.
For every Stewart Cink (who won at Riverdale Dunes in 1996 and was Player of the Year), there's a Patrick Moore (2002). For every Tom Lehman (1991), Zach Johnson (2003) and Scottie Scheffler (2019), there's a John Flannery (1992), J.J. Killeen (2011) and Michael Putnam (2013). All at one time were pretty much the best the Korn Ferry Tour — or Ben Hogan, Nike, Buy.com, Nationwide, Web.com tours — had to offer. But some became household names in golf and others clearly didn't.
Now, with the fourth Ascendant presented by Blue (formerly the TPC Colorado Championship at Heron Lakes) coming to Colorado next week, some spectators will be trying to discern the future PGA Tour standouts from guys who are very good at golf but will never hit the household-name category.
In the case of the folks who run The Ascendant, in their previous three tournaments, they've had one winner become one of the top players in the game and two champs still searching for that leap to the truly upper echelon. Will Zalatoris, the 2020 champ at TPC Colorado after placing 37th in 2019, is currently No. 12 in the world rankings. Since his victory in Berthoud, he's finished sixth in the 2020 U.S. Open, second in the 2021 Masters, eighth in the 2021 PGA Championship, sixth at the 2022 Masters and second at the 2022 PGA Championship and the 2022 U.S. Open. Meanwhile, Tag Ridings (the 2021 winner in Berthoud)) is No. 699 in the world and Nelson Ledesma (2019) is No. 762.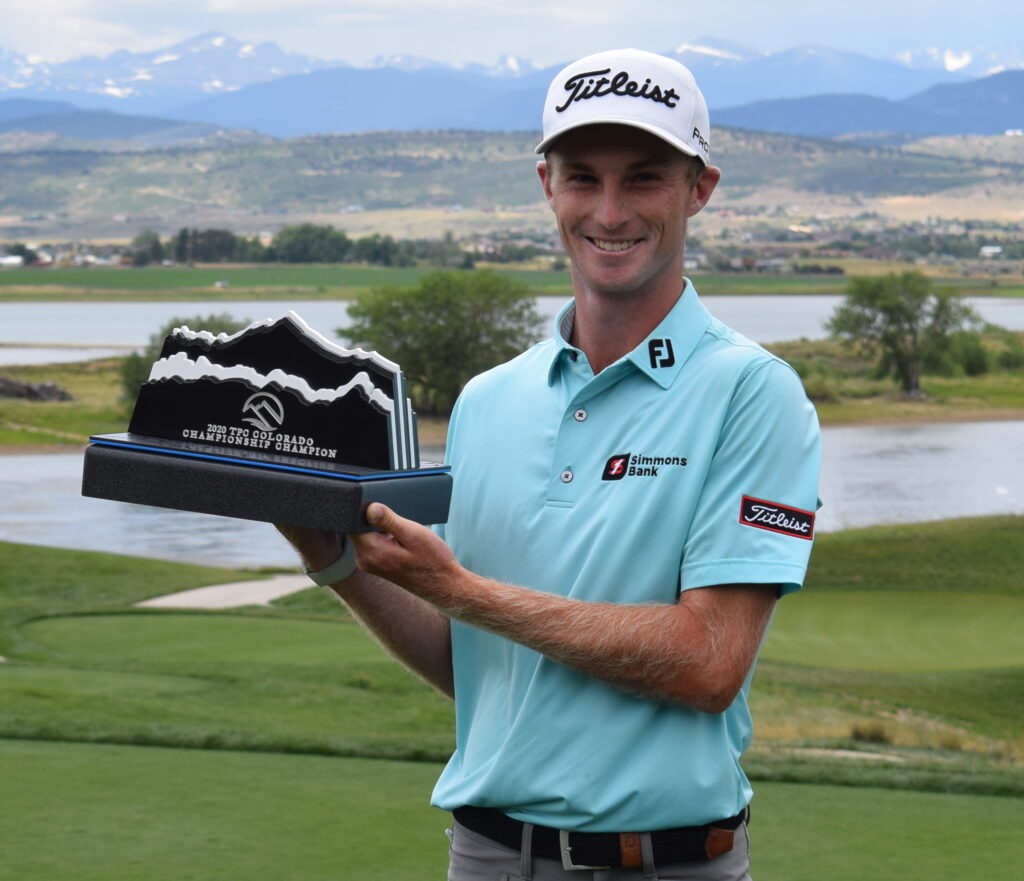 And, looking beyond the winners, the 2019 TPC Colorado Championship field included Scheffler, now the top-ranked player in the world. For the record, he finished 29th at TPC Colorado in 2019, nine strokes behind Ledesma.
Some others now in the world's top 100 who have competed at TPC Colorado include Zalatoris' one-time housemate Davis Riley (ranked 75th) and Maverick McNealy (80th). Actually, Riley played in all three TPC Colorado Championships held to date, placing 66th (2019), 17th (2020) and 57th (2021). McNealy finished 49th in Colorado in 2019.
Of course, other big names — many based on long-ago accomplishments — also have competed in what is now known as The Ascendant. That list includes former world No. 1 David Duval (2019 and '21), two-time major winner Angel Cabrera (2019), 2003 Masters champ Mike Weir (2020), other PGA Tours such as Jonathan Kaye (all three years), Robert Allenby (2021), Frank Lickliter (2019) and Sangmoon Bae (2020). Meanwhile, Steven Alker, who won an amazing four of his first 19 starts on PGA Tour Champions, teed it up at TPC Colorado in 2020 and '21.
With all that in mind, the field for the 2022 Ascendant has largely taken shape with this weekend's release of the event's commitments. Eight players will qualify on Monday at Highland Meadows Golf Course in Windsor, but aside from that and the typical smattering of withdrawals during tournament week, the great majority of the field is in place.
"I would give about five of these guys this year a chance of winning a major in the next five years," said Ridings, the 47-year-old defending champion at The Ascendant who has played 239 events on the PGA Tour. Ridings noted the case of Mito Pereira, who finished third at the PGA Championship and was a regular on the Korn Ferry Tour from 2017-21, winning three times last season but missing the cut in 2020 at TPC Colorado.
"Mito is one of those guys, but it's hard to identify them each year sometimes," Ridings said. "As he kind of blossomed and grew a little bit, it was like a light went off. But you can see it out here in about five of these guys. Carl Yuan (currently No. 1 on the KFT points list this season), you can see by the number of points he gathers up each week that he's an amazing player."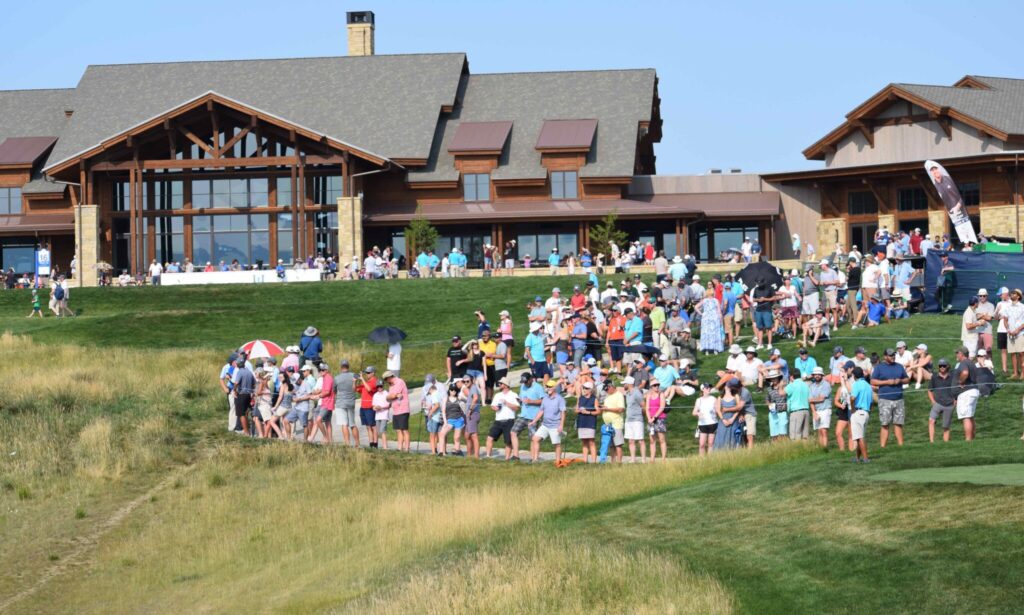 So is there another Zalatoris, Scheffler, Davis or McNealy competing this year at TPC Colorado? If the promoters of the tournament knew that, it would be that much easier to get people out for the event. But let's at least take a look at some of the best the field has to offer.
Below are the top 10 performers on the KFT so far this season, and all are in The Ascendant field this week. According to PGA and Korn Ferry Tour officials, the top eight of the players below have pass the threshold needed to secure a PGA Tour card next season by finishing in the top 25 of the KFT's regular-season points list.
1. Carl Yuan — A win, two seconds and a third this season. Former University of Washington golfer. Played in 2020 Olympics for China.
2. Ben Griffin — Three seconds (one in a playoff) this season. Worked as a loan officer in the spring and summer of 2021. From North Carolina.
3. Seonghyeon Kim — Two seconds (one in a playoff) and a third this season. Winner of 2021 Japan PGA Championship. From Korea.
4. MJ Daffue. Led the U.S. Open for a time during round 2 last week before finishing 31st. One second and two thirds this season on KFT. Born in South Africa.
5. Brandon Matthews. One victory and one second this season. Pennsylvania native.
6. Byeong Hun An — One victory and one second this season. Born in Korea. Has lost in two PGA Tour playoffs. Competed in 2016 Olympics and 2019 Presidents Cup. Won the U.S. Amateur in 2009 at age 17.
7. Erik Barnes — One third place this season and six top-10s. Native of Michigan.
8. Trevor Werbylo — One win and one third this season. Nephew of Cindy Rarick, a five-time winner on the LPGA Tour. Native of Tucson.
9. Taylor Montgomery — Native of Las Vegas, but his dad Monte grew up in Grand Junction and won three Rocky Mountain Opens and a Colorado boys state high school title. One second this season. Finished No. 26 in both the regular season KFT points standings and the Tour Finals points standings in 2021.
10. Tyson Alexander — One victory — and the Vertex Bank Championship in April — and four top-10s this year. Native of Florida.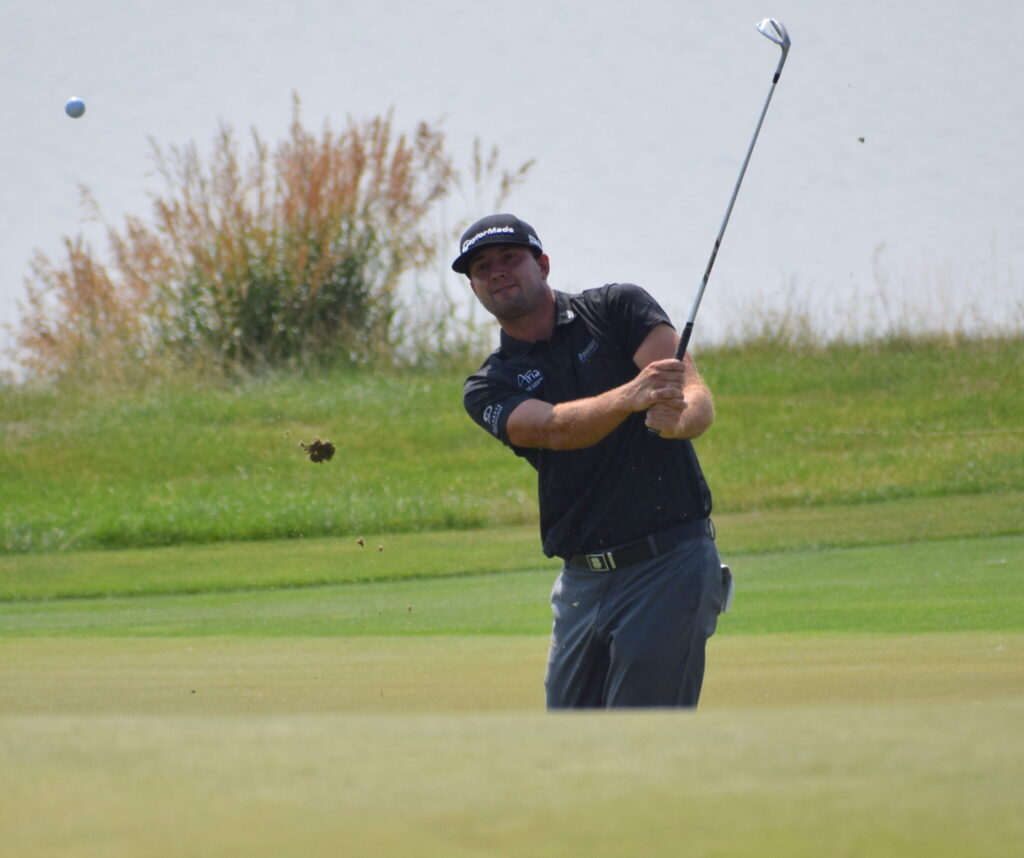 Also scheduled to tee it up at TPC Colorado are Pierceson Coody, who recently turned pro after leading Texas to the NCAA title and gaining the top spot in the PGA Tour University final rankings this year; two-time PGA Tour winner Daniel Chopra; and Tyler McCumber of Lyons, who hasn't competed on the PGA Tour (or KFT) since late February.
"We are now at a point where almost every player you run into out here has a chance to win almost every week depending on how their game is trending at the time," Ridings said. "There are so many good players out here now that are all pretty well dialed in on a regular basis. You can't meet anybody out here that you can't say may possibly get on the PGA Tour by the end of the season. It's full of a lot of talent."
For the entire field for The Ascendant, as it currently stands, CLICK HERE.
********************************
The Essentials: 2022 The Ascendant presented by Blue
What: Fourth annual The Ascendant presented by Blue. (Previously known as the TPC Colorado Championship at Heron Lakes.)
When: Championship rounds June 30-July 3 (Thursday-Sunday). Practice rounds that are open to the public June 28 (Tuesday). Pro-am June 29 (Wednesday).
Where: TPC Colorado in Berthoud, 7,995 yards, Par-72, designed by Arthur Schaupeter and opened in 2016. Note: the 773-yard 13th hole is the longest hole on the Korn Ferry Tour or the PGA Tour.
Ticket Information: CLICK HERE.
Monday Qualifying: 8 tournament berths at stake at Highland Meadows Golf Course in Windsor on June 27.
Field: 156 players, reduced to top 65 and ties after 36 holes.
Purse: $750,000 (up from $600,000 in 2021), with $135,000 going to the winner.
Players With Significant Colorado Ties in Field: Boulder County native George Cunningham, Dan Erickson (family moved to Loveland in 2018), Tyler McCumber of Lyons, Taylor Montgomery (father Monte grew up in Grand Junction), former CU golfer Jeremy Paul, Sam Saunders of Fort Collins, Jake Staiano of Englewood, former Air Force Academy golfers Kyle Westmoreland and Tom Whitney, Highlands Ranch native Derek Oland. Note: Others may qualify on Monday. 
Junior Clinic: 3-4:30 p.m. on Monday, June 27.