Kent Moore fends off Dave Runberg in final to win CGA Super-Senior Match Play for third time and his 10th CGA championship overall
By Gary Baines – 7/1/2021
Now that's what you call putting an exclamation mark on a victory.
When Kent Moore of Cherry Hills Country Club clinched his third title in the CGA Super-Senior Match Play while on the 18th green at Flatirons Golf Course in Boulder on Thursday, the rain was coming down pretty good, having started just minutes before.
Moments later, it was a deluge, and much of that 18th green was covered by standing water. Had the match been tied after regulation, there's a good chance it couldn't have been completed on Thursday because there was so much water on the course.
But as it was, Moore's win had simply been punctuated by a nasty storm, finishing just under the wire.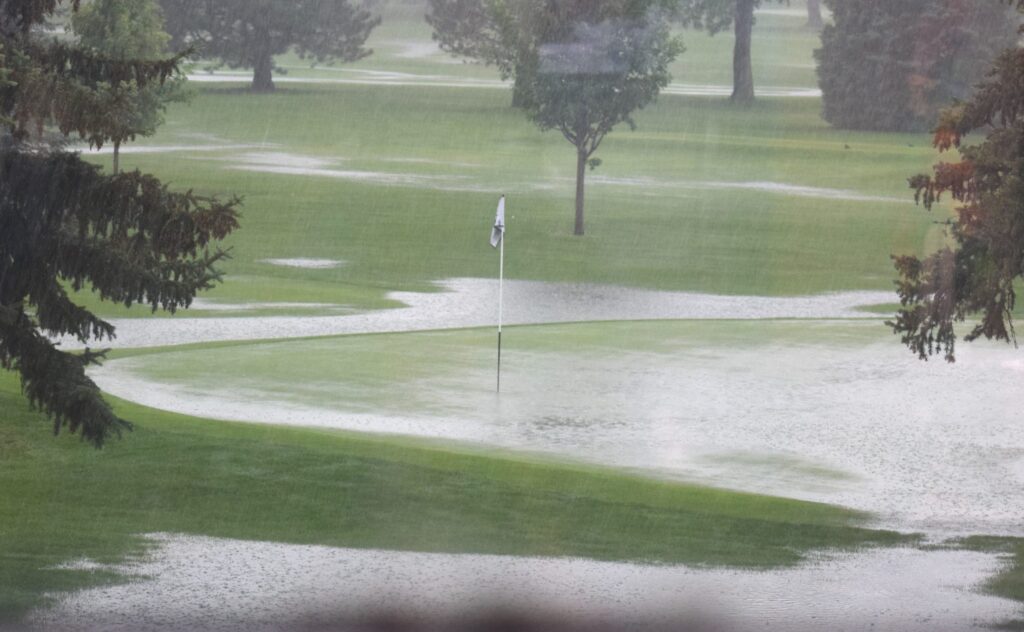 For Moore — a Colorado Golf Hall of Famer and the current CGA president — it marked his 10th CGA championship individual title, a total which includes two open-age majors: the 1986 Amateur and the 1989 Match Play. And, coincidentally, his first CGA victory also came at Flatirons, at the 1973 Junior Match Play, so Thursday gave him CGA career bookends — at least for the time being.
"So I'm like, 'That was my first and this will probably be my last CGA tournament (win), so it was fun," Moore said. "I love Flatirons. It's so much fun to play. And obviously it fits my game, not being overwhelmingly long."
In Friday afternoon's final, Moore was pushed to the 18th hole for the first time all week. Dave Runberg, a 68-year-old from CommonGround Golf Course, had defeated last week's CGA Senior Match Play champion, Robert Polk of Colorado Golf Club, 1 up in the semifinals, ending an 11-match win streak for Polk over the past 10 days. Then in the final, Runberg came back after being 3 down after 10 holes.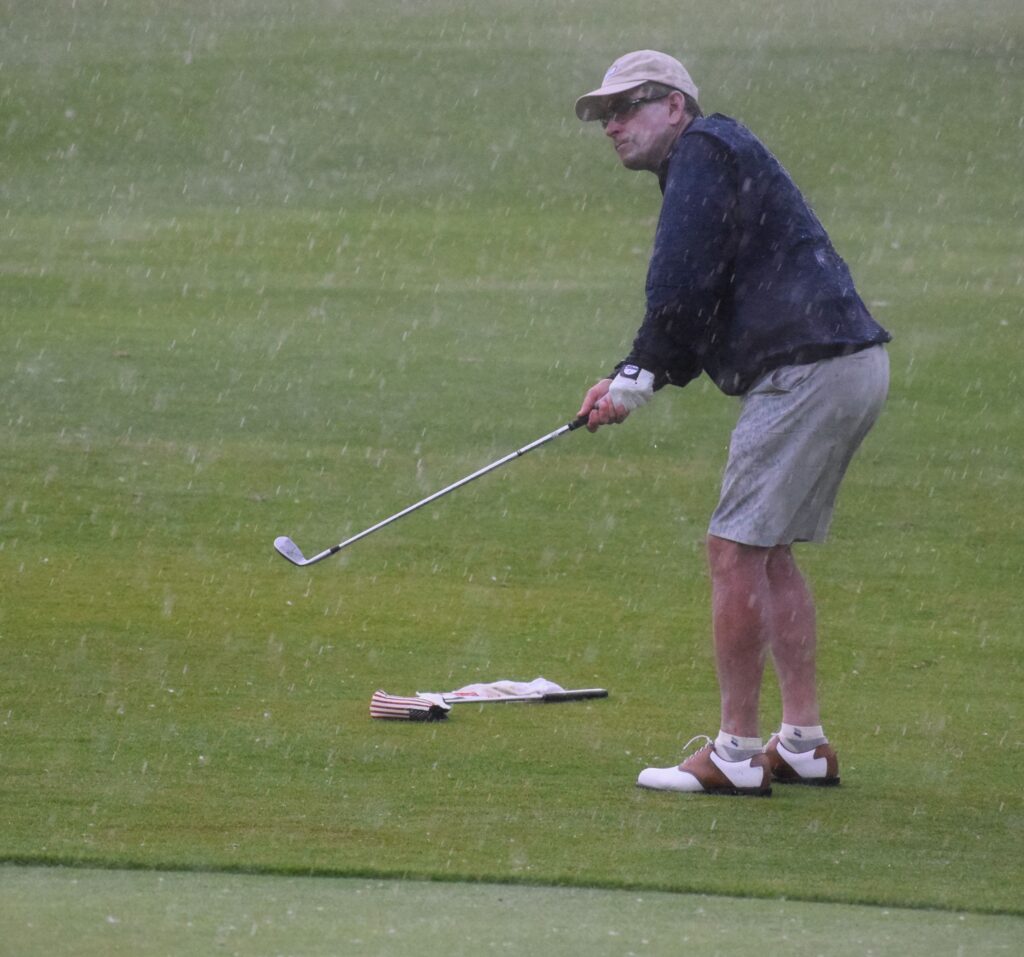 Runberg won the 17th hole with a par when Moore missed a 3 1/2-foot par putt that would have ended the match. The rain started to fall as the players went up the 18th fairway with Moore 1 up. After Runberg put his approach on the par-4 50 feet past the hole, Moore left his second shot short of the green.
But with the rain coming down and the pressure on, Moore pitched his ball within 4 inches of the hole, giving him a crucial par. And when Runberg missed his birdie attempt just to the right, Moore had a 1-up victory.
The 65-year-old went 6-0 in his matches this week and has gone 11-0 in this event over the last two years as he earned back-to-back titles to go along with his 2017 championship.
"The chip on 18, I was really happy with that," Moore said. "I was like, 'Don't do this again' (after losing the 17th hole after being greenside in regulation). I didn't want to have to putt, so that was really good."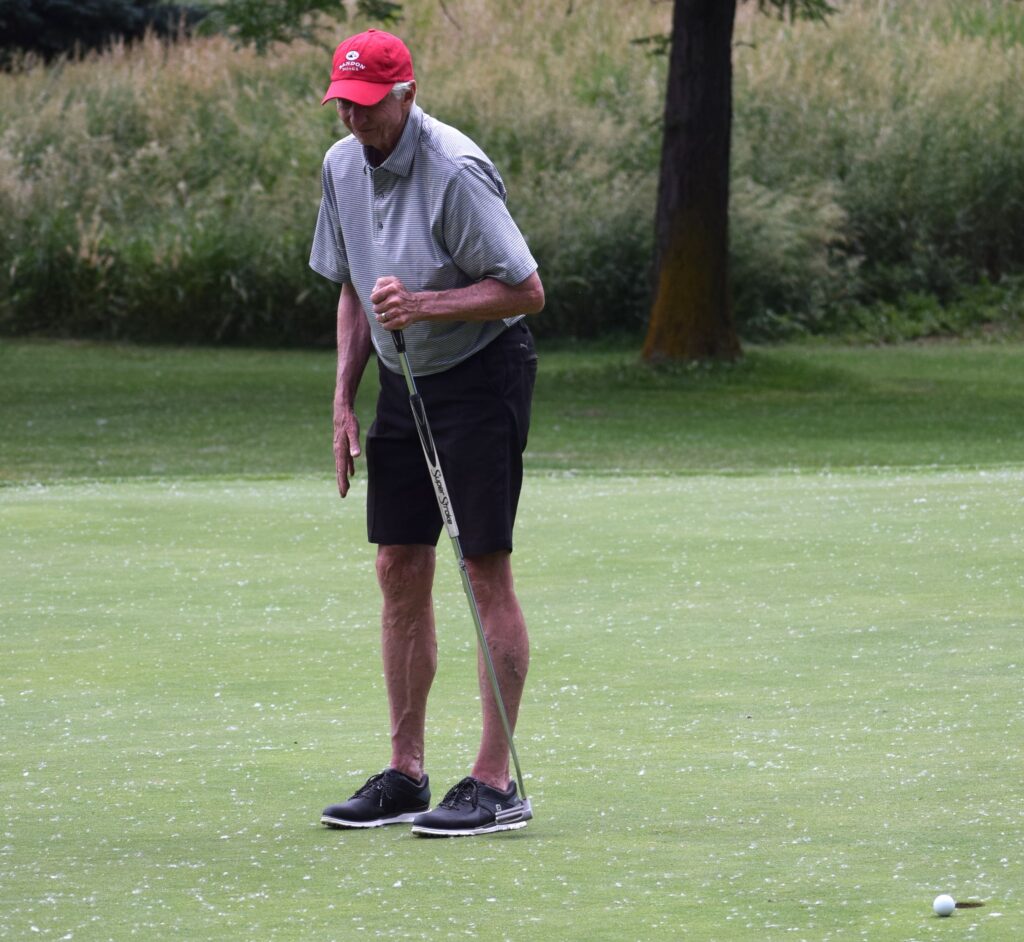 Oddly, while Moore has won 10 CGA individual titles, this is the only championship he's captured more than once. So why is he particularly successful in the Super-Senior Match Play, which is now limited to competitors 65 and older?
"No. 1, being a rookie five years in a row is very, very helpful," Moore said with a smile, noting that the CGA has increased the minimum age for the event by one year each year starting in 2017. "And we just play golf courses that I like a lot."
Speaking of which, Runberg also has a certain affinity for Flatirons Golf Course. He lived in Boulder as a youngster and was a Flatirons regular, and he's since won the senior division of the Boulder City Amateur at the course in 2009 and '10.
"I grew up on this golf course. I played it as a little kid and played high school golf here," he said. "Every time I get a chance to play Flatirons, it's a treat. I was telling my wife (beforehand), 'How cool would it be if I could somehow win this tournament at Flatirons because this golf course is so near and dear to my heart."
Unlike Moore, Runberg regularly visited the 18th hole during the knockout phase of the Super-Senior Match Play. He defeated Roger Prenzlow 1 up in the quarterfinals and Polk 1 up in the semifinals before Moore beat him 1 up in the final.
"I feel good about hanging in there and fighting him until the end," Runberg said. "I just competed and every match was pretty interesting. Every single (knockout) match went to the 18th hole for me. It was a lot of fun. I love to compete. I came up a little short against Kent, but he's such a good guy. And his record speaks for itself."
In fact, Runberg remembers also once facing Moore in the CGA Match Play at Boulder Country Club. That was in 1976.
"He (beat) me then and again today," Runberg said. "I feel like he's such a tough competitor. It's great to play with him. We had a great match and we went all the way to the end."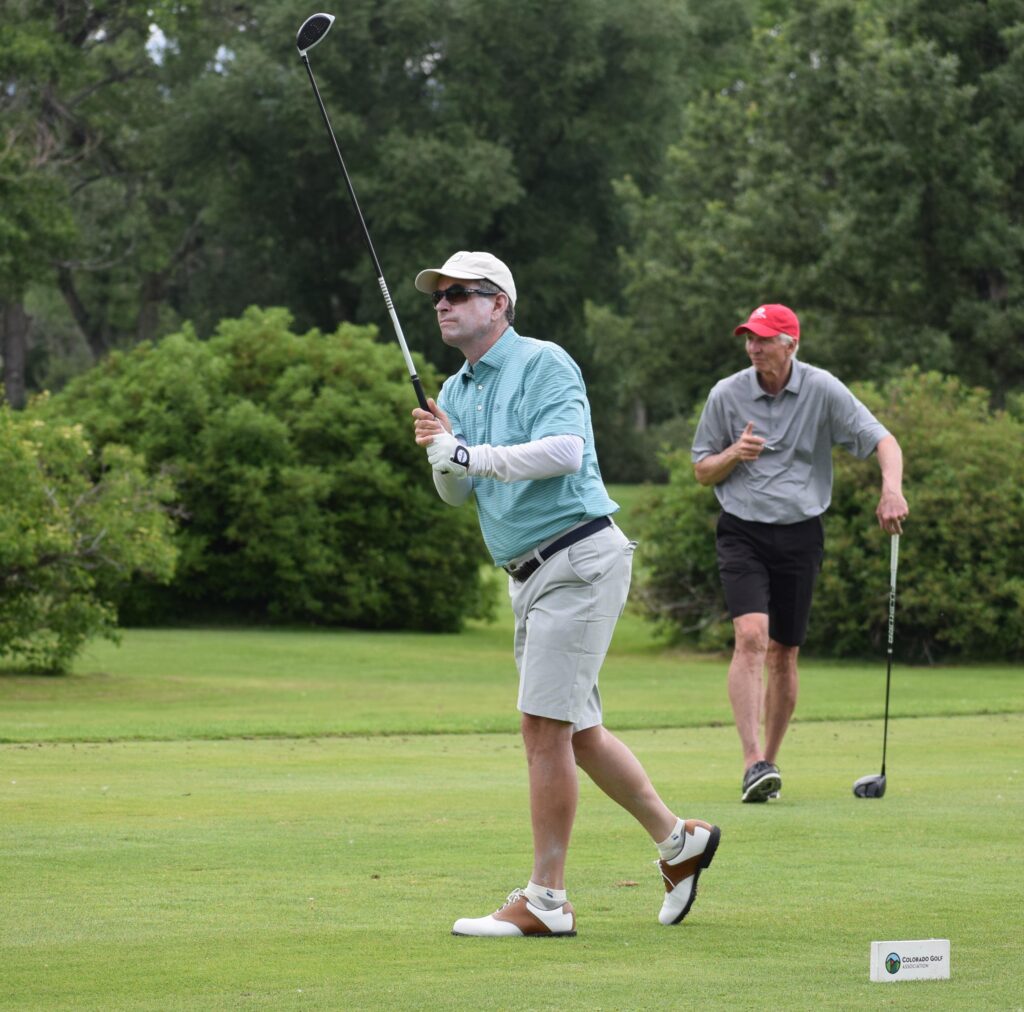 On a day that his iron play wasn't up to his usual standards, Moore made his share of testing putts in the final after beating Randy Miller of Boulder Country Club 5 and 4 in the semis. Besides his 20-foot birdie on No. 3, Moore drained four putts in the 5-9-foot range.
"Had those not gone in, it wouldn't have be a match; he would have won," Moore said of Runberg. "Of course, I missed a couple, but making those was so helpful. I was struggling with my irons. I couldn't find a swing thought to get one on the green, which makes it hard to play. But my chipping was pretty good (along with putting)."
At Thursday's awards ceremony, Amy Lee, mother of the late Michael Lee, the 2011 CGA Match Play champion, participated via FaceTime. Michael Lee passed away on Dec. 22 after battling Covid-19, and the 2021 CGA men's championship season has been dedicated to his memory. In addition, the winner of the CGA Match Play for the next 10 years (2021 through '30) will receive a medal in honor of Lee, and a plaque with the names of those champions will hang in the CGA offices.

CGA Super-Senior Match Play
At Flatirons GC in Boulder
WEDNESDAY'S QUARTERFINALS
Kent Moore, Cherry Hills CC, def. Robert Cloud, CommonGround GC, 6 and 5
Randy Miller, Boulder CC, def. Sean Forey, The Club at Rolling Hills, 2 and 1
Robert Polk, Colorado GC, def. Kary Kaltenbacher, Glenwoor CC, 4 and 3
Dave Runberg, CommonGround GC, def. Roger Prenzlow, TPC Colorado, 1 up
THURSDAY MORNING'S SEMIFINALS
Moore def. Miller, 5 and 4
Runberg def. Polk, 1 up
THURSDAY AFTERNOON'S FINAL
Moore def. Runberg, 1 up
For all the results from Flatirons GC, CLICK HERE.