Sean Crowley becomes second straight Colorado amateur to earn medalist honors in U.S. Senior Open qualifying; Steve Schneiter of Utah lands his third trip to Senior Open
By Gary Baines – 5/18/2021
Amateurs are on quite a roll in Colorado-based U.S. Senior Open qualifying tournaments.
After no amateur from 2009 through '18 finished in the top two at Senior Open qualifying in the state, amateurs have been medalist the last two times such tournaments have been held in Colorado.
Robin Bradbury of Superior pulled off the feat in 2019 — there was no Senior Open held last year due to Covid-19 safety concerns — and Sean Crowley of Columbine Valley finished first in Tuesday's qualifying conducted at the Jack Nicklaus-designed Country Club in the Rockies course in Edwards, just west of Vail. (It should be noted that Colorado amateurs Charlie Post in 2017 and David Delich in 2015 landed spots in the U.S. Senior Open field after coming off the alternate list, while fellow in-state amateur Scott Sullivan qualified in Kansas for the 2010 tournament.)
"It's a dream come true, to be honest with you," Crowley said of competing in the U.S. Senior Open, arguably the most prestigious senior tournament in the world. "I've been trying to play in U.S. Open qualifiers since I was 20 years old. I've come close a bunch, but I've never made it.
"I thought when I turned 50 I would have a chance, just knowing how I play. I hit the ball far; that's my advantage. But I don't have a chance when I'm playing against the college kids. They hit it way too far and they're just too good. They don't have nerves like I have. But it's great to make it (to the Senior Open)."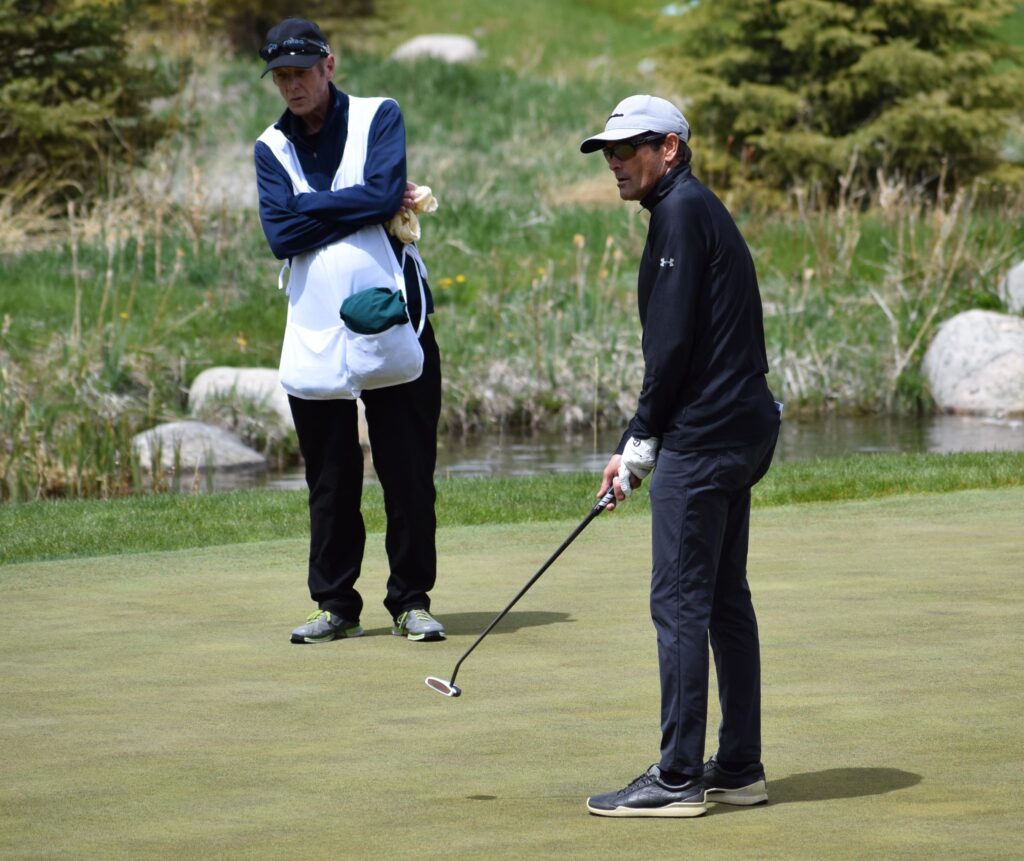 Joining Crowley on Tuesday in earning a berth into the U.S. Senior Open — set for July 8-11 at Omaha Country Club — was professional Steve Schneiter of Sandy, Utah, a past winner of both the national PGA Professional Championship and the national Senior PGA Professional Championship.
Crowley, who became eligible for the U.S. Senior Open by turning 50 in December, shot a 2-under-par 70, while Schneiter carded a 71. Those were the only two under-par rounds from a field which originally numbered 84.
Just missing out on a Senior Open spot was 66-year-old Mike Reid of Orem, Utah, a winner of two events on the PGA Tour and two on PGA Tour Champions. Reid, who lived in the Denver area for a year and a half as a teenager and helped Cherry Creek High School win a state team title in 1971, will be the first alternate from the qualifier at Country Club of the Rockies. He birdied his final two holes on Tuesday to shoot an even-par 72.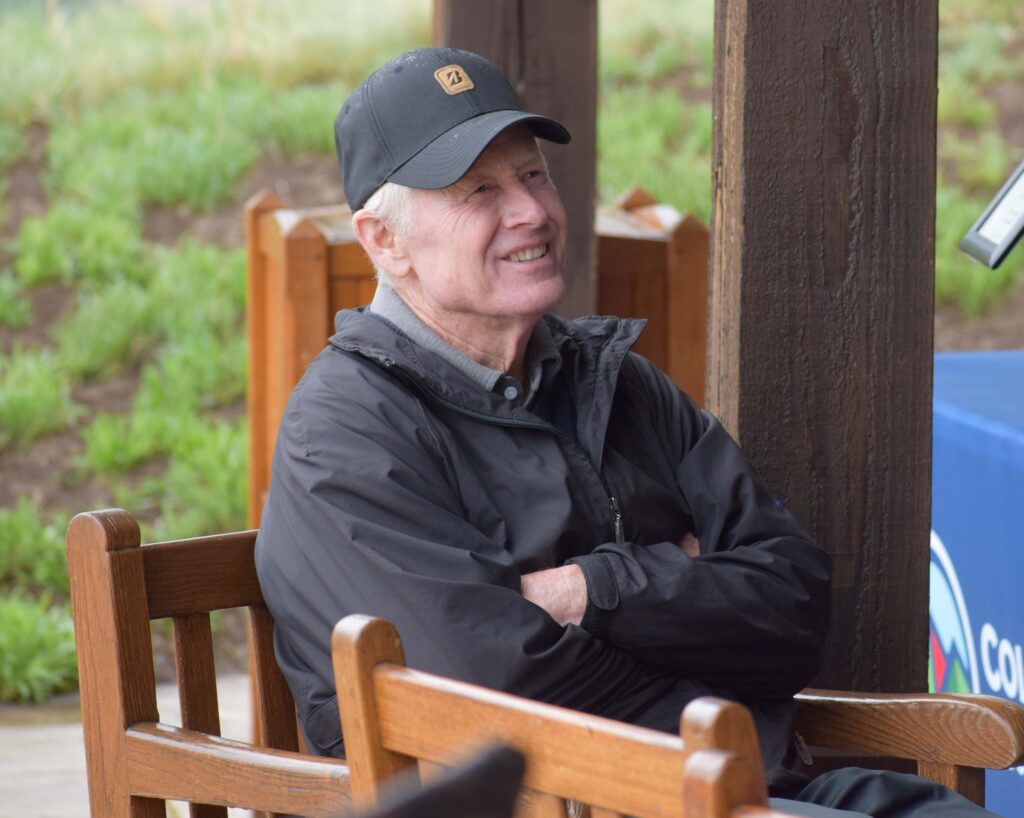 Also making a run at a spot on Tuesday was Scott Petersen of Parker, a past winner of a Colorado Open and a Korn Ferry Tour event. Petersen was 3 under par through 11 holes, but bogeyed four of his next five and shot 73.
Crowley, who recently learned he would be competing in the U.S. Amateur Four-Ball (with partner Aaron Irving) starting on Saturday after originally being alternates in qualifying, will make the U.S. Senior Open his second USGA championship.
Schneiter will be going to his third USSO, having qualified in Colorado in 2014 and in New Mexico in 2015. The 57-year-old also has competed in four Senior PGA Championships and qualified for one more in which he didn't play after suffering a severely cut index finger on his right hand in 2018.
"It's wonderful," Schneiter said of returning to the Senior Open for the first time in six years. "There's nothing like playing in a major — whether it's a senior major or a regular major."
All told, this will be Schneiter's 13th start in a PGA Tour Champions event — but first since 2017 — to go along with 22 tournaments on the regular PGA Tour. He's competed in 12 PGA Championships, finishing 40th in 2005. His lone made cut in a senior major was placing 62nd at the 2015 U.S. Senior Open.
But this one is particularly special, given that it's his first PGA/PGA Tour Champions event since a 2018 accident while operating a sand spreader on the executive course his family owns, Pebble Brook Golf Club, left his right index finger dangling.
"It affected my game big-time," he said.
"I had punched the greens, then was filling in holes with a big sand spreader," he explained. "I was all done, cleaning it out and I got distracted, came back and things were still spinning and I saw some sand there and I flicked it and it just sliced (the finger) all the way down to the bone and cut all the tendons."
Asked how the finger is now, he said, "I'm getting some of the feeling back, which is great.
"You don't know how may more chances you'll get (to play in big tournaments like the U.S. Senior Open). After I cut this, I didn't think I'd ever be able to get my game to where I could really compete again at a high level."
But on Tuesday, Schneiter was steady as a rock despite completing his round in cool, windy weather after lightning in the area stopped play for 40 minutes in the late afternoon.
Schneiter finished the day with two birdies and one bogey.
"It was very consistent," he said. "I hit a lot of good shots — fairways and greens."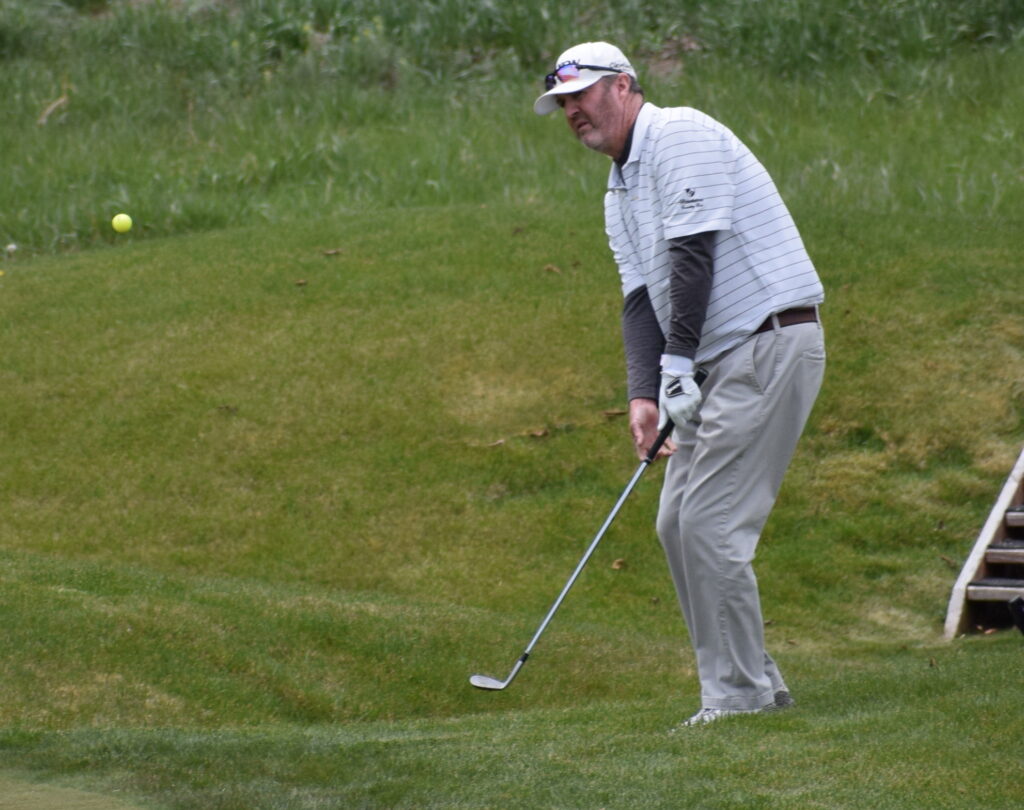 Meanwhile, Crowley birdied three of his first six holes on Tuesday and carded four birdies overall to go along with two bogeys. He said it didn't hurt that he has played Country Club of the Rockies roughly 10 times over the years, though he readily acknowledges he hasn't mastered its intricacies.
"I feel like it's a huge advantage to know the golf course," he said. "The greens and the grasses are different. You think the ball is breaking this way and it's literally breaking the opposite way. The greens here are really hard to read — what you see is not what you get."
Asked if he thinks he has a good feel for the course, given his experience at CCR, Crowley said, "No, I don't. The last hole I had a 5-footer for birdie. I thought it would break left and it didn't even move." Still, he might have had a bit of a leg up on the players who were seeing the course for perhaps the second time on Tuesday.
Crowley said his biggest golf accomplishment prior to this month was probably winning the club championship at Columbine Country Club two years ago after finishing second about seven times.
But now, within the next two months, he'll be competing in two USGA national/international championships after never playing in one prior to age 50.
Maybe becoming a senior isn't such a bad thing.

U.S. Senior Open Qualifying
At Par-72 Country Club of the Rockies in Edwards
ADVANCE TO U.S. SENIOR OPEN
a-indicates amateur
a-Sean Crowley, Columbine Valley 70
Steve Schneiter, Sandy, Utah 71
ALTERNATES (In Order)
Mike Reid, Orem, Utah 72
Cary Cozby, Tulsa, Okla. 73 (won playoff)
For all the scores from Tuesday's qualifier, CLICK HERE.