Minovich medalist at TPC Colorado in his first time playing course; fellow Coloradans Albrecht, Sullivan also qualify for U.S. Senior Amateur
By Gary Baines – 08/05/2019
Going into Monday's qualifying round for the U.S. Senior Amateur, there was little indication that Victor Minovich would be one of the three golfers who would advance to the national championship.
He admits he had been "playing really badly this year" and just a day earlier he proved that point by shooting an 83 at Foothills Golf Couse, where he's won four open-age club championships in recent years.
Beyond that, Minovich hadn't gotten in a practice round at TPC Colorado in Berthoud, a formidable course which hosted the inaugural TPC Colorado Championship at Heron Lakes Korn Ferry Tour event last month.
But golf can be an unpredictable game, and Minovich proved as much on Monday by shooting a 3-under-par 69 and earning medalist honors by two strokes out of a 60-man field limited to golfers 55 and older.
"Sometimes I do that the first time I play a course," the 55-year-old noted.
Joining Minovich in qualifying for the Senior Am — which is set for Aug. 24-29 at Old Chatham Golf Club in Durham, N.C. — was Scott Sullivan of Grand Junction and Gary Albrecht of Denver, who both posted 71s on Monday.
(The qualifiers are pictured above, from left: Minovich, Albrecht and Sullivan.)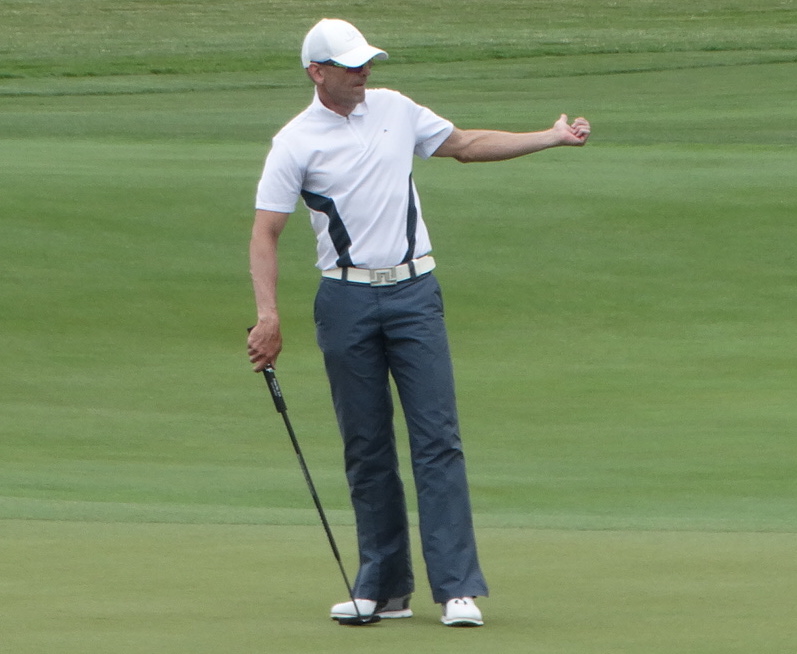 It will be the first U.S. Senior Amateur for Minovich — actually his first USGA national championship of any type — and the fourth time qualifying for the Senior Am for Sullivan and the second in the last four years for Albrecht.
In fact, Sullivan advanced to the match play round of 16 at last year's U.S. Senior Am, where he lost to the eventual national champion, Jeff Wilson.
"This is what I point to all year," Sullivan said of Senior Am qualifying. "I've qualified for the U.S. Senior Open once (in 2010), but this is what I really point toward."
It's been an impressive last year for Sullivan, who is getting set for his second season as the men's golf head coach at Colorado Mesa University in Grand Junction. Beyond his stellar showing in the 2018 national championship, earlier this summer he won the CGA Senior Match Play title.
"I'll compete every time I come out — and I think I've got a chance every time I come out and play," the 61-year-old said.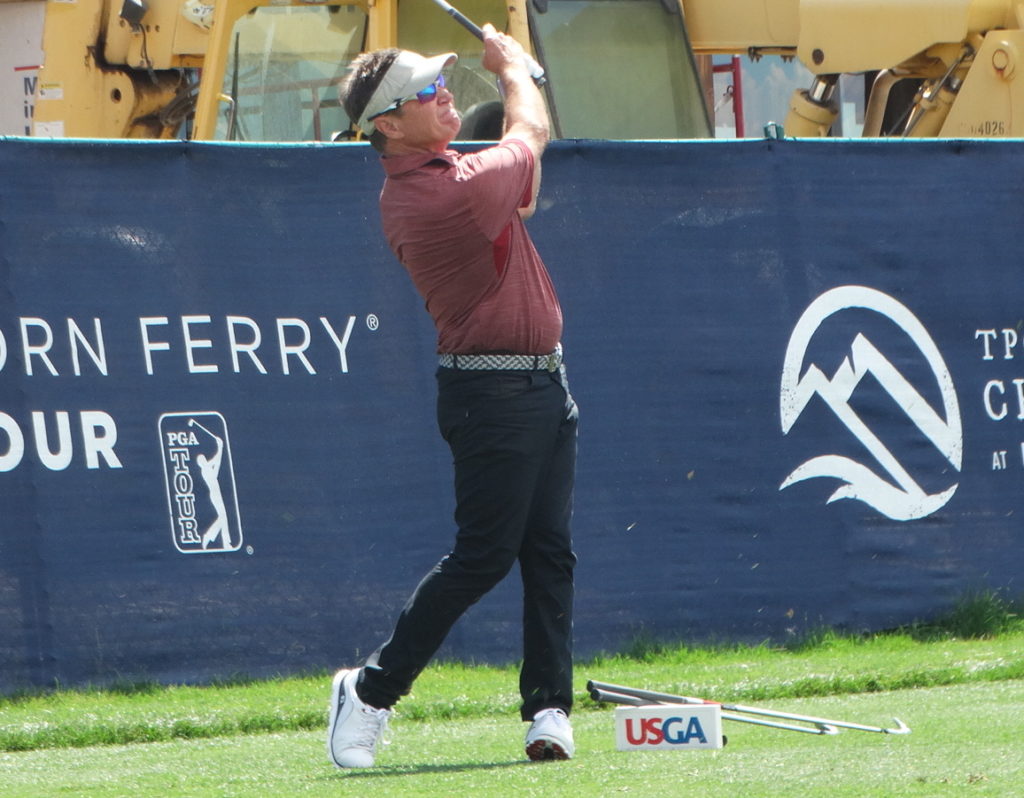 But Sullivan wasn't the oldest qualifier on Monday. That honor goes to Albrecht, who recently turned 63 and over the weekend made a run at shooting his age. Albrecht, the 2017 CGA Super-Senior Stroke Play champion, previously qualified for the Senior Am in 2016, and nearly went again last year, when he three-putted after reaching a par-5 in two to lose out in a playoff for the final national berth.
"It's a special, special deal" to play in a USGA championship, said Albrecht, who currently serves as a vice president on the CGA's volunteer board of directors. In 2016 "at Old Warson in St. Louis, the staff couldn't have been nicer. They get to know your name. It's really impressive.
"It was such a wonderful experience. I played with a guy who was the second low qualifier who's a friend to this day, and with Dave Ryan, who won the whole tournament. I got to play with some really good golfers. I think it showed me that I could compete as long as I manage my game well — if it's on. It was a really good experience and I met a bunch of really good people."
In Monday's qualifier, despite having never played at TPC Colorado — though he scouted the course and took some notes — Minovich set the standard. A runner-up in the CGA Senior Amateur in 2017, Minovich was 5 under par through 14 holes before his only two bogeys of the day came via three putts. 
The highlight of the day was driving the 370-yard, par-4 third hole and draining a 25-foot putt for eagle. "That was fun," he said.
And as good as his 4-under 32 on the front nine was, he said it easily could have been better as he missed birdie attempts from inside of 11 feet on each of his first two holes.
"It could have been really scary (low) on the front," the 55-year-old said. "I had a 32 on the front that could have been a 30 real easily if I had made a couple more putts."
As it was, Minovich still easily qualified for his first USGA championship.
"I wanted to do this," he said. "I'm going to miss my club championship (at Foothills), but I'm not too worried about it this year. I'm defending champion but the way I've been playing so far this year, this young guy out of college is going to get me. I wanted to qualify so I didn't have to play him this year. How is that for logic? I have an excuse for him now."
As for Sullivan, he chalked up four birdies and three bogeys on Monday in punching his fourth ticket to the U.S. Senior Am.
"This course suits my game well," he said of TPC Colorado. "Ball striking, you've got to hit a lot of good shots. I came out and played it about a month ago and got a flavor for the course and knew where not to hit it."
Like Sullivan, Albrecht started his round with a bogey 6, but had chalked up three birdies and one other bogey by No. 11 before parring his final seven holes.
"I played one of the best rounds of my life on Saturday. I was bumping up against shooting my age, which would have been fun because I just turned 63," Albrecht said. "I didn't but I was really confident (coming into Monday).
"I just never really hit a bad iron shot today. I just really controlled my golf ball. That's what it takes, especially at a  course like this."
Owen Ellis of Boulder, looking for his first trip to a USGA championship, will be the first alternate after carding a 72.

U.S. Senior Amateur Qualifying
At Par-72 TPC Colorado in Berthoud
ADVANCE TO NATIONAL CHAMPIONSHIP
Victor Minovich, Thornton 32-37–69
Gary Albrecht, Denver 36-35–71
Scott Sullivan, Grand Junction 36-35–71
ALTERNATES (In Order)
Owen Ellis, Boulder 38-34–72
Dan Dunkelberg, Fort Worth, Texas 36-37–73
For all the scores from Monday, CLICK HERE.