Kristine Franklin wins by 15 shots in CGA Women's Mid-Amateur Stroke Play; it's her fifth CGA title in last 3 years
By Gary Baines – 6/27/2021
Kristine Franklin and Janet Moore, two former University of Arizona teammates who now are among the best women's senior amateurs in Colorado, were reminiscing how they first met in 1977 at a nine-hole junior golf tournament at Boulder Country Club, which is where Franklin and Moore were competing this weekend in the second annual CGA Women's Mid-Amateur Stroke Play Championship.
"She was teasing me," Franklin, who grew up in Boulder, said of Moore. Back in that 1977 tournament, "I had an elastic headband that I wore and little wristbands. But I won low putts. We had a putting green in our backyard. I had 18 putts and I won a little orange golf towel with a little scrubber on it. I was hooked! I was 11 or 12. It's just crazy to think that 44 years later to come back and play well … It just kind of started it from there."
Indeed, 44 years after the two teed it up at BCC, Franklin returned there to win the Women's Mid-Am on Sunday, with Moore placing third.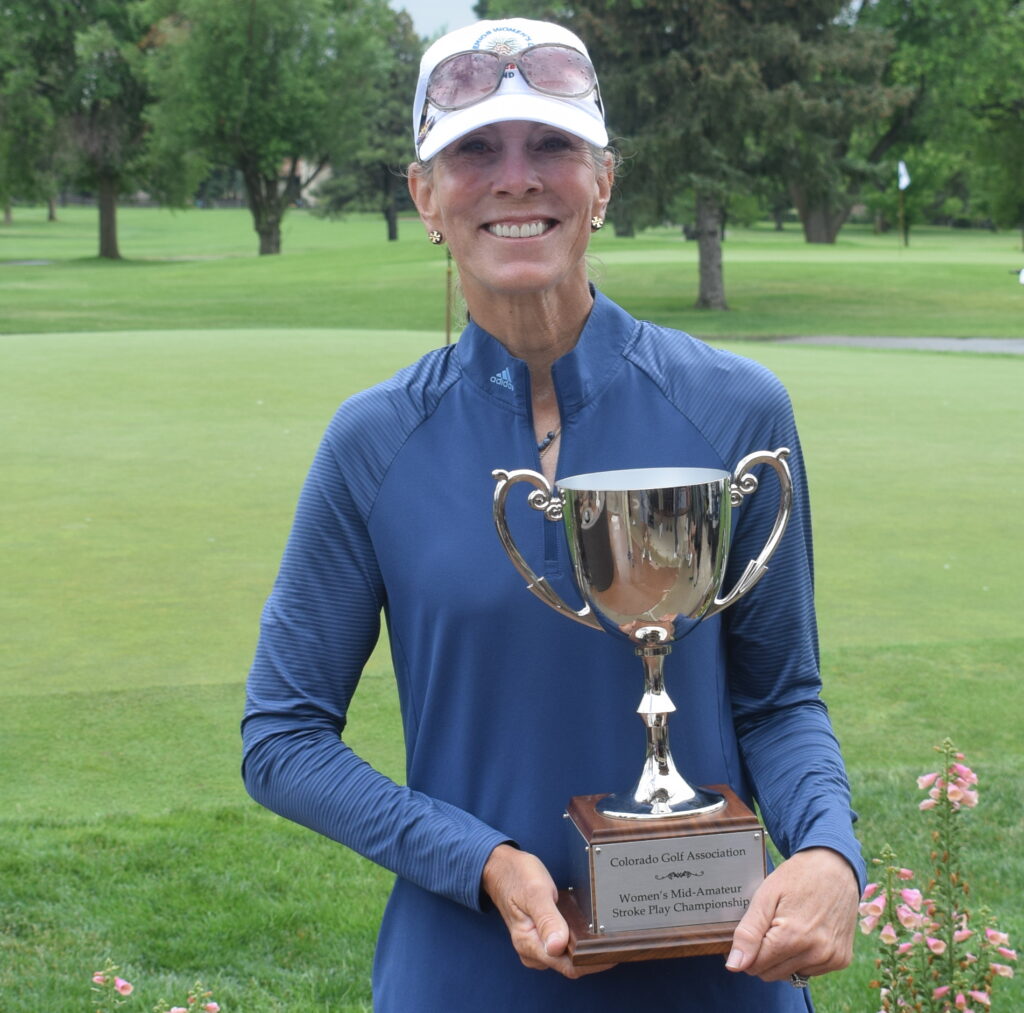 Appropriately, among the first to hug and congratulate Franklin on the 18th green was Moore, along with University of Colorado women's golf head coach Anne Kelly. Also giving Franklin props was her family — husband (and caddie) Brent, who's also part of the CU women's golf coaching staff, and their sons, Jaxon and Walker.
Kristine, who plays out of The Ranch Country Club, now owns six CGA championships, with five of the victories coming in the last three years. She won the 1986 CGA Women's Stroke Play before a stint as a touring professional. Then in recent years, she's captured two CGA Women's Senior Stroke Play titles and two Senior Match Plays before adding a Mid-Am to her resume on Sunday.
But to simply say the 55-year-old won at BCC would be a gross understatement. She lapped the field with a 15-stroke margin of victory. And it would have been one bigger, but she incurred a one-stroke penalty on the 11th green on Sunday when she mistakenly picked up her ball marker after moving it two putter heads at the request of a playing competitor, then moving it back.
"Maybe (I briefly thought) it was match play and I thought she said it was good," Franklin said with a smile. "To tell you the truth, it didn't even bother me."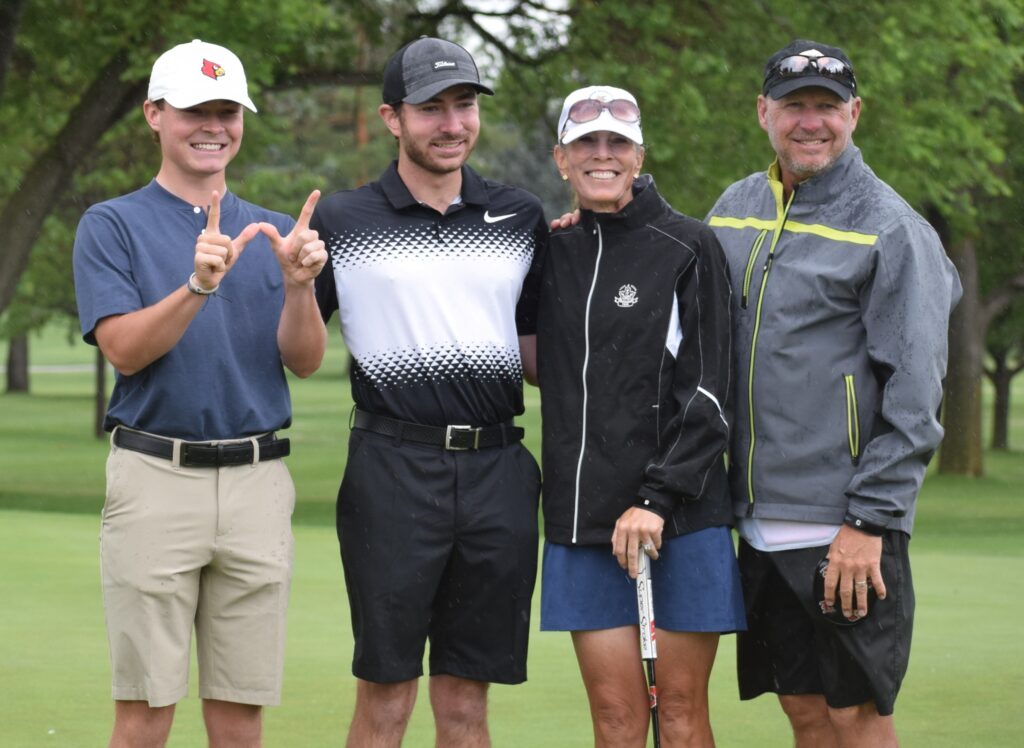 With the penalty, the three-time CGA Women's Senior Player of the Year shot a 5-over-par 75 on Sunday, giving her a 9-over 219 total for the event.
"It's pretty exciting to shoot some good scores from a longer distance, so that was the satisfying thing," she said. "I played well and hit it solid. I felt like I've struggled for quite a few years, then finally I'm starting to find a swing. So now I can't retire — or maybe I should," she added while laughing.
Placing a distant runner-up in the event for competitors 25 and older was Kasha Scott of Wellshire Golf Course, who checked in at 234 after a final-round 81. Moore, a Colorado Golf Hall of Famer who won the CGA Women's Stroke Play five times in the 1990s, rebounded with a 74 on Sunday to claim third place at 238.
The margin of victory "did surprise me," Franklin said. "Maybe the course played a little harder than I thought (which may have helped) because I was playing well."
For all the scores at Boulder CC, CLICK HERE.