A latecomer to golf, Ben Pennymon brings unique perspective to new job as director of golf operations for CGA-owned CommonGround Golf Course
By Gary Baines – 10/29/2021
When Ben Pennymon called one day in 2007 and said he was planning to come home for his birthday, his dad responded unexpectedly.
"He said, 'All right, when you get here we're going to go to the driving range,'" Pennymon recalls of the conversation. "I was like, 'What's that?' He said, 'We're going to go hit some golf balls.' I was like, 'OK.' I thought it was strange because we had never done that before. I didn't know my dad knew anything about playing golf."
And neither did Ben, it should be noted. In fact, when he and his dad did go to the range, it marked the first time Pennymon had been exposed to the game — at age 27.
Little did he know it at the time, but that exposure to golf proved a fork in the road for Pennymon. And now, 14 years later, after becoming a Class A PGA professional last year, he's been hired as the director of golf operations at CGA-owned CommonGround Golf Course in Aurora. Pennymon, who will begin the new job on Nov. 15, is succeeding Dave Troyer, who left the position over the summer.
"I came into golf late," said Pennymon, now 41. "Before I was in golf, I worked 13 years in marketing and communications. … Along the way, I fell in love with the game of golf. I just absolutely love it. I swung my first club at the age of 27. I hit about two balls square out of about 100. I've been chasing that feeling over and over again. That led to me developing a passion for the game."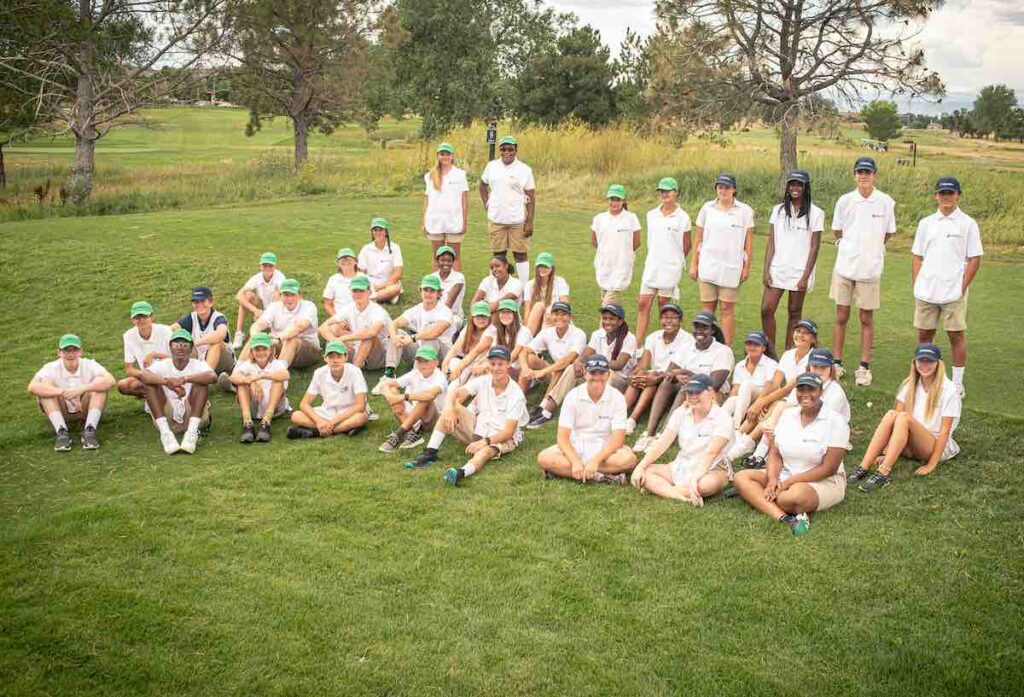 And that's a feeling and a passion that Pennymon hopes to help golfers who visit CommonGround experience. And the facility might be just the place to do that as it's a hub for golf-related community outreach, featuring programs such as the Solich Caddie & Leadership Academy, LPGA*USGA Girls Golf of Aurora and other initiatives in conjunction with partner organizations.
When officials from the CGA and CommonGround went through PGA of America Career Services and used various tools in the quest for their ideal candidate, CGA executive director Ed Mate personally said he was seeking "somebody who can really represent the laboratory that is CommonGround, and the fact that it's not just another golf course. That was at the top of my list. And of all of our finalists, Ben really spoke to that in the most persuasive way."
No doubt some of that had to do with the way Pennymon came to the game at a late age.
"The fact that he first hit a golf ball when he was 27 years old — that's pretty unusual — and how he 180'd his career at that point and pointed everything toward golf," Mate said regarding what stood about Pennymon for the position at CommonGround. "And in a relatively short period of time, here is a Class A member of the PGA and a rising star from my perspective. I think when you have that kind of determination and singularity of mind, it's a powerful thing.
"And he's a natural leader; it's very obvious. He brings a lot of charisma. We're looking for somebody who's going to be an ambassador of the golf operation and all its facets — not just from a revenue standpoint, but programming and all of our community outreach, etc."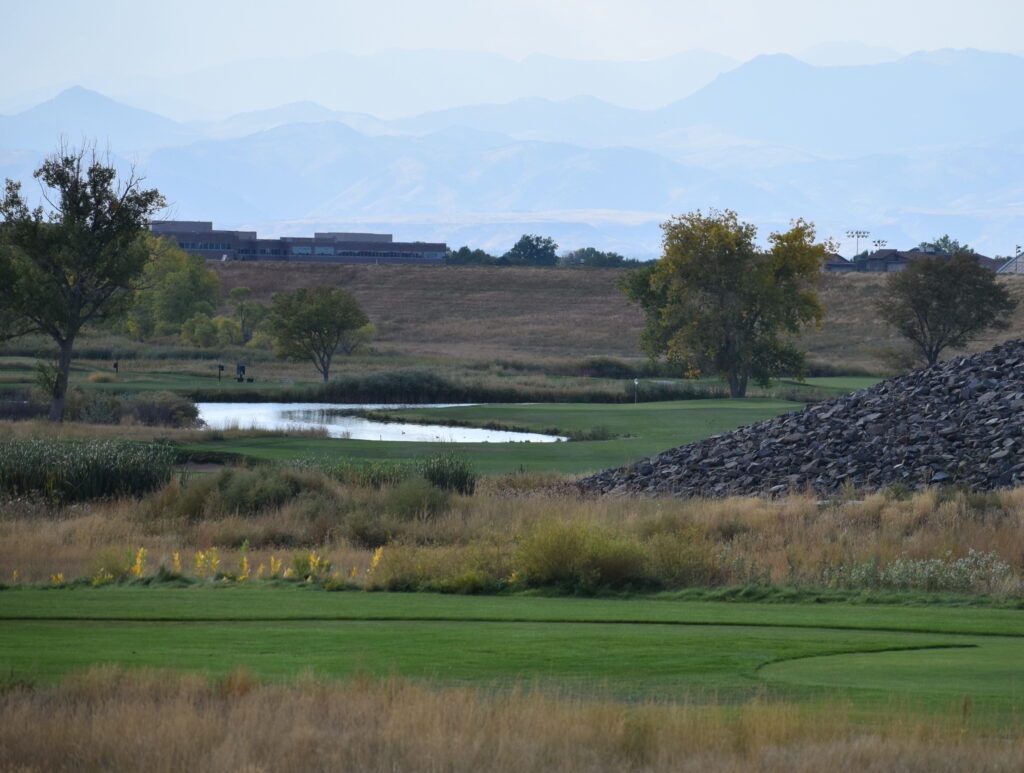 Pennymon, a Florida A&M graduate who was born and raised in the Sunshine State, moved to Colorado roughly a decade ago. He came to the game — and to making it his profession — largely organically. In the years following his first trip to the driving range, he was given a set of used clubs by his uncle and gradually started playing more. And, while working in internal communications for the City of Boulder, his appetite for the sport grew.
"Working for the City of Boulder, a lot of the conversations are around your passion, how you see yourself, on balancing your life and all of those things," he said. "Typically you're like, 'I've got to work and make the money.' But those conversations helped me explore it. 'If I could do something every day for a job …' I was spending my lunches going to Flatirons (Golf Course) to chip and putt because I wanted to get better. I would spend half an hour, 40 minutes, chipping and putting. And that was happening every day at some point. I got so much enjoyment and so much peace around the game."
The next step was chatting with his wife, Ida, about his thoughts. "'Hey, if I could go to a golf course every day and help people engage in the game of golf, I would do that.'" Pennymon recalls of that conversation.
He then discovered the PGA's Professional Golf Management Program.
"My wife and I discussed it and she was supportive of me going and pursuing my dream of becoming a Class A PGA professional," Ben said. "Honestly, that decision teetered on my wife. You can't make that shift, going from making a decent salary to starting from the bottom and not making that much money without support. So I owe her a debt of gratitude for allowing me to get to where I am."
So roughly nine years after first hitting practice balls with his dad, Henry, in their hometown of Orlando, Ben made his career change, becoming an assistant professional at Green Valley Ranch Golf Club in 2016. The next year, he moved to The Pinery Country Club, where he was the first assistant. And two years ago, he took a job as head professional at Valley Country Club, where Barry Milstead is the director of golf.
And now, Pennymon is a director of golf operations himself as he and Mitch Savage, the director of agronomy for the last two seasons, will co-manage operations at CommonGround. Pennymon will be responsible for golf operations and Savage for golf course maintenance, with both reporting to Joe McCleary, the CGA's chief business officer, who oversees all of CommonGround's business activities.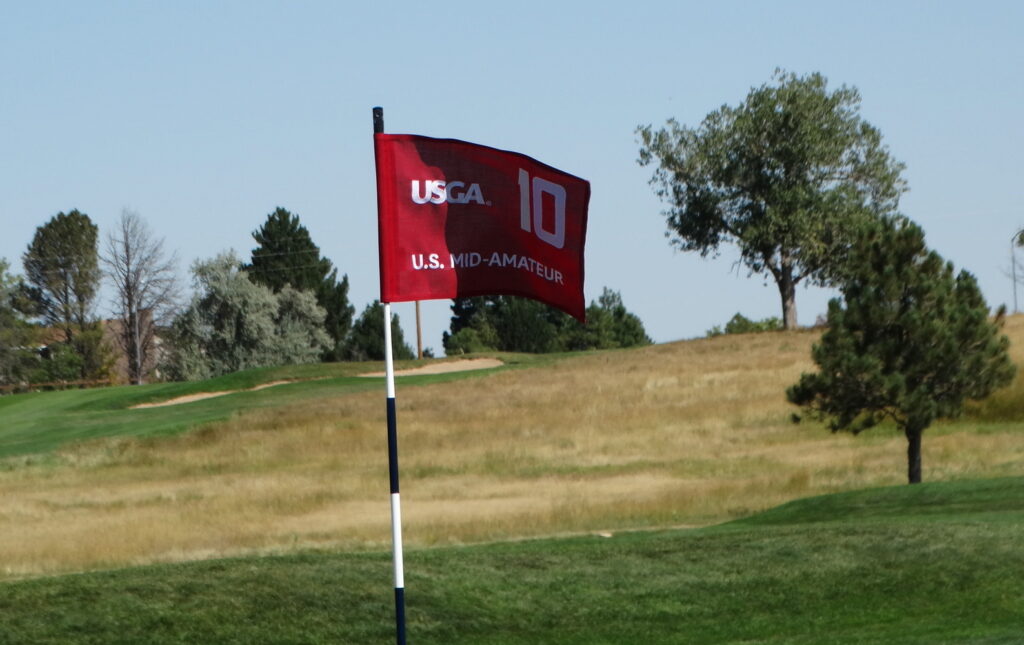 CommonGround, designed by Tom Doak, opened in 2009, and has since served as the second stroke-play course for the 2012 U.S. Amateur and the 2019 U.S. Mid-Amateur.
"We're kind of going back to the operation structure we had when Dave and Tracy (Richard, the former director of agronomy of CommonGround) were first hired and they were kind of co-managers," Mate said. "We went away from that when Tracy was forced to no longer work because of unexpected health setbacks. Now we're returning back to that. That's important because we feel the agronomic side of golf is just as important as the operational side. We had such a great chemistry and operational structure when we had both Dave and Tracy there. I think there's a really good balance (to be had) between driving the operational side, the customer side and the agronomics."
For his part, Pennymon is looking forward to building on the work the CGA has done with CommonGround — both as a course and as a facility that also serves as a laboratory of sorts for "for the good of the game" projects and as a way to reach out to the larger community. And, by the way, Pennymon is part of that community as he, his wife and their two young kids live in Aurora, a little south of CommonGround.
"I'm really excited about it. It's a great opportunity," Pennymon said of his new position. "The CGA through CommonGround has done so much with the facility already. The way I look at it is that it's a great platform to move forward.
"I've spent the last five years working at private golf facilities, so coming to CommonGround is a shift for me — but a good shift. One of the things that interested me the most about the opportunity to work there and manage the facility is all the community-engagement programs that go on there. My personal feeling is that golf is the greatest equalizer of all the sports. The community-engagement piece is huge. How do you get different segments of the community to really understand that they are welcome in the game of golf? And I think CommonGround has positioned itself to do that, and I look forward to pushing that envelope even farther."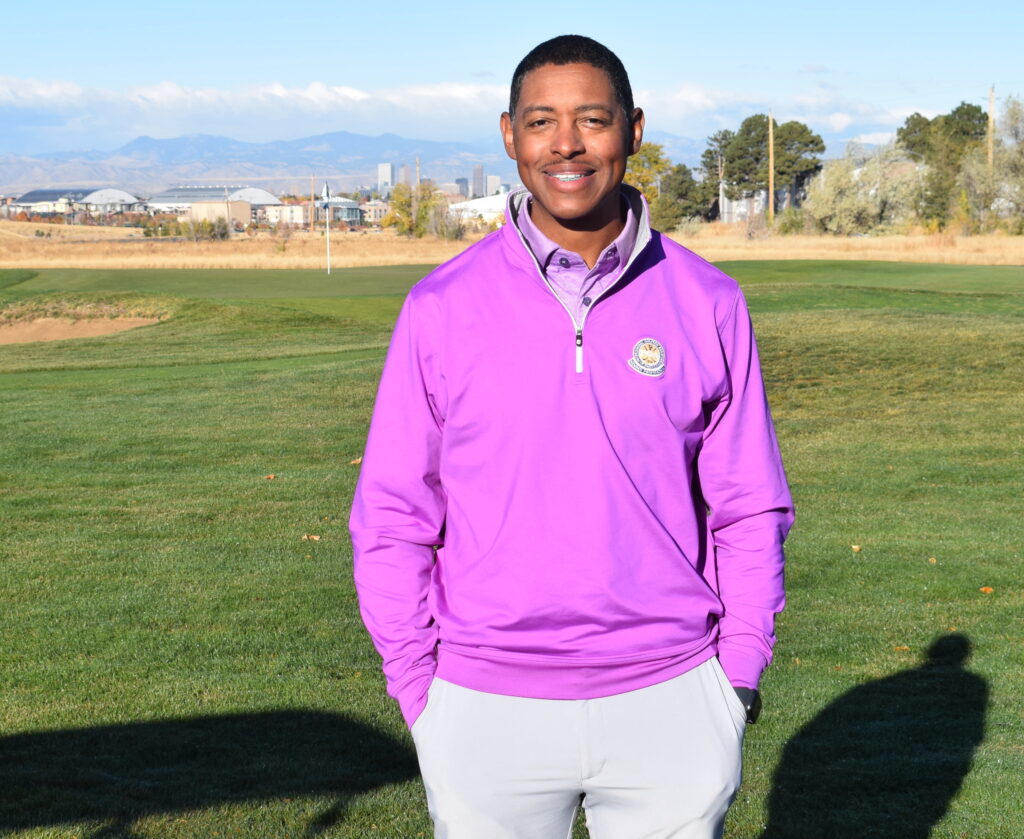 In some ways, it all goes back to Pennymon helping facilitate what he experienced with golf back in his formative days in the sport.
"I just enjoyed the experience so much," he said. "That's one of the things that really brought me into the game. What I found the most interesting was that, even someone that was very new to the game could get into the game, practice, hit balls a few times and go play with some people you have no idea who they are. I just thought it was amazing, spending four hours or so with people you've never even met before — and the conversations that happen, the backgrounds that get shared and the connections that are made. It was phenomenal to me. That just all fed into the enjoyment of the game for me.
"Because of that and because of the interactions I've had, I've made so many close friends in the game as well. That experience, even coming to it later in life, is really my driving force. I want to expose people to this game so they can have the opportunity to have the same level of enjoyment around the game that I feel and still feel. There's just nothing like it."