Emma Bryant (DU), Jordan Jennings (CSU), Aubri Braecklein (Georgia State) among Coloradans committing to play college golf
By Gary Baines – 11/12/2020
Emma Bryant of Aurora and Jordan Jennings of Montrose have been committed to their college golf destinations for more than a year.
But that was verbally. This week, the two Coloradans have had the opportunity to make it official that they're remaining in the Centennial State to play at the next level.
The two state high school individual champions — Jennings won the 4A title as a Montrose senior last month and Bryant prevailed in 5A as an Eaglecrest freshman in 2018 — will be joining strong NCAA Division I programs beginning next fall. Jennings is headed for Colorado State University and Bryant for the University of Denver. Jennings will be a CSU teammate of Bryant's older brother, Davis.
The CSU men had won three team titles when last season was cut short by Covid-19 safety concerns in mid-March and the Rams ended up ranked 16th to 19th in the national polls. The DU women finished 42nd to 44th in the national rankings.
And Bryant and Jennings aren't the only Colorado junior golfers headed for NCAA Division I programs next fall. Joining them is Aubri Braecklein of Northglenn and Jefferson Academy, the Junior Golf Alliance of Colorado's 2020 Girls Player of the Year, who is bound for Georgia State. And Sloane Post of Centennial and Arapahoe High School will play for Northern Colorado.
Bryant, who's part of the Hale Irwin Player Program at CommonGround Golf Course, won a JGAC major title to cap her 2020 season, prevailing in the JGAC Tour Championship last month. It was her second JGAC victory of the year and her second ever in a major, to go along with the 2017 Colorado Junior Match Play. In other JGAC majors this year, Bryant placed third in the Colorado Junior PGA and fourth in the Colorado Junior Amateur. She also won the women's division of the CGA Western Chapter Championship. Bryant represented Colorado in the 2018 Girls Junior Americas Cup competition.
"I'm really excited to have signed my (National Letter of Intent) to DU," Bryant said in an email. "I'm thrilled for the opportunity that coach (Lindsay) Kuhle has given me and I'm looking forward to playing for my home state, Colorado, in crimson and gold. The program, facilities, and academics at the University of Denver are outstanding and I can't wait to push myself and my future teammates to be the best. The DU women's golf team is only improving and I'm so pumped to get onto campus and better my game."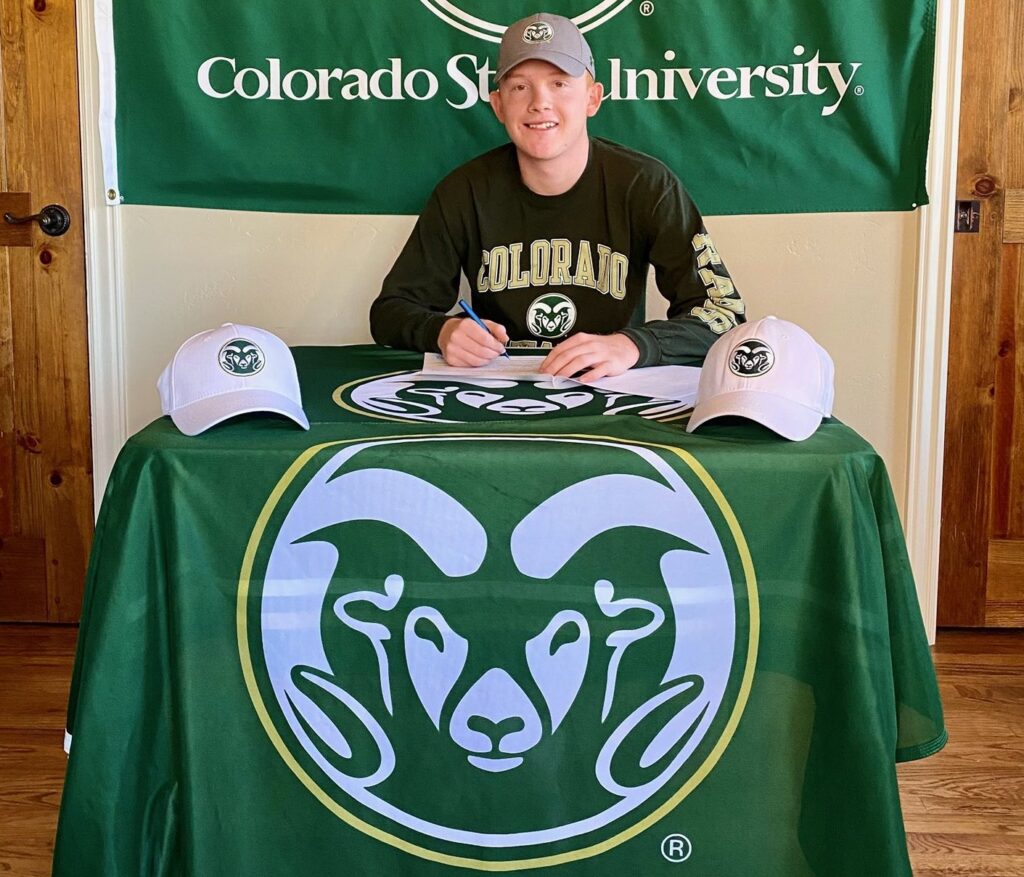 As for Jennings, in addition to the 4A state high school individual title he won this year by four strokes, he helped Montrose claim state team championships in 2017, '18 and '19. In JGAC action this year, Jennings finished eighth in the Colorado Junior Amateur, ninth in the Colorado Junior Match Play and won the Western Junior Championship.
"I love the program at CSU with a great coaching staff and unbelievable facilities," Jennings said in a Tweet released by the Rams' golf program. "I am excited for CSU to be my home for the next four years."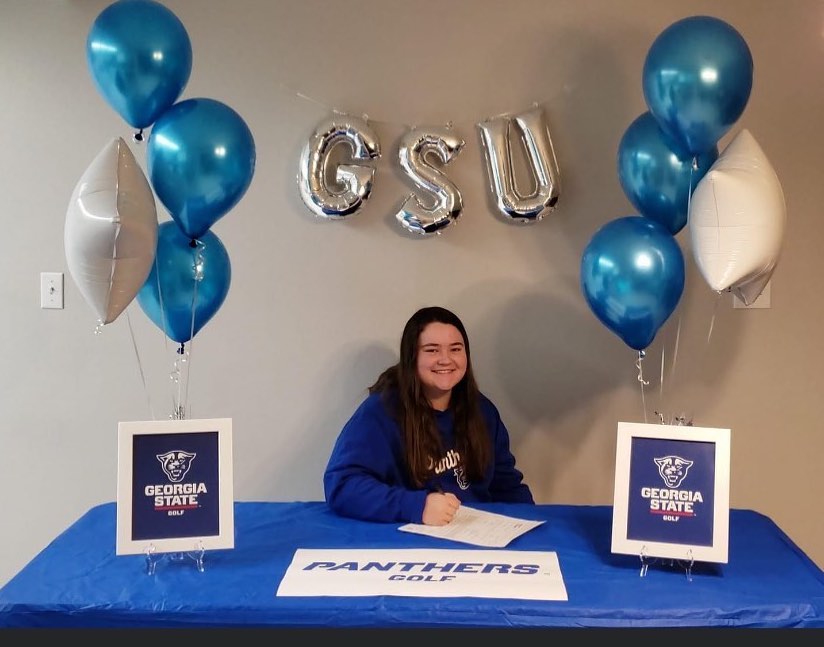 In Braecklein's case, a big 2020 no doubt helped land her at a Division I program — just as a former Jefferson Academy golfer, current LPGA player Jennifer Kupcho, earned a spot at DI Wake Forest. Braecklein made some history in June by winning the CGA Women's Stroke Play at age 17 as she became the youngest champion of that event in more than a dozen years, before which detailed records weren't kept.
Though Braecklein didn't win any of the JGAC majors in 2020, she notched three runner-up finishes, placing second in the Colorado Junior Amateur, the Colorado Junior PGA and the JGAC Tour Championship. She was also ninth in the Colorado Junior Match Play. Braecklein won two JGAC tournaments in 2020 and was never outside of the top 10 in an Alliance event. She won the JGAC Tour Girls points race by a whopping 682 points.
The National Letter of Intent signing period for golf began on Wednesday and runs through Aug. 1. This year's recruiting process has been altered due to Covid-19, with the NCAA suspending in-person recruiting until at least Jan. 1 for Division I programs.
Below is a list of Coloradans and JGAC members who have signed NLIs or have committed to play college golf for specific programs. This list will be updated. (To let us know about additional commitments, email us at golfjournal@coloradogolf.org)

CLASS OF 2021
Taylor Bandemer of Loveland (Loveland HS) — Southern Utah (NCAA Div. I)
Aubri Braecklein of Northglenn (Jefferson Academy) — Georgia State (NCAA Div. I)
Emma Bryant of Aurora (Eaglecrest HS) — University of Denver (NCAA Div. I)
Gavin Buttshaw of Aurora (Cherokee Ridge HS) — Concordia (Neb., NAIA)
Owen Cornmesser of Fort Collins (Fossil Ridge HS) — Colorado School of Mines (NCAA Div. II)
Kaden Ford of Colorado Springs (Discovery Canyon HS) — Southern Virginia (NCAA Div. III)
Merielle Gojo of Cherry Hills Village (Cherry Creek HS) — CSU-Pueblo (NCAA Div. II)
TJ Hicks of Greenwood Village (Cherry Creek HS) — Embry-Riddle Aeronautical University (Ariz., NCAA Div. II)
Jordan Jennings of Montrose (Montrose HS) — Colorado State University (NCAA Div. I)
Trey Kirschner of Arvada (Ralston Valley HS) — Providence Christian College (California, NAIA)
Trey Kuntz of Sterling (Sterling HS) — Northeastern JC (Junior college)
Max Noffsinger of Fort Collins (Frontier Academy) — University of Jamestown (N.D., NAIA)
Morgan Palermo of Parker (Ponderosa HS) — Oklahoma City University (NAIA)

Sloane Post of Centennial (Arapahoe HS) — Northern Colorado (NCAA Div. I)
Tyler Tyson of Arvada (Arvada West HS) — CSU-Pueblo (NCAA Div. II)
Grace Young of Highlands Ranch (Valor Christian) — Rhodes College (Tenn., NCAA Div. III)

OUT-OF-STATE PLAYERS SIGNING WITH COLORADO-BASED PROGRAMS
Colorado State University Men
Christoph Bleier of Linz, Austria, a member of the Austrian national team who stands 102nd in the men's World Amateur Golf Rankings
University of Colorado Men
Frederik Eisenbeis of Cologne, Germany, a member of the German national team who won the 2019 Berlin Open
Jack Holland of Keysborough, Australia, a two-time state school champion
Dylan McDermott of Granite Bay, Calif., the 2019 Junior Tour of Northern California Boys Player of the Year
Colorado State University Women
Pemika Arphamongkol of Thailand
Romina Villanueva Escalada of Atizapan de Zaragosa, Mexico
Lacey Uchida of Hilo, Hawaii
University of Denver Women
Clara Gestsdottir of Iceland, a member of the Iceland national team
Colorado Christian University Men
Xavier Bighaus of McKinney, Texas
Adam Duncan of Bakersfield, Calif.
Ben Fowler of Fayetteville, Ark.
Camron Reddell of Keller, Texas
Colorado School of Mines
Jackson Parrish of Henderson, Nev.