A month shy of 50th birthday, Kaye returns to TPC Colorado Championship as he gears up for PGA Tour Champions; 3 Korn Ferry players test positive for Covid-19 after on-site testing
By Gary Baines – 6/30/2020
A year ago, Jonathan Kaye played in the inaugural TPC Colorado Championship at Heron Lakes in Berthoud. And … he tied for the worst score for players who completed 36 holes, posting 79-76.
So, why would Kaye want to return to the event for year 2, other than the fact that he lives in nearby Boulder during the summer?
Well, the answer can be found in part by looking at his birthday. The former University of Colorado golfer was born on Aug. 2, 1970, meaning he'll turn 50 in about a month. And that means PGA Tour Champions time — or at least the opportunity to play the world's top circuit for seniors.
"The Senior Tour is calling my name," Kaye said on Tuesday in an interview with ColoradoGolf.org.
So starting on Wednesday, the Denver native will tee it up at TPC Colorado. In fact, he'll be one of just four players in the 156-man field who owns two or more PGA Tour victories. Kaye has won twice on Tour, while Mike Weir has eight victories to his credit, J.J. Henry three and Sangmoon Bae two.
Of those four players, Weir and Kaye are in similar boats, gearing up for PGA Tour Champions. Weir, the 2003 Masters champion, turned 50 on May 12, but since the Champions circuit doesn't return following the American outbreak of Covid-19 until late July, he has yet to make his senior tour debut.
But Weir, unlike Kaye, has exempt status on PGA Tour Champions by virtue of his career performance on the PGA Tour. Even with two PGA Tour victories and more than $10.5 million in career earnings, Kaye will have to primarily depend on Monday qualifying in order to get into Champions events, at least to start.
But Kaye does plan to give the Monday qualifying route a go, starting with a three-week stretch in September — the first available Champions "Mondays" after he turns 50.
"There's no Q-school this year (due to many tournament cancellations due to Covid-19) so if you want to play, that's what you've got to do," he said.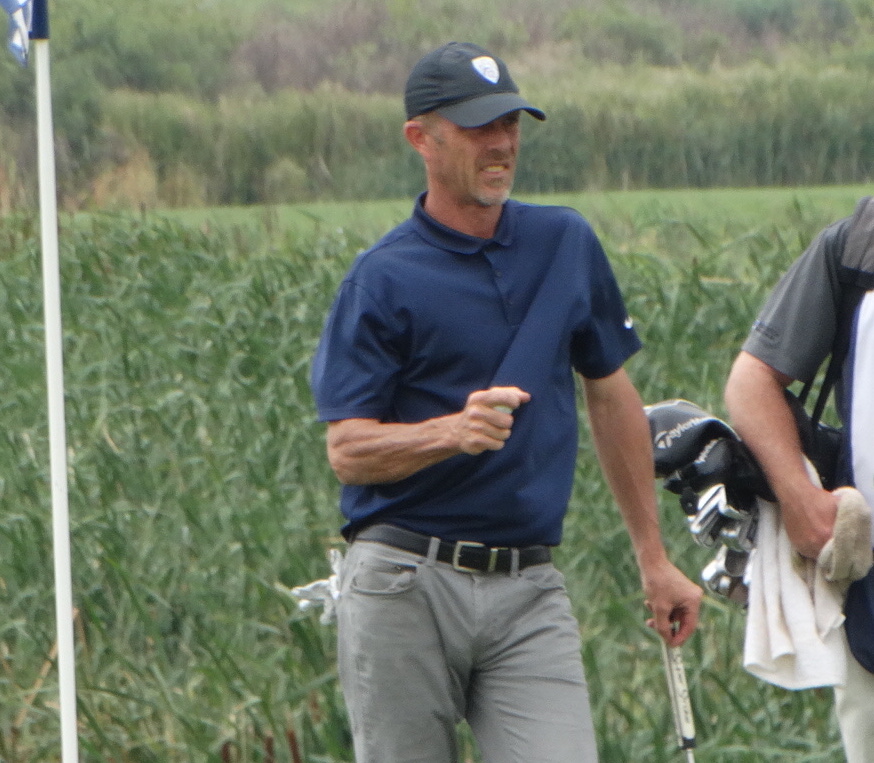 So the plan is to try to qualify for the Principal Charity Classic in Des Moines, Iowa (tournament dates Sept. 4-6), the Sanford International in Sioux Falls, S.D. (Sept. 11-13) and the PURE Insurance Championship in Pebble Beach, Calif. (Sept. 18-20).
"I'd like to try to get in something and make some money and get on that (exemption) list because they've expanded some fields, and because the last tournament of the year is at my old home club, Phoenix Country Club (where the Charles Schwab Cup Championship will be played Nov. 5-8)," Kaye said. "I'd like to play there; that would be fun to get in that Schwab Cup thing."
Despite the route he has to take to get into PGA Tour Champions events, Kaye is very much looking forward to competing against the over-50 set.
"Yeah! For sure," he said. "I can't wait to play with people that aren't half my age. It sucks everyone hits it 50, 60, 80 (yards) past you. At least now they'll only be 20 or 30 past me."
Kaye won more than $1 million for five of the first six years of the 2000s, but injuries and a general drop in performance has resulted in him competing in just 10 PGA Tour events since the beginning of 2011. His last top-10 on the circuit came in 2009.
But the chance to compete on a more level playing field now that he's almost 50 has the two-time CoBank Colorado Open champion eager to get his game in shape. Since playing at TPC Colorado a year ago, the only PGA Tour-affiliated competition for Kaye has been the PGA Tour's Bermuda Championship, where he missed the cut in early November.
Besides this week, Kaye is considering playing in the Colorado Open July 23-26 and sounds very likely to enter the CoBank Colorado Senior Open Aug. 23-26.
"It's kind of just to get back going because I haven't done it in seven months," Kaye said of gearing up. "I don't know what I'm going to play in. I might play in the Colorado Open, but I think I'm going to play in the Colorado Senior Open. That sounds way more up my alley."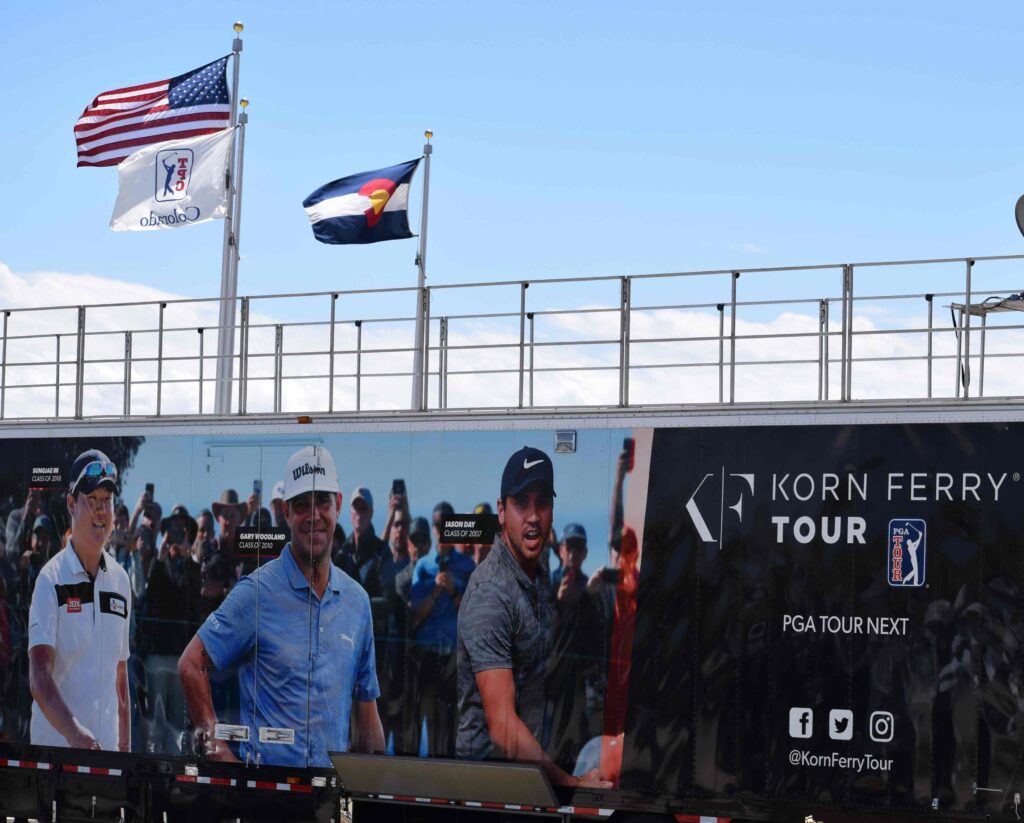 But this week in particular, Kaye sounds like things would really have to fall exactly into place for him to have a good finish at TPC Colorado.
That's both because Kaye is competing against guys half his age, and because, at 7,991 yards, TPC Colorado "is such a bomber's course," he said.
"What I (originally) thought was way off base going into last year. I had played there four or five times before they ever had a tournament. I thought there's no way anyone is reaching the first hole (in two, with it being 624 yards), let alone the (773-yard) 13th hole. First tee, first dude I played with, flew those (fairway) bunkers and had 5-iron into the green. I just don't see that, you know what I mean? The third hole (395 yards), they're all playing it like a par-3. Everybody is trying to drive the green.
"I guess what I've got to do is play my game and let all these young whippersnappers throw it all over the place. Whatever they do, they do, but let's add it up at the end. Maybe I can make some putts.
"But where else do you have a par-3 that's 290 yards (No. 14 is officially listed as 273)? I played there yesterday and it was into the wind, and I hit driver. I'm not super long, but I'm not hellish short, and I've got to hit driver there? That means there's a bunch of dudes that have to hit driver. That's just crazy.
"If you can fly the ball 300 yards at sea level, when you come here, everything is out of play. You can carry all the trouble. I can't. I've got to fit it more around it. Hopefully I can't keep it in the fairway. Otherwise, it's a long journey for me."
So what are Kaye's expectations, given that he's been playing about once a week heading into this week's tournament?
"It's really hard, especially since I haven't played much at all — in years really — at least consistently," he said. "This week I have no expectations. I haven't been putting the hours in that you should. It leads to lack of confidence and consistency.
"I hit so many really, really bad shots when I'm playing that it's hard to imagine keeping it together for 18 holes. But you never know. You get in a tournament and have a different rhythm, and things could fall into place a little better.
"I'd like to play well. I'm just going to try to go out and hit good shots and take it one at a time. I'm not going to get too wrapped up in anything. Hopefully my experience or whatever will help me through it."
Kaye said the plan is for his wife, Jennifer, a good amateur player in her own right in Colorado back in the day, to caddie for him this week in Berthoud.
"She'll be on the bag to keep me in line," Jonathan said.
3 Korn Ferry Tour Players Test Positive for Covid-19: Three players withdrew from the TPC Colorado Championship after testing positive for Covid-19 during following on-site testing. The three were Taylor Montgomery, Brandon Wu and Jonathan Hodge.
Montgomery is the son of Monte Montgomery, who grew up in Grand Junction and won three Rocky Mountain Open titles and the 1987 Colorado state high school championship.
The three are the first Korn Ferry Tour players — out of 247 tested since June 11 — to be determined positive via on-site testing.
"These positive test results serve as a distinct reminder that we all need to continue to be vigilant in this ever-changing climate," Korn Ferry Tour president Alex Baldwin said. "We will further reinforce the elements of our health and safety plan to all constituents, and deliver our full support to those who test positive for Covid-19."
Local Favorites: Ten players with significant ties to Colorado will compete starting Wednesday in the TPC Colorado Championship. Here are the locals and their first-round tee times:
7:01 a.m. No. 1 — Boulder native and former Louisville resident George Cunningham.
7:23 a.m. No. 10 — Former Fort Collins resident Sam Saunders.
7:45 a.m. No. 10 — Denver native and former CU golfer Jonathan Kaye.
7:56 a.m. No. 10 — Littleton resident and former Colorado School of Mines golfer Jim Knous.
9:02 a.m. No. 1 — Highlands Ranch resident Ben Lanting.
9:02 a.m. No. 10 — Greenwood Village resident and former CU golfer Ryan Schmitz and Josh Seiple of Castle Rock.
1:26 p.m. No. 1 — Cheyenne resident Josh Creel, who started his college career at CU.
2:21 p.m. No. 1 — Former Fort Collins resident and former Air Force Academy golfer Tom Whitney.
2:32 p.m. No. 1 — Golden resident and former CSU golfer Zahkai Brown.
For all of Wednesday and Thursday's tee times at TPC Colorado, CLICK HERE.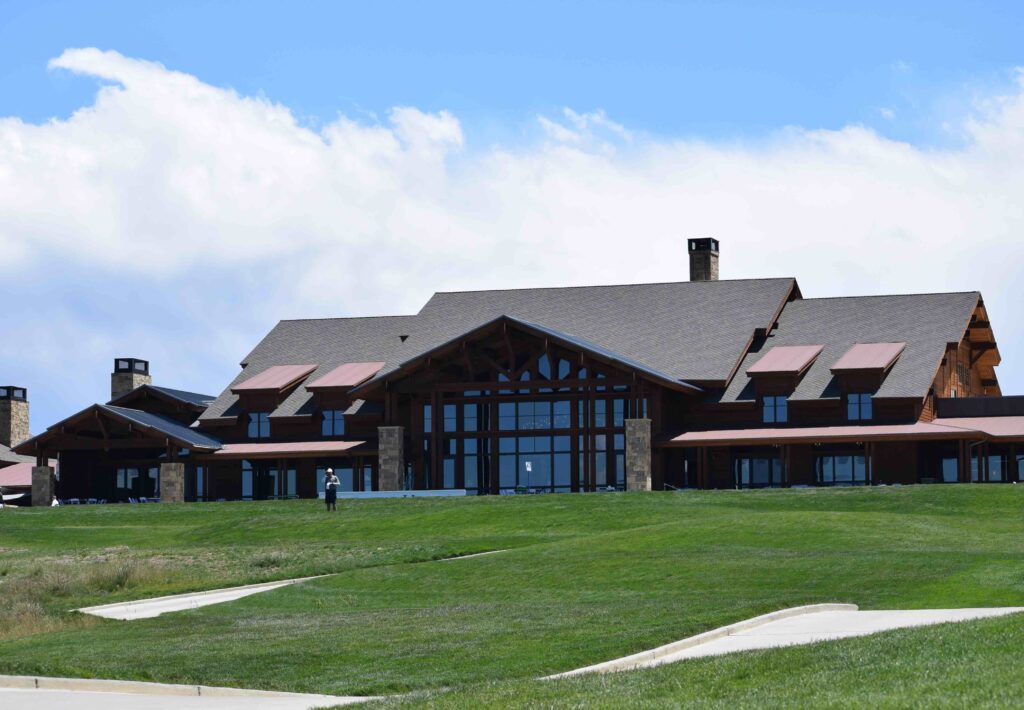 Close to Finished: There's still some work being done on the 65,000-square-foot clubhouse at TPC Colorado, but its grand opening is set for July 18. The building features a 5,000-square-foot ballroom, two public-accessible restaurants (773 Prime and Center Stage) and 15,000 square feet of covered patio with expansive views of the Front Range and three large reservoirs.
Notable: A reminder that the general public is not allowed at this week's TPC Colorado Championship as a Covid-19-related safety precaution. … Utahn Daniel Summerhays, who planned to retire from tour golf after last week's Utah Championship, changed his mind for the time being after losing in a playoff there. Now, he'll compete this week at the TPC Colorado Championship. The top 25 finishers from Utah earned spots at the Colorado stop. … Alex Cejka, a one-time winner on the PGA Tour who was in the original field this week, has withdrawn. As of Tuesday evening, he's the first alternate to get into the field for this week's Rocket Mortgage Classic on the PGA Tour, which starts Thursday in Detroit.