Franklin wins 2nd straight CGA senior women's major, this time overcoming Maurycy in 2018 title rematch
By Gary Baines – 07/11/2019
The contestants were the same and it was a tight match again. Only the outcome was different.
For the second straight year, the senior championship title match at the CGA Women's Match Play featured Kristine Franklin of The Ranch Country Club and Tiffany Maurycy of Cherry Creek Country Club.
But a year after Maurycy defeated Franklin in 20 holes for the title, the latter avenged that defeat with a 1-up victory for the senior championship on Thursday at The Club at Ravenna in Littleton.
"Kris is such a fabulous competitor," Maurycy said. "There's a mutual admiration. It was really fun and the course is so challenging."
With the victory, Franklin has now won the last two CGA women's senior majors after having captured the Women's Senior Stroke Play in a playoff last year at Greeley Country Club. So in the last three women's senior majors, the former touring professional has finished second, first and first. And that's to say nothing of qualifying for the 2019 U.S. Senior Women's Open and the last two U.S. Senior Women's Amateurs.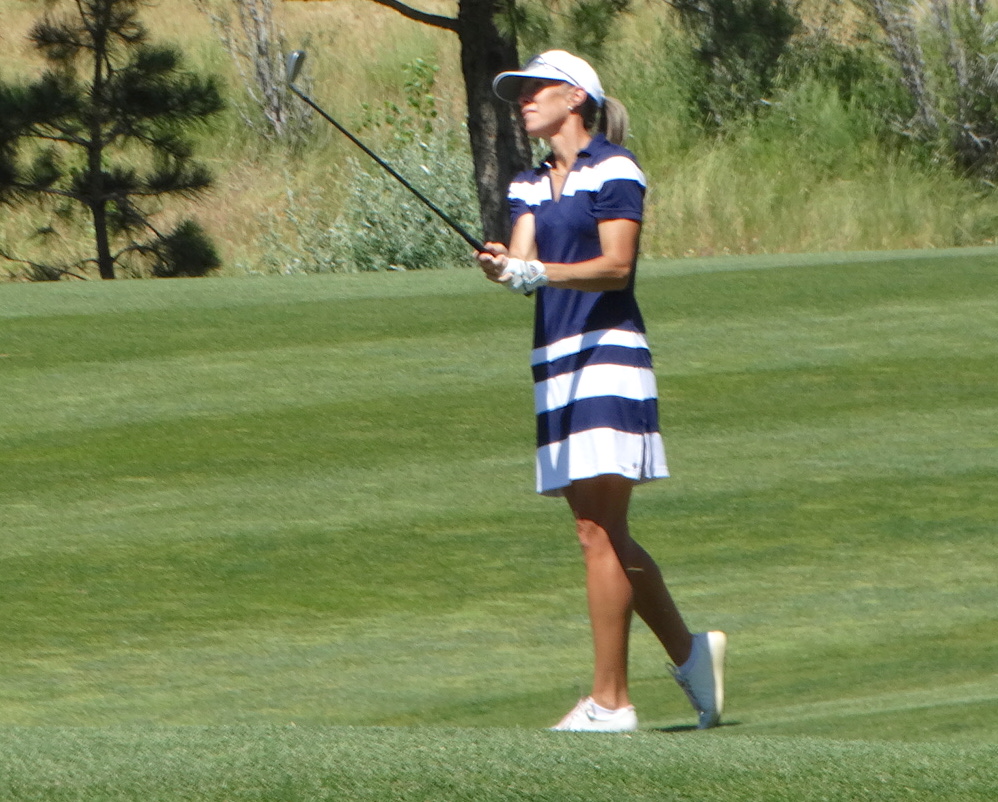 "It feels really good because it seems like my game is coming back," said the 53-year-old Franklin, who as a young woman — then named Kris Hoos — won the CWGA Stroke Play title in 1986. "I actually have a swing that I can compete with instead of trying to go out to the course a couple of days before, trying to find something. That's been a lot nicer. It's just nice to be competitive again."
On Thursday, it was Maurycy who led most of the day. In fact, the defending champion never trailed until Franklin birdied the 17th hole from 10 feet to go 1 up.
Maurycy was 2 up through 10 and 1 up through 15, but on the par-3 16th, she hit her tee shot fat with a 7-iron, with the ball going into the penalty area between the tee and green. Still, Maurycy had a chance to halve the hole after hitting a second 7-iron to 3 feet from the cup. But she couldn't coax that downhill slider into hole and took double bogey, allowing Franklin to win the hole with a bogey, squaring the match.
As noted, Franklin won the 17th hole with a birdie to go 1 up. Then she prevented the senior title match from going to extra holes for a second straight year when she sank a 4-foot par putt on 18 to halve that hole and win the match.
"Making the birdie on 17 felt good because I didn't make anything all day," Franklin said. "Then to make the one on 18 … I knew if I missed that she would pull it back together because she's a really solid player."
Said the 52-year-old Maurycy: "I played really solid, but if I could have anything back, I would want to play the last few holes again. But that's golf."
Franklin has only returned to competitive golf within the last two years, but she certainly seems to be getting the gist of it again.
"As you get better, the confidence comes," said Franklin, whose husband Brent is the assistant women's golf coach at the University of Colorado and whose won Walker is a very promising junior player. "And I'm not as petrified every time I stand up to hit a shot as I was before. That's probably the nicest part of it is not being so afraid, driving up to a tournament going, 'Why did I sign up for this?' I don't feel that as much. Before, it was a 10, now it's about a 4. 
"The more confidence you have in your game the more you feel like you can go out there and compete. Before I felt like I had to grind so hard. Now to hit good shots where I want to is such a treat. The misses are tolerable; they're not so bad. I'm just kind of excited to do better."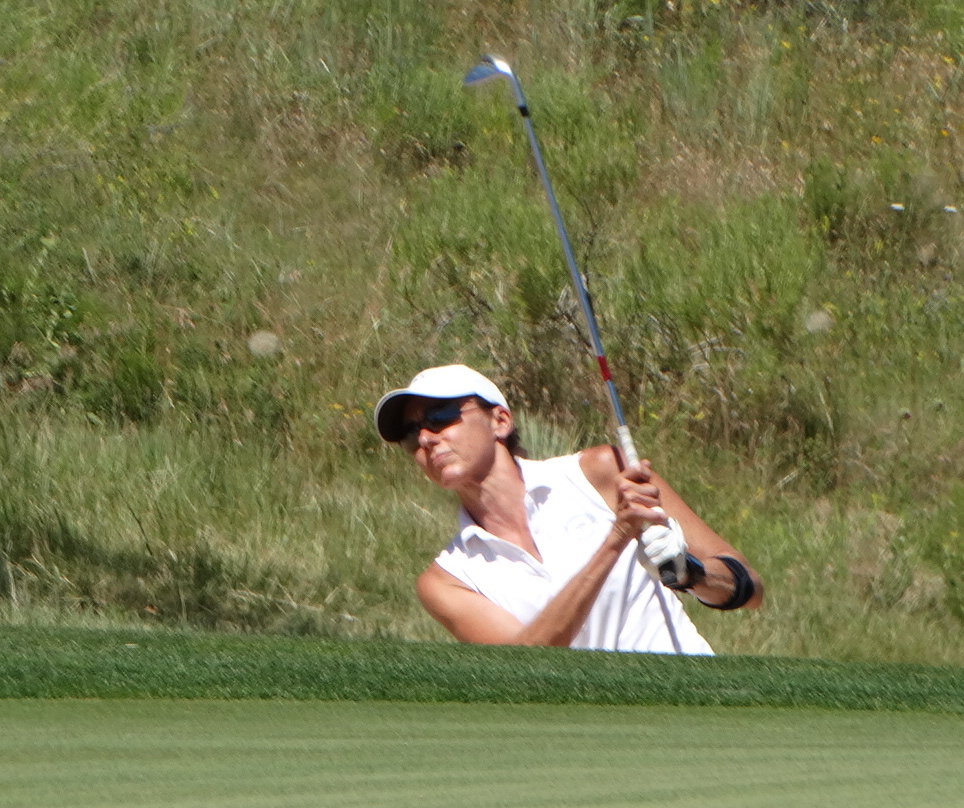 While Maurycy certainly wanted back-to-back titles in this event, something that happened early this year gave her perspective and peace of mind.
"This is my first tournament of 2019 on my own ball, so I was real happy with my stroke play," she said. "I only had a few bad swings and it happened to be on the last three holes of this match. 
"I'm just so thankful to be here. I had blood clots in both lungs back in January — and I almost died — so the fact that I'm here and playing golf, life is fantastic. Every day is just a gift. There's never a bad day."
For a story on the overall championship match, CLICK HERE.