DU's Weinstein completes rare single-season sweep of CGA's major women's championships with victory in 104th Match Play
By Gary Baines – 07/11/2019
Mary Weinstein put together a Jennifer Kupcho-esque performance, which is saying something considering Kupcho was the No. 1-ranked female amateur golfer in the world before joining the LPGA Tour late in the spring.
Weinstein, a University of Denver golfer, earned that heady comparison on Thursday with what she did in the 104th CGA Women's Match Play Championship at The Club at Ravenna in Littleton — and that coming on the heels of her victory in last month's CGA Women's Stroke Play.
With an 11-and-10 rout of Erin Sargent of Twin Peaks Golf Course in Thursday's scheduled 36-hole championship flight final, Weinstein accomplished the following:
— The margin of victory in the title match was the second-largest in recent history in this event, with only Kupcho's 12-and-10 win in 2016 being more lopsided. Prior to about a dozen years ago, records for the championship aren't complete.
— In the title match, Weinstein was 6 under par for 26 holes, making seven birdies and one bogey. For comparison sake, Kupcho was 9 under for 26 holes when she won this event in 2016 at an easier course, Aurora Hills.
— And with Thursday's victory, Weinstein becomes just the third player since 1990 to sweep the CGA Women's Stroke Play and Match Play titles in the same year, joining Kupcho (2016) and Colorado Golf Hall of Famer Kim Eaton (2004).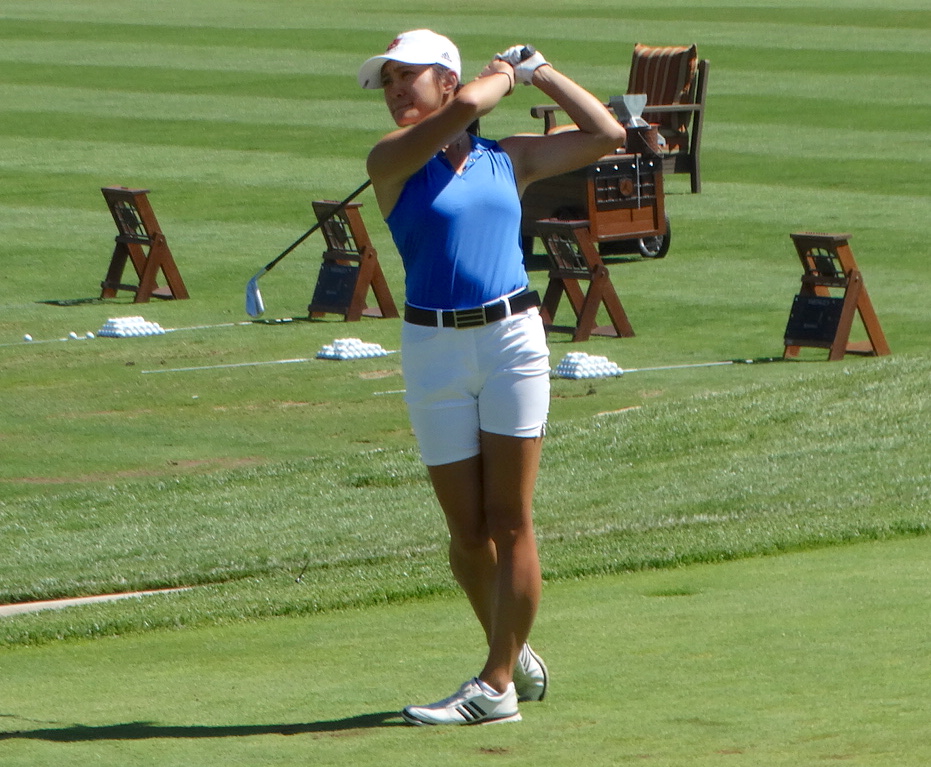 "It just shows that a lot of my hard work has actually paid off," said the 21-year-old Weinstein, the CGA Women's Player of the Year in both 2017 and '18. "This might be one of the last summers that I play tournaments, so I'm trying to give it my all. It's a great feeling to have it pay off after all of these years of trying my hardest."
Even though Thursday's final was scheduled for 36 holes, the match was completed by about 12:05 p.m. It was all square through five holes, then Weinstein won three of the next four — two of them with birdies. Then there was another surge toward the end of the first round, with Weinstein prevailing on 16 with a par, 17 with a birdie and 18 with a par to go 7 up.
Then the clincher came when the DU senior-to-be won the 23rd, 24th, 25th and 26th holes — two of them with birdies — to close out Sargent, a University of Wyoming golfer who recently qualified for her second U.S. Women's Amateur.
"My coach Terry Stearman (who watched some of Thursday's match) was telling me how I always say that I'm not the best at match play because all I do is get a lot of pars," Weinstein said. "But I gave it my all, and apparently I was 6 under for today, so that's really exciting.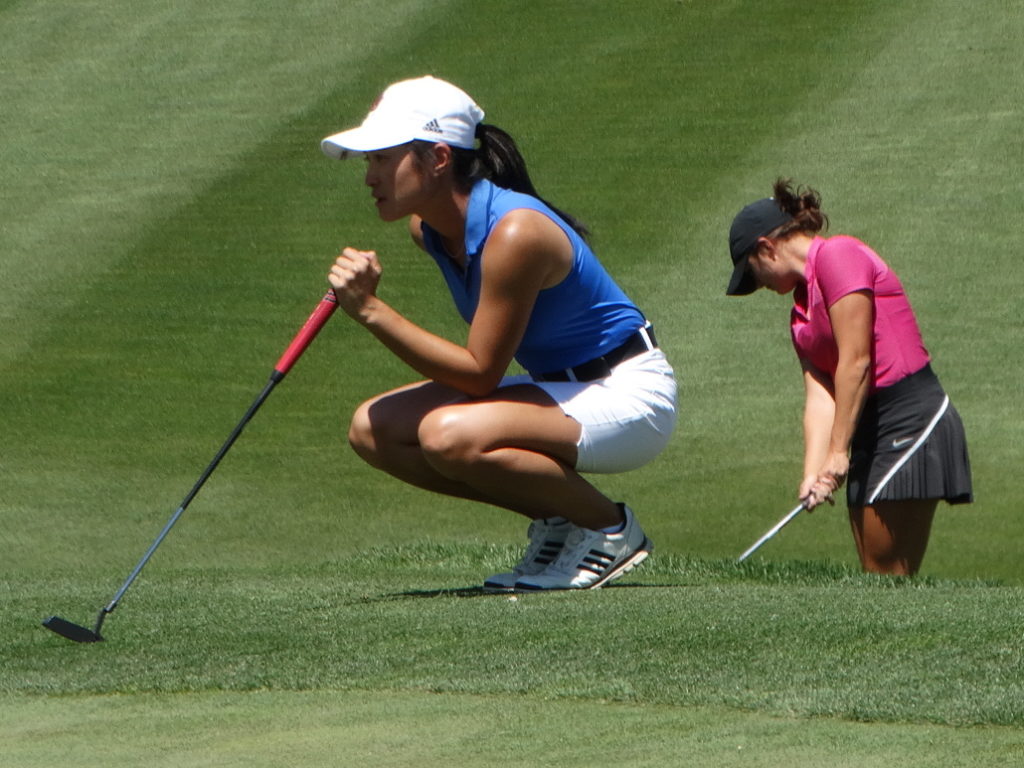 "I was definitely more focused the last couple of days — today especially since it's the finals."
It was the second time this summer that Weinstein and Sargent have finished 1-2 in a CGA women's major as Weinstein prevailed by six over Sargent last month in the Women's Stroke Play.
"Mary deserved to win today," said Sargent, also a 21-year-old. "She played great. Unfortunately, I didn't play that well. Just nothing seemed to come together. I couldn't get anything going and she had some solid golf going, so I was struggling to keep up with that."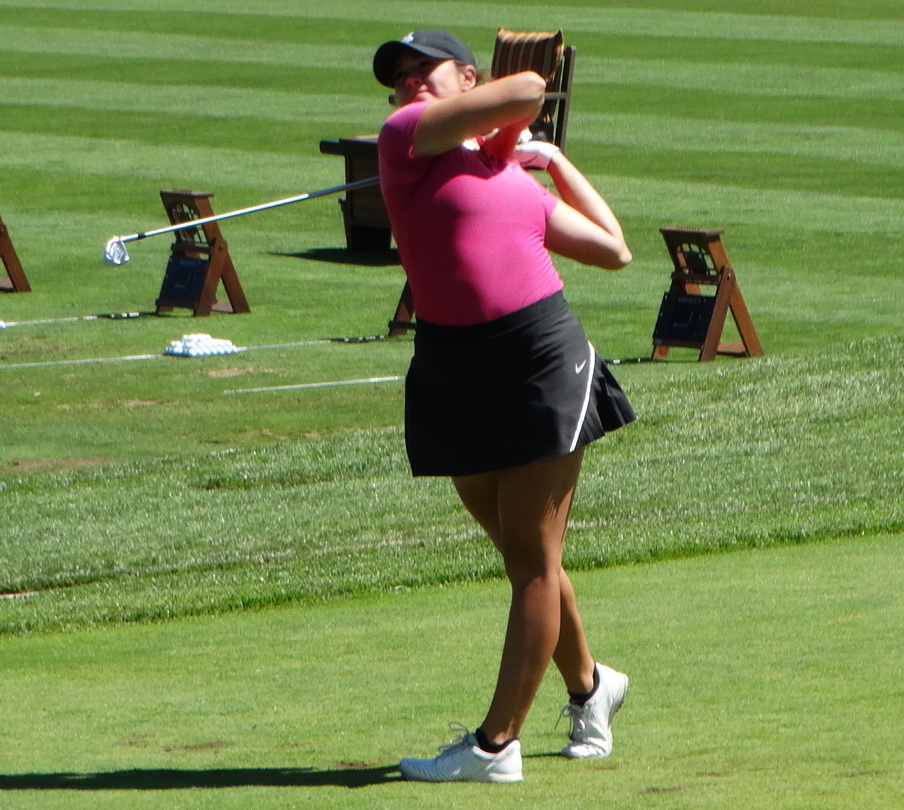 Though Sargent has won a couple of state titles in Wyoming — stroke play two years ago and match play in 2019 — she's stuck in runner-up mode in major CGA women's championships. She's placed second in three consecutive Women's Stroke Plays, and now has added a runner-up in the Match Play.
"It's definitely frustrating," said the Longmont resident, who was the stroke-play medalist this week. "The reason that I'm out here is to win. I want to win. Unfortunately it didn't come together. I felt like I was playing pretty solid golf, but it wasn't good enough."
Thursday marked the third significant victory in the last few months for Weinstein. In addition to the CGA Women's Stroke Play and Match Play, the DU golfer earned the Summit League individual title in April, helping the Pioneers also capture the team championship.
For a story on Thursday's senior championship match, CLICK HERE.
Here are all the results from Thursday's championship and consolation finals from each flight of the Women's Match Play:
CHAMPIONSHIP FLIGHT
Championship (36 holes) — Mary Weinstein, DU Golf Club at Highlands Ranch, def. Erin Sargent, Twin Peaks GC, 11 and 10
Consolation — Kellsey Sample, Kings Deer GC, def. Jenna Chun, Lone Tree GC, 19 holes
SENIOR CHAMPIONSHIP FLIGHT
Championship — Kristine Franklin, The Ranch CC, def. Tiffany Maurycy, Cherry Creek CC, 1 up
Consolation — Kim Eaton, Riverdale GC, def. Christie Austin, Cherry Hills CC, 1 up
FIRST FLIGHT
Championship — Sue Hartwell, West Woods GC, def. Jennifer Hocking, Colorado Springs CC, 1 up
Consolation — Jennifer Cassell, City Park GC, def. Phyllis Emrich, Columbine CC, 4 and 2
SECOND FLIGHT
Championship — Leanna Rosenow, West Woods GC, def. Laura Wetzel, Coal Creek GC, 3 and 2
Consolation — Karen Leuschel, Riverdale GC, def. Susie Schell, Arrowhead GC, 2 and 1
THIRD FLIGHT
Championship — Isabelle Marchino, Links at Highlands Ranch, def. Ann Cates, Raccoon Creek GC, 19 holes
Consolation — Penny Berg, West Woods, def. Jean Miller, West Woods, 3 and 1
FOURTH FLIGHT
Championship — Karen Lesko, LPGA Women Who Play Denver, def. Amber Leis, The Fox Hill Club, 8 and 6
Consolation — Janet Cott, Fox Hollow GC, def. Deb Sturm, Columbine CC, 3 and 1
To see all the Match Play brackets, CLICK HERE.