After confidence-building rookie year, Colorado native Kupcho 'excited' for her first full season on LPGA Tour
By Gary Baines – 1/13/2020
As Jennifer Kupcho gears up for her first full professional season, the Colorado native does so with a new — warmer — base of operations, along with additional experience, confidence and financial security under her belt.
Kupcho finished third in the Louise Suggs Rolex Rookie of the Year rankings for 2019 — behind Jeongeun Lee6 and Kristen Gillman — despite playing in just 19 LPGA tournaments in her first pro season. The former top-ranked women's amateur in the world didn't make her pro debut until late May after deferring taking LPGA membership until wrapping up her senior season at Wake Forest.
All in all, it was a very solid first season on the LPGA Tour for Kupcho, even if it was abbreviated.
Now, the 2019 Augusta National Women's Amateur champion is set for season No. 2 as she'll make her 2020 LPGA debut next week (Jan. 23-26) at the Gainbridge LPGA at Boca Rio in Boca Raton, Fla.
"I'm pretty excited for the season," Kupcho said last week in a phone interview with ColoradoGolf.org.
Kupcho — a lifelong Coloradan aside from spending her college days in North Carolina — will have a new place to call home as she makes her 2020 debut. She recently moved to Scottsdale, Ariz., where she's renting a place with fellow LPGA Tour player Jaclyn Lee, a Canadian who played for Ohio State at the same time Kupcho was at Wake Forest. Kupcho's older brother, former CGA Les Fowler Player of the Year Steven Kupcho, also lives in the area.
Jennifer moved "pretty much for weather. Off-season-wise, obviously it's nicer down here than in Colorado most of the time. Also, Ping (the clubs she plays, has its headquarters) down here. It's helpful for me to work with them and all of that. But weather is pretty much the main thing. It's real nice down here."
Many of the top golfers Colorado has produced have lived in Arizona at least part time, including Hale Irwin, Steve Jones, Jonathan Kaye and Kevin Stadler.
Like the aforementioned — all of whom have won on the PGA Tour — Kupcho has designs of being an LPGA champion, and preferably sooner rather than later. And, in that regard, she certainly knocked on the door as a rookie.
Three times in her first 19 pro tournaments in 2019, Kupcho notched top-five finishes. Most notably, that included a runner-up finish at the Evian Championship — an LPGA major — in July in France. The $290,778 Kupcho earned there accounted for more than half of her 2019 official money earnings ($525,432), which left her 39th on last season's final money list.
"Obviously my main goal is to win a tournament," said Kupcho, who's currently No. 51 in the Rolex Women's World Golf Rankings. "I think winning is realistic honestly for anyone out on tour. It really just comes down to playing really well for a week. No matter how hard you practice, I think it's hard to win a tournament. Everything just has to fall into place. We'll see if that will happen for me this year."
Unlike when she began her LPGA career in May — when her first tournament, the U.S. Women's Open, started just eight days after Kupcho played her college finale — and pretty much for the following six months, Kupcho has had a chance to rest, recharge and reflect in the last seven weeks after competing in the 2019 LPGA finale on Nov. 24.
She relaxed, spent time with the family and worked a little on the mental part of her game with her swing coach, Ed Oldham, an instructor who remains based at The Ranch Country Club in Westminster.
It wasn't until about the first of the year that Kupcho started practicing regularly, playing and gearing up for another year on tour.
Looking back on the whirlwind that was 2019 — which included her final college semester of golf and school, the victory at the inaugural Augusta National Women's Amateur and subsequent national media appearances, then her rookie season as a pro — the 22-year-old Kupcho was rightfully proud of what she accomplished.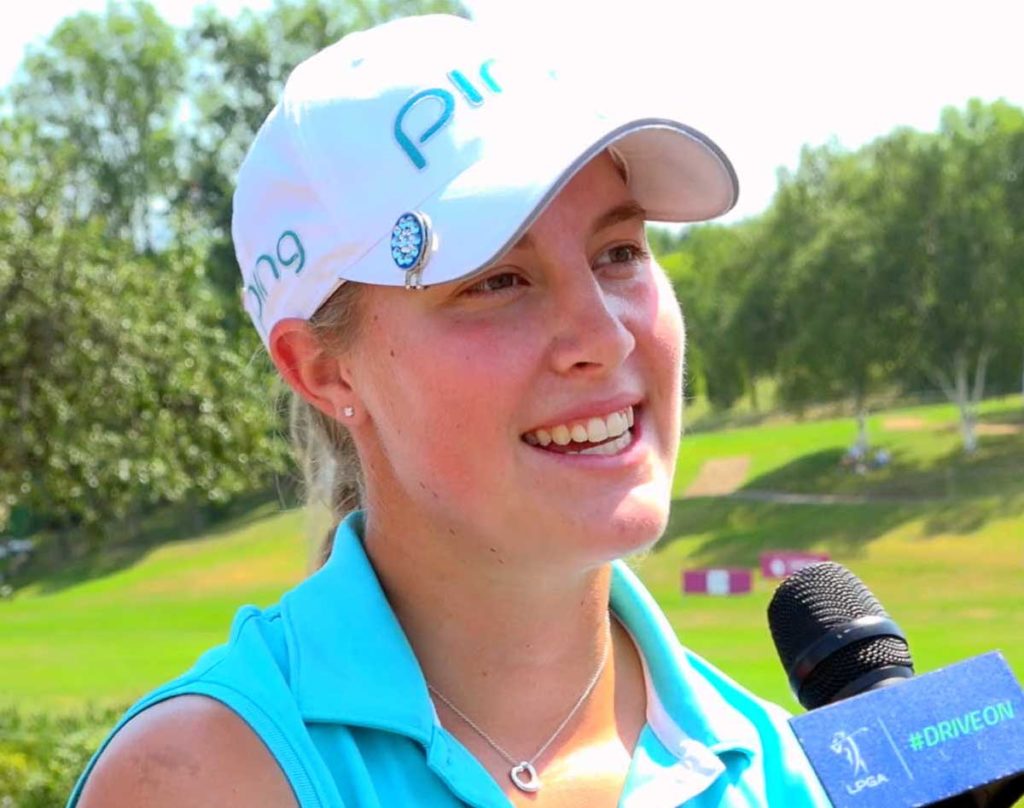 "I think I played really well," said the three-time CWGA Player of the Year, the Colorado Sports Hall of Fame's 2018 Amateur Athlete of the Year and winner of one of the first Hale Irwin Medals, along with Dale Douglass. "I definitely learned a lot of things. Every tournament is kind of a learning experience. I tried to take as much in as I could and improve every tournament.
"It's helpful to have (last year's experience on the LPGA Tour) in my back pocket, and to know after last year what events are good, what events people talk about. Since I can pretty much get into everything except the end-of-the-year stuff and majors, I can plan around my breaks."
Kupcho said, assuming she can get into every field she wants to, she plans to compete in 27 or 28 tournaments in 2020. Because she's planning to skip the Australian swing in early and mid-February, her first events following next weekend's season opener in Florida will be on the Asian swing, which starts Feb. 20 in Thailand and concludes March 8 in China.
With one possible exception in late May and June, Kupcho said the most consecutive weeks she plans to compete is four. She's already exempt for two majors — the ANA Inspiration in April and the Evian in July — and can get into the other three based on her Rolex World Rankings.
"Just having all the experience being out there and knowing what traveling is like and having friends" is important, she said. "Even though I haven't seen the first half of the events (on the schedule), it is nice to at least know what I'm doing and what I'm getting into.
"I think in general my approach (to tournament golf since turning pro) has definitely changed. You have to go out and play freely and really just not worry about what else is going on because you can't control everything and bad things are going to happen. You could get bad weather or something else could happen. There's a lot of stuff you can't control that you don't really realize when you're in college. So I think going out and keeping a positive mindset is huge."
Even though Kupcho is now based in Scottsdale, she'll still work with Colorado-based instructor Oldham.
"Through the most part in college I've worked with him over the phone. That's been working really well, so right now that's pretty much the plan," Kupcho said. "And when I do go home to Colorado I do see him then. That works pretty well."
Though Kupcho utilized her dad, Mike, as her caddie during the initial stage of her pro career, she settled on a regular, Kyle Kallan — who previously looped for Paula Creamer, Cheyenne Woods and others, and was once a regular on PGA Tour Canada. Kallan has been on Kupcho's bag since August and will continue with her going into 2020.
Even though Kupcho is now more than six months removed from her amateur career, she still has been receiving significant accolades from those days. For instance, last month, Golfweek selected its best women's college golfers of the last decade, and Kupcho was No. 2, behind only former Duke standout Leona Maguire. Kupcho won nine individual titles during her college career, including the 2018 NCAA national championship.
"It's great to get that kind of recognition," Kupcho said. "Obviously behind Leona, who was No. 1 (among amateurs) in the world for I think about two years, that's pretty huge. But that story of my life is closed and now I'm onto professional golf, so while it was cool, that was my amateur career. I'm just trying to stay focused (on the future)."