Colorado Golf Hall of Famer Robert Kirchner, founder of Colorado Open and general chairman of 1978 U.S. Open at Cherry Hills, passes away at age 98
By Gary Baines – 11/25/2019
Colorado Golf Hall of Famer Robert M. (Bob) Kirchner — who founded the Colorado Open championship and served as its tournament director for just over a decade, then was the general chairman for the 1978 U.S. Open at Cherry Hills Country Club — passed away in Colorado on Friday. He was 98 years old.
Kirchner was a very significant figure on the Colorado golf scene in the 1960s, '70s and '80s, and was inducted into the Colorado Golf Hall of Fame in 1982.
In 1963, Kirchner was the president-elect of the board of directors at Craig Hospital, and came up with the idea of the Colorado Open as a fundraiser for the rehabilitation hospital. The next year, the inaugural tournament was held at Hiwan Golf Club in Evergreen, which would be its home for 28 years. 
Kirchner was tournament director during the formative first 11 years and was a member at Hiwan at the time, serving as president of the club for a period. In fact, when Kirchner was club president in early 1970, Hiwan was being considered as host site for the 1971 Ryder Cup matches, which eventually were played at Old Warson Country Club in St. Louis.
Though the Colorado Open moved from Hiwan after the 1991 tournament — it's been held since at Inverness (1992-97), Saddle Rock (1998-2000), Sonnenalp (2001-02) and Green Valley Ranch (2004-present, with Saddleback serving as a round 2 course in 2007) — the event has now been conducted 55 times overall. Over the years, participants have included current World Golf Hall of Famers Sam Snead, Phil Mickelson, Hale Irwin, Billy Casper, Fred Couples and Mark O'Meara, along with Craig Stadler, Dave Hill, Steve Jones, Dave Stockton, Don January, Al Geiberger and many others.
The tournament has gone from no official purse in 1964 to $250,000 in recent years, with $100,000 going to the winner each summer since 2016.
To this day, the Colorado Open — now under title sponsor CoBank — honors Kirchner as it presents the Robert M. Kirchner Award to individuals who having "contributed greatly to amateur golf, professional golf, and/or tournament golf in the state of Colorado."
The honor was first given out in 1992 — to Kirchner himself. Its recipients since then have included a who's who of Colorado golf, including World Golf Hall of Famer Judy Bell; Jack Vickers, founder of The International on the PGA Tour and of Castle Pines Golf Club; Pat Hamill, the driving force behind the resurrection of the Colorado Open in 2004; CGA executive director Ed Mate; former Colorado PGA executive director Myron Craig; along with Les Fowler; Joan Birkland; Kent Moore; the CGA and CWGA; and many more.
"Colorado lost a golf icon in Mr. Kirchner," Kevin Laura, CEO of the CoBank Colorado Open Championships, said on Monday. "The courage he had and risks he took creating a state open golf tournament to support a charity as a means to promote and sell real estate at Hiwan was quite visionary.
"He got the Colorado club pros to support and play in it, and they contacted their tour pro friends and national amateurs to come and play as well. He was bigger than life in his heyday, and I'm proud that we honor his legacy by bestowing the Robert M. Kirchner Award annually to an individual or entity that has his kind of impact on golf in our great state."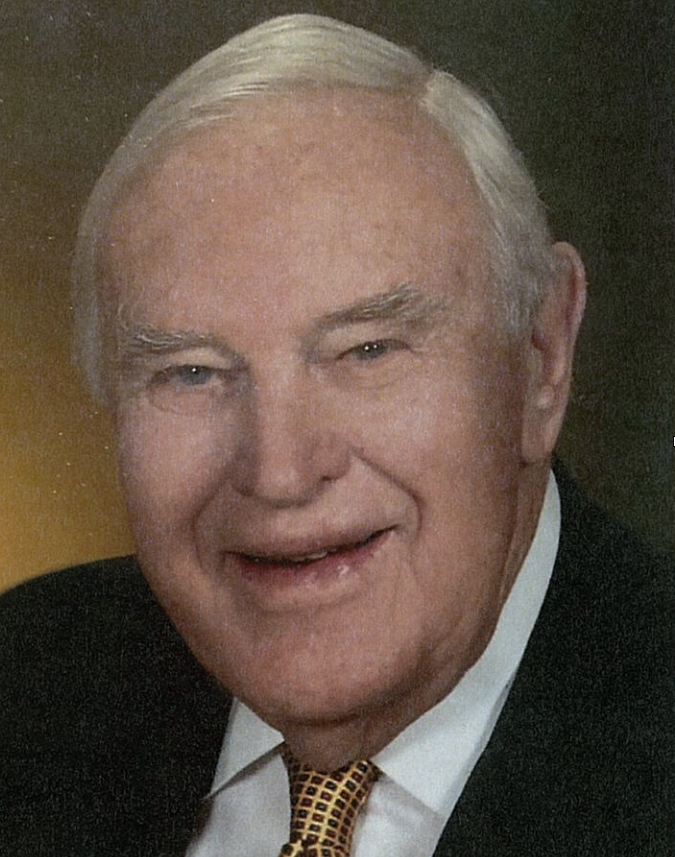 Kirchner also played a major role in the 1978 U.S. Open that Cherry Hills Country Club hosted as he served as general chairman of that event. In that role, the longtime Cherry Hills member oversaw an organization which included 32 committees, including the executive committee. 
"Reflecting on all that has been accomplished, Cherry Hills members and the citizens of Denver and Colorado should be pleased with what they have achieved," Kirchner wrote in the official program for the U.S. Open, one of just six men's open-age major championships to have been played in Colorado. "Some 50,000 volunteer hours have been contributed. When the last putt falls, an estimated $7.5 million in visitor revenues will have been realized. We thank those who went before us and helped build our tradition. We thank those who have made success possible this year. All have been instrumental in giving us another Time of Greatness."
Seven years later, Kirchner was the honorary chairman when the 1985 PGA Championship came to Cherry Hills. Kirchner also once served on the CGA board of directors and was named an honorary member of the Colorado PGA.
Twice in the first four years the award was presented — 1975 and '78 — Kirchner was named Golf Person of the Year by the Colorado Golf Hall of Fame.
During his younger days, Kirchner played basketball at the University of Colorado, most notably on the 1941-42 Buff team that made the field at the eight-team NCAA Tournament, advancing to the semifinals before falling to Stanford in the final four.
Kirchner went on to serve in the Navy after graduating from CU.