Defending champ Bryant fires 67, shares lead with Hagstrom at CGA Amateur
By Gary Baines – 7/30/2020
Davis Bryant of Green Valley Ranch Golf Club, who's attempting to become the first player to win two consecutive CGA Amateurs since Kane Webber in 2002 and '03, started strong in his title defense on Thursday at CommonGround Golf Course in Aurora.
Bryant, who has landed a spot in the field for his first U.S. Amateur next month in Bandon, Ore., shot a 3-under-par 67 to share the lead with Gavin Hagstrom of Fort Collins Country Club after the opening round of the CGA Am, a championship which dates back to the 1930s.
Bryant, a Colorado State University golfer, carded four birdies and one bogey at CommonGround, which is owned and operated by the CGA and is hosting the CGA Amateur for the third time in the last 10 years.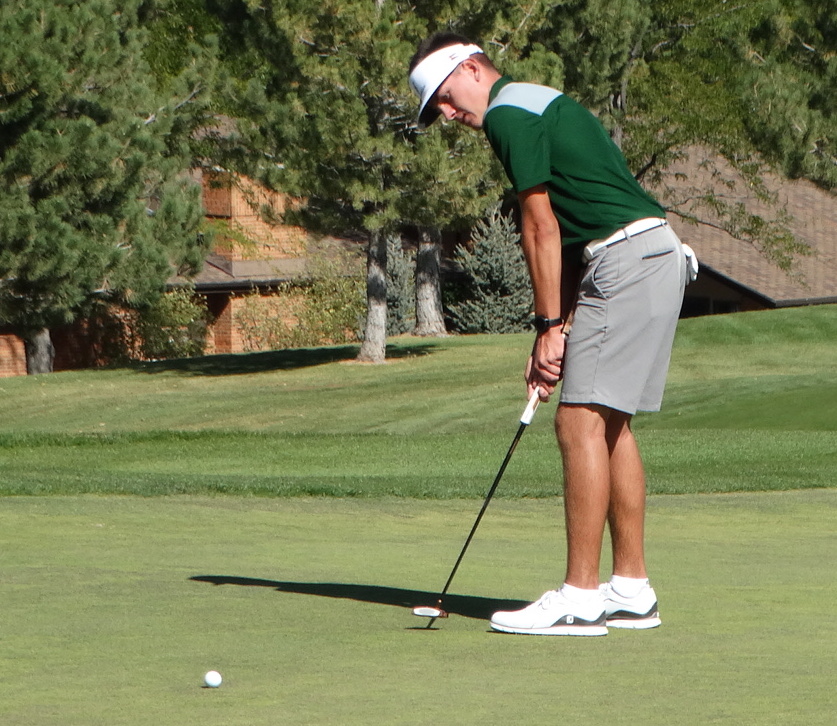 Hagstrom, an 18-year-old from Windsor, birdied the 18th hole on Thursday to match Bryant's 67. The recent Fossil Ridge High School graduate finished the day with six birdies and three bogeys.
Bryant and Hagstrom are one stroke ahead of two players. Jackson Solem of The Fox Hill Club, a University of Denver golfer, posted a 68 after a day that included just six pars. He made seven birdies and five bogeys. Also at 68 was Collin Engelhardt of The Club at Pradera, who recorded five birdies and three bogeys.
In all, seven players out of the 84- man field shot under par on day 1. Posting 69s in round 1 were Nick Nosewicz of CommonGround, who won the 2015 CGA Match Play at the course; two-time CGA Mid-Amateur champion Chris Thayer; and Nick Umholtz of Boomerang Golf Links.
Colin Prater of Cherokee Ridge Golf Course — who's trying to become the first person since Gary Longfellow in 1974 to win the CGA Amateur and the CGA Match Play and be low amateur in the Colorado Open in the same calendar year — opened with an even-par 70 on Thursday. Prater won the Match Play last month at Blackstone Country Club and landed low-am honors at the Colorado Open on Sunday. The 25-year-old posted four birdies, including three in a row, and four bogeys on Thursday.
The field will be cut to the low 40 players and ties after Friday's second round.
For all the scores from the CGA Amateur, CLICK HERE.