Quite an impressive lineup of major golf events coming to Colorado has taken shape; plenty of early-season highlights on state golf scene; former Montrose resident Brandon Bingaman headed to PGA Championship
By Gary Baines – 5/12/2022
It's been a big week in Colorado golf, with the long-anticipated announcement of the 2024 BMW Championship coming to Castle Pines Golf Club. That makes it a perfect time for the May edition of Monthly Musings regarding golf in the state.
It's always a big deal when Colorado hosts a PGA Tour event. After all, the 2024 BMW will mark just the 35th time it's ever happened, which includes the 21-year run by The International at Castle Pines. But in the bigger picture, the upcoming several years are shaping up very nicely for the state regarding big-time national/international golf events paying a visit.
For the record, now on the schedule — besides the prominent tournaments held in Colorado annually — are:
2022: The Trans Mississippi Amateur Championship, one of the top amateur events in the country, will be played at Denver Country Club July 5-9. Over the last decade, winners of the event include Collin Morikawa, Bryson DeChambeau, Will Zalatoris (twice) and Cameron Champ.
2023: After the 2020 U.S. Girls' Junior, scheduled for Eisenhower Golf Course, was nixed due to Covid-19 safety concerns, the 2023 event is set for the Air Force Academy July 17-22. This is the world's top junior tournament for females. Rose Zhang, now the top-ranked female amateur in the world, claimed the title last year.
2023: Cherry Hills Country Club will host the U.S. Amateur Aug. 14-20, with Colorado Golf Club serving as the second course for the stroke-play portion of the event. As far as amateur championships go in golf, it doesn't get any bigger than this. Since 2015, among the winners are Viktor Holland and DeChambeau.
2024: For just the second time since 2006, a PGA Tour event will be held in Colorado as the BMW Championship, the penultimate event of the FedExCup Playoffs, will be contested in August at Castle Pines Golf Club, which hosted The International from 1986 through 2006. The last three winners of the BMW are Justin Thomas (2019), Jon Rahm (2020) and Patrick Cantlay (2021).
2025: The Broadmoor Golf Club's East Course will be the site of its third U.S. Senior Open — the world's premier event in senior golf — since 2008. The last four champions of the event are Kenny Perry (2017), David Toms (2018), Steve Stricker (2019) and Jim Furyk (2021).
All in all, that's one of the better stretches of big-time tournament golf for Colorado in recent years, right alongside the run that included 2012 U.S. Amateur (Cherry Hills), 2013 Solheim Cup (Colorado Golf Club) and the 2014 BMW Championship (Cherry Hills).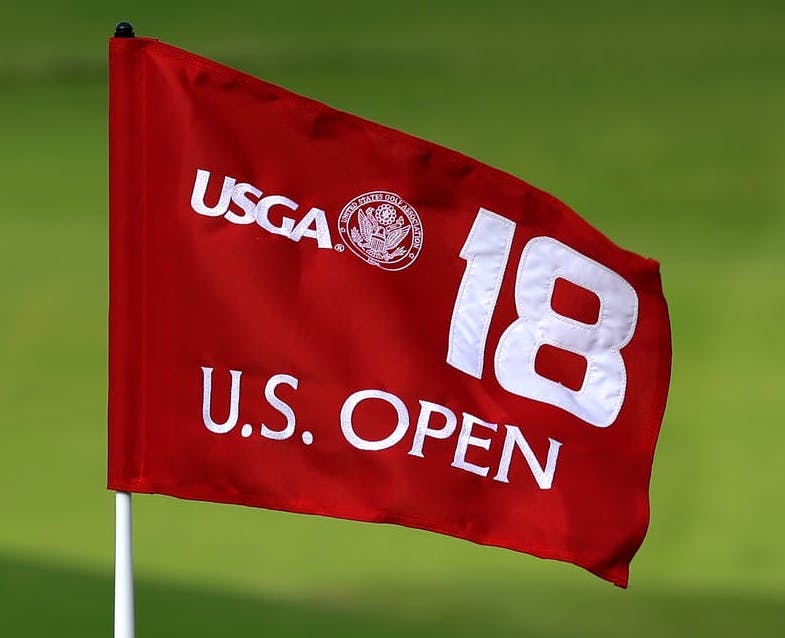 Quick Out of the Blocks: There's been quite a flurry of competitive golf activity early this season in Colorado. In just the first two weeks of May, Colorado has hosted a U.S. Women's Open qualifier, three local U.S. Open qualifiers, a CGA championship and an NCAA Division II super regional.
Here are some of the highlights:
— A year after advancing to the final stage of U.S. Open qualifying through a playoff in the local qualifier at Collindale Golf Course in Fort Collins, amateur Ryan Burke of Firestone did it all again — including the playoff part and at the same site. Also from the department of deja vu, Colorado State University golfer Gavin Hagstrom advanced from Collindale in both 2021 and '22. Jake Staiano of Englewood, the 2021 Rocky Mountain Open champion who has conditional status on the Korn Ferry Tour, and Riley Arp were two former CSU golfers who also made the grade at Collindale.
— Three current University of Denver golfers landed spots in U.S. Open final qualifying through their performances in locals in Colorado: Jackson Solem of Longmont, John Sand and Esteban Missura. And former Pioneer Chris Gilman advanced from a local qualifier in Palm Desert, Calif. Meanwhile, Ethan Adam from the Colorado School of Mines and former Colorado Christian golfer Chase Carlson also are moving on to final qualifying.
— Other Colorado residents who earned berths into U.S. Open final qualifying in the Centennial State were Jack Hughes of Aspen and the University of Colorado, who won the 2019 AJGA Hale Irwin Colorado Junior; Ben Lanting, a three-time winner of the Colorado Assistant PGA Professional Championship, fellow CPGA member Dan Sniffin, and Castle Rock junior golfer Luke Cushman.
And U.S. Open local qualifying is far from done; the last one will be held May 23. The 36-hole final qualifying tournaments will be conducted May 23 and June 6
— Meanwhile, in Tuesday's single-stage qualifying for the U.S. Women's Open, CU golfer Malak Bouraeda landed the lone available national championship berth at Walnut Creek Golf Preserve. It marked the third time in the last six years that a current CU golfer qualified in Colorado for the USWO as Bouraeda joins Robyn Choi (2017 and '18).
— Another major qualifier for a USGA open championship — in this case, the U.S. Senior Open — is set for Wednesday at CommonGround Golf Course in Aurora. The top two finishers out of a field of 83 will advance to the Senior Open, set for June 23-26 in Bethlehem, Pa.
Among those entered for the qualifier are three-time PGA Tour winner Gary Hallberg of Longmont; Harry Rudolph, winner of the last two Inspirato Colorado Senior Opens; recent CGA Senior Players of the Year Robert Polk, Steve Ivan and Scott Sullivan; and former PGA Tour Champions player Doug Rohrbaugh.
All told, the USGA accepted 3,001 entries for the U.S. Senior Open.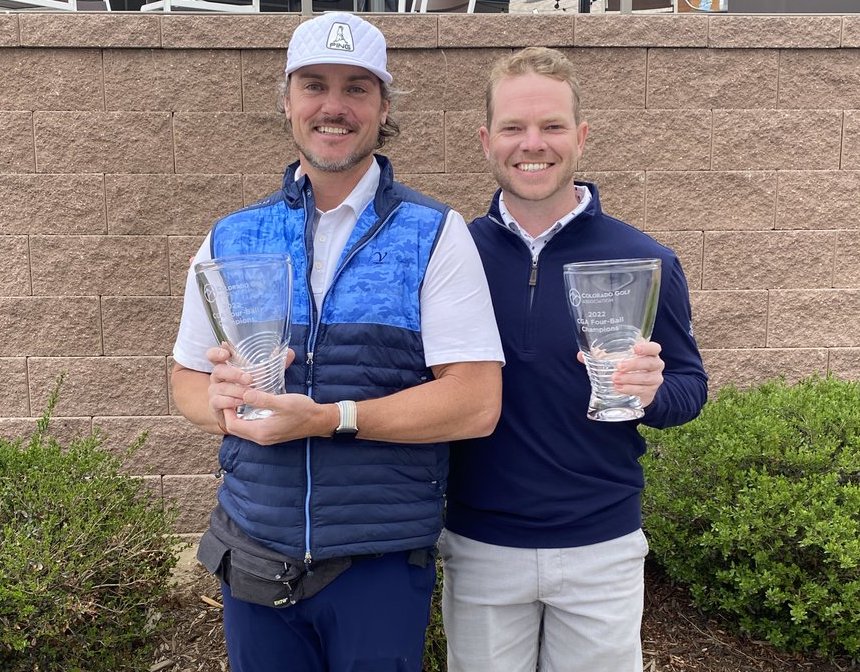 — In the first CGA championship of 2022, two past CGA Match Play champions, Nick Nosewicz and Cole Nygren, rallied from five behind on the final day by shooting a 10-under 62 and prevailing in a playoff at the Four-Ball at Thorncreek. It was Nosewicz's second Four-Ball title in four years as he prevailed in 2019 with Andrew Maier. Nygren has won two CGA titles in the last year as he captured the Match Play last June.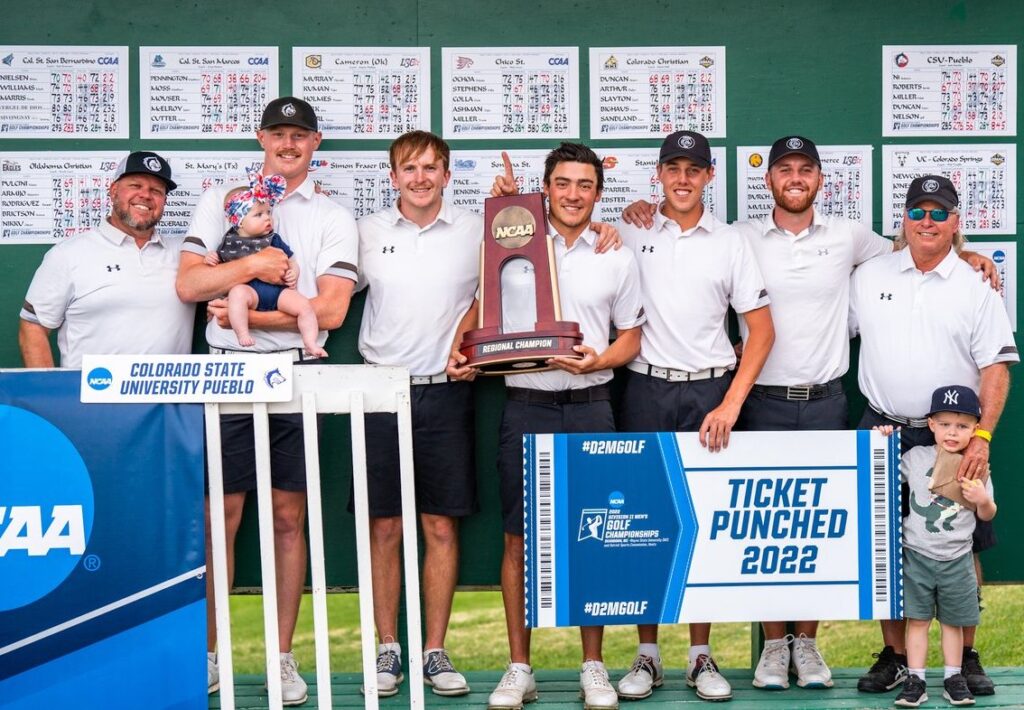 — It doesn't often happen that teams from Colorado qualify for the NCAA Division II national championships, but this year three programs made the grade: Colorado State University-Pueblo and Colorado Mesa on the men's side, and Colorado Christian on the women's. The CCU women are competing in the finals this week in Georgia after qualifying for the first time.
And the CSU-Pueblo and Colorado Mesa men were two of the four teams that advanced over the weekend from the DII South Central/West Regional held at Pueblo Country Club. It will be the fourth trip to nationals for CSU-Pueblo and the first for CMU. CSU-Pueblo's team victory at regionals was its first ever. The men's DII finals are set for May 16-20 at TPC Michigan in Detroit.
Meanwhile, out of state, it should be noted that CSU's Connor Jones, a resident of Westminster, won the Mountain West Conference individual title, joining current PGA Tour player Martin Laird (2002) and Ryan Peterson (2010) as Rams to have achieved the feat in the 21st century.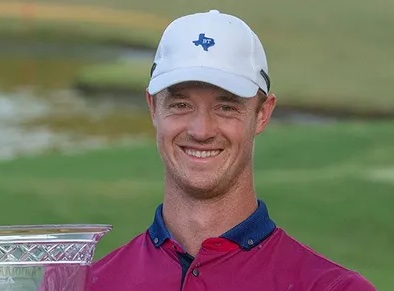 Brandon Bingaman Likely Lone Local in PGA Championship Field: It's always a prominent storyline at the PGA Championship: the 20 club pros who qualified for the major through their performance at the national PGA Professional Championship. In the case of the 2022 PGA Championship at Southern Hills in Tulsa May 19-22, a dozen of those 20 will be competing in the event for the first time.
As reported on April 20, former Coloradan Brandon Bingaman will be one of those 12. In fact, as of the update released on Monday, Bingaman was the only player with strong Colorado ties in the field, though there's a small chance another local could earn a spot with a stellar performance this weekend on tour.
Bingaman, a 31-year-old who now lives in Dallas, is a former Montrose resident who played his college golf at Colorado Mesa in Grand Junction. Among his more memorable moments competing in Colorado was shooting a 60 at Tiara Rado of the final round of the 2018 Rocky Mountain Open before falling to Justin Keiley in a playoff.
This spring, Bingaman shot a 5-under-par 66 in the final day of the PGA Professional Championship to move up 50 spots on the scoreboard and earn his berth into the PGA Championship. He tied for 11th place in the 312-person field, posting scores of 65-73-78-66 for a 1-under-par 282 total.
Meanwhile, a couple of Colorado PGA club professionals will compete later this month in a PGA Tour Champions major, the Senior PGA Championship in Benton Harbor, Mich., May 26-29. Micah Rudosky of Cortez and Doug Rohrbaugh of Carbondale will be in the field after finishing in the top 35 at the national Senior PGA Professional Championship last October.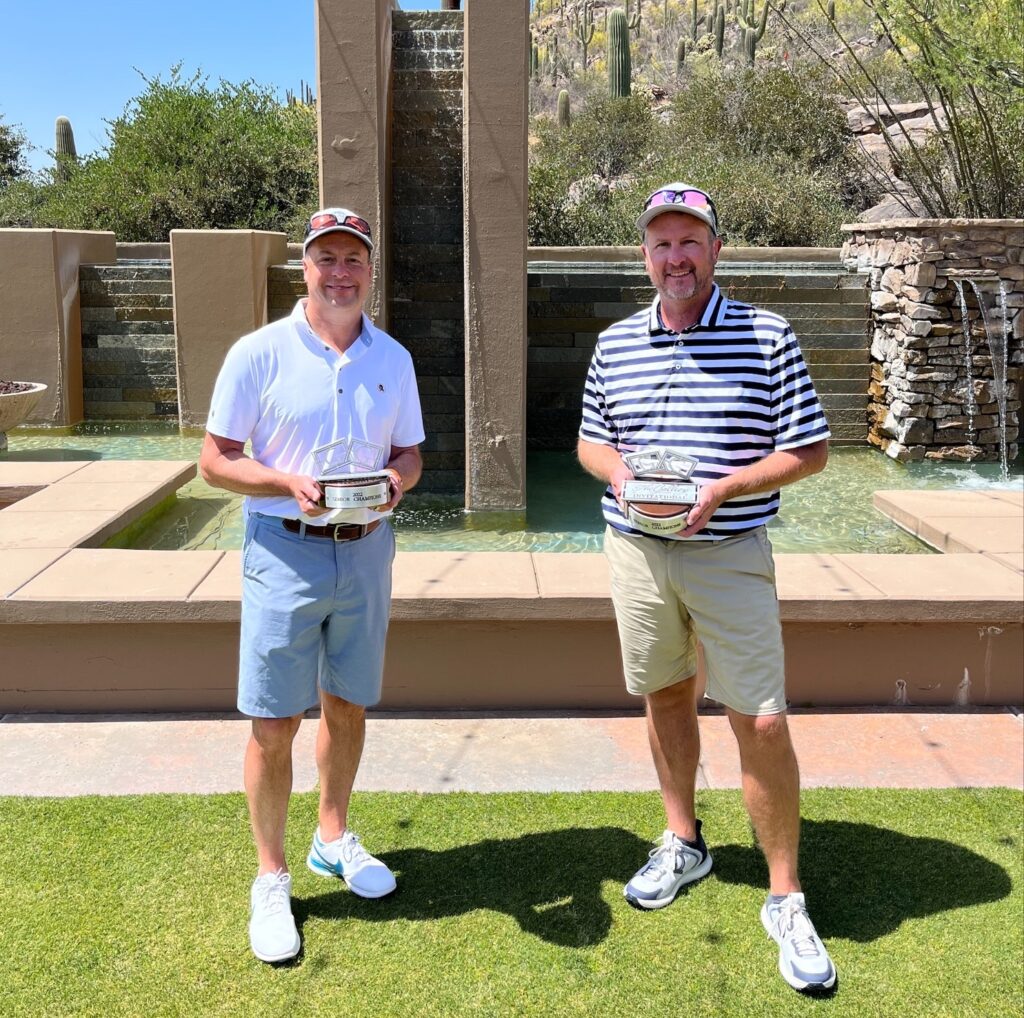 Lindstrom, Bradsby Team Up for Victory: Typically around this time of year, Lakewood Country Club members Jon Lindstrom and Richard Bradsby are in contention at the CGA Four-Ball. They teamed up to win titles there in 2017 and '18. This year, they didn't compete in the Four-Ball, but they did pair up for a championship. This spring, they captured the senior title at The Gallery Invitational in Marana, Ariz. They went 64-66 for a 14-under-par total and a two-stroke victory while competing in an 18-team field.

Coloradans Galore at U.S. Four-Ball: Starting this weekend, eight Coloradans are scheduled to compete in the U.S. Amateur Four-Ball in Birmingham, Ala.: Chris Thayer/Bryan Rusin, Charlie Soule/Charlie Sahlman, Stephen Reed/Michael Urbatchka, and Ryan Burke/Tyler Bishop.
Only nine states have higher representation in the Four-Ball than does Colorado: Texas (23), California (22), Illinois (12), Florida (11), Massachusetts (11), North Carolina (10), Maryland (9), Pennsylvania (9) and South Carolina (9).

Fum McGraw Honor Goes to Coloradan for 2nd Straight Year: Thurman "Fum" McGraw is a very familiar name in the Colorado State University athletic department. He was a three-sport athlete at CSU (football, wrestling and track), and later was a coach and athletic director there. For the last 20 years, an award has been given in McGraw's name, to a CSU student-athlete "who best exemplifies academic and athletic excellence, character, leadership, service and Ram pride."
The last two years, that student-athlete has been a Colorado resident and a CSU golfer. AJ Ott shared the honor in 2021 with softball player Haley Donaldson, and this year the award went to another former CGA Player of the Year, Davis Bryant, along with volleyball player Jacqi Van Liefde. Bryant won the CGA Amateur in 2019 and captured his first individual college title at the 2021 Paintbrush Invitational at Colorado Golf Club.

Look Ahead to Lucrative Colorado Women's Open: The Inspirato Colorado Women's Open, complete with a new title sponsor and a significantly increased purse (now $250,000) and first prize ($100,000) will be contested June 1-3 at Green Valley Ranch Golf Club in northeast Denver.
Numerous LPGA players — if they don't qualify for that week's U.S. Women's Open — are expected to play in the event. For instance, among the CWO entrants as of this week were LPGA members Savannah Vilaubi (the defending CWO champ), Jenny Coleman (a CU alum), Lauren Coughlin and Gerina (Piller) Mendoza. Also signed up are Colorado Golf Hall of Famer and former LPGA regular Jill McGill; Haley Moore, another former LPGA member; and two-time Colorado Women's Open champion Becca Huffer of Monument.

Notable: From the double-take department, on April 28 an email arrived from the USGA announcing in a headline that "Broadmoor Golf Club to Host 2024 U.S. Senior Women's Amateur". Considering that The Broadmoor in Colorado Springs has been the site of eight USGA championships — with another upcoming at the 2025 U.S. Senior Open — it looked like yet another was on the way. It took a little closer look — at the sub-headline and the story itself — to see it was another Broadmoor Golf Club doing host duties this time. The one in Seattle will host its fifth USGA championship. … For the second straight year, the girls state high school golf tournaments will conclude in June. This year's events are set for the Olde Course in Loveland (5A), Tiara Rado in Grand Junction (4A) and the Broadlands in Broomfield (3A) May 31-June 1. … The University of Colorado's Folsom Field is one of several sports stadiums around the country that this spring/summer will host a "Topgolf Live" experience. In the case of Folsom, people can tee it up June 29 through July 2 — a la Topgolf, hitting microchipped golf balls at on-field targets placed 60 to 140 yards away. Every shot is scored nearly instantly based on accuracy. Tickets, reserved in one-hour increments, are on sale at topgolflive.com. Other stadiums taking part in Topgolf Live this spring and summer include those of Auburn University, the University of Arkansas, Penn State and the Cleveland Browns. … Colorado Golf Hall of Famer Brandt Jobe earlier this month posted his best PGA Tour Champions finish since 2019 as he placed second at the Insperity Invitational. Jobe now has three runner-up showings to go along with two wins on PGA TOUR Champions.