Final numbers in for golf rounds in Colorado in 2021; Coloradan Joe Assell earns national PGA of America award; Colorado course honors; David Duval's senior golf plans
By Gary Baines – 1/31/2022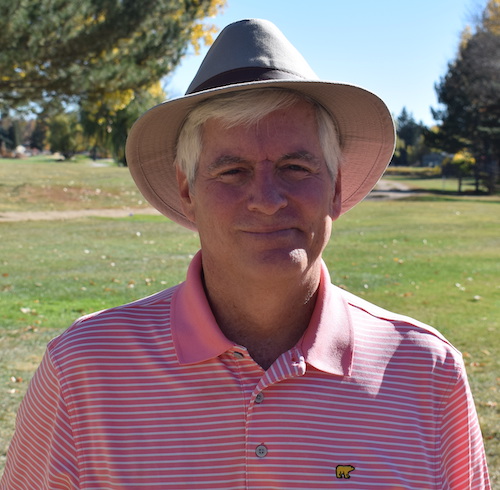 Welcome to the first installment of Monthly Musings where we'll focus on notable and newsworthy happenings in Colorado golf.
We have a full docket as the calendar flips to February, so let's get right to it.

— 2021 Was Another Stellar Year for Golf: Last week, Golf Datatech released its rounds-played report for the entirety of 2021, and the golf industry did a nice job retaining the gain after the big surge golf experienced during the first year of Covid-19 in the U.S. (2020).
With a huge uptick in December — when there were 139 percent more rounds played compared to 2020 — rounds in the Centennial State finished down 2.1 percent overall in 2021.
With 2020 seeing rounds played in Colorado up 19.9 percent, that translates into the numbers in the state for 2021 being up 17.4 percent compared to 2019. That reinforces golf's status as one of the top performers among activities/sports during the pandemic.
Meanwhile, nationwide, rounds played were up 5.5 percent in 2021 compared to 2020, according to Golf Datatech.
All this confirms what the National Golf Foundation noted in its recent Graffis Report.
The NGF said that about 529 million rounds were played in the U.S. in 2021, the most ever for a calendar year. The foundation said there's 25.1 million traditional golfers in America, the highest total since 2012, to go along with 12.4 million off-course-only golfers (i.e. those who might only participate in a place like Topgolf).
A total of 3.2 million Americans played golf on a course for the first time in 2021, a record total.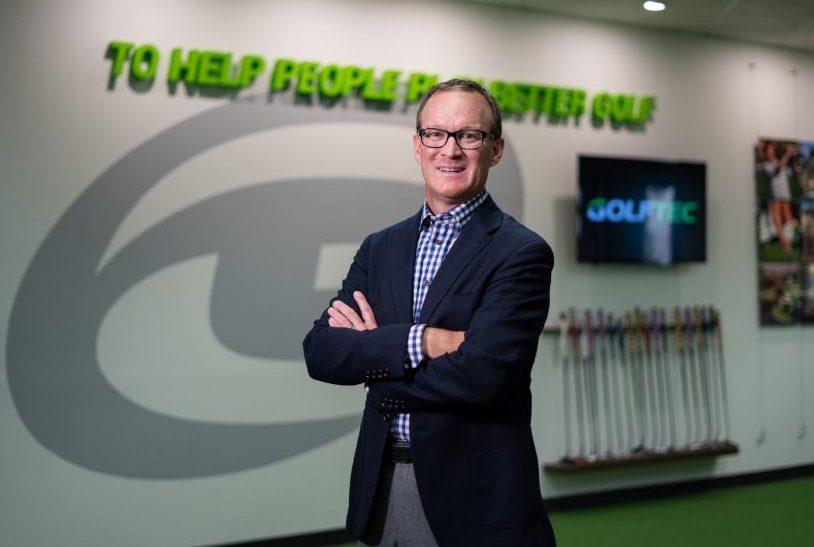 — Another Major Honor for Coloradan Joe Assell: The PGA of America announced its annual national award winners last week, and the list included one Coloradan.
Joe Assell, CEO and co-founder of Engelwood-based GOLFTEC, was named the PGA's Golf Executive of the Year for 2021.
The honor recognizes "outstanding services in an executive management position, as well as leadership, vision, courage, moral character and a substantial record of service to the Association and the game."
Since 1995, ever-growing GOLTEC has been a business focused on instructing, training systems and club fitting.
"We grew incredibly as golf boomed in general" in 2021, Assell, the 2015 Colorado PGA Golf Professional of the Year, told The First Call in a recent interview. "We rode that wave. We built 12 new GOLFTECs and bought back 16 of our franchises to be corporately owned. We hired 220 golf pros. We gave 1.7 million golf lessons. Our business rewrote every possible record we could have measured in 27 years."
The PGA of America honor comes on the heels of Assell being placed No. 24 on Golf Inc.'s ranking of "The Most Powerful People in Golf" in the fall. Assell serves on the NGF board of directors, the national PGA of America employment committee and the Colorado PGA's finance committee.
GOLFTEC now includes more than 220 training centers worldwide, with almost 1,000 employees, including more than 600 PGA members and apprentices. The organization served more than 175,000 customers in 2021 and has given more than 12 million lessons all time. Assell said he anticipates GOLFTEC will open a new store an average of other other week in 2022.
That's a far cry from 20 years ago, when GOLFTEC was teetering on the brink of failure.
"During the dot-com crash in 2000 or 2001 we were weeks from being done and not making it," Assll told The First Call. "Our power was getting shut off because we couldn't pay our electric bills. Coaches were calling us from around the country. We had some very trying days, and thank God we're past those days.
GOLFTEC has created a community outreach program named GOLFTEC Cares, which contributes more than $2 million annually to golf-related initiatives such as PGA HOPE, the Notah Begay III Jr. National Championship and Black Girls Golf.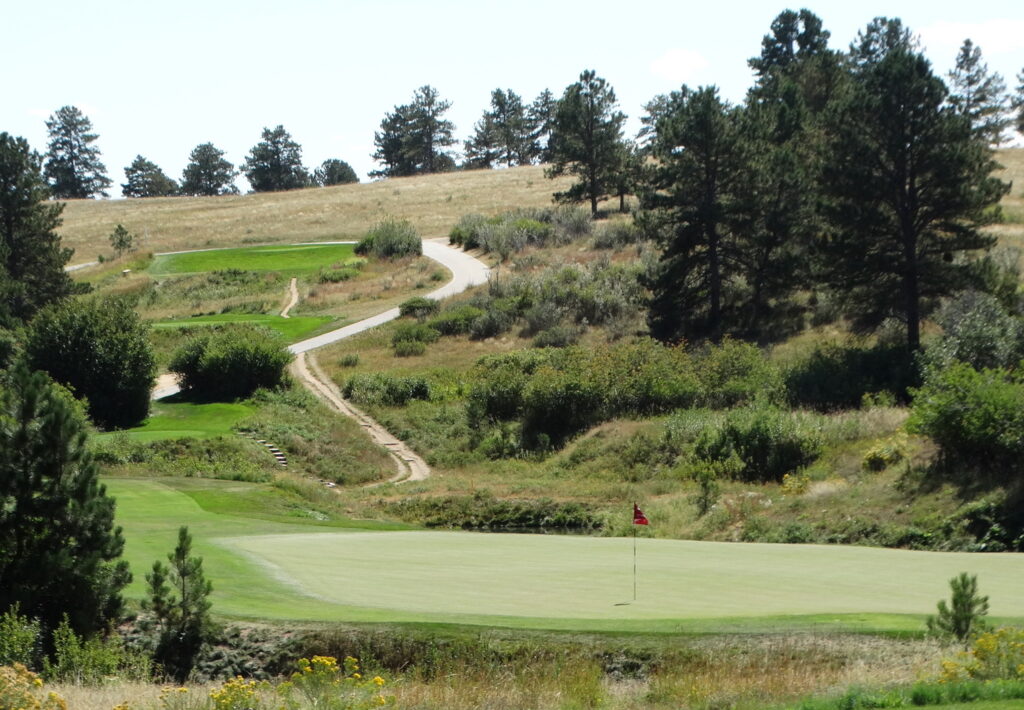 Colorado Golf Club in Parker.


— National Kudos for Colorado Courses: When Golfweek published its ranking of the top 200 residential courses in the U.S. earlier this year, two Colorado layouts made the top 12 and four appeared in the top 65. Colorado Golf Club in Parker, site of the 2013 Solheim Cup, checked in at No. 5, while former International host Castle Pines Golf Club was placed No. 12.
Here are all the Colorado courses that made it into the top 200, plus the No. 1 pick overall, along with selections from the Centennial State for the top 200 resort courses in the country and the best courses opened since 1992 in the U.S. That last list includes Ballyneal coming in at No. 4 among the "Best 30 Under 30" years old.

Golfweek's Top 200 Residential Golf Courses in the U.S.
1. Wade Hampton Club in Cashiers, N.C.
Colorado Courses
5. Colorado Golf Club in Parker
12. Colorado Pines Golf Club in Castle Rock
64. Frost Creek in Eagle
64. Glacier Club's Mountain Course in Durango
89. Redlands Mesa in Grand Junciton
122. Ravenna in Littleton
137. Cherry Creek Country Club in Denver
For the complete list, CLICK HERE.


(Updated Feb. 1) Golfweek's Top Courses Opened Since 1992 in the U.S.
1. Sand Hills in Mullen, Neb.
Colorado Courses
4. Ballyneal in Holyoke
24. Colorado Golf Club in Parker
For the complete list, CLICK HERE.


Golfweek's Top 200 Resort Golf Courses in the U.S. 
1. Pebble Beach Golf Links in Pebble Beach, Calif.
Colorado Courses
56. Red Sky Golf Club's Fazio Course in Wolcott
77. The Broadmoor Golf Club's East Course in Colorado Springs
109. Red Sky Golf Club's Norman Course in Wolcott
171. The Broadmoor Golf Club's West Course in Colorado Springs
For the complete list, CLICK HERE.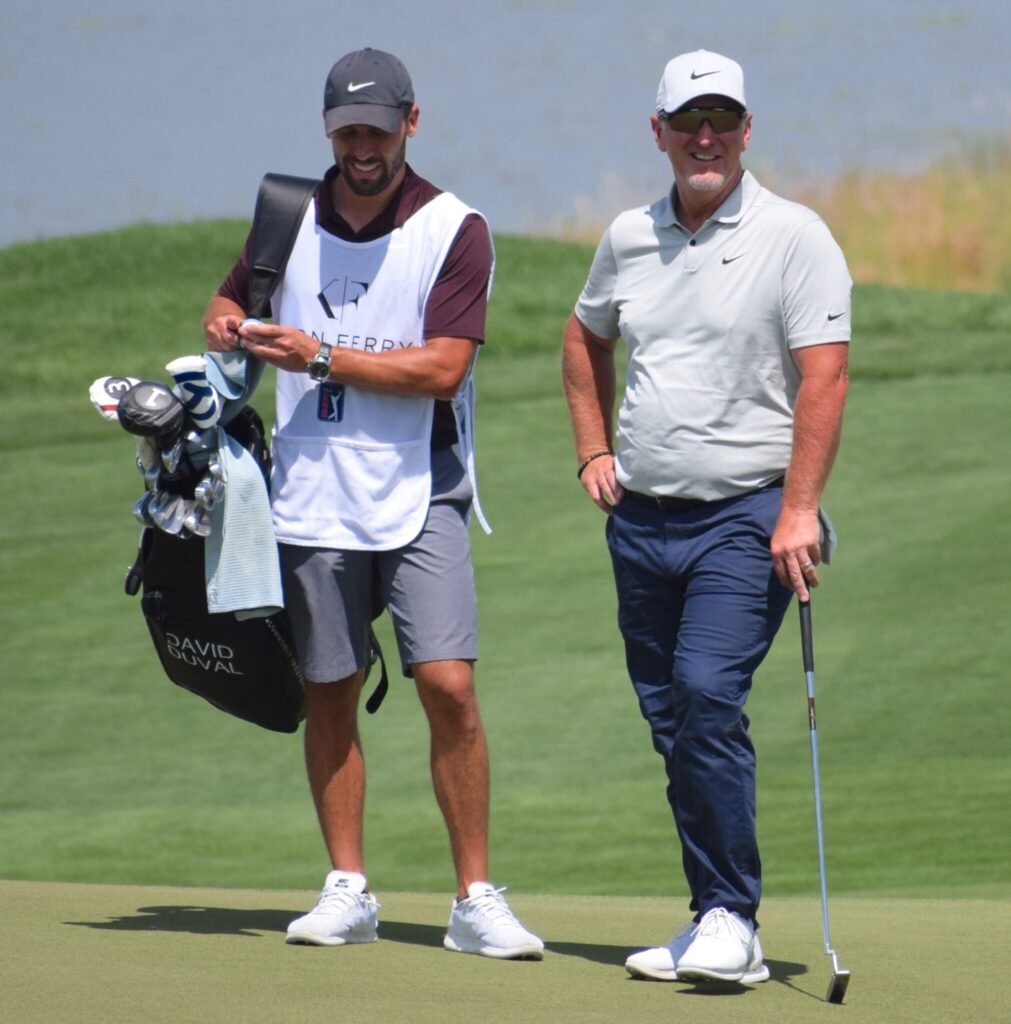 — David Duval Plans Busy Rookie Season as Senior Golfer: Colorado resident David Duval made his PGA Tour Champions debut earlier this year in Hawaii after turning 50 in early November. The former world No. 1, who posted all 13 of his PGA Tour victories while in his 20s, finished 34th out of a 42-player field at the Mitsubishi Electric Championship at Hualalai.
Duval went 74-70-72 for an even-par total of 216 in Hawaii, ending up 17 strokes behind winner Miguel Angel Jimenez.
"Greatly enjoyed my time at Hualalai last week," Duval said on Twitter on Thursday. "Felt good getting some competitive reps in. I am also excited to announce I have joined the Callaway family and look forward to the rest of the year!"
On the eve of his debut, Duval sounded confident about his prospects in competing against golf's 50-and-over set.
"I expect to succeed," he told PGATour.com. "My health is great. I have nothing bothering me, no nagging injuries, which is nice. My golf game is good, very good. I'm hitting the ball well, I'm playing well, I'm swinging well.
"I just have to dive back into the competitive arena and get my feet under me. That's the only thing that's missing."
Duval indicated he hopes to compete in roughly 20 PGA Tour Champions events in 2022, including the next three events — the Chubb Classic Feb. 18-20 in Naples, Fla., Cologuard Classic Feb. 25-27 in Tucson, Ariz., and the Hoag Classic March 4-6 in Newport Beach, Calif.
Prior to the Mitsubishi Electric Championship, Duval's last official PGA Tour-affiliated start was last July at the Korn Ferry Tour's TPC Colorado Championship at Heron Lakes, where he went 76-74 and missed the cut in Berthoud.

— Local College Programs Gear Up Again: The "spring" golf season began a week ago for the University of Denver women's team, but for most of the other eight NCAA Division I programs based in Colorado, it cranks into action this month. After the Pioneer women placed fifth out of seven teams in a strong field in the Rapsodo Match in the Desert, here are the remainder of the spring openers for local teams:
CSU Women: Feb. 7-9, FAU Paradise Invitational, Boca Raton, Fla.
CU Men: Feb. 11-12, Wyoming World Match Play Championship, Palm Desert, Calif.
DU Men: Feb. 11-12, Wyoming World Match Play Championship, Palm Desert, Calif.
Air Force Men: Feb. 11-12, Wyoming World Match Play Championship, Palm Desert, Calif.
CU Women: Feb. 14-15, Lamkin Invitational, Rancho Santa Fe, Calif.
UNC Men: Feb. 17-19, John Burns Invitational, Lihue, Hawaii
CSU Men: Feb. 21-23, The Prestige, La Quinta, Calif.
UNC Women: March 10-12, Pizza Hut Lady Thunderbird Invitational, St. George, Utah.

— New Era for Golf Expo: And lastly, for those so inclined, don't forget the newly renamed Colorado Golf Expo, set for Feb. 25-27 at the Colorado Convention Center, Hall F. Its predecessor, the Denver Golf Expo, was a fixture at the Denver Mart for most of the 21st century, with the last in-person show there taking place in 2020. A virtual show, the Denver Golf CyberExpo, was held last year.
For information about the Colorado Golf Expo, CLICK HERE.