Bryant siblings, Webster, Lehigh notch top-10s in Arizona; Severin runner-up in team tourney; former CCU golfer Carlson and partner win against stacked field
By Gary Baines – 12/31/2020
The time around the holidays has been a busy one, tournament-wise, for many of Colorado's top amateurs, along with some local pros. And a handful of them posted strong finishes in the events, including a brother and a sister in separate competitions.
Here are some of the highlights:
— Davis Bryant of Aurora, the 2019 CGA Les Fowler Player of the Year, tied for ninth place out of a strong field of 84 on Thursday at the Patriot All-America Invitational in Litchfield Park, Ariz.
The Colorado State University golfer shot 68-68 the final two rounds — after opening with a 72 — to end up at 2-under-par 208 at Wigwam Golf Club. That left him six strokes behind champion Graysen Huff of Auburn.
For the tournament, Bryant carded nine birdies, five bogeys and a double bogey over 54 holes.
For all the scores from the Patriot All-America, CLICK HERE.
— Three Coloradans placed in the top 10 in the Christmas Cactus Collegiate Challenge that concluded on Wednesday in Mesa, Ariz.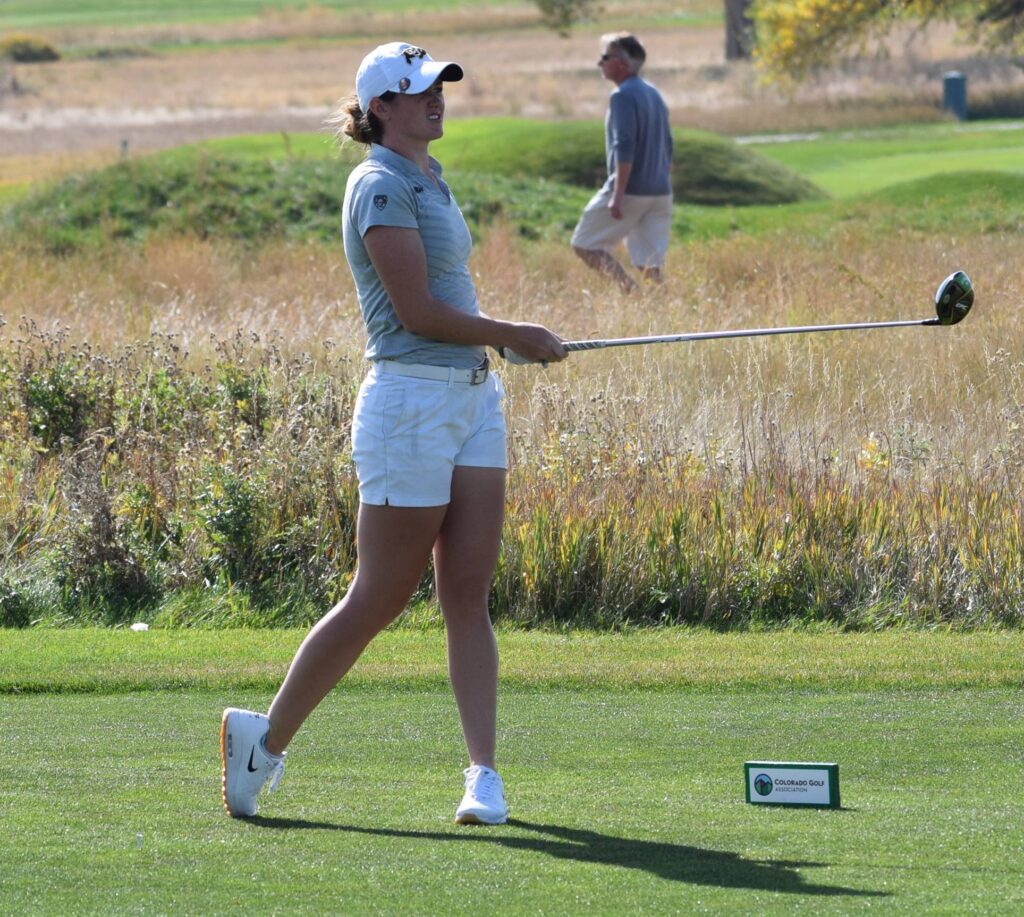 In the event limited to college golfers and high school juniors and seniors, Kelsey Webster of Boulder (University of Colorado) finished sixth out of 47 players, Lauren Lehigh of Loveland (University of New Mexico) was seventh, and Emma Bryant of Aurora (Davis' younger sister and a future University of Denver golfer) tied for ninth.
Webster posted scores of 74-74-79 for an 11-over-par 227 total, which left her nine strokes behind champion Isabel Sy of San Gabriel, Calif. Lehigh, a former Junior Golf Alliance of Colorado Girls Player of the Year, went 74-77-77—228. And Bryant, winner of two JGAC majors, shot 74-78-79–231.
For all the scores from Mesa, CLICK HERE.
— Tyler Severin of Johnstown paired with University of Wyoming teammate Bryce Waters and tied for second place out of 15 teams on Wednesday at the Saguaro Team Championship in Maricopa, Ariz. Severin and Waters recorded scores of 66-69 for a 9-under-par 135 total in the better-ball event, which left them four strokes behind winners Anawin Pikulthong and Johnny Walker of Chandler, Ariz.
For the entire scoreboard from the Saguaro Team event, CLICK HERE.
— Former Colorado Christian University golfer Chase Carlson teamed with Derek Bayley to win the Outlaw Tour's Pard'ner Shootout No. 2 in Glendale, Ariz., on Dec. 21. The two finished at 17 under par for the round and earned a combined $2,000. In the event that featured several PGA Tour players, Nick Mason of Castle Rock and one-time PGA Tour winner Nate Lashley tied for third place out of the 34-team field at 15 under par. Gary Hallberg of Niwot and Alex Cejka tied for 10th place at 13 under.
For all the scores, CLICK HERE.