Coloradans Seiple, Westmoreland exempt for first part of PGA Tour Canada season after top-10 finishes at Q-school
By Gary Baines – 2/21/2020
So far in 2020, Josh Seiple seems to have found the key to Q-school.
Last month, the Castle Rock resident tied for sixth place in a PGA Tour Latinoamerica qualifying tournament in Mazatlan, earning an exemption for the first half of the season.
Then on Friday, he found similar success in Q-school on another PGA Tour-affiliated circuit. The 24-year-old tied for fourth out of a field of 86 at a PGA Tour Canada qualifying site in San Antonio. That showing landed him fully-exempt status for the first six tournaments of the Canadian season, which begins on May 28.
Seiple and Kyle Westmoreland of Broomfield, a former Air Force Academy golfer, earned the same status by finishing in the second-10th range in Texas. Meanwhile, the medalist, Blake Elliott, will be exempt for the entire 2020 season in Canada.
Seiple posted rounds of 69-73-72-73 for a 1-under-par 287 total. He made a run at the top spot — Elliott ended up finishing three strokes better — by making birdies on the 16th and 17th hole on Friday, but he posted a double bogey on 18.
For the week, Seiple recorded 18 birdies, 15 bogeys and one double bogey.
Seiple, a former University of Mississippi golfer, played three events on PGA Tour Latinoamerica in 2019.
Westmoreland, meanwhile, went 69-72-77-70 in Texas to finish at even-par 288, tied for sixth place. He made four birdies and two bogeys in Friday's final round.
Westmoreland has competed twice on the PGA Tour this season and five times on the Korn Ferry Tour for his career.
Six more PGA Tour Canada Q-school tournaments are scheduled over the next 2 1/2 months.
Here are the results from the Q-school tournament in San Antonio this week:
EARNED EXEMPT STATUS FOR FIRST 6 TOURNEYS OF 2020
4. Josh Seiple of Castle Rock 69-73-72-73—287
6. Kyle Westmoreland of Broomfield 69-72-77-70–288
FAILED TO QUALIFY
32. Zahkai Brown of Golden 71-76-78-74—299
45. Ben Lanting of Littleton 75-78-79-71–303
Ryan Schmitz of Littleton 73-71-85-WD
— Elsewhere in local professional golf: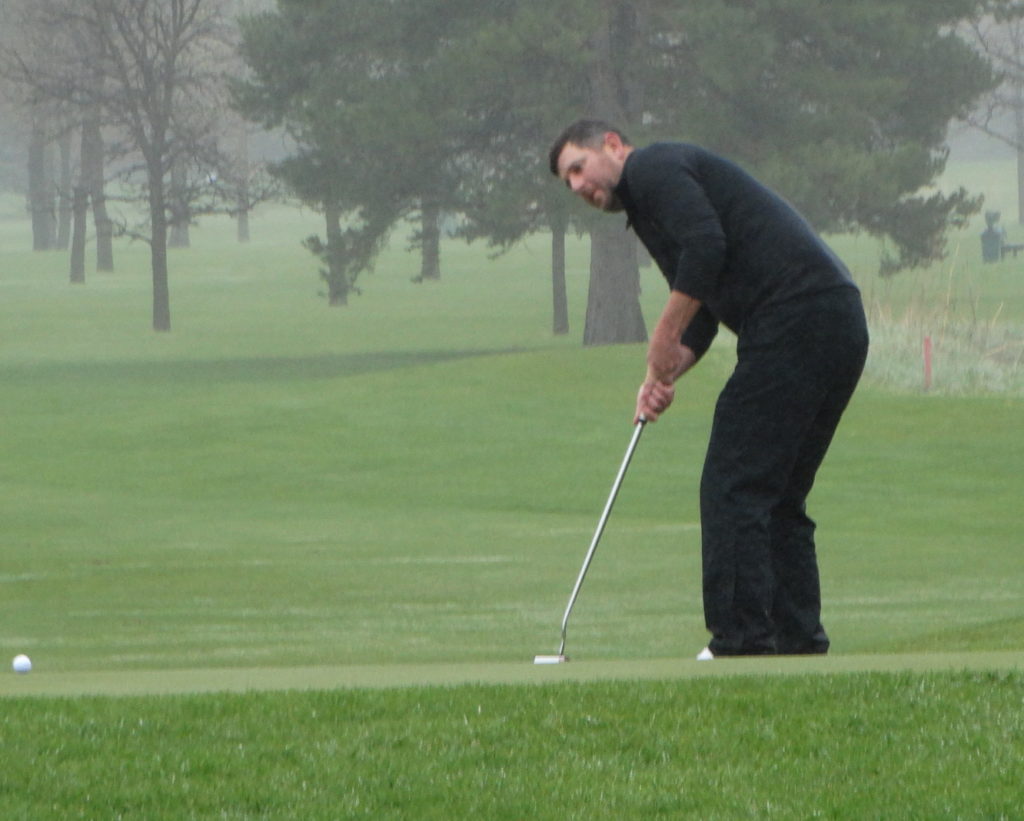 Nick Mason of Parker went 4-1 in his matches but lost in the semifinals of the Outlaw Tour's Match Play Championship that concluded on Friday in Phoenix.
Mason, a 2014 U.S. Open qualifier who has won three Hawaii State Opens, tied for third in the 59-man field.
Among the players Mason defeated in Phoenix was former Coloradan Eric Hallberg, who fell 1 up to Mason in the quarterfinals. Mason then went all 18 holes again in Friday's semis, losing to Tyler Weworski of Scottsdale, Ariz., 2 up.
Another player who competed in the Match Play Championship, former University of Colorado golfer Yannik Paul, also posted a recent top-five finish in mini-tour action.
Last week at a SwingThought Tour event in the San Diego area, Paul tied for fourth place in a 51-player field. He carded scores of 69-67 for an 8-under-par 136 total, finishing four strokes behind champion Aaron Whalen and earning $2,780.
This week in Phoenix, Paul was ousted in the round of 32.
For the Outlaw Match Play tree, CLICK HERE.