Morrison mayor Sean Forey wins his second straight CGA super-senior 'major', rallying to earn SS Match Play title
By Gary Baines – 05/24/2019
You can't beat city hall.
Or, in a variation on that theme, you couldn't defeat Morrison mayor Sean Forey in the CGA Super-Senior Match Play Championship this week at Willis Case Golf Course in Denver.
That was certainly the case for Forey's five opponents in this tournament for players at least 63 years of age. Forey, who has been the volunteer mayor of Morrison for more than five years, completed that 5-0 run with a 2-and-1 victory over Lonnie Miller or Tiara Rado Golf Course in Friday's title match.
Forey, a longtime member at The Club at Rolling Hills, rallied after being 1-down at the turn, winning hole 12 with a par and 13 and 14 with birdies to take a lead he wouldn't relinquish.
The victory means that the 66-year-old currently holds both CGA super-senior "major" titles, having won the Super-Senior Stroke Play in August at Perry Park Country Club.
"It's just a lot of fun," he said of his run of success. "There's a lot of great players out here. We've kind of battled through the years.  It's nice to come out on top because I've come in second a lot of times.     
"To get these trophies is hard to do. They don't hand out very many of them every year. It's great the Colorado Golf Association does this for the super-seniors so we can continue to compete."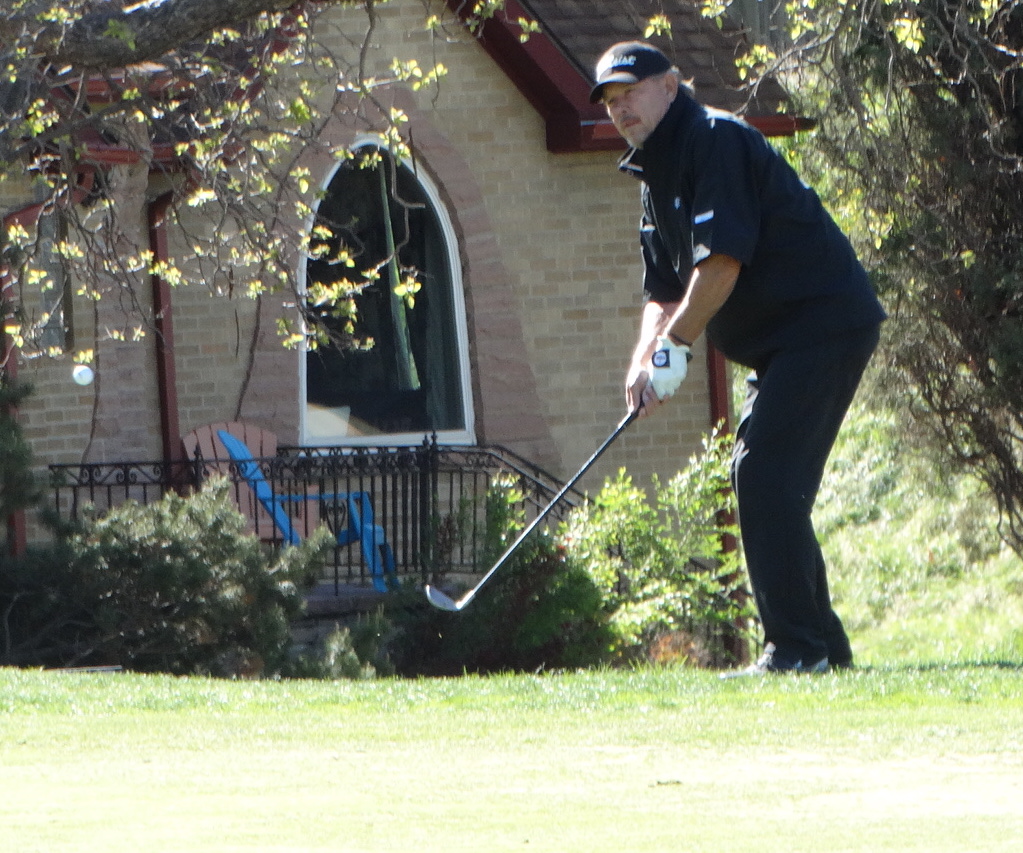 Ironically, it was a shanked 4-iron from the fairway on the par-5 12th hole that kicked Forey into high gear. He'd salvaged a halve with a bogey on 10 after taking three to hit the green on the par-3. Then he halved 11 with a par by making a 10-foot putt.
But after his shanked second shot on 12, Forey put his third on the right half of the green, 50 feet from the cup and with a huge swale separating his ball from the hole. He made the big-breaking putt looking easy, almost stopping the ball on the ridge before it came down the fall line to 3 feet from the flag, where he made a par.
And with Miller missing the green from the rough with a gap wedge and making bogey, it squared the match.
On No. 13, Miller again missed the green short and carded a bogey as he conceded a 10-foot birdie to Forey. And on 14, Miller couldn't convert a 7-foot birdie attempt and Forey drained a 4-footer to go 2 up.
"I was nervous until I got mad, then I got better," Forey said. "I shanked that ball on 12 … I play better when I'm aggressive."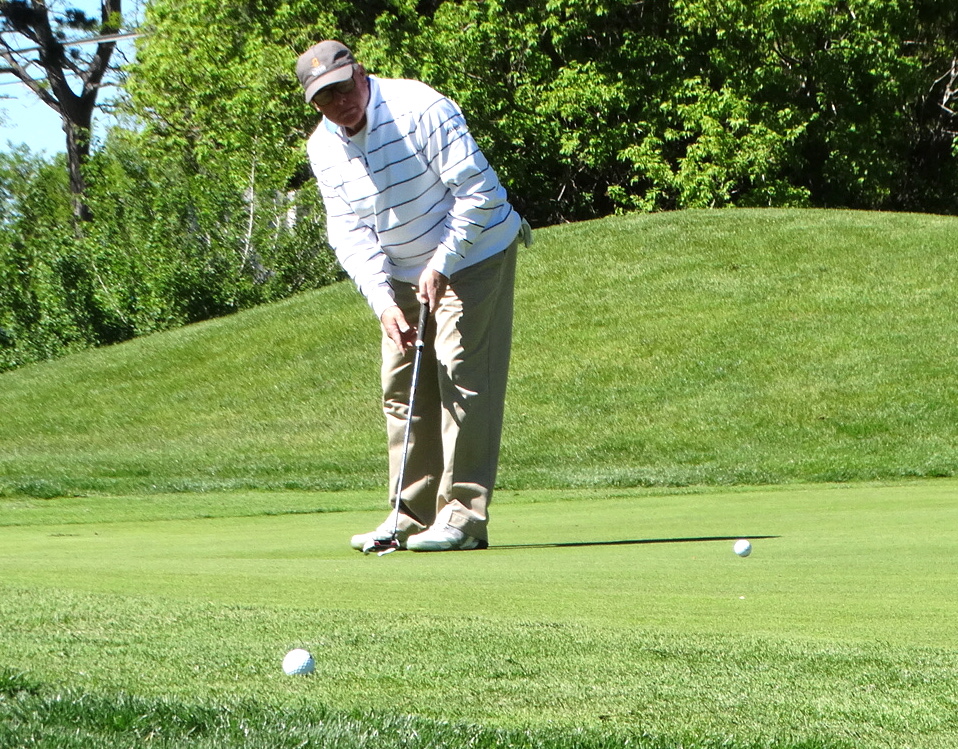 Birdies eluded Miller all day, which doomed the 63-year-old Grand Junction resident, who halved the final three holes against Forey with pars.
"I don't get to this position too often," Miller said. "Getting this close, I thought, 'How many times am I going to get a chance to do this (win a state title)?' But I knew what kind of opponent I was up against.
"I needed to make some birdies. I knew I'd have to catch a little lightning in a bottle, but I was hitting it all right. I would have loved to have won, no doubt. It would have been fun. It's a little emotional because you think you might have a shot at winning. But it was a great match."
Miller made the long trip over from Grand Junction mainly because he remembered Willis Case fondly from his days as a kid, when he grew up in Westminster and attended the now-defunct Ranum High School.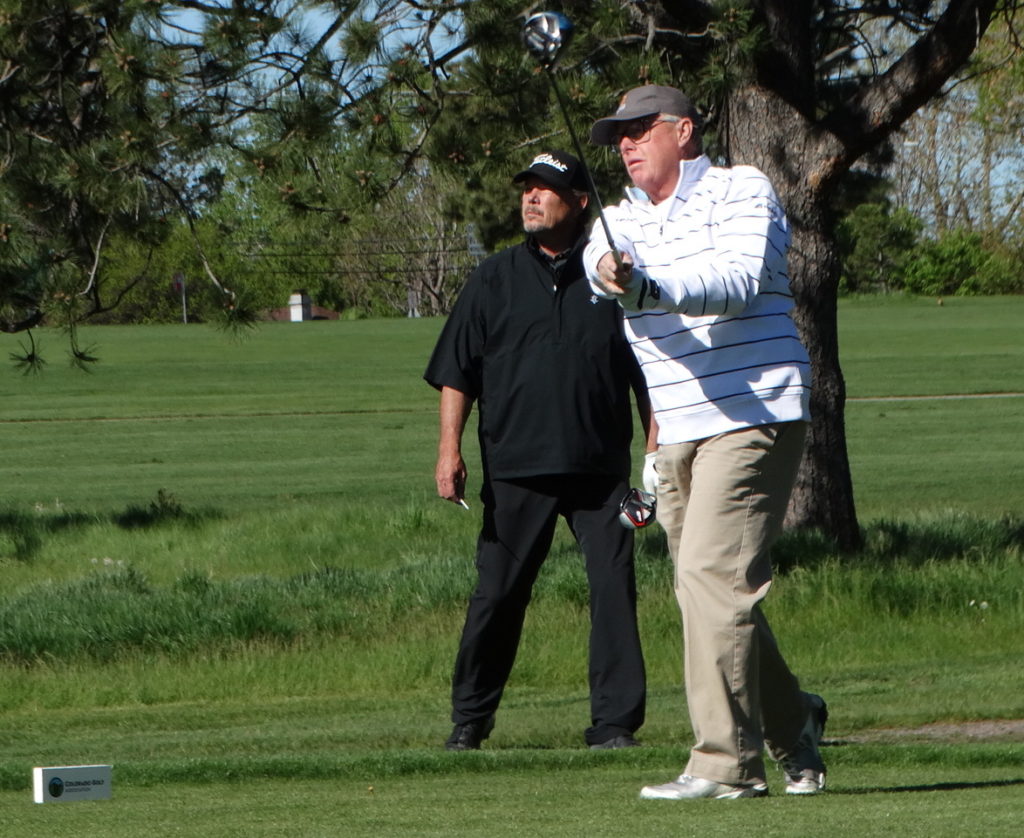 "I'm going in for knee surgery next week so I'll be out for a while," he said. "When I saw (the tournament) was at Willis Case, I thought, 'I'm going to come over.' I played a lot here as a kid. 
"The whole week was perfect other than not winning."
That honor went to Forey, the 2010 CGA Senior Player of the Year, the 2018 CGA Super-Senior Player of the Year and a two-time CoBank Colorado Senior Open low-amateur.
But, if you prefer, you can simply call Forey "Mr. Mayor."
"It's an all-volunteer position," Forey explained of the work he does for the city of Morrison. "It's fun to help the community and give back, so that's what you do. It's the smallest town in the metro area. As a community we all kind of pitch in and help."

CGA Super-Senior Match Play
At Willis Case GC in Denver
THURSDAY'S QUARTERFINALS
Ron Perry, Lake Arbor GC, def. Scott Crone, Pinehurst CC, 5 and 4
Lonnie Miller, Tiara Rado GC, def. Mark Runyan, Murphy Creek GC, 2 and 1
Sean Forey, The Club at Rolling Hills, def. Kenneth Tai, Perry Park CC, 6 and 4
Charles Delich, Eisenhower GC, def. Randy Miller, Boulder CC, 3 and 2
THURSDAY'S SEMIFINALS
Lonnie Miller, Tiara Rado GC, def. Ron Perry, Lake Arbor GC, 1 up
Sean Forey, The Club at Rolling Hills, def. Charles Delich, Eisenhower GC, 1 up
FRIDAY'S FINAL
Sean Forey, The Club at Rolling Hills, def. Lonnie Miller, Tiara Rado GC, 2 and 1
  For full results from the CGA Super-Senior Match Play, CLICK HERE.