Knous, Laird returning to PGA Tour next week after long layoffs; Hubbard, Clark also competing in 2020-21 season opener
By Gary Baines – 9/5/2020
The PGA Tour "offseason" — which is to say the period between the 2019-20 and 2020-21 seasons — will last a grand total of two days.
The season-ending Tour Championship concludes on Monday in Atlanta, and the season opener begins on Thursday at the Safeway Open in Napa, Calif.
For some of the local PGA Tour players — those who have strong connections to Colorado — the two seasons might seem to run together. That's likely the case for Colorado natives Mark Hubbard and Wyndham Clark, who both qualified for the FedExCup Playoffs and had a grand total of one week and two weeks off, respectively, between ending one season and beginning another.
But for other locals, the new season will mean the end of a long hiatus from golf's premier tour.
The Safeway Open field was finalized on Friday evening, and it will feature — in addition to Hubbard and Clark — Jim Knous of Littleton and former Colorado State University golfer Martin Laird.
It will be the first PGA Tour event for Knous since June of 2019 and the first for Laird since March.
Knous, a former standout at the Colorado School of Mines, has been absent from the PGA Tour primarily because of a right wrist injury he suffered during his rookie season on that circuit. He underwent surgery 13 months ago, and after recuperating, he's played a half-dozen "rehab" starts on the Korn Ferry Tour, making two cuts, including finishing 35th in the TPC Colorado Championship at Heron Lakes in early July.
Knous is competing on the PGA Tour on a medical extension, and in order to keep his playing privileges, he'll need to earn 152.463 FedExCup points in his next six PGA Tour starts. Put another way, if he finished 31st in your standard PGA Tour start at each of his six starts, or notched two ninth-place showings and the rest missed cuts, he'd meet the standard, but only barely.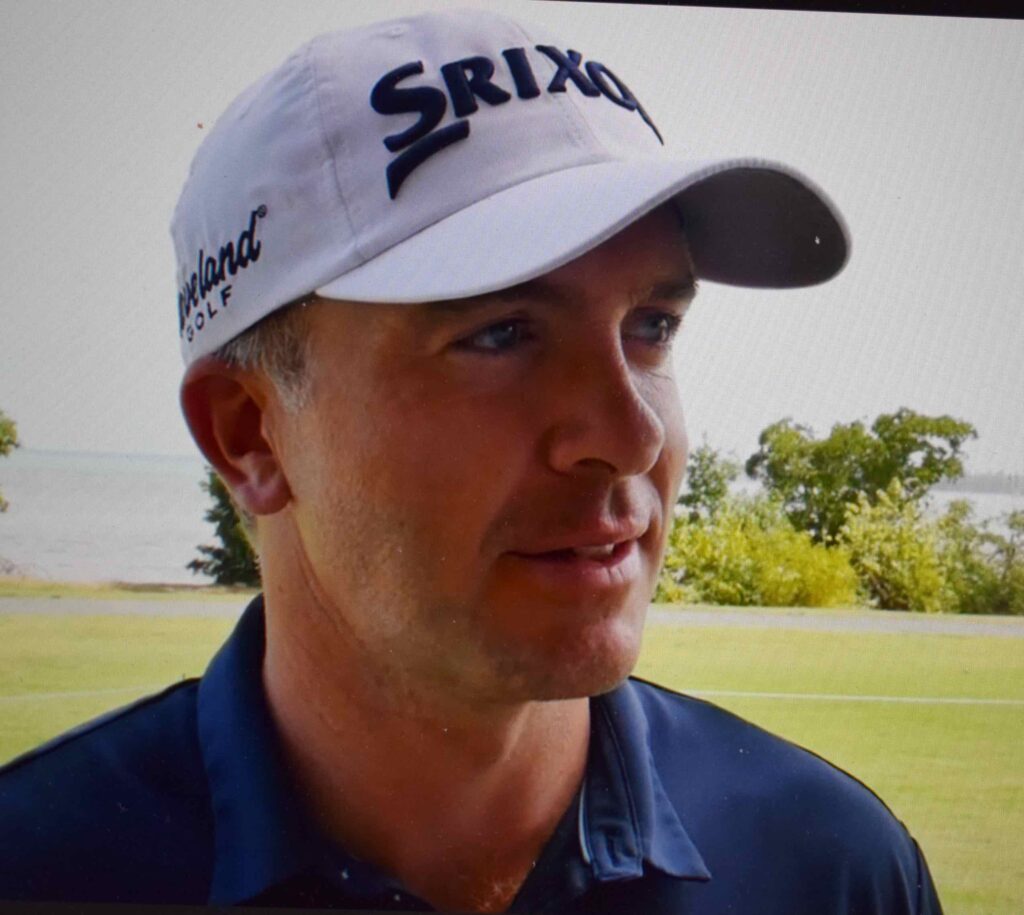 Meanwhile, Laird will need to step up his play in order to remain exempt after the 2020-21 season. The Scotsman finished 183rd on the 2019-20 money list, but didn't compete on the PGA Tour after Covid-19 interrupted the schedule for roughly three months. This week, however, he made the cut in the Lincoln Land Championship, his first Korn Ferry Tour event in 12 years. A tie for sixth in the Puerto Rico Open in February was Laird's only top-40 finish in the 2019-20 season. The former Ram has won three times on the PGA Tour, with the last coming in 2013.
Another player with strong Colorado ties, part-time Denver resident Kevin Stadler, isn't in the Safeway Open field, but, like Knous, he's playing on a medical extension — in his case after breaking his left hand years ago. The Kent Denver graduate missed the cut in all 10 of his PGA Tour starts in the 2019-20 season, but he has 22 starts remaining to earn 454.42 FedExCup points or $717,890 in order to keep his PGA Tour status.
Stadler, winner of the 2014 Waste Management Phoenix Open, earned a career-best $2.3 million on the PGA Tour that year, but hasn't made a PGA Tour cut since the fall of 2014 due to his hand problems.
Meanwhile, Colorado resident David Duval played just one PGA Tour event in 2020 and hasn't made a PGA Tour cut since the 2015 British Open. Duval, who is devoting considerable time to his golf analyst work on TV these days, will turn 49 years old on Nov. 9, meaning he will become eligible for PGA Tour Champions for the 2022 season. Duval has won 13 times on the PGA Tour, with all of the wins coming in the five-year period from 1997 through 2001.
As for the two local players who competed regularly on the PGA Tour throughout the 2019-20 season, both had their moments, with Hubbard and Clark each competing in his first major championship, the PGA Championship in August.
Hubbard, a Colorado Academy graduate, had a stellar season after having spent the previous two years on the Korn Ferry circuit. He finished 46th on the season-long money list with $1.84 million and 44th in FedExCup points.
After never finishing better than 15th in a PGA Tour event prior to this season, Hubbard notched seven top-15s in the last year, including a runner-up showing at the Houston Open in October.
Clark, playing his second full season on the PGA Tour, ended up 107th on the season-long money list with $814,737 and 110th in FedExCup points. The Valor Christian graduate placed in the top 20 four times, including placing eighth in The CJ Cup at Nine Bridges in October.
One novelty about the 2020-21 PGA Tour season is that it will feature six major championships — two Masters, two U.S. Opens, a British Open and a PGA Championship — plus the Olympics.