Mary Weinstein joins her DU coach, Lindsay Kuhle, as a winner of CGA Women's Stroke Play
By Gary Baines – 06/19/2019
Like coach, like player.
Fourteen years ago, Lindsay Kuhle — then known as Lindsay Hulwick — captured the title in the CWGA Stroke Play Championship, an event now known as the CGA Women's Stroke Play.
On Wednesday, Kuhle, now the University of Denver women's golf head coach, watched as her top player, Mary Weinstein of Highlands Ranch, earned the right to have her name carved on the same trophy.
After placing second once and fourth twice in this event in recent years, Weinstein landed the top spot, no questions asked, on Wednesday in the 72nd CGA Women's Stroke Play, hosted by Murphy Creek Golf Course in Aurora.
"I didn't know that she won this," Weinstein said of Kuhle. "That's so awesome. She was a great player. To see how well she did in junior golf, in collegiate golf and now for me to be on the same trophy as her is such an honor."
The DU senior-to-be, who plays out of University of Denver Golf Club at Highlands Ranch, shot three consecutive sub-par rounds at Murphy Creek to claim the title by six shots.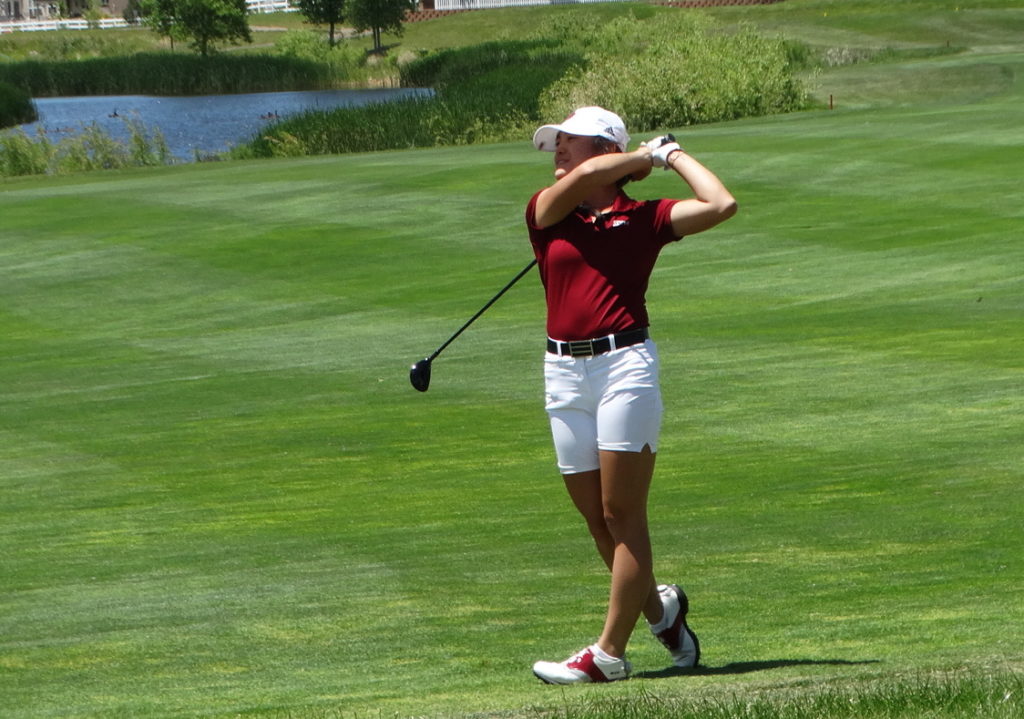 While last year's Women's Stroke Play was decided in a playoff, this year's margin was more typical of the last decade in the event. In the last 10 years, the average victory margin in this championship is 8.8 shots, with Jennifer Kupcho prevailing by 21, 19 and 13 from 2015 through 2017.
Weinstein has accomplished plenty in Colorado golf in recent years, being named the state's girls player of the year in both 2015 and '16, and the CGA Women's Player of the Year in '17 and '18. But this marks her first victory in a CGA women's major — the Stroke Play or the Match Play.
"I've been playing in these (CWGA/CGA) tournaments since I was probably 12 or 13, so to actually win one of the majors, this is so exciting for me," said the 21-year-old, who has won a girls state high school title, the Colorado Junior Amateur twice and the Colorado Junior PGA. "I've won junior tournaments and played well in college tournaments, but this is one for the books."
Weinstein, the Summit League Women's Golfer of the Year, came into Wednesday with a five-stroke lead and added a 2-under-par 70 despite bogeying the final two holes on a day she also carded five birdies. She finished with a 54-hole total of 8-under-par 208.
"It's super exciting" to get the victory, Weinstein said. "I just got out of school last Thursday, so I hadn't really played a round of golf since (NCAA) regionals, which was more than a month ago. And I just got new clubs, a new 3-wood and a new putter about a week and a half ago. It's really exciting to see all my hard work has paid off and all these years of playing junior golf and amateur golf have now paid off.
"I'm proud of how I played these last three days."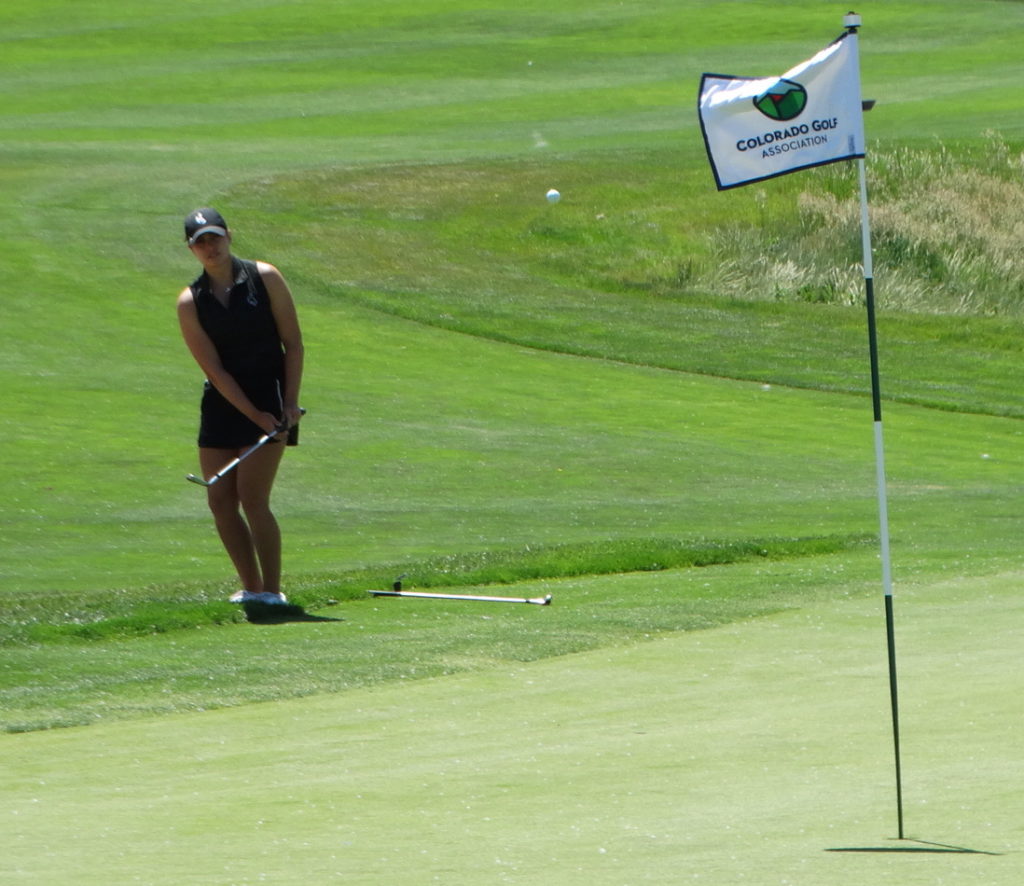 Erin Sargent of Twin Peaks Golf Course, a senior-to-be on the University of Wyoming women's golf team, placed second for the third consecutive year in this event. After going to a playoff in 2018, this one wasn't nearly so close as she checked in at 214, six behind Weinstein. 
Sargent played her final seven holes in 3 under par to match Weinstein's 70 on Wednesday.
"Definitely I was going for a win this year," said the 21-year-old Sargent. "I just couldn't get enough putts to drop. It just wasn't my year. It's all right. I have plenty of golf left this summer.
"I definitely have to take (this showing) in a positive sense. I played good golf; it just wasn't good enough."
Having started the day six behind Weinstein, Sargent knew she was likely playing for second place, which turned out to be the case.
"Technically speaking, (Weinstein) would have had to play some bad golf today, which I knew was not going to happen," Sargent said. "So I was going to come out today and try to go as low as possible. This course sets up to where you can really get after it and you can get some strokes back. Unfortunately, it just wasn't enough."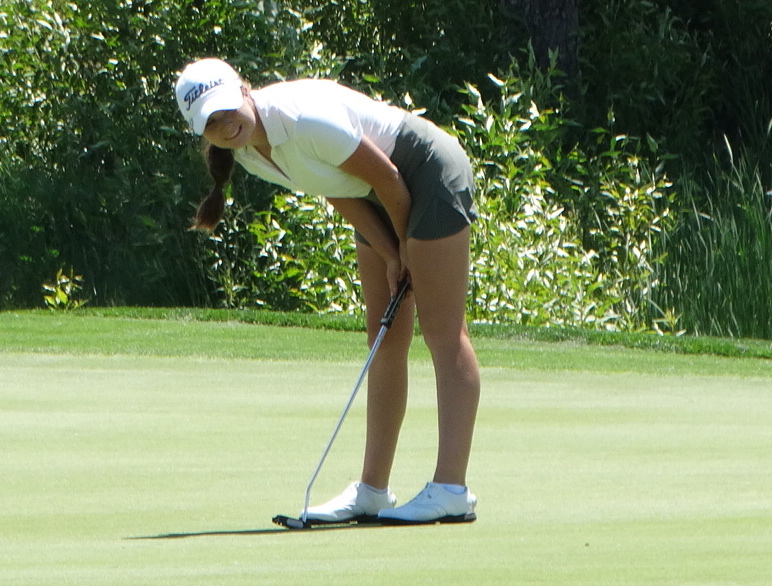 Seventeen-year-old Charlotte Hillary of Cherry Hills Country Club, a two-time winner of the JGAC Tour Championship, tied for third place at 218 with Anna Kennedy of Colorado Golf Club, a Brigham Young University golfer. Hillary closed with a 71 and Kennedy a 75.
Former CoBank Colorado Women's Open champion Erin Houtsma, who regained her amateur status last fall, placed fifth at 221 after a 73 on Wednesday.

CGA Women's Stroke Play Championship
At Par-72 Murphy Creek GC in Aurora
Top Finishers in Each Flight
CHAMPIONSHIP FLIGHT (Gross Scores)
Mary Weinstein, DU Golf Club at Highlands Ranch 70-68-70–208
Erin Sargent, Twin Peaks GC 71-73-70–214
Anna Kennedy, Colorado GC 70-73-75–218
Charlotte Hillary, Cherry Hills CC 72-75-71–218
FIRST FLIGHT (Gross Scores)
Julia Baroth, CommonGround GC 72-82-76–230
Emily Donaldson, DU Golf Club at Highlands Ranch 79-76-77–232
Kathy West, Castle Pines GC 75-79-79–233
Staci Creech, DU Golf Club at Highlands Ranch 79-77-80–236
SECOND FLIGHT (Net Scores)
Chunya Boonta, JGAC Club 74-71-73–218
Jennifer Cassell, City Park GC 70-75-75–220
Kathleen Johnson, The Ranch CC 72-74-75–221
Isabel Ruiz, Lone Tree GC 75-74-75–224
THIRD FLIGHT (Net Scores)
Olivia Steen, JGAC Club 56-58-78–192
Isabelle Marchino, Colorado Avidgolfer Passport 70-69-69–208
Karen Storie, Murphy Creek GC 75-70-72–217
Jean Miller, West Woods GC 70-75-79–224

For all the scores from the CGA Women's Stroke Play, CLICK HERE.