Colorado-based golf radio shows improvising amid uncharted territory; U.S. Women's Open postponed, Senior PGA canceled
By Gary Baines 04/03/2020
In Colorado, where golf is mainly a seasonal affair, radio shows devoted to the game primarily follow suit.
When golf cranks up in the spring, for the most part so do the aforementioned weekly radio programs.
But in a spring where golf, like so many things in life, has been anything but normal due to the novel coronavirus and its ramifications, so it is with golf on the radio in Colorado.
One show that usually airs year-round has had its live Sunday morning program interrupted because its host site has closed down for the time being. Another program would normally begin doing weekly Saturday morning shows this weekend — ahead of what should be Masters week — but instead won't be on the air, at least on the radio because there's no major tour golf being played and little in the way of advertising. A third show, however, is going on as planned, albeit with different topics than usual.
Here's a rundown on where the three weekly 1-2-hour-long golf radio shows stand heading into April: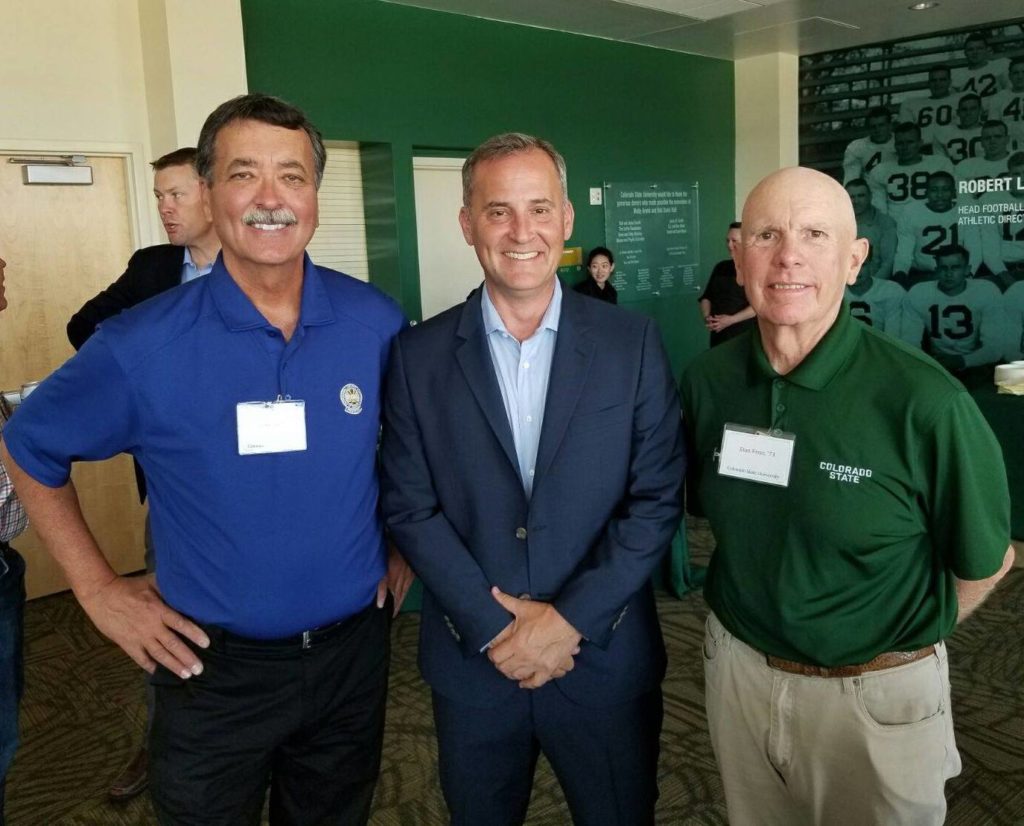 — Morning Cup of Golf, 7-9 a.m. on Saturdays, KCOL (600 AM) and iHeartRadio: Co-hosts Stan Fenn and Doug Perry have been on weekly since March 7, and this weekend they're scheduled to chat with Colorado-born-and-bred PGA Tour player Wyndham Clark, who posted three top-20 finishes in February and early March. CGA executive director Ed Mate also will be on Saturday.
Last month, among the Fort Collins-based show's guests were former PGA Tour commissioner Deane Beman and Colorado State University alum and NBC/Golf Channel golf broadcaster Steve Sands.
"Because the players on the PGA Tour are not playing, there's a lot of available guests for us on Saturday mornings that we wouldn't normally be able to talk with — PGA Tour pros and Golf Channel celebrities and Korn Ferry Tour pros," Fenn noted in an email. "So we're looking forward to having a great season for the next three to four weeks anyway. We should be really good until they start playing again."
For the record, PGA Tour events are postponed or canceled through mid-May.
— In the Fairway, Saturday mornings, normally on 104.3 FM The Fan: In a typical year, Jerry Walters and new co-host Mike Castorino would be beginning their weekly seasonal run of radio shows on Saturday, though they did broadcast one day during the Denver Golf Expo in February. Given the fallout from the pandemic, however, they won't be on the radio for the time being. But they do plan on hosting a Denver-based Facebook Live show on Saturdays beginning on April 11. The April 11 show, which can be accessed by liking the "In the Fairway" site, is expected to start at 9 a.m. and last for an hour or more.
Castorino is partnering on an ongoing basis with Walters after the co-host for almost six years, Ray Best, passed away in early February. Walters has hosted In the Fairway since its inception in 1993.
— Tee to Green, 8:05-9 a.m. on Sundays, XTRA (1300 AM in Colorado Springs), Sirius/XM Channel 211, iHeartRadio and streamed online by SportsByLine.com: Jay Ritchie and Jerry Evans normally host the syndicated Tee to Green program each Sunday — mainly from The Broadmoor Resort in Colorado Springs. But with The Broadmoor having closed down on March 21 — and anticipating reopening for Memorial Day weekend — Tee to Green has been airing show re-runs the last two weekends.
"We have a nice inventory of old shows in the Tee To Green archives and could do this for quite some time if we need to," Ritchie said in a recent email. "We also have the capability of broadcasting from home and that is the direction I am hoping to go, probably by April 12.
"Like a lot of people, we are playing it by ear."
Ritchie indicated that once Tee to Green returns to live shows, he'll be "going solo" from his home for social-distancing purposes for the time being. When the show is back at The Broadmoor, Evans will return on air.
Tee to Green had been planning to air shows from the U.S. Open and the Ryder Cup this year. Now, those plans are up in the air.
"I've always said, 'If you can't play golf, the next best thing is talking about it,'" Ritchie said. "That theory is really getting tested right now."
— Though we're mainly making note of golf on the radio here, it's worth giving a shout out to University of Colorado men's golf head coach Roy Edwards, who during this time of shutdown for college golf and the major professional tours, has been conducting social media chats with former CU golf standouts. The first two episodes of Afternoon Tee have been with European Tour member Sebastian Heisele and Steve Jones, the 1996 U.S. Open champion and eight-time PGA Tour winner. Afternoon Tee, with new episodes about every five days or so, can be found on Twitter at @CUBuffsMGolf.
In other golf-related news concerning the effects of the coronavirus pandemic:
Two significant international championships in which Coloradans regularly compete — the U.S. Women's Open and the KitchenAid Senior PGA Championship — announced major changes.
 The U.S. Women's Open, originally set for June 4-7 in Houston has been postponed to Dec. 10-13, but will remain at Champions Golf Club, being contested at two courses there.
Jennifer Kupcho, who grew up in Westminster, has competed in the U.S. Women's Open three times. She finished 21st in the event as an amateur in 2017 and placed 62nd there in her pro debut last year.
With the U.S. Women's Open change and three additional LPGA Tour events postponed and one more canceled on Friday, the next scheduled LPGA Tour tournament is set for June 11-14 in Grand Rapids, Mich.
As for U.S. Women's Open qualifying, the USGA said it's "expected to be held on rescheduled dates and potentially some new locations." In Colorado, the U.S. Women's Open qualifying was originally set for May 4 at Riverdale Dunes in Brighton.
Meanwhile, the 2020 Senior PGA Championship has been canceled and won't be played this year. The event had been scheduled for May 21-24 in Benton Harbor, Mich.
The next event on the PGA Tour Champions schedule is set for June 5-7 in Madison, Wis.
Three players with strong Colorado ties made the cut at the 2019 Senior PGA: Colorado Golf Hall of Famer Brandt Jobe (18th place), Colorado Sports Hall of Famer Steve Jones (66th) and Colorado resident Gary Hallberg (76th).