Burke/Bishop and Walls/Gaal teams prevail in playoff to qualify for 2021 U.S. Amateur Four-Ball
By Gary Baines – 9/28/2020
The teams of Ryan Burke/Tyler Bishop and Glenn Walls/Braden Gaal had to work overtime on Monday in the one and only Colorado-based USGA men's qualifying tournament of 2020. But they certainly didn't mind — especially given how things turned out.
Burke and Bishop joined Walls and Gaal in prevailing in a three-team playoff at The Club at Inverness in Englewood to earn the two available qualifying berths into the 2021 U.S. Amateur Four-Ball Championship, scheduled for May 22-26 at Chambers Bay in University Place, Wash.
Burke, a Longmont resident, drained a 14-foot birdie putt on the second hole of sudden death to land the first spot for him and Bishop, who lives in Frederick. Then Castle Rock's Walls sank an 8-foot birdie on the third extra hole to punch the national championship ticket for him and Gaal, a resident of Waukee, Iowa.
"It's kind of our life goal to go to a (national) team event together," said Bishop, who works as the general manager of Burke's roofing company and is a longtime friend. "We always feel like we have a good chance to compete at any level. I can't think of a better trip to go on than Chambers Bay and him being my partner.
"You can't beat a USGA championship. We were waiting for the stars to align (to qualify together), and they finally did."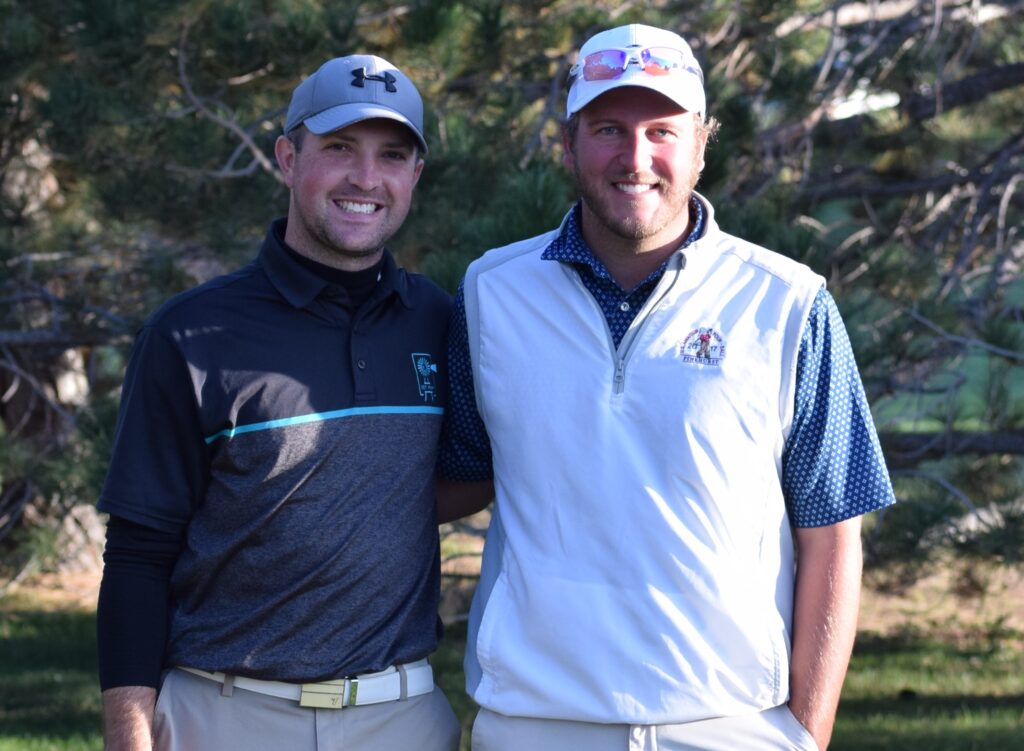 Walls was likewise ecstatic about heading to Chambers Bay — which hosted the 2015 U.S. Open — and competing with Gaal.
"I'm so excited to get back, with the way the USGA runs these events," said Walls, who played in the 2017 U.S. Amateur Four-Ball in Pinehurst, N.C., with a different partner. "It's really top notch. I'm so happy to bring Braden out there. He just had his first kid, a baby girl, so it's going to special. It's been a good year for both of us. I got married. It's kind of coming together."
While Walls will be going to his second national Four-Ball, Bishop, Burke and Gaal each qualified for his first USGA championship.
"In this format, with the match-play best-ball (at the national championship after two days of stroke play), I think we could truly beat anyone if we were playing well," Burke said. "It will be a lot of fun to get the experience of playing in a USGA event. Going to Chambers Bay and getting some practice rounds in, it will just be a ton of fun."
The teams of Burke/Bishop and Walls/Gaal — along with Sean Crowley of Littleton and Aaron Irving of Golden — matched better-ball scores of 7-under-par 63 on Monday, when 51 teams teed it up at Inverness. Crowley had a good opportunity to nab the second and final national berth on the second playoff hole, but left a 7-foot birdie attempt short. And when Walls converted his birdie on the next hole, Crowley and Irving were relegated to the first alternate spot.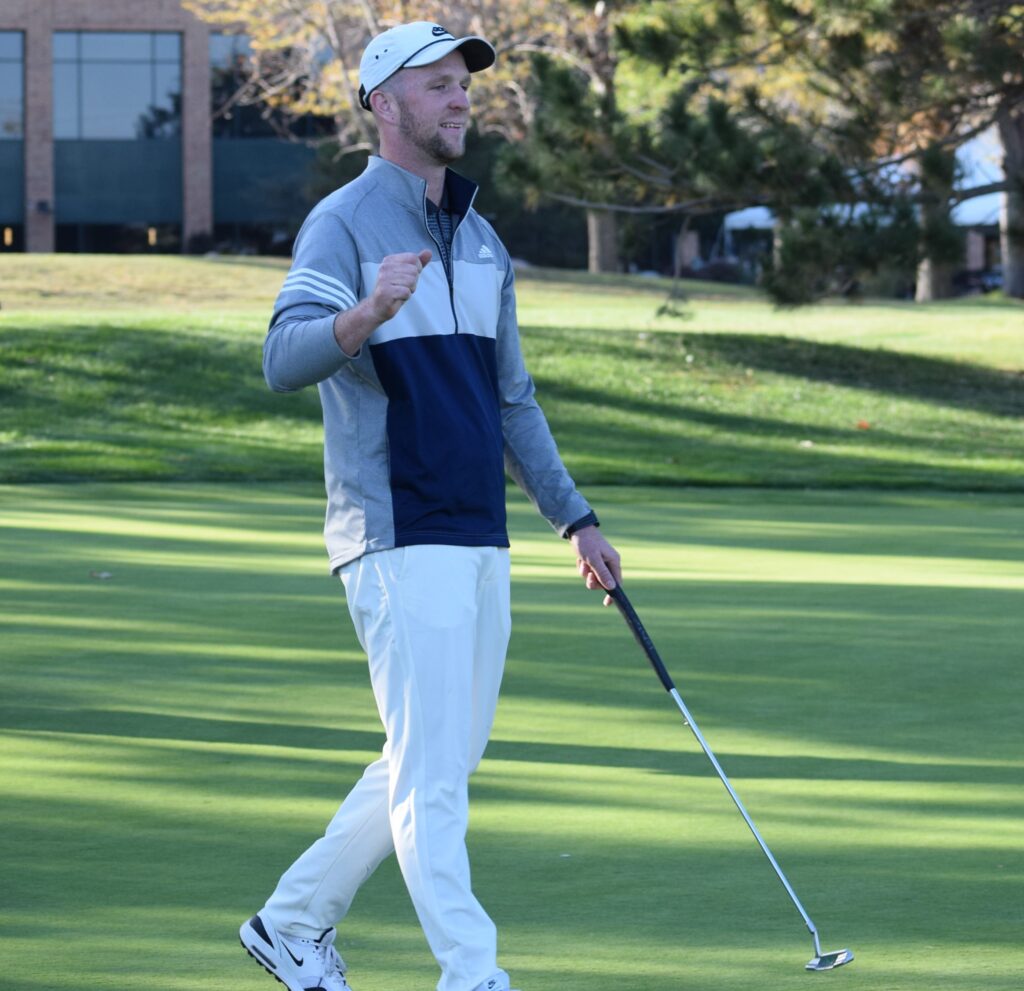 The Burke/Bishop team overcame a mid-round equipment mishap to advance. After they had birdied three of the first five holes, Bishop's driver broke on the sixth tee and they posted their only best-ball bogey of the round. But down the stretch on Monday, they surged again, making birdies on all of their last four holes — Bishop doing the honors on 15 and 17 and Burke on 16 on 18, with the latter putt coming from 8 feet. Then after the round, Bishop was able to get his driver fixed before the playoff started.
Burke and Bishop are no strangers to competing as teammates in four-ball events. They also teamed up last year in this qualifying tournament, and they tied for third place in the CGA Four-Ball last month, finishing a stroke out of a playoff.
Bishop and Burke are both former University of Colorado-Colorado Springs golfers, though separated by nine years age-wise as Burke is 26 and Bishop 35. And both are now members at The Fox Hill Club. Bishop is a former pro who won the 2009 Nebraska Open, beating current PGA Tour player Nate Lashley in the process. Burke helped Silver Creek win the 4A state high school title in 2011, when current PGA Tour player Wyndham Clark claimed his second individual championship.
Said Burke of himself and Bishop: "We work together. We play together at the same course all the time. We love to compete against each other. And we're glad to be playing together."
Added Bishop: "I always say Ryan is kind of my brother for the last 18 years. I never had a brother. I went, 'You'll do.' That was pretty much it. It was a match made in heaven."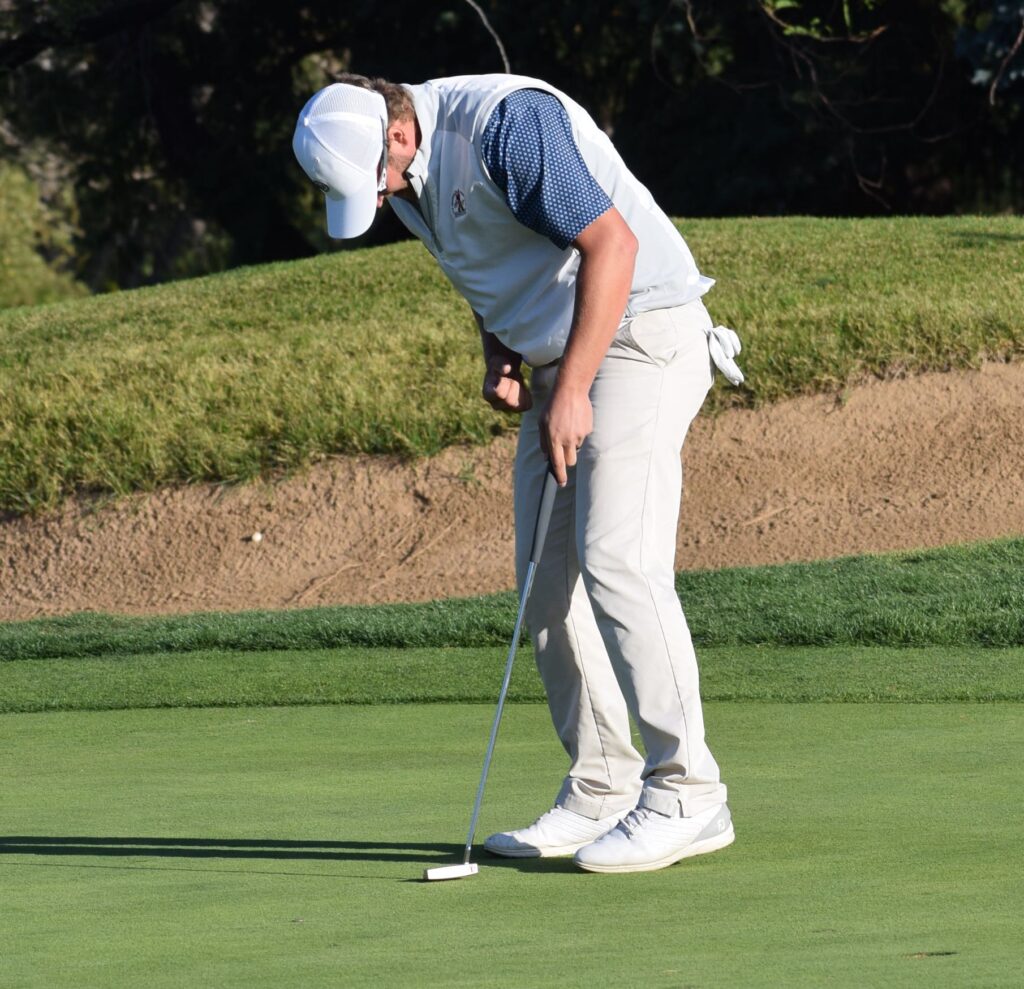 As for the other qualifying team on Monday, Gaal, 29, gave his twosome a spark in the middle of the round by making five birdies in a six-hole stretch. Then Walls, 27, put the final touch on the round with a 25-foot birdie putt on their 18th hole. "It went in on the last revolution. It was awesome," he said.
Then in the playoff, Gaal saved the team with a par on the second extra hole after Walls hit a tree dead-on with his second shot. That set the stage for Walls' birdie putt on the third playoff hole that ended things.
"It's pretty crazy" earning a U.S. Four-Ball berth," Gaal said. "We just had some stuff go our way today. It's just a surreal feeling — really cool. This is the cherry on top for us."

U.S. Amateur Four-Ball Qualifying
At Par-70 The Club at Inverness in Englewood
ADVANCE TO NATIONAL CHAMPIONSHIP
Tyler Bishop, Frederick/Ryan Burke, Longmont 63
Glenn Walls, Castle Rock/Braden Gaal, Waukee, Iowa 63
ALTERNATES (In Order)
Sean Crowley, Littleton/Aaron Irving, Golden 63
Victor Minovich, Thornton/Zach Tripp, Denver 64
For all the scores from Inverness, CLICK HERE.