Colorado golf provides a feast-worthy abundance of reasons to give thanks
By Gary Baines – 11/22/2022
The golf season has wrapped up in Colorado — for the most part anyway; we know hard-core players won't let cold and patches of snow stop them — and the major tours in the U.S. are on hiatus for a while.
It's a good time to take a breath and reflect on how fortunate we are to be golfers — and golf fans — here in the Centennial State.
With that in mind, let's throw out some of the many reasons we in Colorado golf have to express gratitude this Thanksgiving week:
— For you fans of big-time competitive golf in Colorado, next year will mark the first time since 2008 that two USGA championships will be conducted in the state in a single calendar year. In fact, the U.S. Girls' Junior at Eisenhower's Blue Course (July 17-22) and the U.S. Amateur at Cherry Hills Country Club (Aug. 14-20) — and Colorado Golf Club for the stroke-play portion of the event — will be separated by less than a month.
In a large sense, next year at Eisenhower will be a make-good after the 2020 U.S. Girls', set for the Air Force Academy course, was nixed due to Covid-19 safety concerns. It will be the first USGA championship to be held at a course affiliated with a military academy.
Regarding the U.S. Amateur, consider some of the champions the event has produced in the last decade to potentially whet your appetite as a golf fan: Viktor Hovland (2018), Bryson DeChambeau (2015) and Matt Fitzpatrick (2013). And, of course, among the U.S. Am winners when the event has been held in Colorado — four previous times — are Jack Nicklaus (1959 at The Broadmoor) and Phil Mickelson (1990 at Cherry Hills).
All told, this will mark the eighth time two or more USGA championships have been held in a single year in Colorado, with the previous instances coming in 1959, '65, '76, '82, '90, '93 and 2008. In fact, in 1982 four USGA championships were conducted in Colorado — the U.S. Women's Amateur (The Broadmoor), the Curtis Cup (Denver CC), the U.S. Girls' Junior (Greeley CC) and U.S. Senior Women's Amateur (Kissing Camels). In 2008, the two USGA championships played in Colorado were the U.S. Senior Open (The Broadmoor) and the U.S. Amateur Public Links (Murphy Creek Golf Course).
Three U.S. Amateur qualifying tournaments — one more than is typical — are expected to be played in Colorado in 2023.
— A state with more than its share of beautiful golf settings. Visualize Arrowhead, The Broadmoor, Castle Pines, TPC Colorado, Sanctuary, Red Sky, Perry Park, Eisenhower, Maroon Creek, Lakota Links, Beaver Creek, Redlands Mesa … Just thinking about them increases the serenity factor exponentially.
— This may be taken for granted by some who play all of their golf in Colorado, but it shouldn't be: Golf in the state can be both very good — in terms of quality of courses — and very affordable. If a player is walking, it isn't at all unusual for green fees to run less than $50. And some courses even charge well below $40.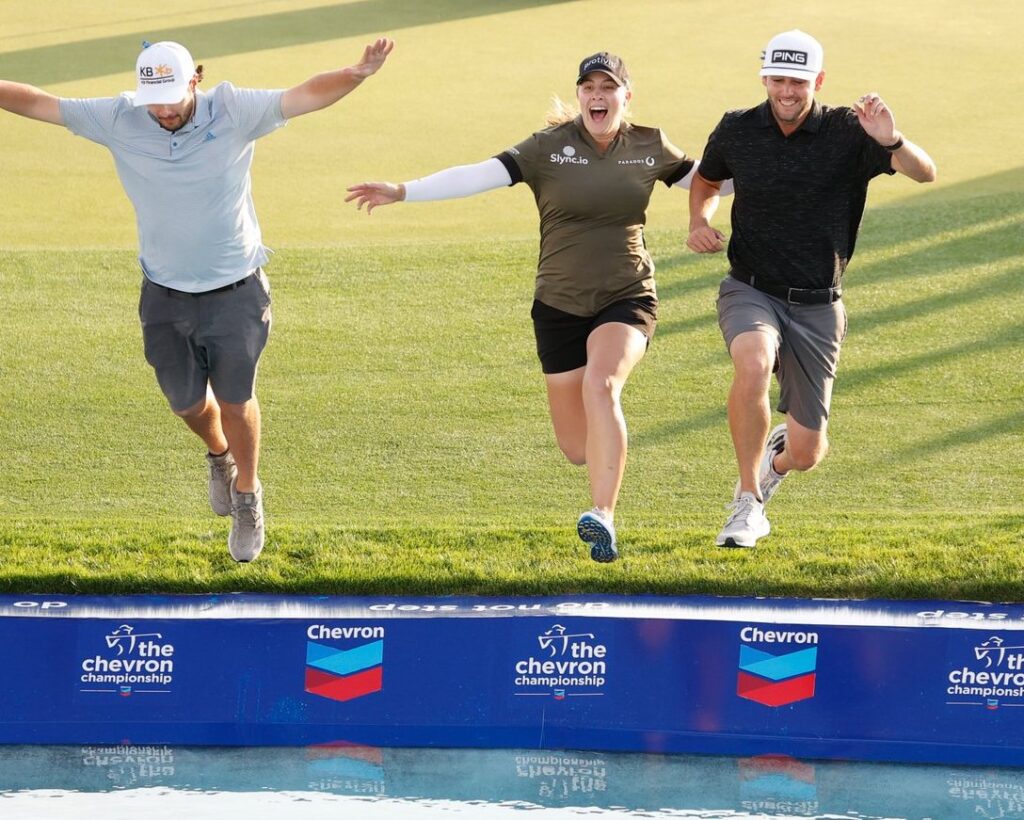 — Few years in recent memory have matched or surpassed the success achieved by golfers with strong Colorado ties in 2022. You had Centennial State native Jennifer Kupcho winning three times — tied for the most of anyone in 2023 — on the LPGA Tour. You had another native, Colorado Golf Hall of Famer Jill McGill, beating a packed field to claim victory in the U.S. Senior Women's Open. There was Matt Schalk becoming the first Coloradan since Bill Loeffler in 2008 to win the national Senior PGA Professional Championship. Current part-time Colorado resident and former University of Colorado golfer Yannik Paul claimed a tournament victory as a rookie on the DP World Tour, the former European Tour. And, on the amateur side, Connor Jones became just the third player ever to win both the CGA Amateur and the CGA Match Play and be the low amateur at the Colorado Open. Jones also earned three individual college titles in 2022. In addition, his Colorado State University teammate Davis Bryant won the Southwestern Amateur.
— Another enticing new course opened recently in Colorado — RainDance National in Windsor, distinct in part because it's the longest course in North America, based upon sheer yardage (8,463 from the tips), though because it's at elevation it doesn't play as the longest. But Raindance, at the more normal lengths that will be played by 99 percent of its golfers, is set apart primarily by the picturesque arroyos that meander through the property. As with many courses in Colorado, it's anything but pedestrian.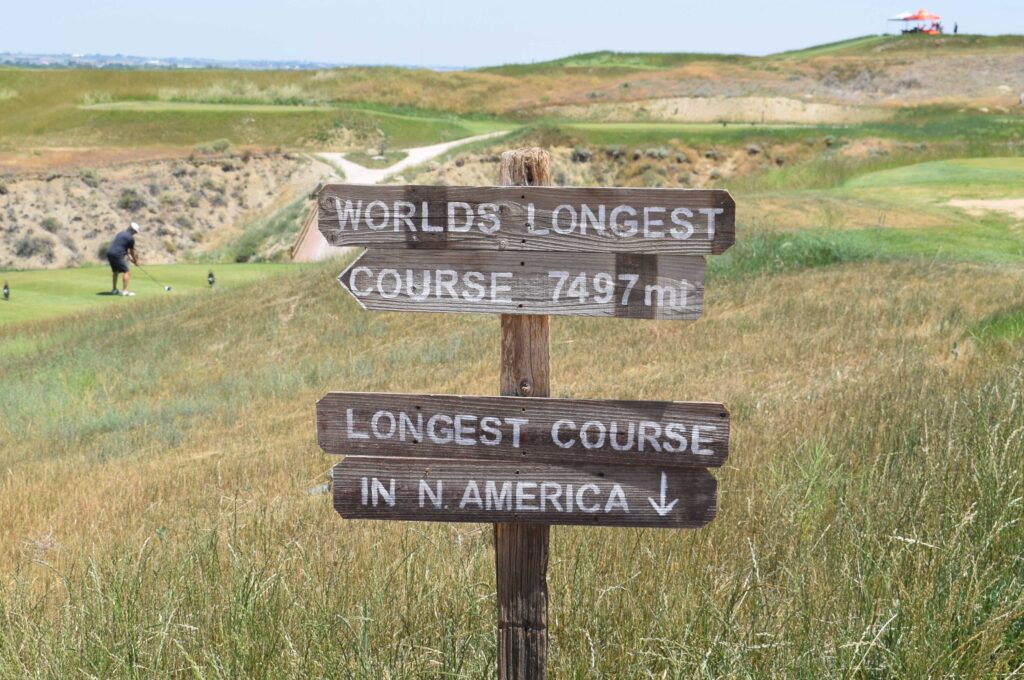 — Colorado features the best state opens in the country, bar none. Big-time purses and winning shares — the latter now $100,000 each for the Inspirato Colorado Open and Women's Open — and plenty of notable winners are two of the reasons. The Colorado Open, Colorado Women's Open and Colorado Senior Open have produced plenty of "name" champions — Dave Hill, Steve Jones, Jennifer Kupcho, Al Geiberger, Jonathan Kaye, Mark Wiebe, Brandt Jobe, Kevin Stadler, Nate Lashley and R.W. Eaks among them. And the folks that run the championships regularly draw well-deserved accolades for the way the tournaments are conducted.
— After a 10-year wait, the PGA Tour will return to Colorado in the late summer of 2024, with the BMW Championship coming to Castle Pines Golf Club, which hosted The International from 1986 through 2006. Starting in 2023, just 50 players will qualify for the BMW Championship, the second of three events in the FedExCup Playoffs. This year's BMW Championship was expected to raise more than $4 million for its sole beneficiary, the Evans Scholarship for caddies.
— Speaking of caddying, Colorado has some of the most support-worthy initiatives in all of golf. That includes the Evans Scholarship, a full-tuition and housing scholarship for caddies that has one of its houses at the University of Colorado, and the Solich (and Broadmoor) Caddie & Leadership Academies. The Academies are now featured at a combined nine courses in Colorado.
The Academies promote the use of caddies through a subsidized system — by paying their base fees via an educational grant, with participating golfers having the option of adding a tip. Other key components are leadership and personal finance classes, and all participants do community-service work as part of the programs.
In addition, typically each year a handful or so of caddies from the SCLA/BCLA are candidates for the Evans Scholarship. If renewed for four years, the scholarship is estimated to be worth an average of $120,000.
— Over the course of 2023, the Colorado Golf Hall of Fame, which honors people who have had a profound impact on the sport in the state, will celebrate its 50th anniversary. In conjunction, the Hall of Fame museum will move into a stellar new location at the five-star Broadmoor resort in Colorado Springs (in the Golf Club building). The museum is expected to be ready for viewing in late winter or early spring.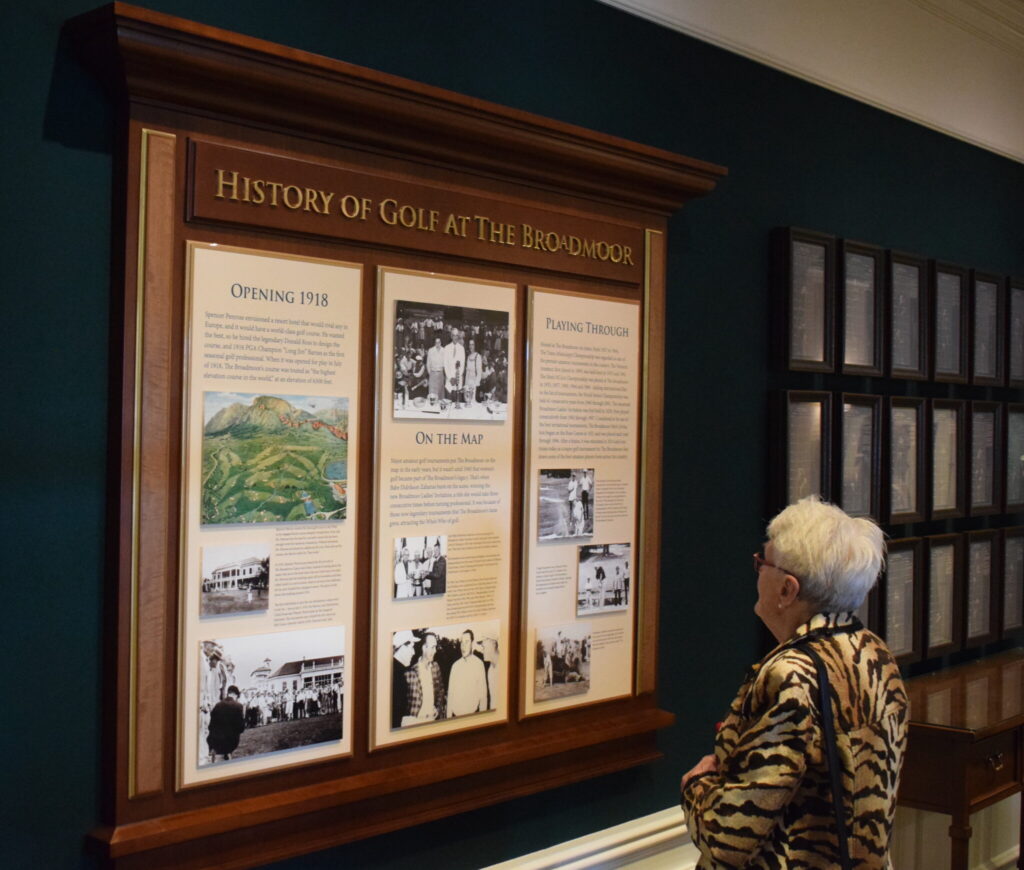 — Kyle Westmoreland, a former Colorado resident and Air Force Academy golfer, certainly has reason to give thanks, earning the last available PGA Tour card through the Korn Ferry Tour finals. And with that, he's guaranteed at least $500,000 in his rookie season on Tour as part of the Earnings Assurance Program, which pays the half million up front to rookies. Westmoreland became the first AFA graduate to earn a PGA Tour card.
— One player who likewise certainly has reason to be thankful this year is Colorado Golf Hall of Famer Kim Eaton. After more than four years of sitting tied with Carol Flenniken for most career CGA women's/CWGA championships, Eaton notched her record-setting 26th victory in July at the CGA Women's Senior Match Play. She went on to win twice more in Colorado this year — at the CGA Women's Brassie (with Molly Steffes) and the CGA Women's Senior Stroke Play — to leave her at 28 CGA titles overall.
— Another person who should be thankful is former Coloradan Drew Stoltz — winner of the 2004 CGA Amateur — who teamed up with Drew Kittleson to finish runner-up in the U.S. Amateur Four-Ball. And Stoltz continues to co-host popular radio shows/podcasts "Gravy and the Sleeze" and "Golf Subpar".
— At least three of the most notable people in Colorado golf who passed away in 2022 left us wonderful legacies not only in regards to what they accomplished in the game, but by the examples they set as to how to conduct oneself. Dale Douglass and Dow Finsterwald, who between them owned 15 wins on the PGA Tour and 11 more on PGA Tour Champions, were two of the great gentlemen of the game.
Meanwhile, similarly well-remembered is Shirley Englehorn, an 11-time LPGA winner and longtime director of instruction at Garden of the Gods Resort.
— If celebrating the accomplishments of local kids is your thing, 2022 gave you plenty of reasons to be thankful. On the national level, Hunter Swanson of Denver won the First Tee National Championship. Sophia Capua of Aurora claimed the title in the chip portion of the Drive, Chip & Putt National Finals for girls 14-15. Jessica Mason prevailed in the prestigious Women's Western Junior. Madeline Bante earned the USGA-AJGA Presidents' Leadership Award. And Hadley Ashton was named to the AJGA's 12-15 national/international All-Star team.
— On the adult level, national accolades went to Colorado Golf Hall of Famer Mark Crabtree (inducted into Golf Coaches of America Hall of Fame), former longtime Coloradan Mike McGetrick (World Golf Teachers Hall of Fame) and Joe Assell, CEO of Colorado-based GOLFTEC (national PGA of America Golf Executive of the Year).
— It's not an overstatement to say that golf — including in Colorado — would be a shell of what it is without its many volunteers — people who give of their time and treasure to make help the game what it is. Of course, that includes rules officials and related folks who play a crucial role in making tournaments go. Beyond that, there are an untold number of volunteer boards that serve golf — most prominently organizations such as the CGA, Colorado PGA, Rocky Mountain Golf Course Superintendents and the Colorado Golf Hall of Fame, along with groups at individual clubs and courses. The list goes on and on. Teaming with various staff members, they set the foundation for the game.
For all those reasons and many others, it should be a very (ful)filling Thanksgiving, Colorado golf-wise.