Denver plans to open redesigned City Park Golf Course to public sometime after beginning of September; facility will host Denver Men's City Am late in August
By Gary Baines – 6/15/2020
The closure of historic City Park Golf Course in Denver has lasted longer than originally planned, but officials from the City and County of Denver hope the redesigned result will be worth the wait.
The course, which closed on Nov. 1, 2017, will reopen to the public sometime late this golf season — Sept. 1 at the earliest, according to Scott Rethlake, director of golf for the city. "It just depends on the weather and the turf," he said.
But before that, the course that originally opened in 1912 will play host to two tournaments — the rescheduled Denver Men's City Amateur (Aug. 29-30) and the Triple Play Tournament, an Aug. 31 fundraiser that benefits The First Tee of Denver.
"If you drive by the course, it looks great, but if you get up close to it you see that it's not completely filled in with turf," Rethlake said Monday. "So that will occur over the next two or three months. But we leave (the exact date the public can first play) open — and that's pretty typical in the golf industry because it's so weather-dependent that you don't want to say we're going to open on this date when it's really up to Mother Nature."
When City Park GC does open to the public, for the remainder of 2020 it will likely have fewer tee times than normal, and the number of golf carts allowed on the course will either be severely restricted or not be allowed at all, according to Rethlake.
"That will limit the wear and tear on the turf," he said. "It's new turf, so we want to make sure to get it established."
Todd Schoeder and his Broomfield-based GrassRoots Golf Design led the redesign project at City Park, which integrated stormwater detention areas to help protect some of the city's most at-risk neighborhoods from flooding — specifically those north and northwest of the course. World Golf Hall of Famer Hale Irwin, the Boulder High School and University of Colorado graduate who won three U.S. Opens, served as a design consultant.
The new City Park GC will feature a par-70 championship course — with returning nines — that normally maxes out at 6,703 yards for casual play, but can stretch to about 6,765 for major tournament action like the Denver Men's City Am. Also, there will be a four-hole course devoted to The First Tee of Denver, a new clubhouse and maintenance facility and a full-size driving range.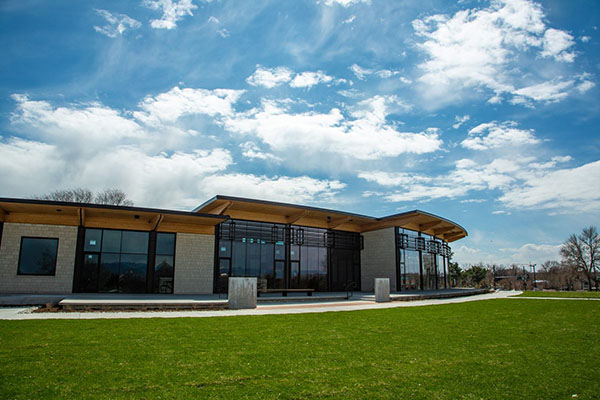 Originally, the plan was to reopen City Park Golf Course sometime in 2019. But the grow-in didn't come along as quickly as had hoped, so it took an extra year or so.
Rethlake said a "grand opening" for the course probably will be held next spring, and the hope is that Irwin will be on hand at that event.
"Because it is limited and it is fall — not really peak season — we're going to do a soft opening" this fall, Rethlake said. "It'll give us a chance to get our operations and procedures set and kind of learn the facility ourselves as well as allow guests some time to play this fall."