Teenagers Hillary/Schalk earn return trip to U.S. Women's Amateur Four-Ball; fellow Coloradans Maurycy/Schaefer also qualify
By Gary Baines – 09/30/2019
The field that competed in U.S. Women's Amateur Four-Ball qualifying on Monday at The Ranch Country Club in Westminster spanned the age spectrum.
The 13 two-person teams included five players in their pre-teens, one golfer in her 60s, and about everything in between. And the two pairs that punched their tickets to the 2020 national championship similarly covered divergent age groups.
Two 17-year-olds who will be signing National Letters of Intent with NCAA Division I programs this fall — Charlotte Hillary of Cherry Hills Village (Northwestern University) and Hailey Schalk of Erie (University of Colorado) — earned trips to the U.S. Women's Four-Ball for the second time. And 52-year-old Tiffany Maurycy of Denver and 23-year-old Holly Schaefer of Greenwood Village teamed up to land the second berth.
The 2020 U.S. Women's Amateur Four-Ball is set for April 25-29 at Quail Creek Country Club in Naples, Fla.
(The qualifiers are pictured at top, from left: Schalk, Hillary, Schaefer and Maurycy.)
Schalk, a three-time girls state high school champion from Holy Family High School, and Hillary, a Kent Denver senior who has twice won the Junior Golf Alliance of Colorado's Tour Championship, shot a 6-under-par 65 best-ball at The Ranch, which was four strokes better than how the medalists fared at the same site in 2016. 
And Maurycy and Schaefer, who played in the same foursome with Schalk and Hillary, posted a 67. That was good for the final national berth by one stroke over 2005 CoBank Colorado Women's Open champion Erin Houtsma of Denver and Shelly Edwards of Boulder, who ended up as the first alternates.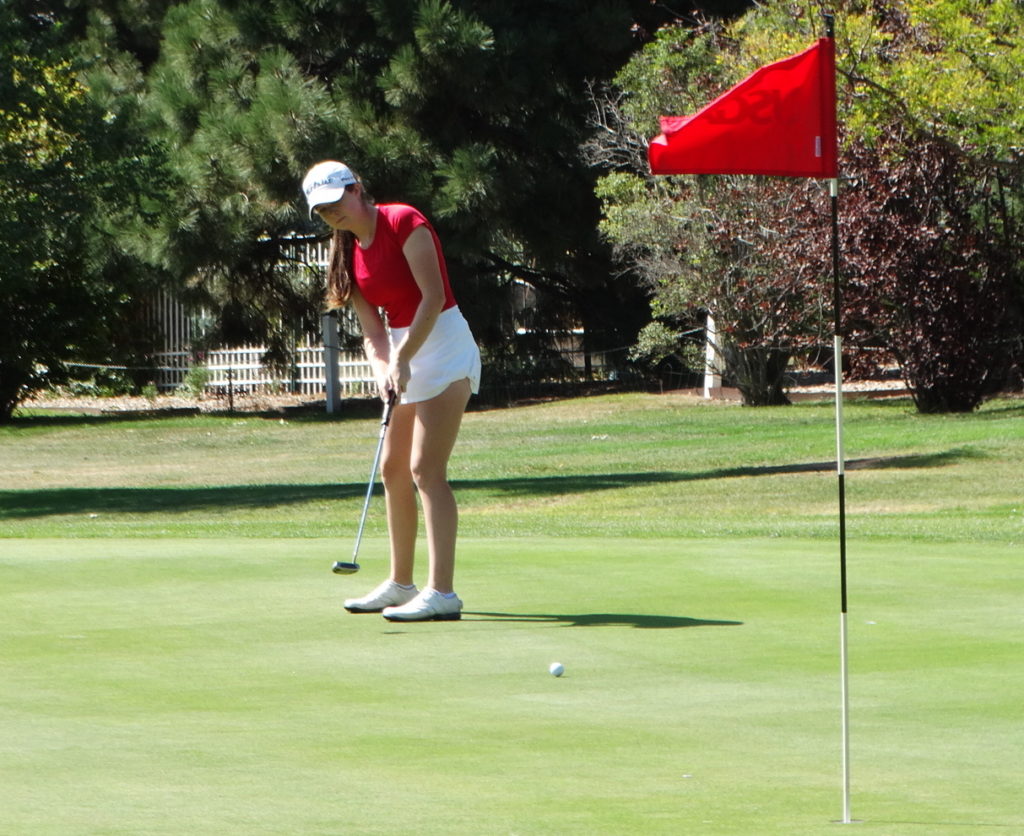 Schalk and Hillary first qualified for the U.S. Women's Four-Ball in 2017. They went on to make match play in the national championship the next spring. Despite Schalk being ill before the match, she and Hillary took four-time U.S. Women's Mid-Amateur champ Meghan Stasi and partner Dawn Woodward — winners of the 2009 Women's International Four-Ball — to the 18th hole before falling 1 up.
And now the Coloradans are going back for seconds.
"It's super exciting," Schalk said. "It's probably the favorite tournament I've ever played in so I think we're both really excited."
Added Hillary: "They just treat you so nice there. We loved it. We travel together all the time (to regional and national tournaments) so it will be fun."
Schalk and Hillary, with their dads caddying for them (Matt Schalk and Jim Hillary), went bogey-free best-ball on Monday. Each of them chalked up three birdies.
"But we probably left at least four shots out there," Schalk said. "We both lipped out on two different par-3s when we were both inside 6 feet. We were pretty consistent today and our putting was pretty good, but we should have made a lot more."
The positive thing was that when one of them was having some trouble on a given hole, the other was there to pick up the slack.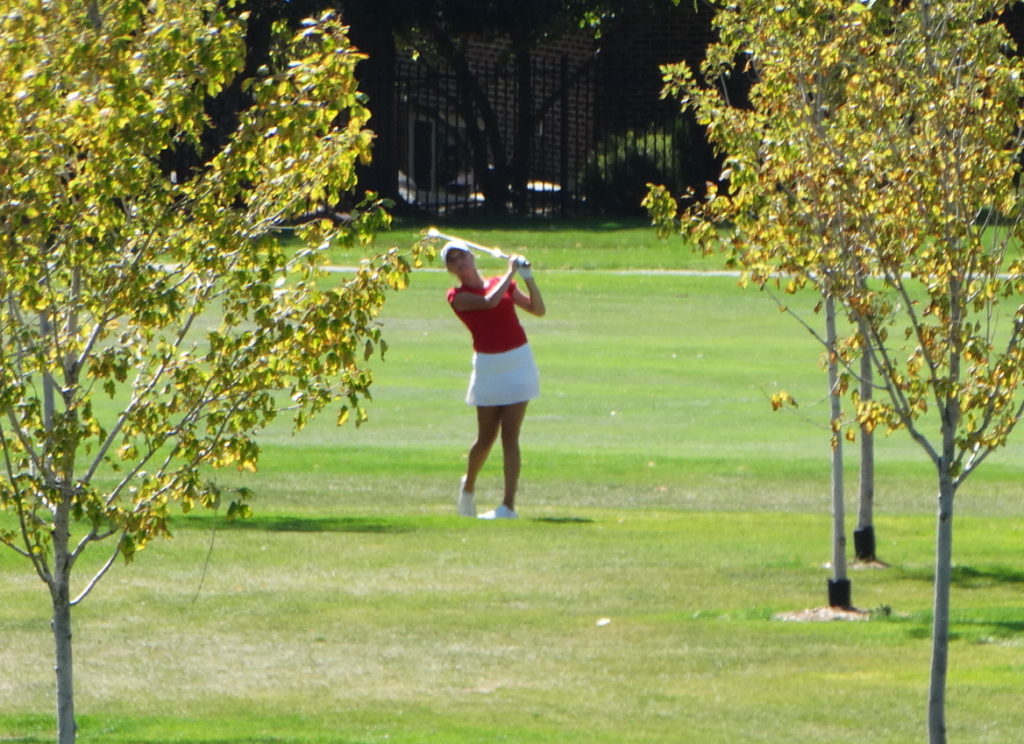 Suffice it to say it was a far cry from last's year's U.S. Women's Four-Ball qualifier at Fox Hollow, where they shot an even-par 71 and were five strokes off the qualifying standard.
"The Ranch (2019) and Walnut Creek (2017) are more friendly to us than Fox Hollow," said Hillary, who won an AJGA event in Montana earlier this month. "And this time we saved each other."
Next year's Four-Ball will be the third USGA championship for both Hillary and Schalk, who have competed in one U.S. Girls' Junior besides their Four-Balls together.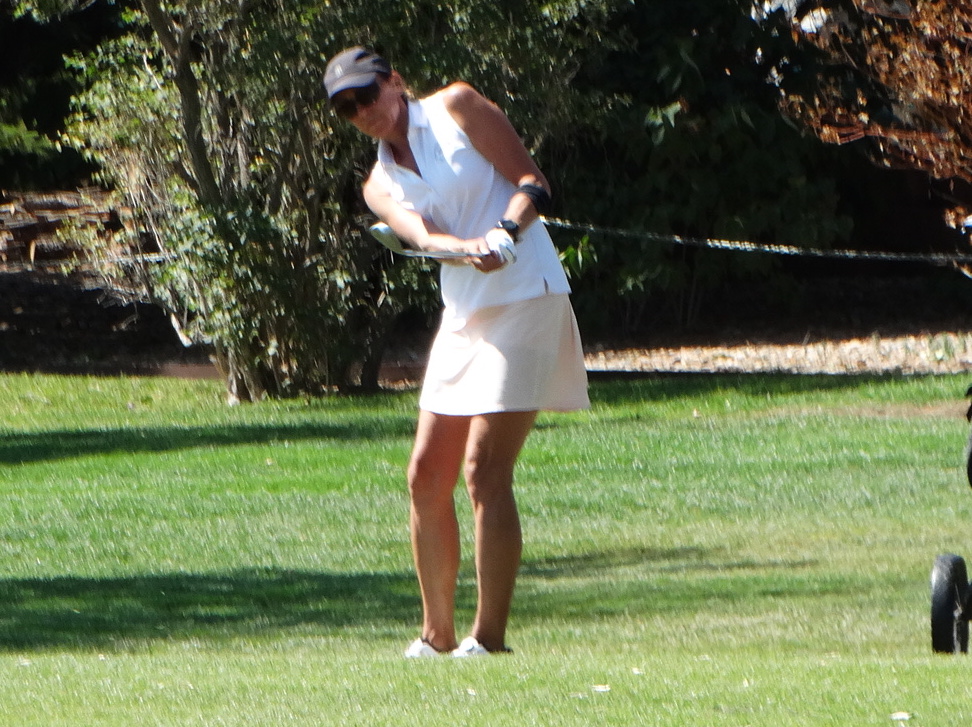 As for Maurycy, next spring's Four-Ball will mark roughly her 12th USGA tournament and her second foray into this national championship. She played in the U.S. Senior Women's Amateur in late August.
Schaefer, meanwhile, had never even attempted to qualify for a USGA championship until Monday.
"It's super fun," the Arapahoe High School graduate said. "I didn't come into today with any expectations. Just have fun with Tiffany. She told me, 'Don't focus on the outcome. We're just going to have fun. Life's great.' I was like, 'Thank you, Tiff. That's the perfect attitude.'
"Not knowing what the number would be (necessary to qualify), the attitude was to be relentless, and the lower the better."
Playing in the same group as Hillary and Schalk seemed to pay dividends, particularly as the day wore on. After being 1 over par best ball through seven holes, Schaefer and Maurycy went 5 under for their last 11 holes, with Maurycy providing the initial spark with birdies on 8 and 10.
"I think the energy of playing with a team that was 6 under helped us," Maurycy said. "It helped us zero in and focus and do what we needed to get done. It was like, 'We have two shots at birdie (potentially each hole) and let's not overthink it."
The pair finished with a flurry, which made all the difference.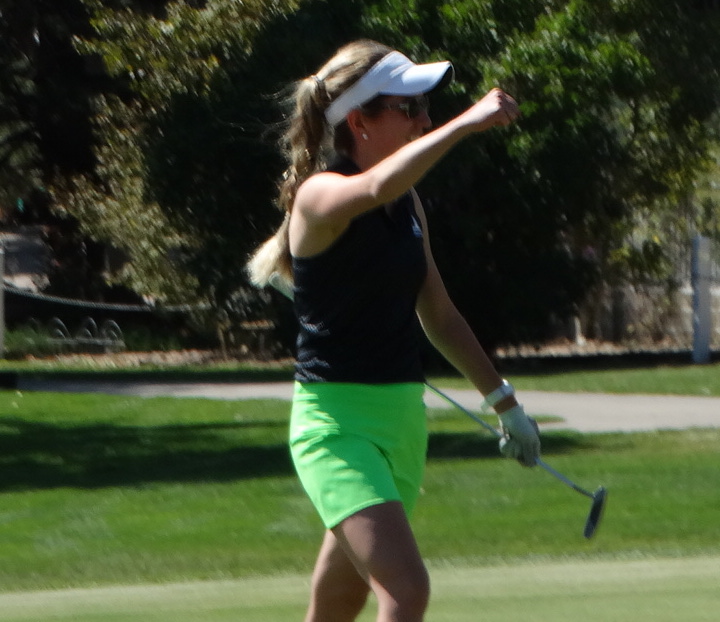 Schaefer, who had made a big-breaking 20-foot birdie on No. 12, also birdied the final two holes. She nearly made a hole-in-one on No. 17, where a fortunate bounce after teeing off with a hybrid left her 4 inches for birdie. Then on the par-4 18th, she drained a putt from 35 feet, punctuating it with a fist pump — to put her team over the top without a playoff. 
"That's what we needed," Maurycy said.
"I told her after I made that little putt on 17, 'One more,'" Schaefer said. "We have one hole and we need one more (birdie) and we've got it. Finishing that way and seeing that we only got in by one, that was nice."
This is the second successful tournament of 2019 for Maurycy and Schaefer, who won the CGA Mashie Championship in June. In fact, the two had never met until being introduced by Colorado Golf Hall of Famer Janet Moore in order to be paired at the 2018 Mashie.
"It's all worked out from there, so God bless Janet Moore," said Schaefer, a former high school teammate of Hannah Wood, who qualified for the 2016 U.S. Women's Open.

U.S. Women's Amateur Four-Ball Qualifying
At Par-71 The Ranch CC in Westminster
ADVANCE TO NATIONAL CHAMPIONSHIP
Charlotte Hillary, Cherry Hills Village/Hailey Schalk, Erie 65
Tiffany Maurycy, Denver/Holly Schaefer, Greenwood Village 67
ALTERNATES (In Order)
Shelly Edwards, Boulder/Erin Houtsma, Denver 68
Stacey Arnold, Westminster/Shirley Vaughn, Canton, Ohio 72
For all the scores, CLICK HERE.