More than 25 2021 Colorado high school grads now set to play college golf
By Gary Baines – 4/8/2021
When junior golfers began making their college commitments official back in November, it was certainly an unusual time in the collegiate game.
The previous college season, there were no national champions crowned. And most of the NCAA Division I golf programs in the nation didn't play an official tournament in the final nine months of 2020. In both cases, Covid-19 was the culprit as safety concerns nixed many an event.
With any luck, none of the golfers who have signed National Letters of Intent or otherwise formally committed to play in college will ever have to endure anything similar after they start their careers in the fall. After two straight seasons that were abbreviated in many cases, there's a good chance a true sense of normalcy will return for college golf in 2021-22.
Much of the attention regarding college golf commitments understandably comes in November, when signing of NLIs is first allowed and many of the top recruits make things official. But players in sports such as golf can continue to formalize their choices through Aug. 1.
In Colorado, the number of golfers from the high school graduating class of 2021 who have committed to play golf for specific college programs has jumped considerably since our initial report in November. In fact, now at least 27 Coloradans (15 boys and 12 girls) who will graduate this spring have finalized their college golf plans.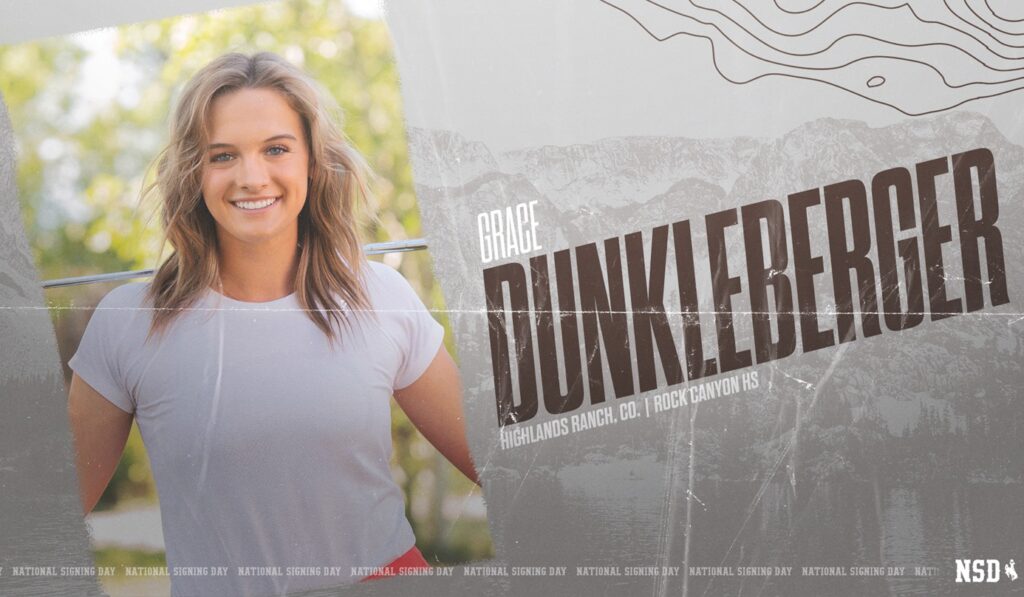 That includes at least seven Coloradans, with six of them girls, who will play NCAA Division I golf beginning in the fall. Additions to that list in the last several months include Taylor Bandemer of Loveland (Southern Utah), Grace Dunkleberger of Highlands Ranch (Wyoming) and Kalai Hamlin of Monument (North Dakota). They join Coloradans who signed Division I Letters of Intent in mid-November: Jordan Jennings of Montrose (Colorado State), Emma Bryant of Aurora (University of Denver), Aubri Braecklein of Northglenn (Georgia State) and Sloane Post of Centennial (Northern Colorado) .
Below is an updated list of Coloradans and/or Junior Golf Alliance of Colorado members who have signed NLIs or have committed to play college golf for specific programs. (To let us know about additional commitments, email us at golfjournal@coloradogolf.org)
CLASS OF 2021
Taylor Bandemer of Loveland (Loveland High School) — Southern Utah (NCAA Div. I)
Mason Bernard of Aurora (Cherokee Trail HS) — Northeastern JC in Sterling (Junior college)
Aubri Braecklein of Northglenn (Jefferson Academy) — Georgia State (NCAA Div. I)
Emma Bryant of Aurora (Eaglecrest HS) — University of Denver (NCAA Div. I)
Gavin Buttshaw of Aurora (Cherokee Ridge HS) — Concordia (Neb., NAIA)
Owen Cornmesser of Fort Collins (Fossil Ridge HS) — Colorado School of Mines (NCAA Div. II)
Grace Dunkleberger of Highlands Ranch (Rock Canyon HS) — Wyoming (NCAA Div. I)
Kaden Ford of Colorado Springs (Discovery Canyon HS) — Southern Virginia (NCAA Div. III)
Merielle Gojo of Cherry Hills Village (Cherry Creek HS) — CSU-Pueblo (NCAA Div. II)
Kalai Hamlin of Monument (Lewis-Palmer HS) — North Dakota (NCAA Div. I)
TJ Hicks of Greenwood Village (Cherry Creek HS) — Embry-Riddle Aeronautical University (Ariz., NCAA Div. II)
Jordan Jennings of Montrose (Montrose HS) — Colorado State University (NCAA Div. I)
Carson Kerr of Grand Junction (Grand Junction HS) — Fort Lewis (NCAA Div. II)
Trey Kirschner of Arvada (Ralston Valley HS) — Providence Christian College (California, NAIA)
Trey Kuntz of Sterling (Sterling HS) — Northeastern JC in Sterling (Junior college)
Jadon Lockwood of Brighton (Brighton HS) — Otero JC in La Junta (Junior college)
Jeff Nelson of Commerce City (Prairie View HS) — CSU-Pueblo (NCAA Div. II)
Max Noffsinger of Fort Collins (Frontier Academy) — University of Jamestown (N.D., NAIA)
Anju Ogi of Arvada (Arvada West HS) — CSU-Pueblo (NCAA Div. II)
Morgan Palermo of Parker (Ponderosa HS) — Oklahoma City University (NAIA)

Graham Parks (Chatfield HS) — Dordt University (Iowa, NAIA)
Sloane Post of Centennial (Arapahoe HS) — Northern Colorado (NCAA Div. I)
Zoey Rodriguez of Pueblo (Pueblo South HS) — CSU-Pueblo (NCAA Div. II)
Leanne Telle of Colorado Springs (Colorado Springs Christian School) — Whittier College (Calif., NCAA Div. III)
Tyler Tyson of Arvada (Arvada West HS) — CSU-Pueblo (NCAA Div. II)
Ryan Vaver (Centaurus HS) — Macalester College (Minn,, NCAA Div. III)
Grace Young of Highlands Ranch (Valor Christian) — Rhodes College (Tenn., NCAA Div. III)