New Colorado-based tournaments helping fill void this fall for local Division I college golfers who can't compete for their schools; CGA hosting Fall Amateur Championship at CommonGround Oct. 9-11
By Gary Baines – 9/2/2020
Normally, the college golf season for the nine NCAA Division I programs based in Colorado should have been gearing up about now. The Gene Miranda Falcon Invitational that the Air Force Academy has hosted at Eisenhower Golf Club for the past 51 consecutive years would have started things off, tournament-wise, in early September.
Last year, the Falcon Invite was one of nine Division I golf tournaments that were contested in Colorado in either September or October.
But this year is far from normal in so many different ways due to Covid-19. And one of the ways it's changed is that none of the nine DI golf programs based in Colorado will compete in tournaments as teams in the fall due to coronavirus concerns. (It should be noted that the NCAA Division II golf teams in Colorado, who are part of the Rocky Mountain Athletic Conference, are scheduled to play in the fall.)
So what will fill the void in the coming couple of months? After all, it's not as if local DI players — many of whom are among the top golfers in the state — are simply not going to compete in the fall.
And, sure enough, supply has been in the process of meeting the demand.
At least three Colorado-based tournaments have recently taken shape that will cater to a large extent to college golfers:
— GCAA (Golf Coaches Association of America) Amateur Series Powered by Golfstat, Sept. 21-22 at Fort Collins Country Club. Men's and women's competitions. 54 holes.
— Colorado National Women's Amateur Powered by The Cactus Tour, Oct. 3-4 at Colorado National Golf Club in Erie. CURRENT ENTRANTS.
— CGA Fall Amateur Championship, Oct. 9-11 at the CGA-owned CommonGround Golf Course in Aurora. Men's and women's competitions.  Limited to 18-26 year-olds with handicaps lower than 5.0. 54 holes walking only. MORE INFORMATION. CURRENT ENTRANTS.
The GCAA event, which already has a full field, essentially replaces the Colorado State University-hosted Ram Masters Invitational at Fort Collins Country Club on the schedule as the college tournament had the same dates. The Ram Masters was one of the Colorado-based DI college tournaments that was canceled when the Mountain West Conference announced that all fall competition for men's and women's golf was nixed for 2020.
While the aforementioned Colorado-based tournaments are open to some other amateurs, the fields for all three events will be dominated by college golfers and players of a similar age.
If that's the case, an observer might ask, what's the big difference between these tournaments and typical fall college events?
First, there's no team component in these fall 2020 tournaments. And secondly, competitors have to foot the entry fee if they want to play. And, as one local college head coach noted, "I know our players want to play but the entry fees are prohibitive for some of them unfortunately."
Among the early entrants for the CGA Fall Amateur are a number of players from local DI teams, including Cal McCoy, Connor Jones, Ben Pierleoni, Caroline Jordaan and Camille Enright (University of Denver); Jacob Mason (University of Colorado); Jack Castiglia, TJ Shehee and Westin Pals (University of Northern Colorado).
At Fort Collins CC, the field as it currently stands features Davis Bryant, AJ Ott, Gavin Hagstrom, Gunnar Broin, Andrew Lafferty and Gabby Minier (CSU); Daniel O'Loughlin, Cole Krantz, Canon Olkowski, Victor Bjorlow, John Paterson, Adam Matteson and Kristoffer Max (CU); Jackson Solem, McCoy, Jones, Esteban Missura, Carson Griggs, Jun Ho Won, Brady Arnett and Jordaan (DU); Shehee, Logan Hensley and Jenna Chun (UNC), Tyler Severin, Erin Sargent and Jessica Zapf (Wyoming); and Leigha Devine (Rutgers).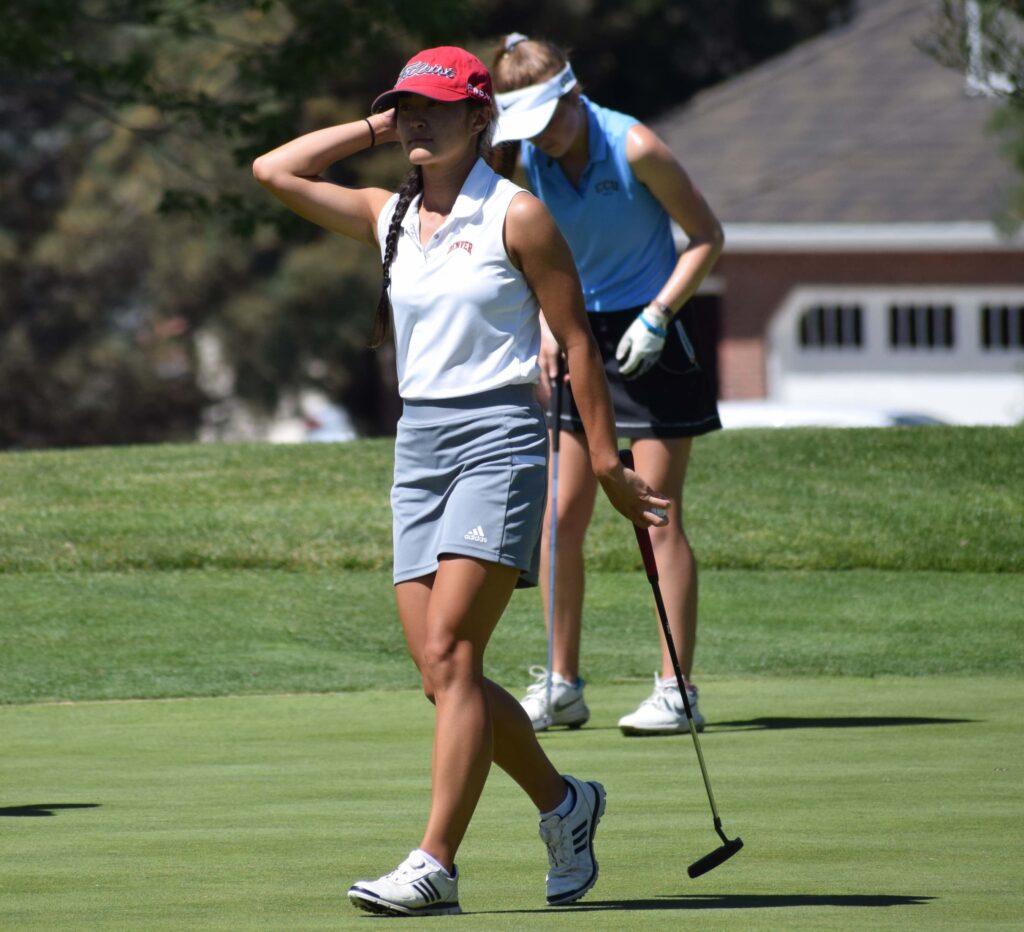 Among those scheduled to compete at Colorado National are Mary Weinstein, Jordaan, Anni Heck and Enright (DU); Hailey Schalk and Kelsey Webster (CU); Lauren Lehigh (New Mexico); Marie Jordaan (Santa Clara); Zapf and Meghan Vogt (Wyoming); and Emma Bryant (who will be going to DU in the fall of 2021).
Also to deal with the college-level tournament demand this fall, CU men's coach Roy Edwards and Wyoming men's coach Joe Jensen have added two tournaments in September/October to their Troon Saguaro Amateur Series: the Tucker Amateur in Maricopa, Ariz., Sept. 26-27, and the Silver State Amateur in Las Vegas Oct. 17-18. The Saguaro Amateur Series events typically draw some players from Colorado.
Although formal college golf tournaments won't be taking place this fall for Colorado-based DI programs, college golf teams compete in both the fall and the spring, with conference, regional and national championships decided in the spring.