Coloradans Michael Harrington and Josh McLaughlin solid on opening day of U.S. Mid-Am
By Gary Baines – 9/25/2021
Michael Harrington is competing in his seventh U.S. Mid-Amateur, and the Colorado Springs resident hopes it will be a lucky No. 7.
So far, through the opening day on Saturday, Harrington has a solid start under his belt.
The 2014 CGA Player of the Year, a quarterfinalist in the U.S. Mid-Am in 2014, shot a 1-over-par 71 at Miacomet Golf Course in Nantucket, Mass., which leaves him tied for 89th place out of the 264 contestants. Harrington, who grew up in nearby Rhode Island, made three birdies and four bogeys on day 1.
Also 1 over par — but not yet done with round 1 at the end of the day on Saturday — was Josh McLaughlin of Loveland, who made it into the national field after originally being an alternate. McLaughlin, the 2019 CGA Match Play champion, was 1 over through 16 holes at Sankaty Head Golf Club and will complete the round early Sunday morning. He made two birdies and three bogeys on Saturday.
Players will need to finish in the top 64 after two rounds of stroke play in order to advance to match play, which is scheduled to begin on Monday. The contestants will switch courses for round 2 on Sunday, meaning that all the Coloradans except McLaughlin will play Sankaty Head, where all the match play will take place. McLaughlin will tee it up at Miacomet after wrapping up round 1.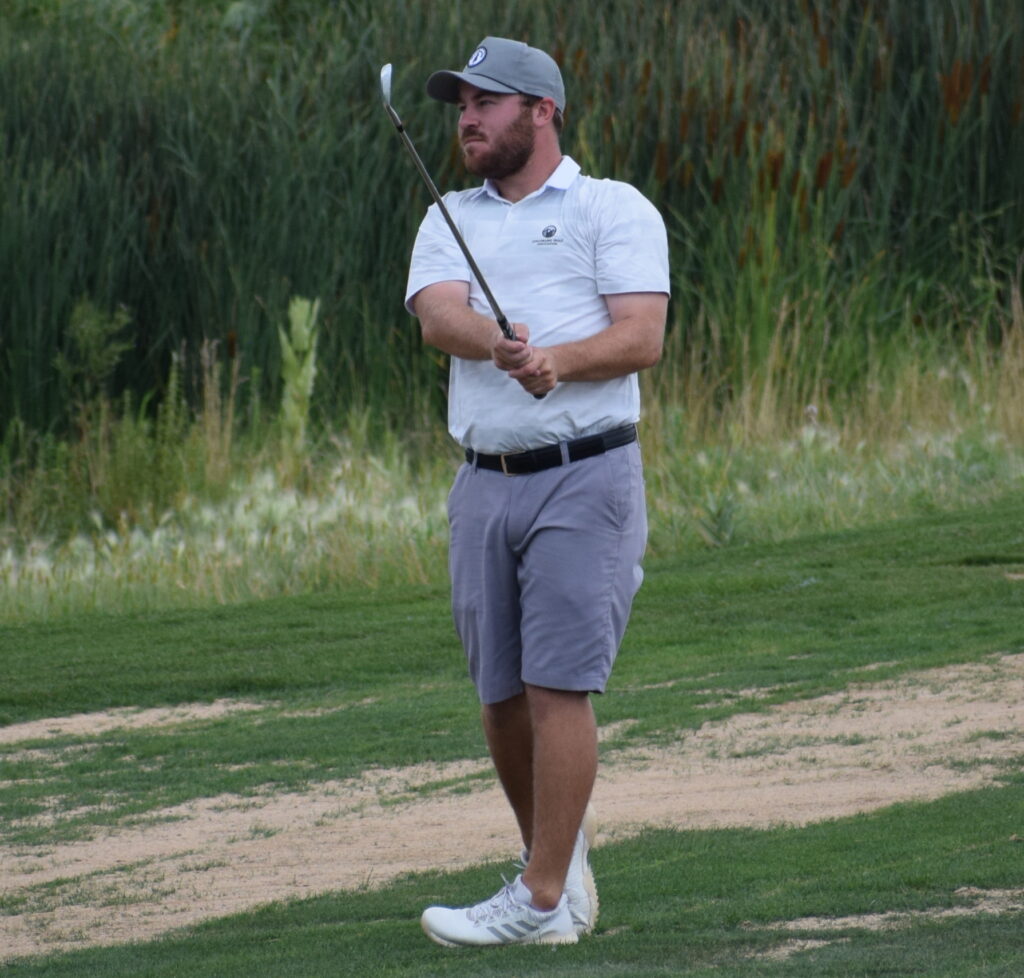 The other Coloradans competing in the Mid-Am played Saturday at Miacomet. Ross Macdonald of Castle Rock, a former University of Colorado golfer, opened with a 4-over 74. Tom Glissmeyer of Denver, competing in his first USGA championship since 2006, posted a 76. And Joseph Chally of Castle Rock was 6 over through 16 in his USGA championship debut.
Australian Lukas Michel, who is defending his title after winning the 2019 U.S. Mid-Am at Colorado Golf Club, opened with a 74 at Miacomet. (There was no U.S. Mid-Am in 2020 due to Covid-19 safety concerns.)
Extensive fog delays at Sankaty Head caused a long backup of play on Saturday.
Here are the scores for all the Coloradans competing in the U.S. Mid-Am:

89. Michael Harrington, Colorado Springs 71 (Miacomet)
89. Josh McLaughlin, Loveland 1 over par through 16 (Sankaty Head)
174. Ross Macdonald, Castle Rock 74 (Miacomet)
207. Tom Glissmeyer, Denver 76 (Miacomet)
207. Joseph Chally, Castle Rock 6 over par through 16 (Miacomet)
For all the results from the Mid-Am, which is limited to competitors 25 and older, CLICK HERE.