Former CSU golfer Prendergast fires 71 in first pro round; 17-year-old pro shares lead; McGill likes pro outlook for Kupcho; LPGA rookie Huffer opens with 72; new digs at GVR
By Gary Baines – 05/29/2019
The only thing that seemed different for Katrina Prendergast on Wednesday at the CoBank Colorado Women's Open was the lack of an "(a)" by her name on the scoreboard.
The former Colorado State University golfer last year almost became just the second amateur to win the CWO as she led by three after two rounds and went on to finish runner-up overall at Green Valley Ranch Golf Club in northeast Denver.
This year, Prendergast is back, having graduated earlier this month with a degree in business from CSU.
Oh, and by the way, she turned pro on Tuesday and is making the CWO her professional debut.
"We've been thinking about it," said the 21-year-old from Sparks, Nev. "We didn't see why not to turn pro for this event. I've played well here. Why not? I think it was a good idea. I like this course a lot.
"I'm back in Colorado and I played well here last year. I think it's kind of nice to start here."
And, after shooting three straight sub-par rounds last year, Prendergast was very solid once again as she carded a 1-under-par 71 in her first round as a pro. That left her in a tie for fourth place, three strokes behind the co-leaders: 17-year-old pro Yealimi Noh of Concord, Calif., and Tracy Stanford of Austin, Texas. Noh won the U.S. Girls' Junior Championship in 2018.
Prendergast was paired on Wednesday with former CSU teammate Ellen Secor, the duo that won the 2018 U.S. Amateur Four-Ball title. And the newly-minted pro made four birdies, a bogey and a double bogey in the chilly conditions for her 71.
"I had a couple of hiccups with chipping, but made it up with some putts," Prendergast said. "I thought I played pretty well.
"I like this course. It fits my game. It's short enough where I can hit some wedges into greens."
After playing events like the Colorado Women's Open this summer, Prendergast plans to go to LPGA Q-school in the fall.
In the meantime, she and Secor will spend U.S. Open week in mid-June at Pebble Beach, where they'll be recognized for the U.S. Four-Ball championship they won last year.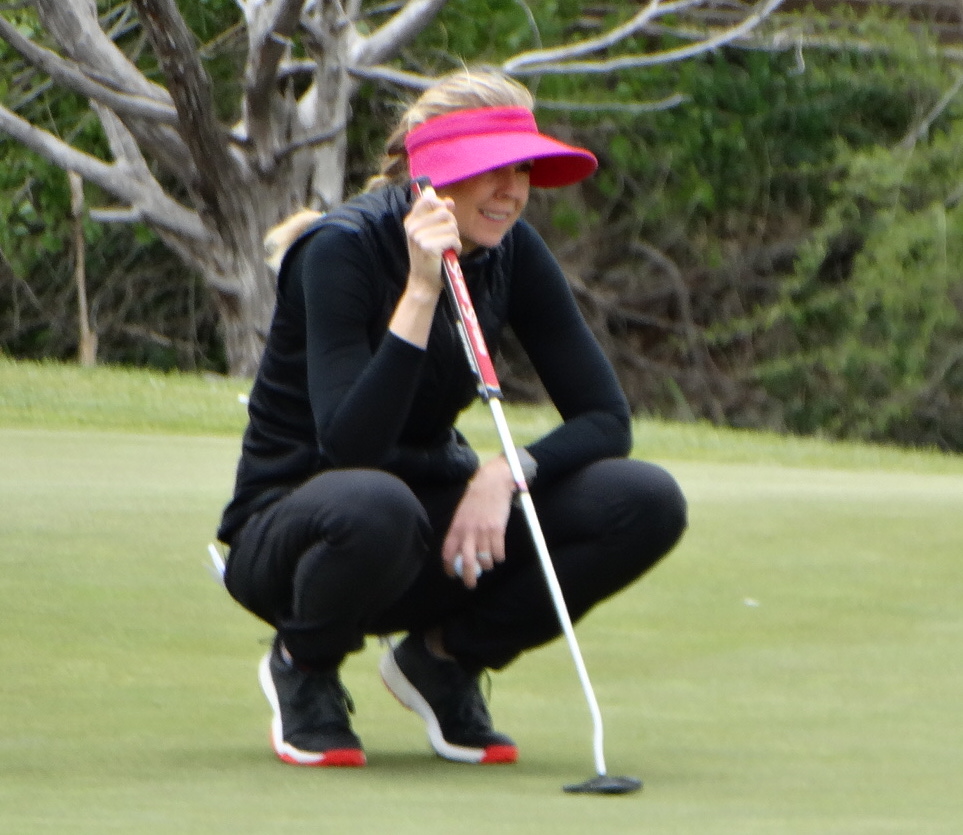 McGill Predicts Kupcho 'Will Be Just Fine' As A Pro: Perhaps it was fitting.
While Colorado resident Jennifer Kupcho will make her pro debut this week at the U.S. Women's Open in Charleston, S.C., one of the very few female golfers of similar stature who grew up in Colorado was back competing in the CoBank Colorado Women's Open after a long and productive LPGA Tour career.
Colorado Golf Hall of Famer Jill McGill, winner of two USGA championships as an amateur in the 1990s, was asked her take on Kupcho, who won an NCAA individual title in 2018 and the Augusta National Women's Amateur last month.
McGill, who moved back to the Denver area from Cabo San Lucas in Mexico late last summer after spending the first 18 years of her life in Colorado, hasn't yet met Kupcho. But from what she's seen and read, she's very impressed with her fellow Coloradan, who up until this week was the No. 1-ranked female amateur in the world.
"Amazing," McGill said of Kupcho. "I'm so happy to see what she's doing out there. It seems like she has a really strong head on her shoulders. I think she's going to be just fine.
"From everything I've read and seen — I haven't had the opportunity to meet her yet — I think she probably has some really good guidance and that she'll be able to be very successful (as a pro).
McGill never won on the LPGA Tour, but she earned more than $2.3 million on the circuit and posted two second-place finishes and two thirds. So what are the 47-year-old's observations as Kupcho embarks on an LPGA Tour career, similar to what McGill did in 1996?
"I think the landscape has changed since I went out there," McGill said. "I was by myself, touring by myself, didn't know anybody, looking for a caddie. She probably has a pretty good team around her, which will make the transition a little easier. I think she has some good friends from college golf out there, which makes a big difference. It makes life on tour easier."
For the record, Jennifer Kupcho's dad, Mike, plans to caddie for his daughter this week in the U.S. Women's Open and in upcoming LPGA Tour events.
McGill Fires 73 While Knocking Off the Rust: Speaking of McGill, considering she was playing just her third round of golf since November, shooting a 1-over-par 73 on Wednesday and sharing 21st place in the Colorado Women's Open wasn't bad.
"It's different now than it was 10 years ago," said the LPGA Tour veteran, who birdied her last hole from 15 feet — one of her four birdies on the day. "I'm fine with it. This is my third round of golf since November. I hit a couple of balls with my 3-year-old, alternating five for him and five for me, so it's a little different perspective. I can't complain too much, really.
"Right now my focus is my 3-year-old and my 7-year-old. I enjoy being around golf and I enjoy playing when I get the opportunity."
McGill has rarely competed in the Colorado Women's Open given that its debut roughly coincided with the start of her LPGA Tour career. But after moving back to Colorado less than a year ago, she made it a point of playing this year.
"I wanted to support Colorado golf," said McGill, who finished third in the inaugural CWO, in 1995 at Fox Hollow Golf Club. "It's a great event that they put on. It's great for the ladies. Why not?"
Amid Rookie LPGA Tour Season, Huffer Trying to Get Game Dialed In: After finishing 10th in the LPGA Q-Series in the fall to earn her LPGA Tour card, Becca Huffer of Monument has been playing a pretty full schedule on that circuit. The Colorado Women's Open, which she won in 2013, is one of the few exceptions so far this year.
On Wednesday, the two-time Colorado 5A girls state high school champion shot an even-par 72, which leaves her in a share of 11th place after round 1. She made two birdies and two bogeys on the day.
"I'm working on a few things with my swing," she said. "I'm not hitting the ball great. I was feeling better at the end. It was OK, one of those kind of days — lots of pars.
"But it's fun to be back."
The 28-year-old Denver native has had a tough time getting a foothold in her rookie season on the LPGA Tour. She has yet to make a cut in eight starts, though she missed by just a stroke last week at the Pure Silk Championship.
"I've realized the last few years I've got to stop trying so hard," Huffer said on Wednesday. "I started doing that again out there. I think a little too much about everything on the course. I've got to get out of my own way. I played decent in the last tournament. I think it's going in the right direction. Hopefully I'll have a good middle of the season.
"Right now I've just not been hitting the ball well, Usually one of my strengths is my approach shots. The positives are my putting and my short game have been good. I just need to get birdie chances because unfortunately out there you can't let a few strokes go here and there from bad swings. You can't have too many mistakes.
"Everyone is really good (on the LPGA Tour). If you're having a bad day, you've still got to shoot under par. It's been fun getting the travel and the caddie stuff figured out and all that kind of stuff. I've been enjoying it. Hopefully I'll get some good results coming soon."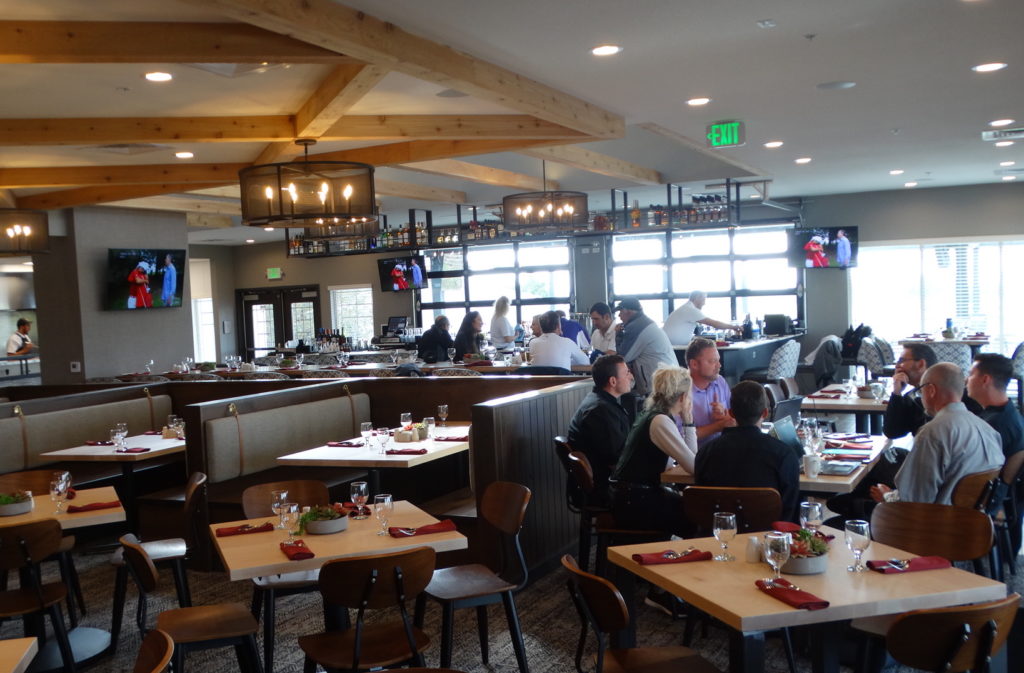 New Digs at GVR: Things have been changing left and right over the last year at Green Valley Ranch Golf Club, home of all three CoBank Colorado Open Championships:
— The Jim McLean Golf Schools took up a residence at GVR last summer, and McClean himself will make conduct a free adult clinic at the Denver course on Sunday from 10 a.m. to noon.
— The CoBank Colorado Open Championships underwent a schedule change for 2019 — the first significant one since 2012 — as the CoBank Colorado Women's Open and the CoBank Colorado Senior Open switched dates, with the CWO moving close to Memorial Day and the CSO close to Labor Day.
— And, as those involved with the Colorado Women's Open have seen first-hand this week, the main level of the clubhouse at GVR has undergone a complete gutting and renovation over the past year, though the basic structure has remained largely the same — aside from expanded decks. And on Wednesday, the new Ebert's restaurant and bar opened for the first time, not counting a brief debut for an earlier special event. The opening was for the benefit of the Colorado Women's Open, with a full opening scheduled for Monday (June 3).
With the golf shop and the McLean Golf Schools occupying a separate nearby building, the main floor of the clubhouse is now almost entirely taken up by the greatly expanded restaurant and bar, an area devoted to residents of nearby "active adult" communities, and various decks and terraces. There's still some work being done — mainly for deck coverings and landscaping — but the entire project is expected to be complete within a few weeks.
The hope of GVR officials is that Ebert's restaurant and bar — named after the original landowner of the property, Frederick Ebert — will draw customers not only from among GVR golfers, but from the community as a whole.
Notable: Allie Knight of Knoxville, Tenn., made the first hole-in-one of the Colorado Open Championships season, acing the fifth hole from 174 yards with a 6-iron on Wednesday afternoon en route to a 74. … Grace Olkowski, a 16-year-old from Las Vegas who used to live in Grand Junction, shot a 1-under-par 71 on Wednesday to lead the low-amateur competition. Caroline Jordaan of Denver, the future University of Denver golfer who last week won the 3A girls state high school title, holds second place at 72. … In the pro-am competition, the top team after round 1 is none other than the one from title sponsor CoBank — pro Paula Reto of South Africa and amateur Tyler Etcheberry of Wesley Chapel, Fla — who shot a best-ball 11-under-par 61, good for a two-stroke lead.

For the scores from the Colorado Women's Open, CLICK HERE.