Sportswomen of Colorado honoring Kupcho, Braecklein
By Gary Baines – 2/10/2021
Jennifer Kupcho went into the Sportswomen of Colorado Hall of Fame four years ago, but that doesn't mean she's done receiving honors from the organization.
SOC announced its 2021 award winners on Wednesday and the former Westminster resident, who completed her second season on the LPGA Tour in December, was named the Sportwomen of Colorado's Professional Athlete of the Year — open to females competing in any sport — for her 2020 achievements. It was Kupcho's second consecutive year receiving the honor.
One other local golfer is also receiving an award as 2020 CGA Women's Stroke Play champion Aubri Braecklein of Northglenn was named the annual SOC high school golf honoree for her achievements last year.
All of this year's Sportswomen of Colorado honorees will be recognized — along with the winners announced last year — at a virtual celebration on a date to be announced. The Sportswoman of the Year will be named at that event.
The year 2020 marked Kupcho's first full season on the LPGA Tour and featured her first victory as a professional — at the CoBank Colorado Women's Open. She also became just the second woman to compete in the CoBank Colorado Open, where she narrowly missed the 36-hole cut.
On the LPGA circuit, Kupcho posted two top-10 finishes in 2020, including her second runner-up showing on the tour, this one coming at the Shoprite LPGA Classic in early October. A week later, the 23-year-old placed seventh at a women's major, the KPMG Women's PGA Championship.
Kupcho finished 29th on the 2020 LPGA money list with $381,160. And her performances vaulted her into the top 20 of the Rolex Women's World Golf Rankings.
For 34 weeks of her life, Kupcho was the No. 1-ranked women's amateur in the world. Highlights of her amateur career included winning the 2019 Augusta National Women's Amateur and the individual title at the 2018 NCAA Division I national championships (while competing for Wake Forest). In Colorado, she was a three-time CWGA Player of the Year.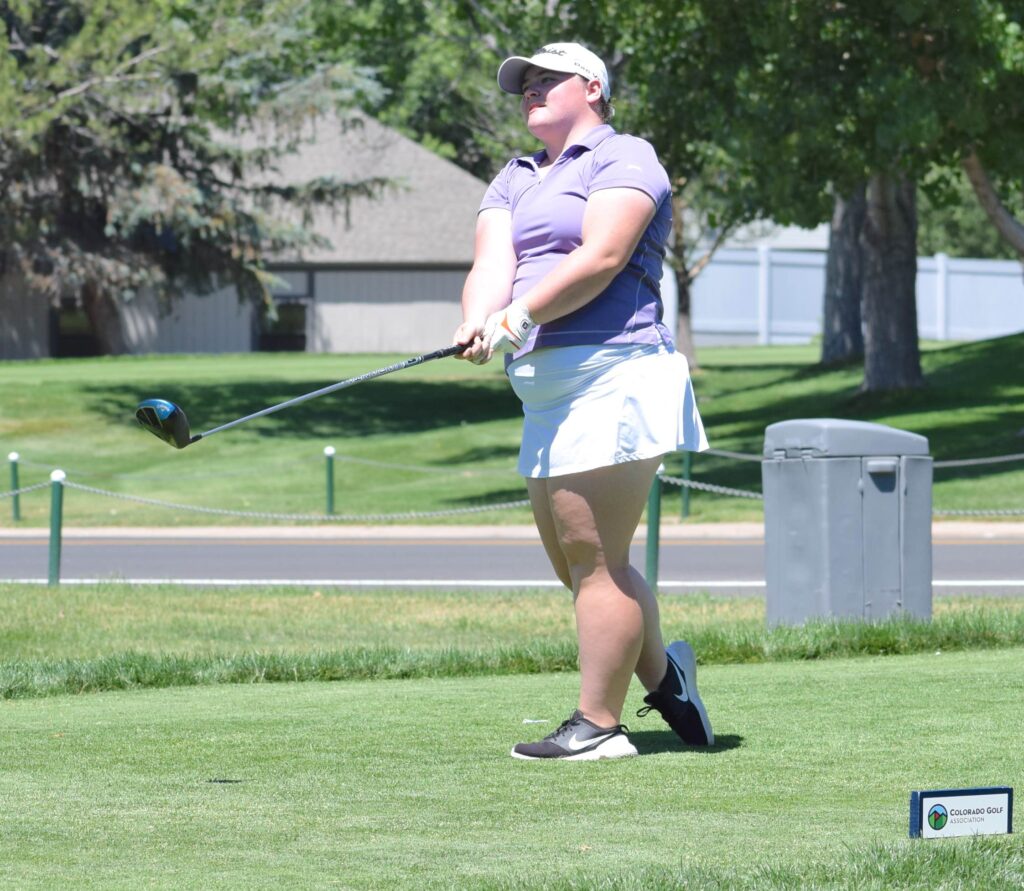 Coincidentally, the Sportswomen of Colorado's other golf honoree is attending the same high school — Jefferson Academy — that Kupcho did. Braecklein has signed a letter of intent to play her college golf at Georgia State starting in the fall.
In 2020, Braecklein was named the Junior Golf Alliance of Colorado's Girls Player of the Year after finishing runner-up in three of the four JGAC majors. But her biggest accomplishment didn't come in the junior ranks. Instead, it was winning the CGA Women's Stroke Play — arguably the most prestigious women's amateur championship held annually in the state. Braecklein captured the victory as a 17-year-old, making her the youngest champion in that event in more than a dozen years, before which detailed records weren't kept.
Here are all the Sportswomen of Colorado award winners that were announced on Wednesday:

Honorees by Sport
Jana Van Gytenbeek – Basketball – High School (Cherry Creek High School)
Daneli Pinto – Basketball – College (Colorado School of Mines)
Riley Stewart – Cross Country – High School (Cherry Creek High School)
Aubri Braecklein – Golf – High School (Jefferson Academy)
Maddie Karr – Gymnastics – College (University of Denver)
Jaelin Howell – Soccer – College (Florida State University)
Sadie Ross – Softball – High School – Small School (Eaton High School)
Nikki McGaffin – Softball – High School – Big School (Fossil Ridge High School)
Mikaela Tommy – Skiing – College (University of Colorado)
Lindsey Immel – Swimming (Rampart High School)
Tarynn Sieg – Track and Field – Track (Colorado State University)
Maria Mettler – Track and Field – Field (Air Force Academy)

Special Awards
Mary Kvamme (Colorado Coaches of Girls Sports) – Joan Birkland Leadership Award (Lakewood)
Cross country coach Julia Fuller – Coach of the Year – High School (Buena Vista High School)
Basketball player Kindyll Wetta – Comeback of the Year – High School (Valor Christian High School)
Runner Erin Norton – Comeback of the Year – College (Metropolitan State University of Denver)
Jennifer Kupcho – Professional Athlete of the Year – (Westminster)
Cheerleading coach Christina Maccarrone – Swede Johnson Spirit Award (Grandview High School)
Former CSU basketball standout and current San Antonio Spurs assistant coach Becky Hammon – Trailblazer