Hannah House becomes latest USGA Boatwright Intern to land full-time position with CGA; she'll start as manager of member engagement on Monday
By Gary Baines – 1/4/2023
It's been an eventful — and relocation-filled — 2 1/2 years since Hannah House graduated from the University of North Carolina in the spring of 2020.
With a tough job market initially due to Covid-19, she worked as a lifeguard in her hometown of Raleigh, N.C., for a while. Then she served as an operations intern at the Sanderson Farms Championship in Jackson, Miss., in the late summer and early fall of 2020, primarily making sure all the PGA Tour's Covid guidelines were being followed at the site. Next was a USGA P.J. Boatwright internship with the CGA in Colorado. Then came a full-time program coordinator position at First Tee-Greater New Orleans.
And now, it's back to Colorado for a full-time staff position with the CGA — as the manager of member engagement, succeeding Matthew Walker, who left that position in mid-October. House will start her new role on Monday, working remotely initially before moving to Colorado at the end of this month.
"I'm really excited," House said in a phone interview this week. "I liked working with the (CGA) team when I was there before. The CGA does a really good job of always striving to improve and expand upon golf in Colorado, and I'm excited to be part of that.
"I've been in New Orleans and I've liked what I've been doing here. This fall I saw the (CGA) job was open, and I thought it might be a position I was well suited for. … I wasn't planning to leave New Orleans so quickly (after just 15 months). But when the opportunity was offered, I was excited to get to go back."
As the manager of member engagement, House will help oversee the Member Play Days the CGA conducts at various top courses across the state each year, along with the association's Women's Clinics. She'll help organize and run the season-long CGA Team Interclub competition, assist with CGA member trips, communicate on an ongoing basis with members and member clubs, etc.
House, 24, becomes another in a long line of USGA P.J. Boatwright interns who have gone on to gain full-time employment with the CGA. Boatwright Internships "give experience to individuals who are interested in pursuing a career in golf administration, while assisting state and regional golf associations in the promotion of amateur golf."
"We are very excited to have Hannah rejoin our team at the CGA," executive director and CEO Ed Mate said in a recent email. "Anytime we are able to bring back a USGA P.J. Boatwright (intern), it is a win. Hannah did a fantastic job for us during her internship in 2021 when (then-director of rules and competitions) Robert Duke moved on to work for the LPGA Tour. We will also benefit from her experience working at the First Tee of New Orleans for the past year. The First Tee does great work and Hannah's newly gained experience in that area adds to her value to the CGA."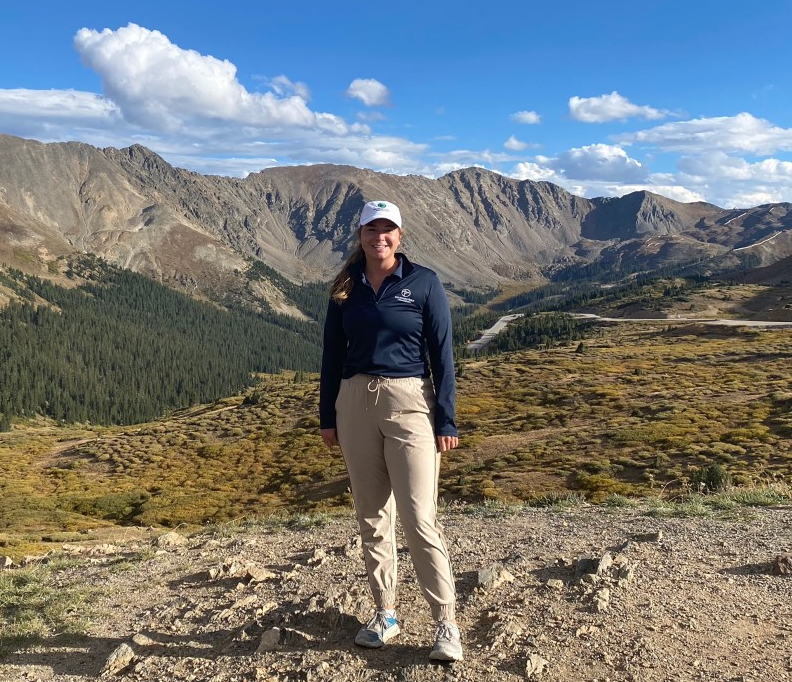 Indeed, House has worked in a variety of roles in golf administration over her brief professional career, including helping organize and oversee amateur tournaments and qualifiers during her time as intern with the CGA, assisting at a PGA Tour event, and planning and running kids programs for the First Tee-Greater New Orleans. And now, it will be membership engagement.
"For me, I've worked with tournaments, I've worked with kids, I've worked with all these different types of golfers, so I'm excited for that opportunity to get to know our members and see what kind of things they want — and how I can help them achieve that through my position," she said.
In her previous stint at the CGA — April through October of 2021 — House was mainly focused on tournament administration as she helped out a variety of men's, women's and junior events.
House grew up in Raleigh, N.C., and first took a significant interest in golf when her aunt, Jane House, a former high school golf coach, taught her the game and they hit the course semi-regularly together. Hannah went on to play golf — and swim — competitively in high school, then attended North Carolina, where she majored in exercise science and communications.
While House has long entertained working in a sports-related business, the fact that it's turned out to be golf has been partly simply a matter of that's where opportunities presented themselves.
"I've wanted to work in sports in general and I wasn't entirely sure I wanted that to be golf," she said. "But I played golf competitively in high school and I swam competitively, and I was a swim coach for several summers. When I graduated during Covid, there were not a lot of opportunities, and I just happened to find one in golf. But I had that background there already, so that's kind of how I ended up here. And that's where I've stayed since then."
Though House has spent most of her life in North Carolina, she's looking forward to returning to Colorado for the next stop on her professional journey.
"When I left, I didn't really want to leave Colorado," she said. "I had always said I'd go wherever a job takes me, but it would have been nice to stay. So now, getting the opportunity to go back is exciting."