In same year record-tying 3 Coloradans will compete in Drive, Chip & Putt Finals at Augusta National, Colorado will host a Regional Qualifying competition for first time
By Gary Baines – 3/11/2019
The year 2019 will go down as a big one for the Drive, Chip & Putt youth golf development initiative in Colorado.
First, a record-tying three Colorado junior golfers will compete in the 2019 DCP Finals, which will be nationally televised April 7 at Augusta National on the eve of Masters week.
That includes Caitlyn Chin of Greenwood Village (girls 10-11 division), who also qualified for the 2016 DCP Finals. Also making the treasured trip will be Chunya Boonta of Centennial (girls 12-13) and Grady Ortiz of Colorado Springs (boys 7-9).
Besides Chin, only three Coloradans have competed in the DCP Nationals: Luke Trujillo and Arielle Keating, both of Colorado Springs, in 2016; and Kaden Ford, also of Colorado Springs, last year.
To put Colorado's three National Final qualifiers into perspective, only seven states will have more representatives at Augusta National: California and Florida (seven each), Georgia (six), Texas and Illinois (five each) and New Jersey and New York (four each).
Ten players in each age/gender division will be in the national field at Augusta, and if a Coloradan places in the top five there, that would be a first.
But that's only part of the reason this year is especially important for the DCP in Colorado.
The other is that, when 2019-20 DCP registration was opened last week and the schedule was finalized for this season's competition, the Junior Golf Alliance of Colorado and a Colorado facility were named hosts for a Regional Qualifying event for the first time ever. Colorado Golf Club in Parker will do the honors on Sept. 8, less than a week before the course will host the U.S. Mid-Amateur Championship.
There are three qualifying stages for Drive, Chip & Putt: Locals, Sub-Regionals and Regionals. At each of 10 Regional Qualifiers, the winners of each age/gender division advance to the DCP Nationals at Augusta on April 5, 2020. For instance, Chin, Boonta and Ortiz advanced at a Regional Qualifier in St. Louis last fall.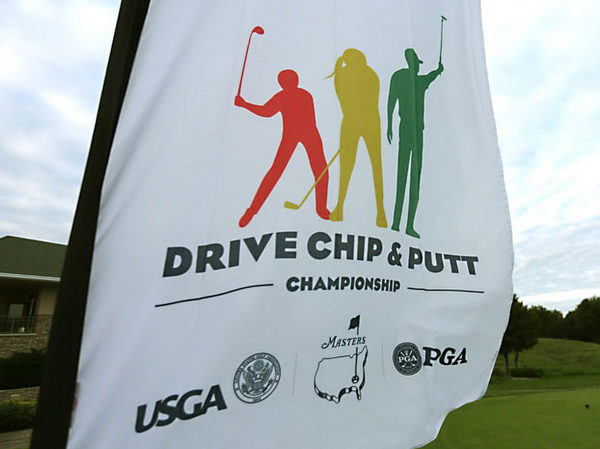 This year's Regionals are being held at some of the top courses in the country. Hosts, in addition to Colorado Golf Club, include Oakmont, Oakland Hills, Torrey Pines, TPC Sawgrass, Chambers Bay, Atlanta Athletic Club, Interlachen, TPC River Highlands and Alotian Club. For its part, Colorado Golf Club's history includes hosting 2010 Senior PGA Championship and the 2013 Solheim Cup, with the U.S. Mid-Am coming Sept. 14-19.
That will mark the seventh season of DCP, and while Colorado facilities have hosted Local and Sub-Regional Qualifying plenty of times before, 2019 will be the first year for the Colorado-based DCP Regional.
In the last few years, Coloradans have competed in DCP Regionals at Riviera in Pacific Palisades, Calif., Southern Hills in Tulsa and Bellevieve in St. Louis.
In earlier stages of DCP qualifying this year, the JGAC will host 10 Local Qualifying events and two Sub-Regionals (see below).
In DCP events, contestants score points in each discipline — driving, chipping and putting — which are added together for a cumulative total.
In all, 40 boys and 40 girls will compete in the National Finals of the DCP, which is sponsored by the Masters, the USGA and the PGA of America. The competition is limited to players 7-15.
For more information and/or to register for a 2019 DCP qualifying event, CLICK HERE.
Here are the Colorado sites at which the Junior Golf Alliance of Colorado will conduct 2019 DCP qualifying events:
LOCAL QUALIFYING
May 29 — The Golf Club at Bear Dance in Larkspur
June 3 — The Ridge at Castle Pines North

June 11 — The Club at Flying Horse in Colorado Springs
June 17 — Fort Collins Country Club
June 24 — Walnut Creek Golf Preserve in Westminster
July 1 — Cherry Creek Country Club in Denver
July 9 — CommonGround Golf Course in Aurora
July 22 — Eagle Ranch Golf Course in Eagle
July 25 — University of Denver Golf Club at Highlands Ranch
July 29 — West Woods Golf Club in Arvada
SUB-REGIONAL QUALIFYING
Aug. 3 — Murphy Creek Golf Course in Aurora
Aug. 24 — Thorncreek Golf Course in Thornton
REGIONAL QUALIFYING
Sept. 8 — Colorado Golf Club in Parker