Attendance at 2019 Denver Golf Expo the highest in 7 years
By Gary Baines – 02/12/2019
The last year the Denver Golf Expo drew more attendees than it did over the weekend, Tom Brady had just played in his fifth Super Bowl.
Considering the New England Patriots quarterback just made Super Bowl appearance No. 9, that's saying something.
The Denver Golf Expo, which wrapped up its three-day run on Sunday at the Denver Mart, drew 9,937 people this time around. That's the highest number for the show since 2012, when 10,519 showed up. The all-time high for the Expo is 11,202 in 2008.
Suffice it to say that Mark and Lynn Cramer, who have owned and operated the show since 2000, left with smiles on their faces — albeit tired-looking ones after 21 hours of overseeing the show and countless more organizing it.
"We're pleased," Lynn Cramer said on Monday afternoon. "We were just talking how a vendor came up to us after Mark announced the attendance number. He said, 'You know, that's what I like about you guys. You don't fudge it and lie just to sound good. You could have easily said you hit 10,000.' We're too honest."
Added Mark Cramer: "I wanted 10,000."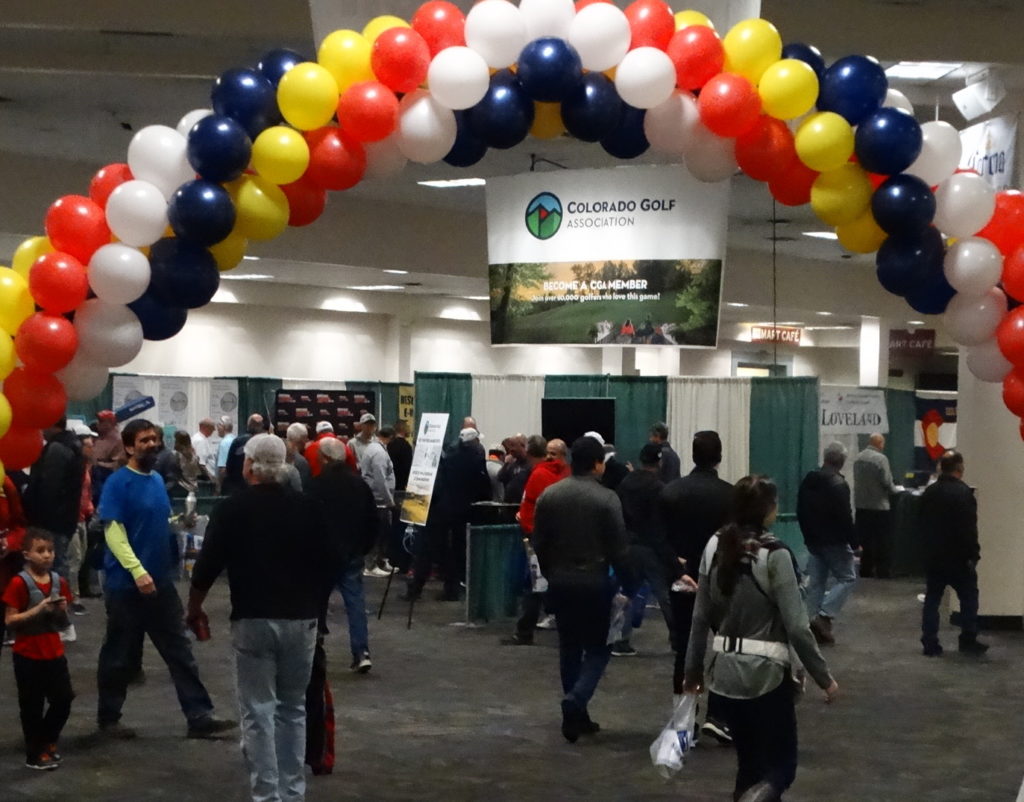 Still, a combination of a good economy and conducive weather during the Expo made for its best attendance in seven years. This year's total was about 1,400 higher than the average for the previous five years (2014 through '18).
"We had great Golf Expo weather," Mark Cramer said. "I've been trying to remind people that four of the (previous) five years, we have not had good Golf Expo weather. I know it makes a difference on attendance. It's like the golf industry, which is totally reliant on weather for rounds. A golf trade show is going to be weather-reliant too. If the streets are covered with snow and ice, people aren't going to come. And if the weather is too good, people are going to play golf (instead)."
As it was, over the weekend there was snow on the ground, but the roads were clear. It was partly cloudy and cool for most of the show. All in all, that's pretty much a sweet spot for the Denver Golf Expo in the second week of February.
Other numbers and highlights from this year's Expo:
— Colorado PGA and LPGA professionals gave 341 free 10-minute lessons.
— Approximately 250 kids went through Junior Golf Central, where youngsters could drive, chip and putt to their heart's content and get information on various junior programs, including Youth on Course, which is entering its second year in Colorado. The Youth on Course initiative allows JGAC members — who automatically are eligible for Youth on Course membership — to pay no more than $5 per round at participating YOC facilities during specified times.
— About 95 people attended the CGA's two-day Rules of Golf seminar held in conjunction with the show. These seminars — this was one in a series of many — are proving more popular than normal given the extensive changes that took effect on Jan. 1 as part of the modernization of the rules.
— Sports radio 104.3 The Fan broadcast live from the Expo for much of the day both Friday and Saturday.
— "Most of the seminars (during the show) were packed," Mark Cramer said. "A lot of them were standing-room-only."
— A total of 124 exhibitors sold their products during the Expo.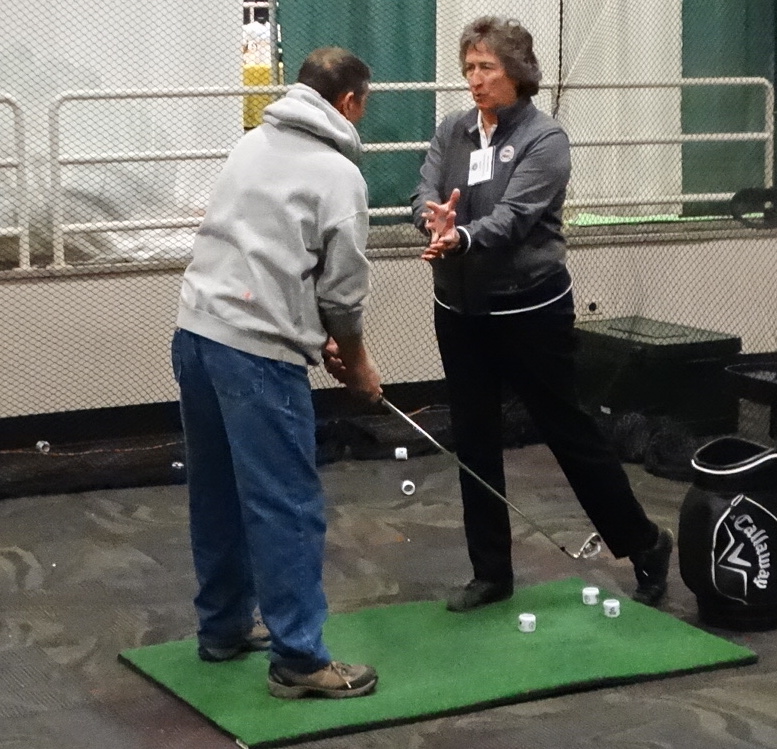 "For probably three years running now, even with the ups and downs we've had with attendance, a lot of the people that are selling there say their (sales) numbers keep going up," Mark Cramer said. "There's one small golf course that was there, he was talking $130,000 to $140,000 worth of sales. People were coming down and spending money."
Cramer said he also like the diversity of the crowd, with a good number of women, minorities and younger people in attendance.
"I'm really happy to see that the Golf Expo has done a good job on that, and the game of golf is starting to do a better job on that, so that's good," Cramer said.
This year, Expo organizers began a process to try to connect more with younger people — Millennials and Gen-Xers. As a start, an area called "The Turn" was introduced, along with two additional food options on the Pavilion floor besides the traditional one in the Plaza area. The idea is to gradually create more of a festival-type atmosphere, integrating more music along the way.
"We actually overheard comments from Millennial-age people that 'Wow, this is really cool. This is going to be awesome' when they were walking in," Cramer said. "I was happy to see the number of Millennials and Gen Xers that were there."
Along the same lines, the Cramers had a videographer capture lively scenes from the Expo this year. The plan to to create four or five videos — each 30-90 seconds long — to put on YouTube leading up to next year's show as a way to attract more people.
In addition, noted Lynn Cramer, "We also want to have more contests. That's always a goal and a challenge. The more people can do — things that keep them there and having fun and challenging their minds — the better."