Soule's birdie in playoff gives him and partner Sahlman their first CGA titles as they prevail in Four-Ball at Legacy Ridge
By Gary Baines – 8/30/2020
A year after winning the CGA Four-Ball title with partner Andrew Maier, Nick Nosewicz gets an assist for how the 2020 tournament played out.
Nosewicz didn't win this year — he and Maier tied for fifth place on Sunday — but it was because of Nosewicz that the victorious 2020 team was formed.
The two Charlies — Charlie Soule of CommonGround Golf Course and Charlie Sahlman of Cherry Creek Country Club — didn't know each other before about a month ago. But because his former partner in this event couldn't play this year, Soule needed a new one.
In stepped Nosewicz, who suggested Soule call Sahlman, who qualified for last year's U.S. Mid-Amateur at Colorado Golf Club.
"We went out and played at CommonGround and just met up here," Sahlman noted. "It worked out well. We actually have great personalities for each another. We're both a little anxious and very understanding of some yippie swings here and there or a yippie putt here or there. We were able to keep calm even when things weren't going great. We had great energy the whole time and propped each other up."
And, sure enough, the pairing yielded a victory this weekend for the two Charlies who are both Denver residents and both 36 years old.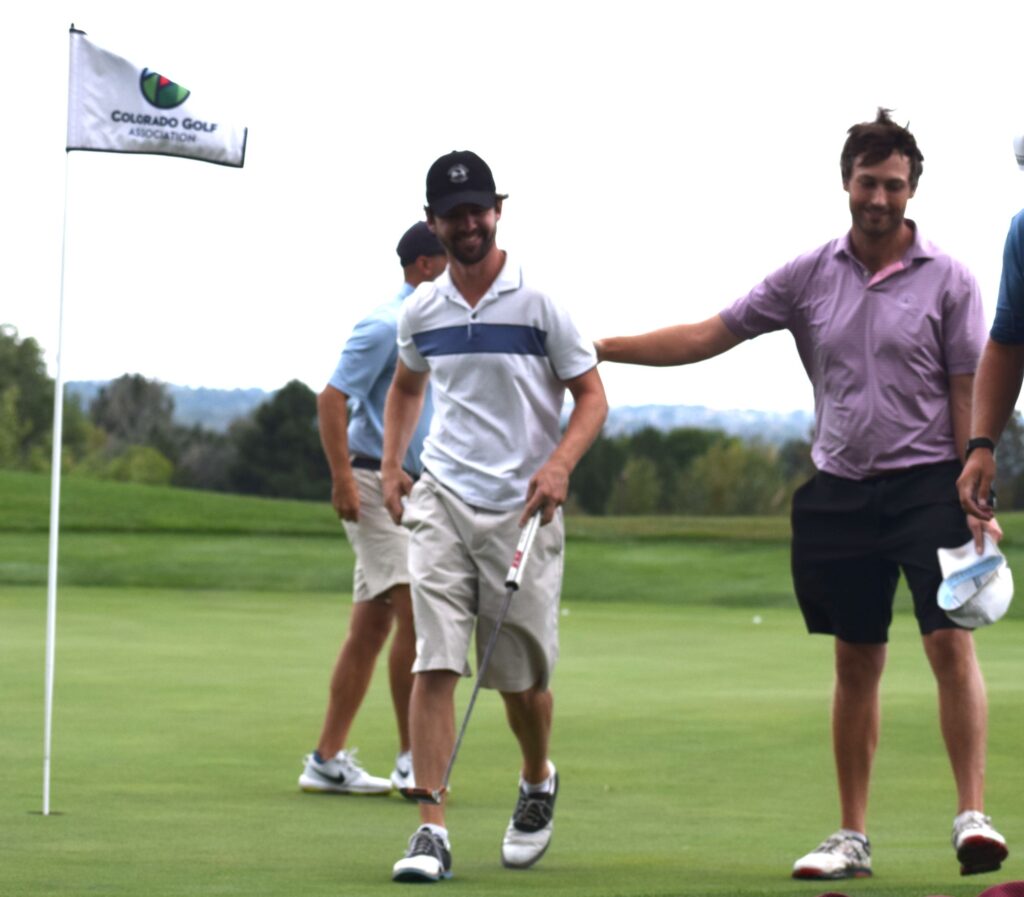 With a tightly packed leaderboard which saw numerous teams in contention on the final day of the scratch better-ball event, Sahlman drained a tricky 8-foot sliding putt for par on 16, and Soule birdied the final two holes of regulation and the playoff hole as the pair claimed their first CGA titles.
"This is the most fun I've had playing in a long time," said Soule, a former University of Denver golfer who had four top-10 finishes in the Colorado Open from 2005 through '15. "It was just a good time."
In a final round in which the wind played havoc with scores, Soule and Sahlman closed with a 4-under-par 68 and checked in with a 22-under 194 total for three rounds. In the playoff, they overcame Ryan Axlund of Valley Country Club and Matthew Gutowski of Coal Creek Golf Course, who made par on the first extra hole. Axlund was trying to win his second CGA championship at Legacy Ridge in less than a year as he captured the CGA Mid-Amateur title at the course last October. Axlund and Gutowski birdied 18 in regulation for a 5-under-par 67 on Sunday.
Steve Irwin of Lakewood Country Club, a three-time winner of the CGA Four-Ball, and fellow former University of Colorado golfer Matt Zions tied for third place at 195 after a final-round 64. Sharing third with them were Tyler Bishop of Ptarmigan Country Club and Ryan Burke of Twin Peaks Golf Course, who led — or shared the lead — after each of the first two rounds and posted a 69 on Sunday.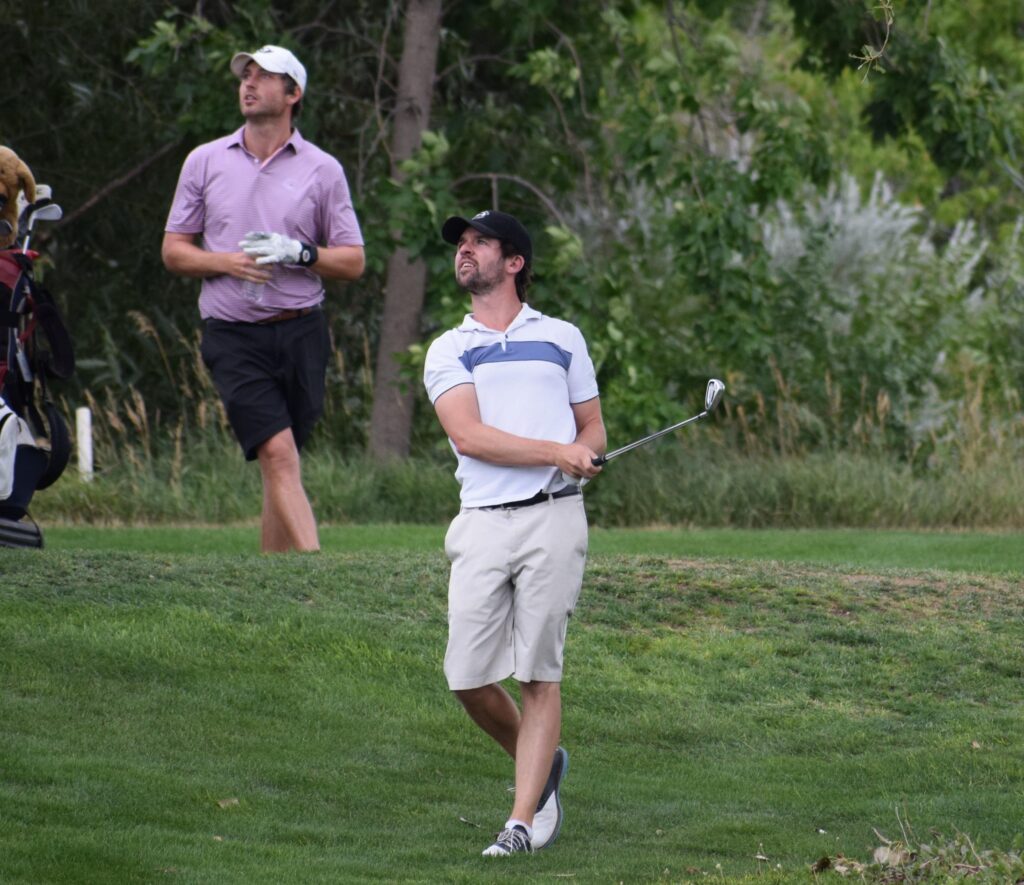 In the playoff, held at the relatively short par-5 18th hole, Sahlman hooked his tee shot into the native grass and couldn't find his ball, which took him out of the hole, leaving Soule on his own.
"It makes you batten the hatches down and focus a little more," Soule said of the situation. "Both (Axlund and Gutowski) were in play in some pretty good spots (after their tee shots). I concentrated a little more than I normally would have to. Especially in a playoff, that's what you've got to do — bump it up another level."
Soule hit his 3-wood tee shot into the right rough, where he had 195 yards left to the hole. From there, with the wind at his back, he launched an 8-iron that settled just 10 feet past the flag. After Gutowski failed to make birdie from the back fringe and Axlund barely missed a 15-foot birdie attempt, Soule cozied his eagle attempt just inches from the hole for a tap-in birdie and the victory.
On the crucial second shot in the playoff, "I threw it up in the air and let the wind take it — and it ended up kind of pretty," Soule said. "It was awesome. That way, I got to bump my little putt down and had a tap-in. It was awesome to get to win again."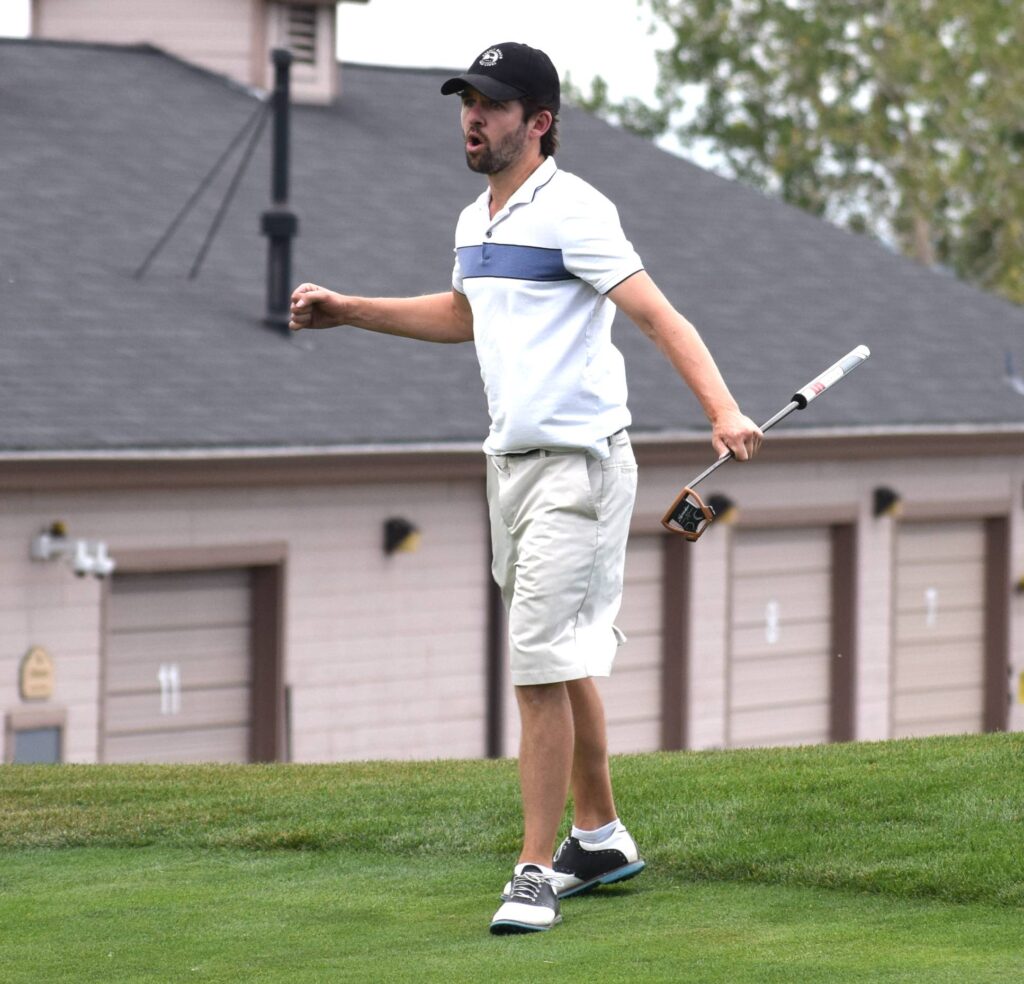 Soule and Sahlman, who made it to the quarterfinal of the CGA Match Play this year, shared the lead going into Sunday's final round. And they started out well enough, with Sahlman making birdie on three of the first six holes, including with a 70-footer on No. 6, where Soule also made birdie.
But the two lost their mojo in the middle of the round and they made best-ball bogeys on holes 9 and 12, where Soule three-putted on each occasion.
"They happen," Soule said, noting his occasional problem "yipping" short putts. "But we've been good enough to make up for that and go make birdies."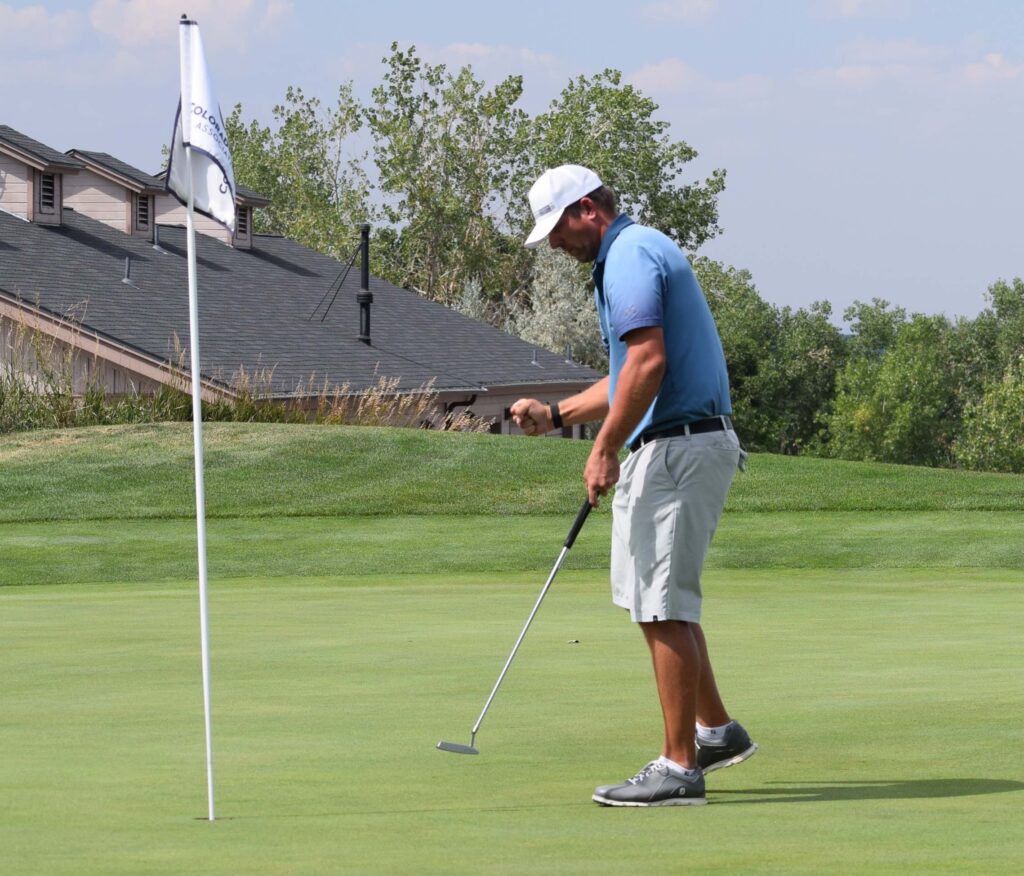 But he and Sahlman put themselves in must-make positions coming down the stretch, with Sahlman's 8-foot par on 16, Soule's 20-foot birdie on 17, and Soule's stellar two-putt birdie from 63 feet on No. 18 in regulation, where he came ever so close to making eagle to win outright. Sahlman later likewise birdied No. 18 in regulation.
After No. 17, "We were like, 'Let's do this,'" Soule said. "It's fun to get pumped for it."
Then Soule came through again on 18 in the playoff.
"Charlie played great, making birdie in regulation (on 18) and birdie again in the playoff," said Axlund, who himself birdied No. 18 in regulation — from 4 feet. "We knew once we saw his approach shot in the playoff that we were going to have to do something special — and we didn't show up."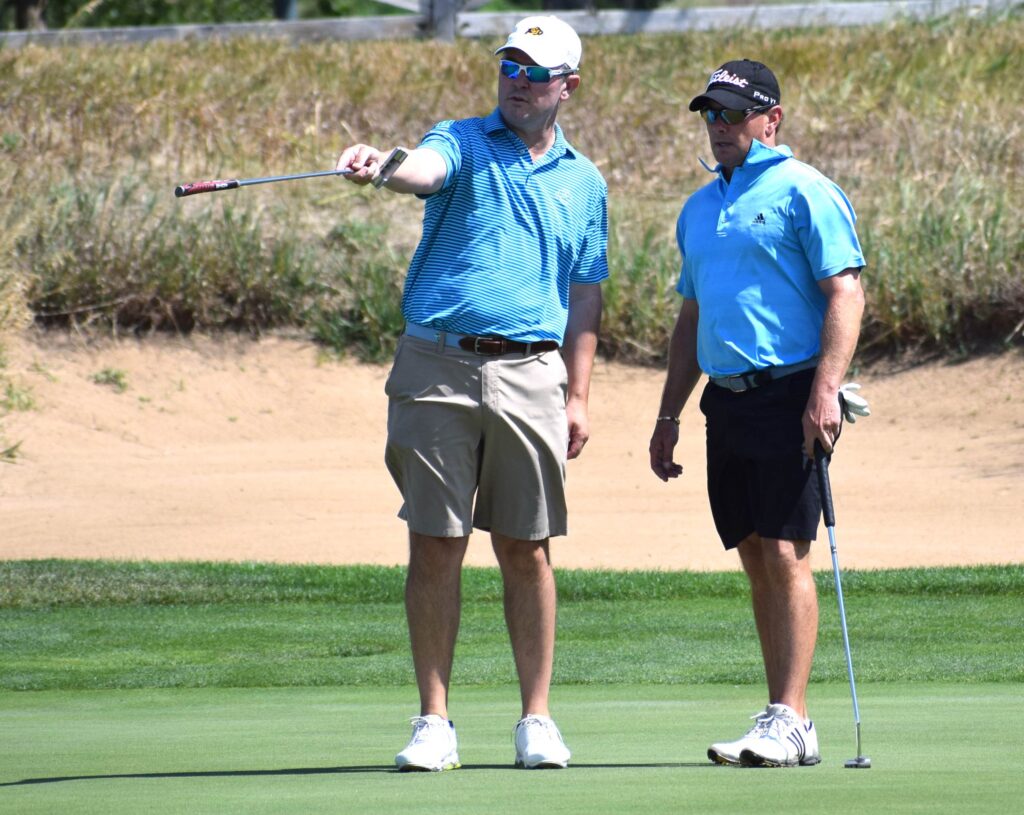 Sahlman won in his first time competing in the CGA Four-Ball, while Soule played in the event for the first time last year.
"Any sort of win is a good win," said Sahlman, a former college golfer at Colgate who just returned to competitive golf about three years ago.
Sunday's playoff marked the first in the CGA Four-Ball since 2017, when Jon Lindstrom and Richard Bradsby prevailed.
For all the scores from the CGA Four-Ball, CLICK HERE.