What major happenings are (or may be) in store in Colorado golf in 2020?
By Gary Baines – 1/2/2020
Looking ahead to 2020 in Colorado golf, the outlook is slightly less clear than the year's name might indicate. But we do have a good idea of what awaits us in quite a few respects, including some of the topics that will garner significant headlines in the new year.
With the '20s just dawning, it's time to look ahead to what's on the horizon in the coming 12 months regarding golf in Colorado — the events, the people, the things, etc.: (Note: the outlook for local tour players will be published at a later date.)
— Because it's kicking in at the very start of 2020, let's begin with the new World Handicap System. Golfers who carry a USGA handicap index will see changes this year, when the six different handicap systems that had been utilized around the world become one.
There are many tweaks in store, but some of the most notable are that handicap indexes will be updated daily, assuming new scores have been posted; equitable stroke control will be replaced by net double bogey, meaning a golfer's maximum score for a given hole will be limited to par plus 2 plus any handicap strokes a player receives; and course rating and par will be used — in addition to Slope Rating — to determine a Playing Handicap, allowing golfers to compete from different sets of tees more equitably.
For more on the World Handicap System from a Colorado perspective, CLICK HERE.
If last year's rules modernization was any indication, it's possible there could be some additional tweaking to the WHS as feedback is gathered. As always when big changes take effect, it will be interesting to see how things play out.
— On the tournament side of things, two of the most notable competitions planned for Colorado in 2020 happen to be scheduled in back-to-back weeks. The second annual TPC Colorado Championship at Heron Lakes, a Korn Ferry Tour event contested at TPC Colorado in Berthoud, is set for July 9-12. Then the U.S. Girls' Junior will be conducted July 13-18 at Eisenhower Golf Club's Blue Course at the Air Force Academy.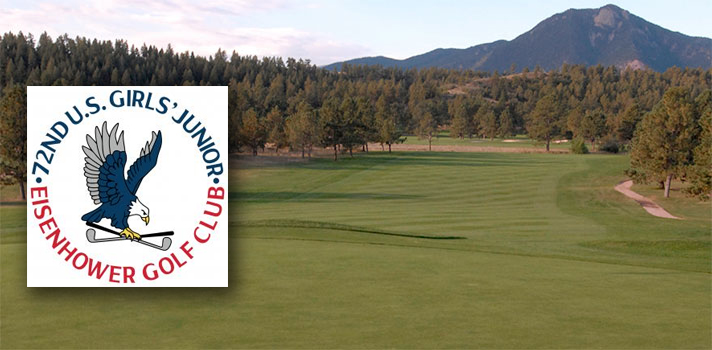 The U.S. Girls' Junior will mark the third USGA championship played in Colorado in just over two years, following the 2018 U.S. Senior Open at The Broadmoor and the 2019 U.S. Mid-Amateur at Colorado Golf Club. The U.S. Girls' Junior will mark the first USGA championship ever played at a U.S. military facility. It's also unique in that the Junior Golf Alliance of Colorado, founded by the CGA and the Colorado PGA, will serve as a host organization for the event. Because of that, several ancillary events and activities are planned in conjunction with the U.S. Girls' Junior, perhaps most notably a "Women's Leadership Summit" on July 10. The JGAC has committed to raising $400,000 for the 2020 U.S. Girls' Junior.
As for the TPC Colorado Championship, it will be interesting to see how things go in year 2 after the event attracted an estimated 20,000 spectators in 2019, when seeing the newest course in Colorado was a draw, along with the presence of major champions such as David Duval and Angel Cabrera.
— Originally, City Park Golf Course in Denver, a venerable layout that dates back to 1912, was scheduled to reopen sometime in 2019 after undergoing a redesign, but spring weather-related issues changed those plans. City of Denver officials haven't set a date for the debut of the new-look course — because of the unpredictability of the weather and waiting on the turf being ready — but whenever it happens, it will draw plenty of attention. City Park GC has been closed since Nov. 1, 2017.
Todd Schoeder and his Broomfield-based iCon Golf Studio teamed with design advisor — and three-time U.S. Open champion — Hale Irwin in the course redesign for the site, which will integrate stormwater detention areas to help protect some of the city's most at-risk neighborhoods from flooding.
When the redesign project is complete, the site will feature the new 18-hole par-71 golf course, a full-size driving range, a dedicated four-hole course for The First Tee of Denver, a new clubhouse and maintenance facility, stormwater detention (currently operational), and a reforestation program with a net gain of 500 trees.
Another course on the verge of making its debut is the Flying Horse North layout in Colorado Springs. The new course was designed by Phil Smith.
— Don't be surprised if the new year brings an announcement of a PGA Tour event coming to Colorado in the not-too-distant future, with a likely host candidate being Castle Pines Golf Club, the home to the PGA Tour's International from 1986 through 2006.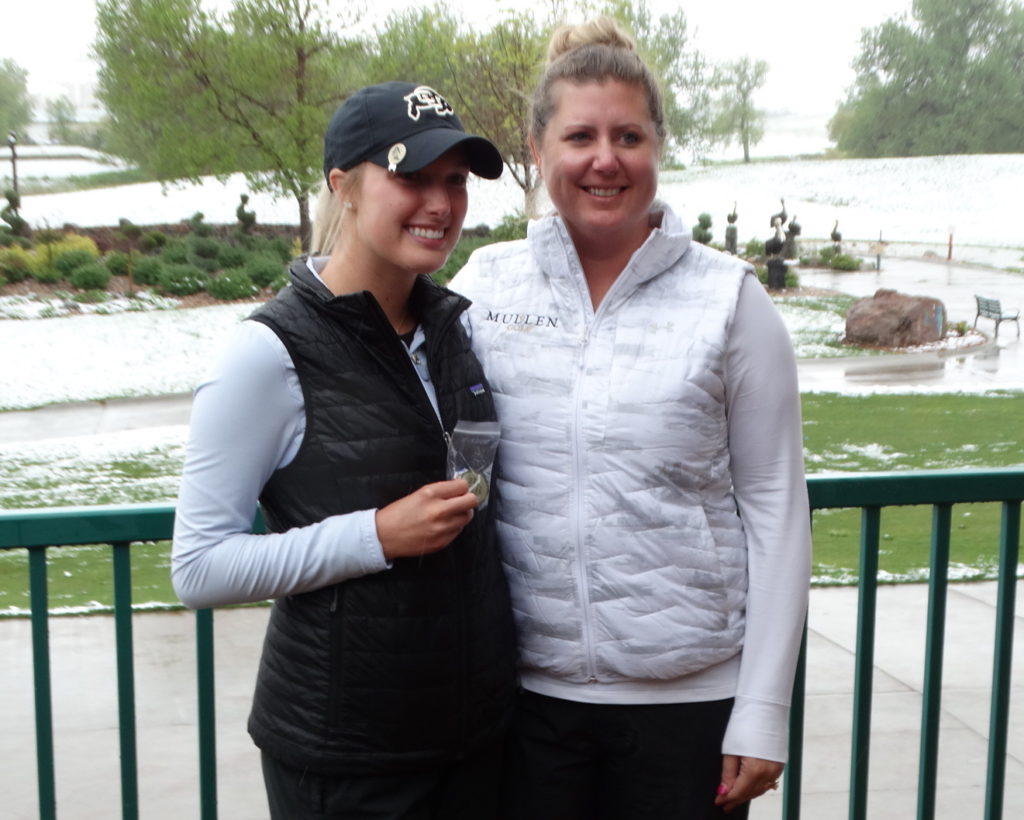 — Hailey Schalk of Erie will have a chance to make history in May. If the Holy Family High School senior — and future University of Colorado golfer — wins the girls 4A state high school individual title in the spring, she'll become the first player in Colorado history (female or male) to capture four individual championships in the state high school tournament.
— In 2020, for the first time in almost two decades, leading organizations in the Colorado golf industry plan to publish an Environmental & Economic Impact Study, with the hopes that it will be ready in time for the annual Colorado Golf Day at the State Capitol in April. Such a third-party study, and the hard data that it will include, could be invaluable in informing lawmakers so that they can make prudent decisions when bills crucial to golf in the state are being debated.
— There's still a long way to go in the college golf season, but it will be interesting to see how the stellar start by the Colorado State University men's program plays out when it comes to competing on the regional and national levels in the spring. After three team victories in the fall, the Rams are a consensus top-10 squad in the national rankings. The question is, can CSU advance to NCAA nationals for the first time since 2011, and if it does, will it make some noise there?
— Another noteworthy storyline to follow will be whether Colorado Golf Hall of Famer Kim Eaton sets the outright record for number of career CGA/CWGA women's championship victories. Eaton matched Carol Flenniken's record of 25 in the spring of 2018, but has been unable to notch No. 26 in the time since. Eaton lives in Arizona nowadays, but usually competes in the CGA women's senior majors — the match play and stroke play. However, another player who typically plays in those events is on quite a role as Kristine Franklin of Westminster has won the last three CGA women's senior major championships and will be looking to extend that streak.
— Speaking of the CGA, here's what's on the tentative schedule in the way of its men's and women's open-age "majors" for 2020:
120th CGA Match Play (men): Blackstone CC, June 15-19
CGA Women's Stroke Play: The Ranch CC, June 22-24
CGA Amateur (men): CommonGround GC, July 30-Aug. 2
CGA Women's Match Play: To be determined
It will be Blackstone's first time hosting the CGA Match Play. CommonGround will be the CGA Amateur site for the third time since 2011. The CGA Women's Stroke Play has been held at The Ranch three previous times since 1997, most recently in 2013.
As for some of the most notable USGA sectional qualifying tournaments in Colorado:
U.S. Women's Open: Riverdale GC (Dunes), May 4
U.S. Senior Open (men): CC of the Rockies in Edwards, May 18
U.S. Senior Women's Open: Murphy Creek GC, June 2
U.S. Women's Amateur: Walnut Creek GP, June 30
U.S. Amateur (men): Fort Collins CC, July 6; and Columbine CC, July 13
— On the national junior tournament schedule, two AJGA events are scheduled in Colorado in June. The AJGA Hale Irwin Colorado Junior is set for Walnut Creek Golf Preserve in Westminster June 2-4. Then Aspen Golf Club will host the AJGA Aspen Junior All-Star June 9-11. The Hale Irwin Colorado Junior is an open-level tournament on the AJGA schedule, while the Aspen Junior All-Star is part of the Junior All-Star Series, for players under 16. Dating back to the end of the last millennium, the AJGA regularly held an event in Aspen, but that run ended after 2012.
— In the final year of CoBank serving as title sponsor for the Colorado Open Championships, the 2020 schedule looks similar to last year's:
CoBank Colorado Women's Open, Green Valley Ranch GC, May 27-29
CoBank Colorado Open, Green Valley Ranch GC, July 23-26
CoBank Colorado Senior Open, Green Valley Ranch GC, Aug. 26-28
— As for the Colorado PGA's top championship:
Colorado PGA Professional Championship: Valley Country Club, Sept. 14-16
— And, of course, there's that winter mainstay of the Colorado golf schedule, the Denver Golf Expo. In 2020, the Expo is set for Feb. 7-9 at the Denver Mart (I-25 and 58th Ave.).
Cheers, and happy new year.