Concept behind Solich Caddie & Leadership Academy continues to gain momentum in Colorado and beyond
By Gary Baines – 3/2/2021
Caddying, in the current sense of the word, dates back more than 200 years. But, like just about everything, there have been significant changes over time.
For instance, it's said that in the early days of caddying, golf clubs were normally carried in a bundle; bags only became commonplace later.
And even now, things are evolving in the world of caddies. That includes how they go about their business and changes that will help them remain part of the fabric of golf moving forward.
When the CGA held its annual Caddie Summit on Tuesday — this time via Zoom — a couple of the main topics of conversation involved just that.
For instance:
— The expanding trend of incentivizing the use of caddies through organized pre-arranged funding that pays for all or some of the looper's base fees.
— Whether it's just fine — or some sort of golf-related blasphemy — for caddies in formal programs to do their job with a push cart, rather than carrying a bag in a traditional sense.
Regarding caddie programs utilizing a subsidized-funding route regarding payment of caddie fees — at least in a limited way — that is clearly an expanding trend in Colorado that started with the launch of the Solich Caddie & Leadership Academy at CommonGround Golf Course nine years ago.
Since 2012, the Solich Academy has promoted the use of caddies by paying their base fees through an educational grant, with participating golfers having the option of adding a tip. It has added chapters at Meridian Golf Club in Englewood and in Grand Junction, and The Broadmoor Caddie & Leadership Academy in Colorado Springs, which similarly incentivizes taking caddies, is expected to have its first season of on-course caddying in 2021.
In addition, in recent years, philanthropic members at Denver Country Club and Columbine Country Club have funded similar incentive programs in select cases for members of their caddie programs. And another incentivized system, dubbed the West Denver Caddie Fund, is planned that is expected to take root at Lakewood Country Club and perhaps beyond.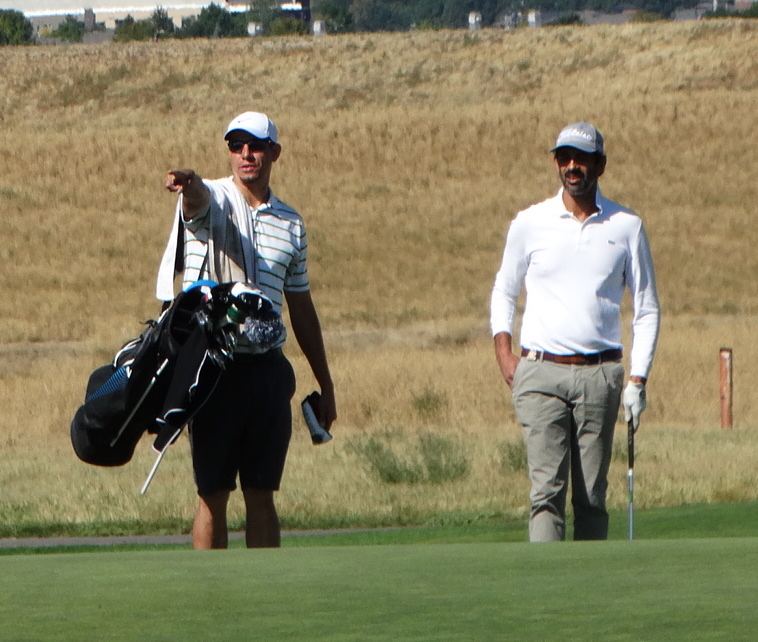 All of the aforementioned subsidized systems are facilitated through donations to the Colorado Golf Foundation and with the help of the CGA. (The foundation sponsors the CGA's Golf Summit.)
There are still numerous Colorado-based caddie programs that primarily utilize the traditional system whereby the entirety of the caddie's base fee and tip are paid for by the golfer who employs that caddie. But the incentivized system at selected caddie programs are bolstering caddie usage.
For instance, in the nine years of the Solich Caddie & Leadership Academy, SCLA caddies have racked up about 12,000 loops.
"No doubt about it: (subsidizing caddie fees) is a trend," CGA executive director Ed Mate, himself a former caddie at Denver Country Club, said after Tuesday's Caddie Summit. "And I think it's here to stay. I just think we need to be very careful and cognizant because it's a delicate balance how you set it up.
"There really are two different models. You have the academy model where the caddying is one element of participation in an academy where other things are required — leadership training, community service, etc. — versus a caddie-only program like a Denver Country Club or a Cherry Hills where there isn't an academy per se. And how can you subsidize the base rate in both of those environments?
"It's fascinating to me to see this take root. I just think it's here to stay. I think it'll settle in kind of the right template."
There are certainly significant differences between the Caddie & Leadership Academies in Colorado, where subsidies apply to all the caddie loops, and programs at Denver Country Club and Columbine, where those incentives are utilized more selectively. But the bottom line is the same: to bolster the use of caddies to another level.
"I think there's a pretty big difference between Solich and these (others) right now, but that may be narrowing," Mate said.
"I think we're just continuing to whittle away at it and make some nice logical improvements. The net of the whole thing is it's a better experience for the caddie because they're going to have more of a reasonable competitive wage, and it's a better experience for the golfer because while they're participating in the cause, they're not shouldering the entire (financial) burden."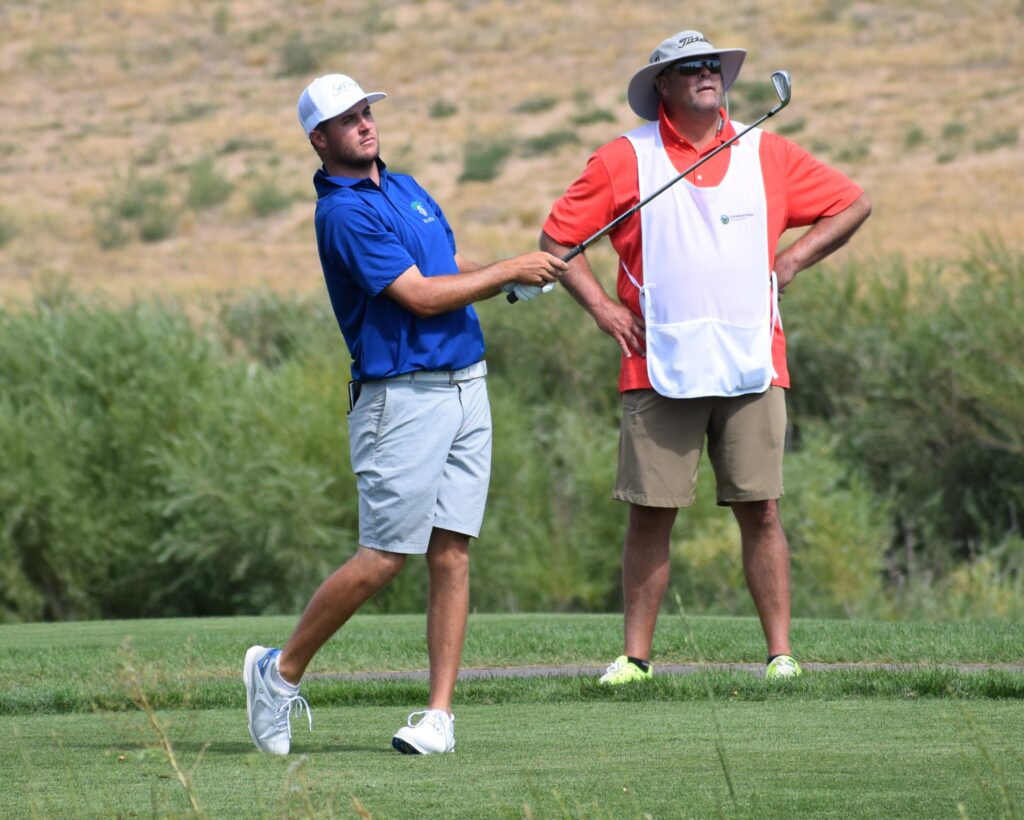 As for the use of push carts by caddies from established programs, it's unclear how prevalent that has become in Colorado and beyond. But a survey of the 56 people who attended Tuesday's Caddie Summit indicated about three-quarters were fine with the idea.
Mate, who attended the University of Colorado on an Evans Scholarship for caddies, is among those who believes the idea is a step in the right direction.
"I think that's really an interesting trend," he said. "Seventy-six percent of the people who responded to our poll question said they're OK with (caddies using) them. If you'd asked that same question 10 years ago, I think it would have been easily the reverse, and probably 90 percent would have said (push cart use by caddies is) bad. Both for image and this idea that trolleys compete and take away from your caddie program. I don't think that's the case. I was very happy to see that (survey result).
"The trolley is just part of the evolution (toward transporting bags around the course more easily). I think it's the best thing in the world. Every (riding) cart you take off the golf course is a good thing — from an agronomy, health, and social (perspective) — all of it. Other parts of the world, trolleys are not looked down upon the way they are here. And I'm excited to see that (new) trend."
In other items that came up at Tuesday's Caddie Summit, only about three-quarters of the 19 caddies clubs in Colorado were able to operate their caddie programs in 2020 as Covid-19 safety concerns nixed some completely. Others modified their operations last year; for instance, at the CGA-run Solich Caddie & Leadership Academy at CommonGround Golf Course, things were limited to forecaddying and hole-specific caddying.
Because of Covid-related issues, caddie loops in Colorado in 2020 were down to 41,719 — 2,413 fewer than the year before, according to a caddie club survey.
"My feeling is (caddie) rounds are going to be right up back where they were pre-pandemic, but we'll see," Mate said.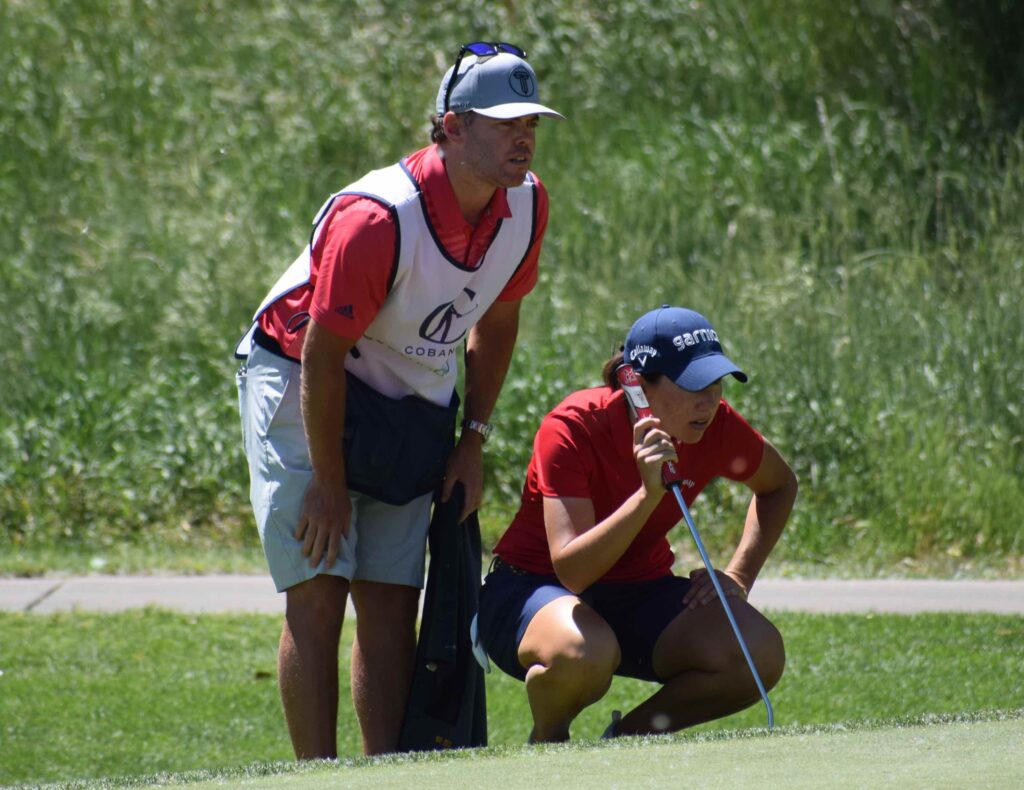 The Caddie Summit also featured a presentation by Dave Cavossa, founder and CEO of CaddieNow, a comprehensive caddie management program for clubs which need the company's services. The CGA recently contracted with CaddieNow for both the Solich Caddie & Leadership Academy and The Broadmoor Caddie & Leadership Academy.
"A big part of our decision is they have access to some pretty generous donation opportunities that will sweeten the pot for us," Mate said. "They're offering to not only be our technology partner, but be a donor. That's something we didn't have before, so that was a big deal to us."
Speaking of which, because the CGA and the Colorado Golf Foundation remain big proponents of caddying, the foundation is continuing its longstanding practice of donating $500 to each caddie club that participated in Tuesday's Caddie Summit.