Thanks to a strong lead after the first day of the 2023 Dunham Chapman Championship, Molly Steffes (Central Rockies e-Club) and Susan Jennings (Fox Hill Club WGA) shot a total gross score of 3-over-par 147, winning the championship flight title by a dominant thirteen strokes. Susan Jennings and Molly Steffes also won the inaugural Dunham Chapman in 2007. Sixteen years later, they took back the title!
As for the net category, Karen Mahoney (Central Rockies e-Club) and Nicki Mills (EagleVail WGA) were the winners of the championship flight with a score of 3-under-par 141.
Pam Cortez and Sue Knutson (Riverdale WGA) won the first flight gross this year with a score of 20-over-par 164 while Jenna Erdle (Fossil Trace WGA) and Victoria Jones (Sonnenalp Club WGA) took home the first flight net title after accruing a score of 5-under-par 139.
Karen Lesko (Fossil Trace WGA,) and Molly Huntsman (West Woods WGA) 18 won the second flight gross finishing 29-over-par 173, with the net title going to Cathy Skrine and Patty Rodgers (Fox Hill Club WGA) after finishing an impressive 5-under-par 139.
Ashley Schumar (Wellshire Women 18) and Kristie Calvin (City Park GC Women Golfers Associate Club) shot 42-over-par 186, finishing in first place within the gross third flight. The third flight net title went to Denise Thornton and Marilyn Swedenburg (Eisenhower WGA-18) with a score of 3-over-par 147.
Gross fourth flight victors Alexis Weaver and Linda Maslow (Aspen Golf Club WGA) took home the hardware with a 37-over-par 181 performance. Meanwhile, Tricia Twiford (Fossil Trace WGA) and Monita Pacheco (Willis Case WGA) concluded their run 1-under-par 143, finishing atop the net fourth flight.
The fifth flight gross title was won by Sarah Patterson (Littleton LGC Women's 18) and Wendy Franks (Saddle Rock WGA 18) ending with a score of 53-over-par 197, a comfortable ten-stroke lead over the second-place team. The net fifth flight title went to  Donna Casey and Wendy Saltarelli (Coal Creek GC WGA) shooting 7-over-par 151.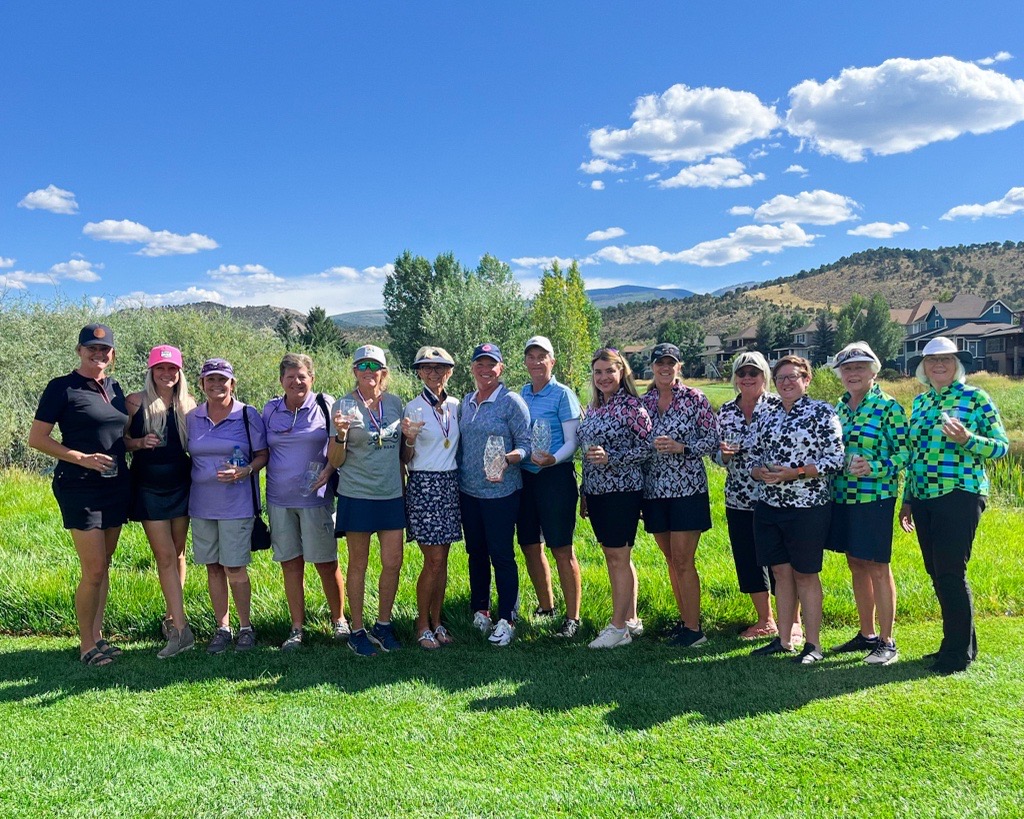 This year's tournament was hosted at Eagle Ranch Golf Club, with 60 teams spread across six different flights. Each team played 36 holes of Chapman Stroke Play, in which partners each play from the teeing ground and then play their partner's ball for the second shot.
After the second shot, partners select the ball they wish to score and play that ball alternately to complete the hole. Teams are pre-flighted according to their combined playing handicap with the maximum allowed being 30.0.
The event's namesake honors JoAnn Dunham, a long-time volunteer with CWGA. Dunham initially proposed the idea of the Chapman to help increase the number of events available to members. In recognition of all ladies who live outside the Front Range, she suggested holding the Chapman in the mountains. When Dunham passed away in 2016, the tournament committee chose to rename the event in her honor. Had it not been for Dunham, this tournament might not have come to be. 
To view the full leaderboard, CLICK HERE.
To view photos from the event, CLICK HERE.