After 7 rounds in 5 days — and 4 in the last 2 — American Kiara Romero and Filipina Rianne Malixi will square off in 36-hole match for U.S. Girls' Junior title at Eisenhower GC
By Gary Baines – 7/21/2023
Chuck Delich is 68 years old. He has plantar fasciitis in his right foot, one kidney and an artificial hip.
"Other than that, I'm a mess," the former Air Force Academy hockey star and head coach said with a slight smile on Friday afternoon.
All that said, Delich is in the midst of sucking it up — isn't that what hockey players do? — and walking six rounds in three days at his home course, Eisenhower Golf Club. That's what happens when the player you're caddying for — Kiara Romero of San Jose, Calif. — reaches the 36-hole finals of the U.S. Girls' Junior Championship.
Rounds of 32 and 16 on Thursday, quarterfinals and semifinals on Friday, and a scheduled 36-hole final on Saturday. And, mind you, that's after going one round a day for a handful of days before that. (Fortunately, the all-time leading goal scorer in NCAA Division I hockey is using a push cart for Romero's bag.)
Asked the last time he might have walked roughly 36 holes three consecutive days, Delich insinuated probably never.
Anyway, it's a good problem to have as Romero this week not only finished third in the stroke-play portion of the event, but she's won five straight matches to earn a berth in Saturday's internationally televised final against 16-year-old Rianne Malixi of the Philippines. Peacock's live telecast runs from 3-5 p.m., then it will appear on tape delay on the Golf Channel from 6-8 p.m.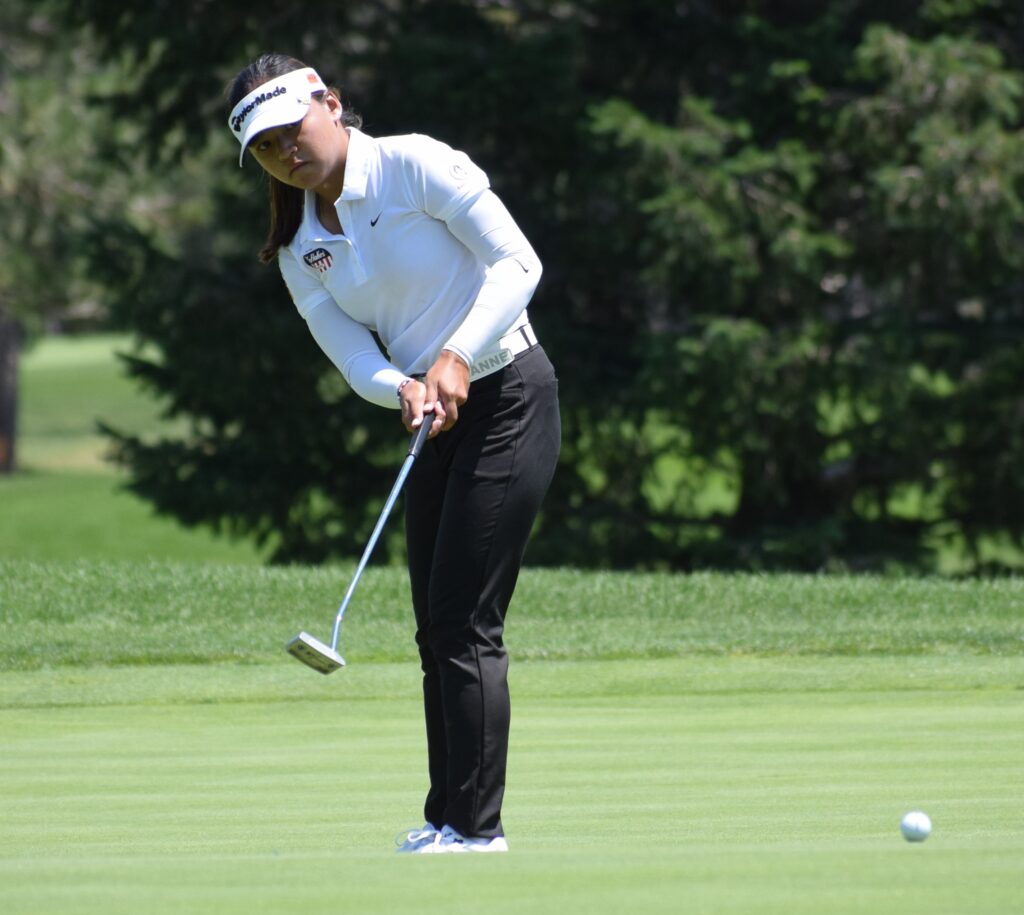 Rianne Malixi stands only 5-foot-3, but she has a lot of golf game.



Malixi is No. 95 in the women's World Amateur Golf Rankings, while Romero is No. 139. The two finished second (Malixi) and third (Romero) in the 2022 national Girls Junior PGA Championship.
On Friday, Romero came on strong late in the semifinals to take down 2022 U.S. Girls' Junior runner-up and 2023 U.S. Women's Amateur Four-Ball champion Gianna Clemente of Estero, Fla., who had gone a combined 9 under par in winning her round-of-16 and quarterfinal matches. Romero prevailed 2 up after being 1 down with four holes left. She won the 15th hole with 25-foot birdie putt, 16 with a par and 18 with a 7-foot birdie.
"I knew going into today I would have to play good, especially against Gianna; she's a great player," said Romero, who lost to Clemente in the round of 16 at the 2022 Girls' Junior. "So I can't really control what she's going to do. But I just focused on my game and tried to hit as many greens and fairways as I could and take it from there.
"That putt on 15, the long one, that's what really got me in. … I knew it was going to have to be a grind. All these girls are really good. So with match play the last four or five holes is where it's really at. So I tried to keep my energy level up coming down to the stretch and that's really important to me."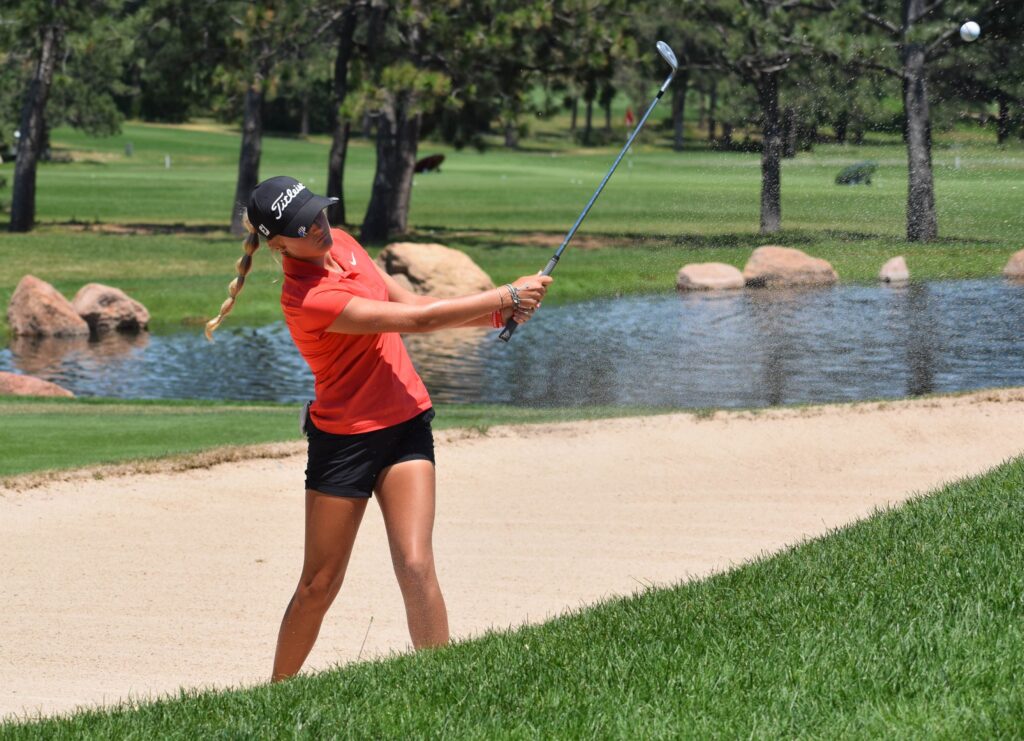 Gianna Clemente couldn't hold on to her late lead in the semifinals.


Clemente lamented not playing as well in the semis as she had in her previous two matches.
"I'm pretty frustrated with the ending today but overall it was a solid week," she said. "I really had it going for a stretch of 2-3 matches and just had an off afternoon today. Kiara played great today and that's just match play."
Meanwhile, Malixi, who's playing in Colorado for first first time, cruised into the final with a 4-and-2 victory over Leigh Chien of Irvine, Calif., on Friday afternoon. After prevailing in her quarterfinal 1 up with a winning par on the 18th hole vs. University of Texas golfer Farah O'Keefe — her third straight 1-up victory — Malixi made it easier on herself by being 4 under par for 16 holes and making six birdies in the semis. She especially got a hot hand late in the front nine, making three birdies in four holes (5-8).
Even though it was two years ago, Malixi's 4-and-3 loss in the 2021 Girls' Junior to that year's champion, longtime sensation Rose Zhang, left an impression on the Filipina.
"I would say Rose was very neutral," Malixi said of Zhang, who has already won as a pro early in her LPGA rookie season. "You wouldn't know what to expect from her. Because she's like a poker face when she plays. But then her eyes are really dominant during that match. She just kept converting putts. So ever since that match I just kind of like tried to imitate her and tried to improve my iron game and putting."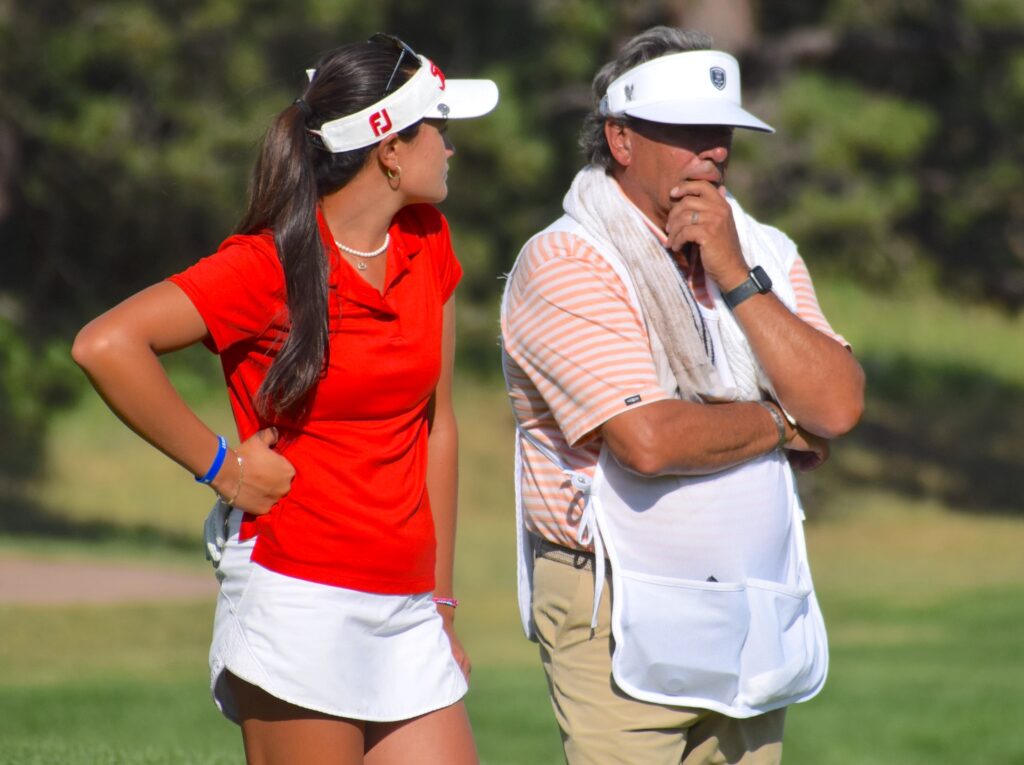 Romero and her caddie, Eisenhower member (and former AFA hockey standout) Chuck Delich, are putting in a lot of holes this week.



Romero also has a learning experience from a past U.S. Girls' Junior that might help her cause. In last year's championship, she beat medalist Saki Baba in the round of 32 at the Girls' Junior. Just a few weeks later, Baba won the U.S. Women's Amateur.
"I learned so much in that match," said Romero, a 17-year-old who will play her college golf at the University of Oregon. "I was I think 4 down with like six to play and she medaled in the tournament, so I knew I was going to have to make something happen. But I guess you get a little more aggressive when you're down in the last five holes."
On Friday, after a 3-and-1 victory over Canada's Lauren Kim in the quarterfinals, Romero took down a player in Clemente who had won nine of her first 10 matches at the U.S. Girls' Junior — over the last two years. The late surge made all the difference.
"I have a lot of experience with match play and a lot of matches I come back in the last few holes," Romero said. "So I was pretty confident and I didn't worry about being down early. It didn't matter to me. I knew the last five holes were going to be the most important. … (And) when you're down with the last few holes you have pretty much nothing to lose, so you have a lot of confidence and you just do the best you can."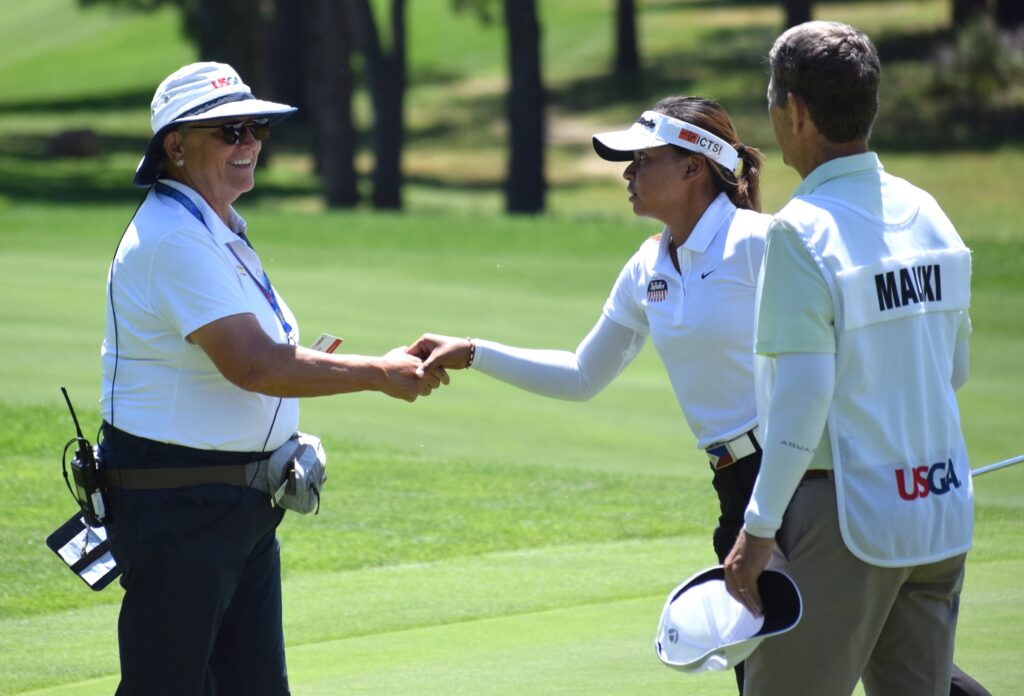 Malixi thanks her quarterfinal referee, Karla Harding, on Friday.,


And what is Malixi's take on going to the finals, with a national title on the line and continuing international TV coverage?
"It means a lot," said Malixi, who has yet to commit to a college program. "I've always put myself in these kind of positions, but I couldn't get the job done. But hopefully I do tomorrow. I know it's not going to be an easy win. So patience, grit and playing smart out there will really pay off in getting over the hump."

What's On The Line?: A reminder of what Saturday's champion receives:
— Exemptions into all future U.S. Girls' Junior Championships for which she is age-eligible.
— Exemption into the 2024 U.S. Women's Open.
— Exemptions into the 2023 and 2024 U.S. Women's Amateurs.
— Invitation to the 2024 Augusta National Women's Amateur.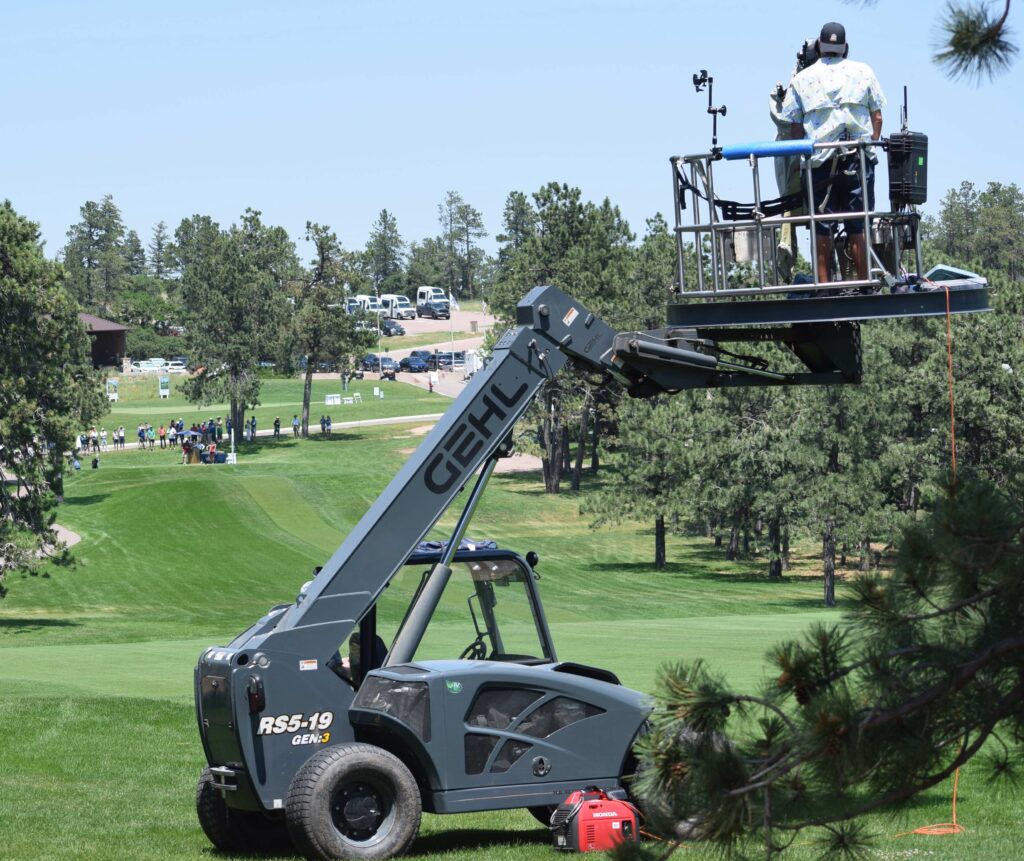 Peacock (and Golf Channel's) TV coverage began on Friday.


Join In the Fun: A reminder that admission to the U.S. Girls' Junior is free and the public is encouraged to attend.

U.S. Girls' Junior
At Air Force Academy's Eisenhower GC's Blue Course
QUARTERFINALS FRIDAY
Rianne Malixi, Philippines, def. Farah O'Keefe, Austin, Texas, 1 up
Leigh Chien, Irvine, Calif., def. Sydney Yermish, Pinehurst, N.C., 19 holes
Gianne Clemente, Estero, Fla., def. Clarisa Temelo, Mexico, 6 and 5
Kiara Romero, San Jose, Calif., def. Lauren Kim, Canada, 3 and 1
SEMIFINALS FRIDAY
Rianne Malixi, Philippines, def. Leigh Chien, Irvine, Calif., 4 and 2
Kiara Romero, San Jose, Calif., def. Gianne Clemente, Estero, Fla., 2 up
FINAL SATURDAY (SCHEDULED FOR 36 HOLES)
Kiara Romero, San Jose, Calif., vs. Rianne Malixi, Philippines, 8:15 a.m.

Results/Tee Times: For all the results from the U.S. Girls' Junior, CLICK HERE.

About the Writer: Gary Baines has covered golf in Colorado continuously since 1983. He was a sports writer at the Daily Camera newspaper in Boulder, then the sports editor there, and has written regularly for ColoradoGolf.org since 2009. He was inducted into the Colorado Golf Hall of Fame in 2022. He owns and operates ColoradoGolfJournal.com