Colorado Sports Hall of Famer Manning teams with Tiger to fend off Mickelson and Brady on international TV in match for COVID-19 relief
By Gary Baines – 5/24/2020
Peyton Manning showed Colorado a little love on international TV, and the former Broncos quarterback definitely loved being on the winning team — with Tiger Woods — on Sunday for The Match: Champions for Charity, a benefit for coronavirus-related relief.
Manning, who owns a 6.4 USGA Handicap Index at Cherry Hills Country Club and Castle Pines Golf Club, contributed three best-ball birdies — one natural and two net after getting a stroke — as he and Woods never trailed in defeating Phil Mickelson and Tom Brady 1 up at Medalist Golf Club in Hobe Sound, Fla.
Manning, a Colorado Sports Hall of Famer who led the Broncos to a Super Bowl victory four years ago, wore a Colorado cap for a while in the middle of Sunday's round, which was televised by TNT and TBS. The match raised $20 million for COVID-19 relief efforts.
"To go behind the ropes in these guys' world, to be in the arena with them, was really a special experience," Manning said regarding Woods and Mickelson, in a post-round interview on Turner Sports. "I was not comfortable the entire time, from the first tee all the way down here (to 18). But knowing $20 million was raised and helping people going through tough times, it was an honor for Tom and I to play in this match. It's something I'll always remember and cherish."
In addition to playing some good golf in stretches on the front nine — the best-ball portion of the event — Manning was one of the more entertaining of the sports standouts, particularly early on.
After taking penalty strokes on two of the first three holes, Manning said, "I've got the unplayable rules down." And after hitting a very nice shot, he told the Turner Sports crew that his mindset had been, "What would Charles not do?", referring to Turner commentator Charles Barkley, who's not known for his stellar golf.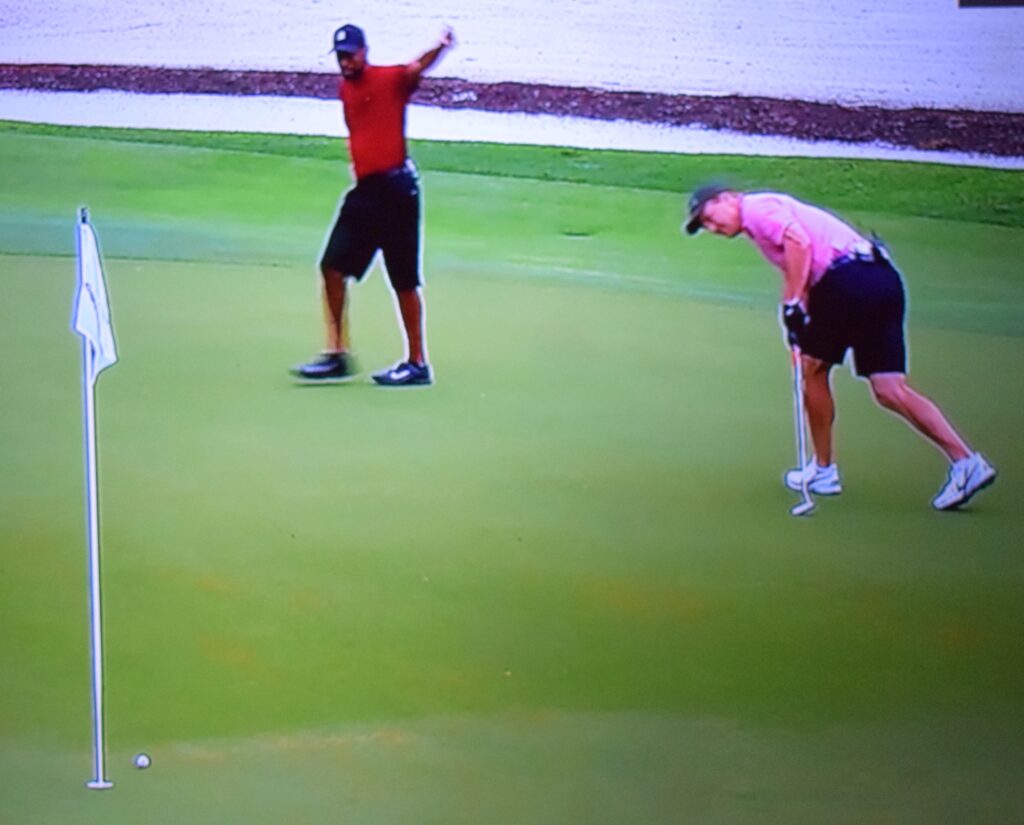 Though there were some concessions involved, Manning was fairly solid on the front nine, ending up about 4 over par despite double bogeys on Nos. 1 and 5. That included his 20-foot, breaking natural birdie on No. 4 and pars for net birdies on Nos. 6 and 8, after which he and Woods held 3-up leads.
Manning struggled more on the back nine — during modified alternate shot, where all the players teed off on each hole — as the rain picked up after letting up for a while. Some of Manning's drives went awry and he missed a 3-foot par putt on No. 14 that dropped his team's lead to 1 up.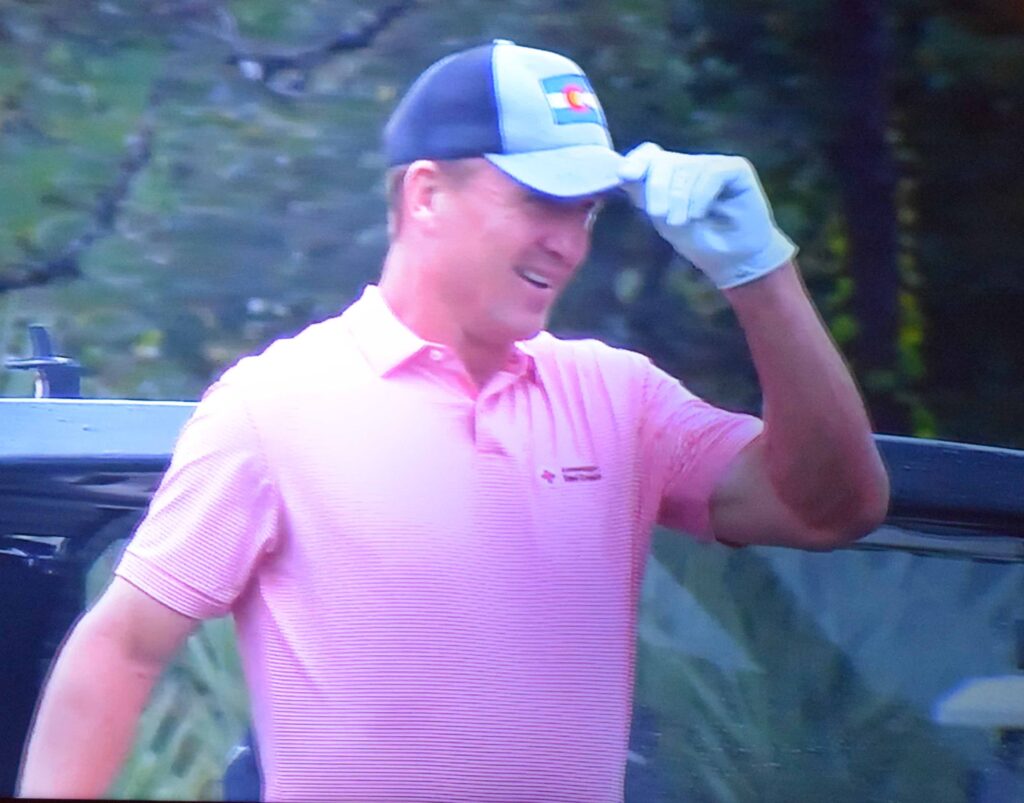 However, Manning came up big on the 183-yard 16th. After Brady and Mickelson hit very good shots on the par-3, Manning knocked his tee shot inside of 18 inches for a conceded birdie that ending up halving the hole and retaining his team's lead.
"What's the deal with the par-3s, Peyton?" Mickelson said playfully.
And Manning hit the green with his approach on No. 18, with Woods rolling a long birdie attempt to 6 inches to secure the victory.
Though Brady struggled mightily on the front nine, he had the highlight of the day, holing a shot of more than 100 yards on No. 7, with the ball spinning back into the hole for birdie.