The 13th CGA Team Interclub final matches of defending champion Team Arrowhead against Team Sunset were hosted by Meadow Hills Golf Course of Aurora on Sunday, November 5.
Heading into the finals, Sunset won all of their group stage matches and Arrowhead was 1-1-1 with wins, ties, and losses. Sunset was ranked 5th overall going into the playoffs having defeated Riverdale 14-10, Mariana Butte 12-0 (forfeit), and Hyland Hills 18-6. Arrowhead defeated Raccoon Creek 18-6, tied with Lone Tree 12-12, lost to Red Hawk Ridge 14-10. Although Sunset came into the finals undefeated from their group stages, they still felt the heat from their defending champion opponents.
Arrowhead was a tough team to beat and did not give Sunset any mercy, yet Sunset still managed to come out on top. Sunset won 5/8 of their singles matches and 3/4 of their 4-ball matches to win with a total of 16 points to Arrowhead's 8 points. Teamwork makes the dream work!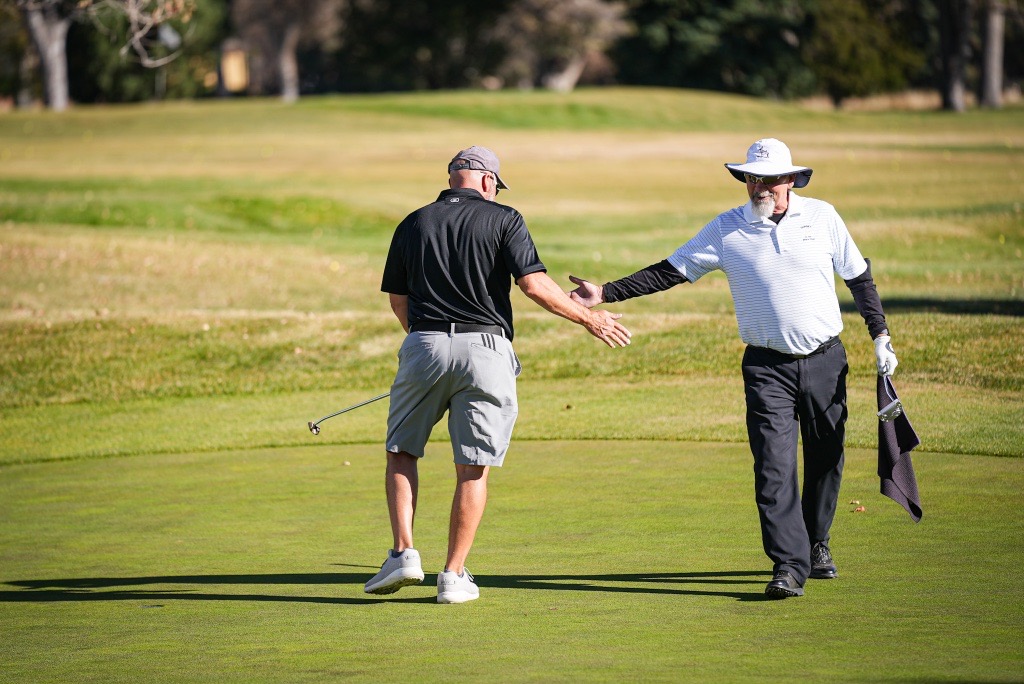 Sunset Team Captain Glenn Miyasaki said, "Arrowhead is a great defending champion and we are so thankful to have defeated them for the 2023 Interclub Championship Title!"
Both teams came into the day and ended the day with great sportsmanship. Playing golf in November can be hit or miss, but lucky for these gentlemen, Sunday was a hit! The weather was so beautiful, with a high of 78 degrees and a light breeze. The sun was shining, greens were rolling, and smiles were gleaming.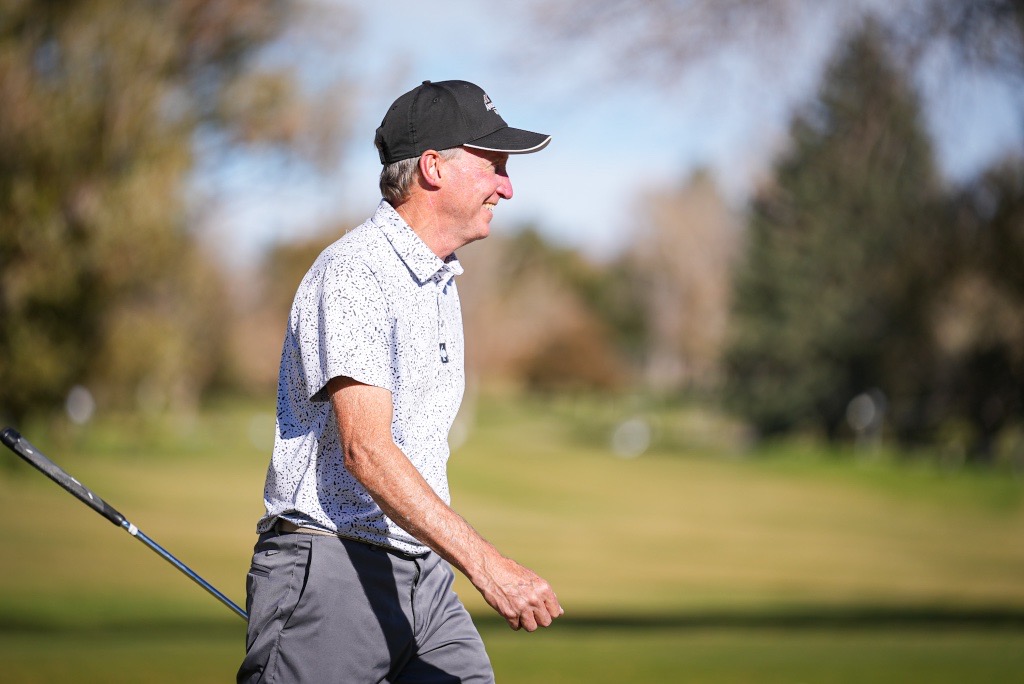 Here are some final remarks from Team Arrowhead as they handed over the trophy:
"Interclub finals were a lot of fun and we can' t wait to be back next year!" – Steve Younts
"I wish we didn't play opponents that were as good as Sunset, but we had a great time. It was a fun afternoon and we congratulate Sunset." – Greg Klaiber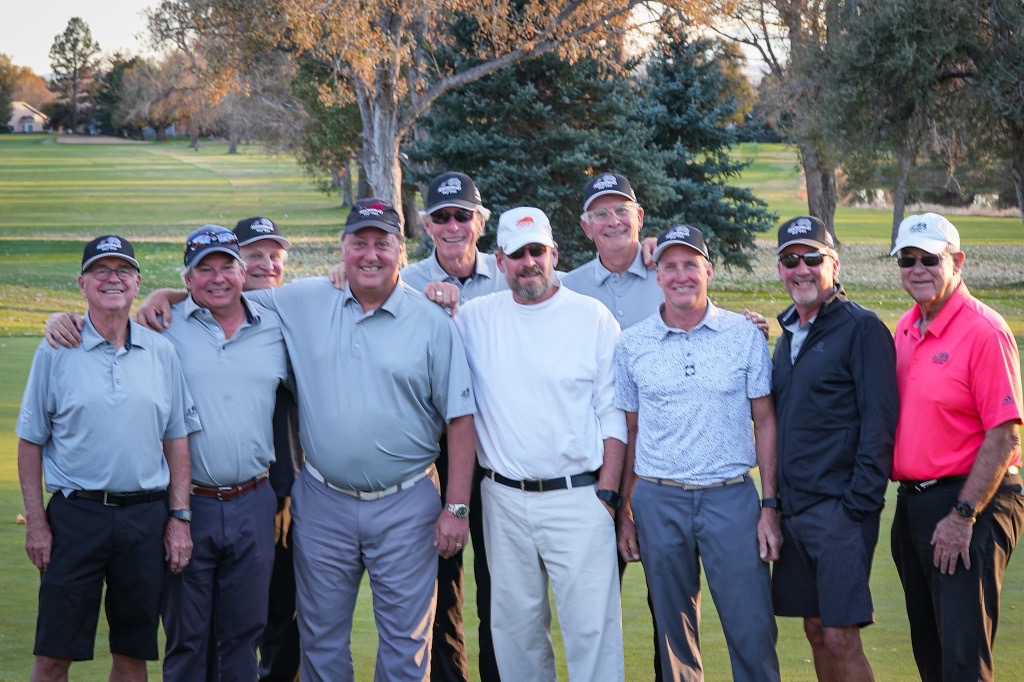 Many of this year's participants expressed the great joy they get from playing in CGA Team Interclub each year. What they enjoy most is meeting new friends to play golf with. As well as getting the opportunity to play so many different beautiful courses from week to week. It was all fun and games in the 2023 Interclub season!
And with that the Team Interclub finals concludes the 2023 CGA championship season.
For more information on the CGA Team Interclub, CLICK HERE.

SUNDAY'S CGA TEAM INTERCLUB FINALS RESULTS
(OVERALL SCORE: SUNSET 16, ARROWHEAD 8)
Four-Ball
Mike Henry/Tyler Maydew (S) def. Ken Kerntke/Greg Klaiber (A), 2 up
RJ McNaughton/Steve Younts (A) def. Chris Hill/Glenn Miyasaki (S), 4 & 2
Kenny Kissner/Tom Denovellis (S) def. Roger Hermsen/Bill Reinhardt (A), 2 & 1
Ron Dufour/Phaly Oun (S) def. Bill McLees/Mike Hattery (A), 1 up
Singles
Mike Henry (S) def. Ken Kerntke (A), 2 up
Tyler Maydew (S) def. Greg Klaiber (A), 5 & 4
RJ McNaughton (A) def. Chris Hill (S), 4 & 2
Steve Younts (A) def. Glenn Miyasaki (S), 4 & 2
Roger Hermsen (A) def. Kenny Kissner (S), 1 up
Tom Denovellis (S) def. Bill Reinhardt (A), 5 & 3
Ron Dufour (S) def. Bill McLees (A), 3 & 1
Phaly Oun (S) def. Mike Hattery (A), 1 up

CGA TEAM INTERCLUB FINALS HISTORY
2023: Sunset GC def. Arrowhead GC, 18-6
2022: Arrowhead GC def. Battlement Mesa GC, 15-9
2021: Saddle Rock/Murphy Creek GC def. Meadow Hills GC, 14-10
2020: Ute Creek GC def. Riverdale GC, 18-6
2019: Rifle Creek def. Battlement Mesa GC, 17-7
2018: The Broadmoor GC def. Rifle Creek GC, 13-11
2017: Saddle Rock GC/Murphy Creek GC def. Glenwood Springs Golf Club, 22-14
2016: Battlement Mesa GC def. The Broadmoor GC, 26-10
2015: Todd Creek GC def. The Broadmoor GC, 23-13
2014: The Broadmoor GC def. Rifle Creek GC, 23-13
2013: GC at Bear Dance def. Todd Creek GC, 20-16
2012: Lone Tree GC def. Rifle Creek GC, 28-8
2011: Lone Tree GC def. Battlement Mesa GC, 24-12
2010: The Ranch CC def. Indian Tree GC, 22-14