CU and Wyoming men's golf coaches making impression — including in Colorado — with ever-expanding Troon Saguaro Amateur Series
By Gary Baines – 7/21/2020
Roy Edwards and Joe Jensen are no strangers to golf tournaments. As NCAA Division I men's college golf coaches — Edwards at the University of Colorado and Jensen at the University of Wyoming — between actual competition for their teams and recruiting, a considerable amount of their time is spent at tournaments of one type or another. At least that's the case when Covid-19 isn't wreaking havoc with scheduling.
But, assuming no further interruptions due to the coronavirus, Edwards and Jensen will be taking it up another notch, tournament-wise, going forward. That goes with the territory when you're the two primary organizers — in addition to Ak-Chin Southern Dunes general manager Brady Wilson, a former Durango resident — of a high-level amateur golf series that has grown by leaps and bounds in recent years.
Last week, Edwards and Jensen brought an event from the Troon Saguaro Amateur Series to Colorado for the first time as the inaugural Rocky Mountain Amateur was hosted by Colorado National Golf Club in Erie, the course the CU men's and women's teams call home. The plan is for the Rocky Mountain Amateur to be an annual event at Colorado National.
Another first-year tournament, the Silverado Amateur, is planned for next week (July 29-30) at Silverado Resort and Spa (North) in Napa, Calif. That's where the PGA Tour will hold its 2020-21 season opener Sept. 10-13.
All told, with the additions, the Troon Saguaro Amateur Series now features seven tournaments spread out over three states: Arizona, California and Colorado. And, as you might have guessed given that two college golf coaches are running things, they're all scheduled in the college offseason — either during the summer or during the period that separates the fall and spring college schedules.
"We don't start any event that we don't feel can go forward," Edwards said following the Rocky Mountain Amateur. "This year is a little different with the Covid stuff, but we don't want to just have a one-off event. We want events that we feel can build a history, build an attachment to a golf course and just move from there. That's how all of our other events have been successful and have grown, and gotten better and gotten better fields and advanced."
Competitors in Series events are predominantly college players, golfers about to join a college program or those who have just used up their eligibility, though there are exceptions. Jensen estimates that at any given Series tournament, at least 20-30 college programs may be represented — albeit not officially.
For example, at the Rocky Mountain Amateur, the winner was Carson Lundell of Utah, a Brigham Young University golfer who's currently ranked No. 436 in the world among amateurs. Second in a playoff was another Utahn, Connor Howe of Georgia Tech, who checks in No. 769 in the world amateur rankings.
World Amateur Golf Ranking points are awarded for Troon Saguaro Amateur Series tournaments.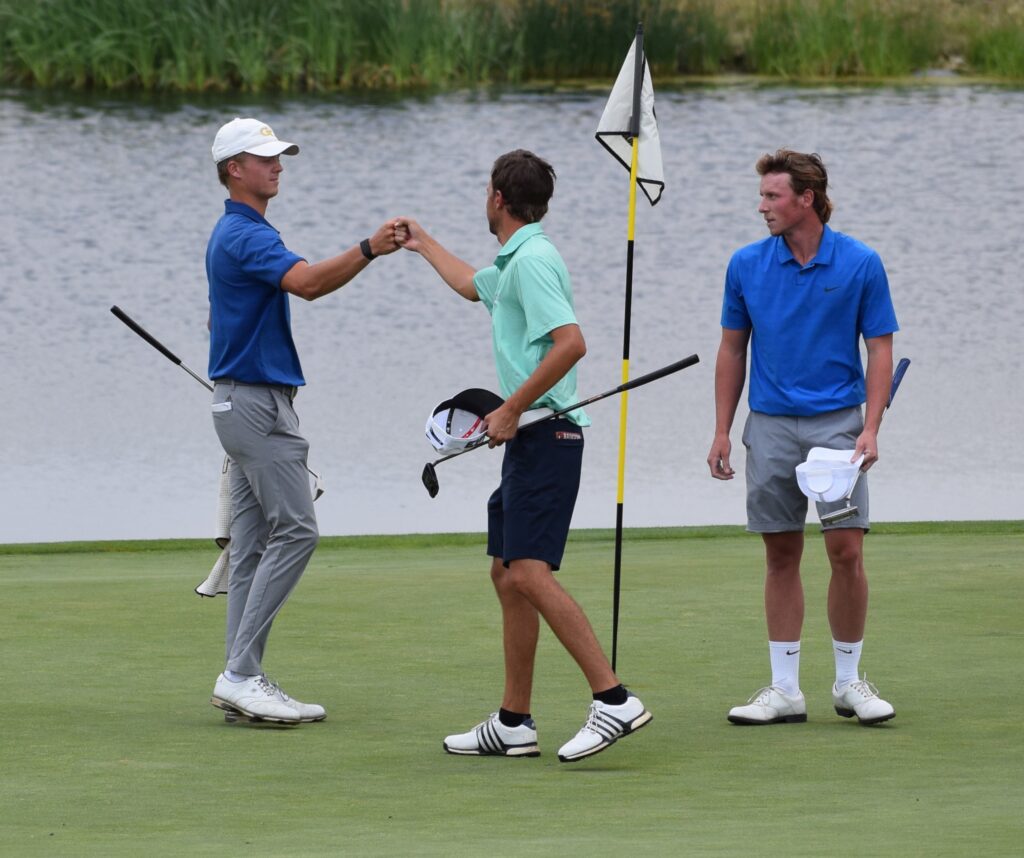 Three Colorado residents — all college players — also placed in the top 10 at Colorado National: Griffin Barela of Lakewood (University of Wisconsin, third place); Dillon Stewart of Fort Collins (Oklahoma State, sixth place); and Connor Jones of Westminster (University of Denver, 10th place).
Barela was competing in a Troon Saguaro Amateur Series event for the second time in 2020.
"I like them a lot," he said of the tournaments. "It's a good field this week, a good tournament and a really good golf course. It's a good opportunity to play well."
Here's the rundown of the 54-hole Troon Saguaro Amateur Series events being held during the 2020-21 "season":
— Sizzler Amateur at Troon North Golf Club in Scottsdale, Ariz., June 22-24 (Tournament debuted in 2017).
— Rocky Mountain Amateur at Colorado National Golf Club in Erie, July 14-15 (Tournament debuted in 2020).
— Silverado Amateur at Silverado Resort and Spa (North) in Napa, Calif., July 29-30 (Tournament debuting in 2020).
— Gobbler Amateur at Sewailo Golf Club in Tucson, Nov. 24-26 (Tournament debuted in 2016).
— Agave Amateur at Shadow Hills Golf Club in Indio, Calif., Dec. 19-21 (Tournament debuted in 2017).
— Saguaro Amateur at Ak-Chin Southern Dunes Golf Club in Maricopa, Ariz., Jan. 2-4, 2021 (Tournament debuted in 2014).
— Grapevine Amateur at Silverado Resort and Spa in Napa, Calif., Jan. 6-8, 2021 (Tournament debuted in 2020).
"We're just trying to establish something that feels like a high-level amateur event," Jensen said. "Quality properties, quality staff. The players know what they get as far as an event goes. We're working with people we have relationships with."
The first event organized and conducted by Edwards and Jensen was the Saguaro Amateur in January 2014. The Troon Saguaro Amateur Series formally started in the 2017-18 season. There were two tournaments in 2016, four in 2017 and will be seven in 2020. Three events — the Rocky Mountain Amateur, Silverado Amateur and Grapevine Amateur — are/were new in 2020.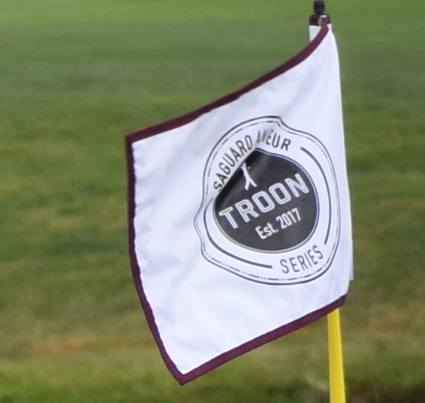 So what brought a Colorado-based addition to the Series? Though Edwards lives less than 15 miles from Colorado National, Jensen indicated he gave the CU coach the nudge necessary to make the move.
"We've been doing these events and working our tails off thousands of miles away (from their homes)," Jensen said. "In the state of Colorado, for instance, you have this great pool of players. CU has been a great, respected program. We're up the road (in Laramie). What an opportunity for us to bring this Series — that maybe some kids didn't know we were doing in Arizona, California, on the West Coast — here. I've been after (Edwards) a little bit and we kicked it around. But it just seemed to make sense because of the opportunity. This is where the (Mark Simpson Colorado Invitational is held annually during the fall portion of the college season. Colorado National PGA general manager) Matt Schalk and his staff have been great to work with, and Roy is dialed in with the superintendent, so it seemed really good and comfortable to be here."
And the situation with Covid-19 leading to the cancellation of so many events this year also prompted adding a couple of tournaments to the Series this summer.
"We felt like this event and the Silverado are the byproduct of a lot of events being canceled," Edwards said. "'Hey, these guys are going to want to have something to play. We need to provide that opportunity for them to play in tournaments at high-quality places.' That's how we ended up here."
More generally speaking, the impetus for the Series events was simple: at times of the year when there might be limited tournaments for high-level amateurs — especially college golfers not ranked in the top 200 in the world — to play in, try to help fill the void.
The idea germinated from a CU golfer asking Edwards where he might play in a high-level tournament in the early winter. Finding very little, the golfer ended up competing in a Gateway mini-tour event as an amateur.
"So I called Joe and said, 'Do you think we could try to do something?,'" Edwards recalling. "The guy that deserves a lot of credit for really getting it going is Brady Wilson, who's the general manager at Southern Dunes. Joe and him had worked together on some tournaments. He was an ideal person to understand what we were trying to do. I'm like, 'Let's just have our own event. You run tournaments, I run tournaments. Let's put a tournament together in the offseason for these kids and see what happens because I think they want to have somewhere to play because it's pretty quiet for a couple of months — especially for that bulk of players who aren't in the top 200 in the world. There was a need for events to be played.
"We feel like (the Troon Saguaro Amateur Series) is the only real amateur series that exists for high-level amateur golf. There's certainly a lot of junior tours. But that just kind of goes away once guys hit college — and the same with mid-ams too. We wanted to provide that experience and go to great golf courses. It's harder to get great golf courses at the amateur level on a more consistent basis. We're able to go to a real stable of great courses."
All of the Saguaro Amateur Series tournaments are held at Troon-affiliated facilities. Troon is the largest golf club management company in the world.
"The players ultimately decide whether you're doing a good job or not if they come back and they play," Edwards said. "And that's what they're doing. So the credit goes to the players."
The typical field size for Troon Saguaro Amateur Series events is about 90 players in the summer — when daylight hours are long — and a little less during the winter. Edwards and Jensen are the two administrators that travel to and work each tournament.
"We're always looking at opportunities that we can have another high-quality event for the players," Edwards said. "We don't just add events to add events. We want them to be really good events — like the Rocky Mountain Amateur in its inaugural year. It's one of the best tournaments in the month of July that's being played in the country. If we can do that, we probably will where it fills in a gap in the schedule. But I don't anticipate it being more than one or two. We want to make sure it makes sense for the players."