After extraordinary year, Connor Jones a shoo-in as CGA Les Fowler Player of the Year; other POY honorees include Chris Thayer, Chris Carlson, David Nelson and Hunter Swanson
By Gary Baines – 11/1/2022
(Note: The CGA women's Players of the Year story will be published later this week.)

With six holes remaining in the CGA Amateur at River Valley Ranch on July 31, Connor Jones was riding high. He'd just made three consecutive birdies to begin the back nine and stood at 27 under par for the tournament.
You read that right — 27 under par for the first 66 holes of the championship. Asked after the round if the thought of hitting 30 under par crossed his mind, Jones said, "I'd be lying if I said it didn't."
Alas, Jones struggled a little coming down the stretch and had to settle for a 24-under-par final score, which is still believed to be a record winning total for the CGA Amateur, which dates back at least to the 1930s. The win at River Valley Ranch also gave him a single-season sweep of the CGA's major men's titles — the Match Play and the Amateur.
Just a week earlier, not only did Jones take low-amateur honors at the Inspirato Colorado Open, but he tied for third place overall against a strong field which included many formidable professionals. And, he established the event's amateur scoring record by four strokes, finishing at 19 under par for four rounds. "The Colorado Open is kind of the next level, so that's probably the one I'm most proud of from the summer," Jones said. "I hung with them pretty well."
And so it went. That was the kind of year Jones has had in 2022. It's little wonder why the golfer from The Ranch Country Club has been named the CGA Les Fowler Player of the Year. In the men's points standings which are a big factor in the choosing of that player, Jones outscored the point runner-up, his Colorado State University teammate and 2019 CGA Player of the Year Davis Bryant, 2,065-910.
"It's pretty cool," Jones said of being named CGA Player of the Year. "I know a lot of really good players have won Colorado (amateur) Player of the Year. That's a cool honor to have. It's another steppingstone that builds more confidence."
For a player who wasn't heavily recruited by Division I teams when he attended Mountain Range High School in Westminster, his accomplishments this year have been a sight to behold. Some of the biggest highlights:
— Going into this week, he had won individual titles in three of his last five college starts. To anyone who knows about large-scale Division I tournaments, that goes beyond exceptional. It's little wonder why, as of the end of October, he was ranked No. 5 in the national college ranks individually by Golfstat, and No. 17 by Golfweek. Overall in the World Amateur Golf Ranking, Jones sits No. 176. Besides earning the Mountain West Conference title in early May, he earned two titles in Colorado — at the Gene Miranda Falcon Invitational and the TPC Colorado Collegiate. He and Bryant are two of the biggest reasons CSU started the season with three straight team titles.
— Also in Colorado, Jones almost won one of the nation's Elite Amateur Series events. But a birdie in sudden death by William Mouw left the Coloradan with a runner-up finish at the Trans-Miss at Denver Country Club in July.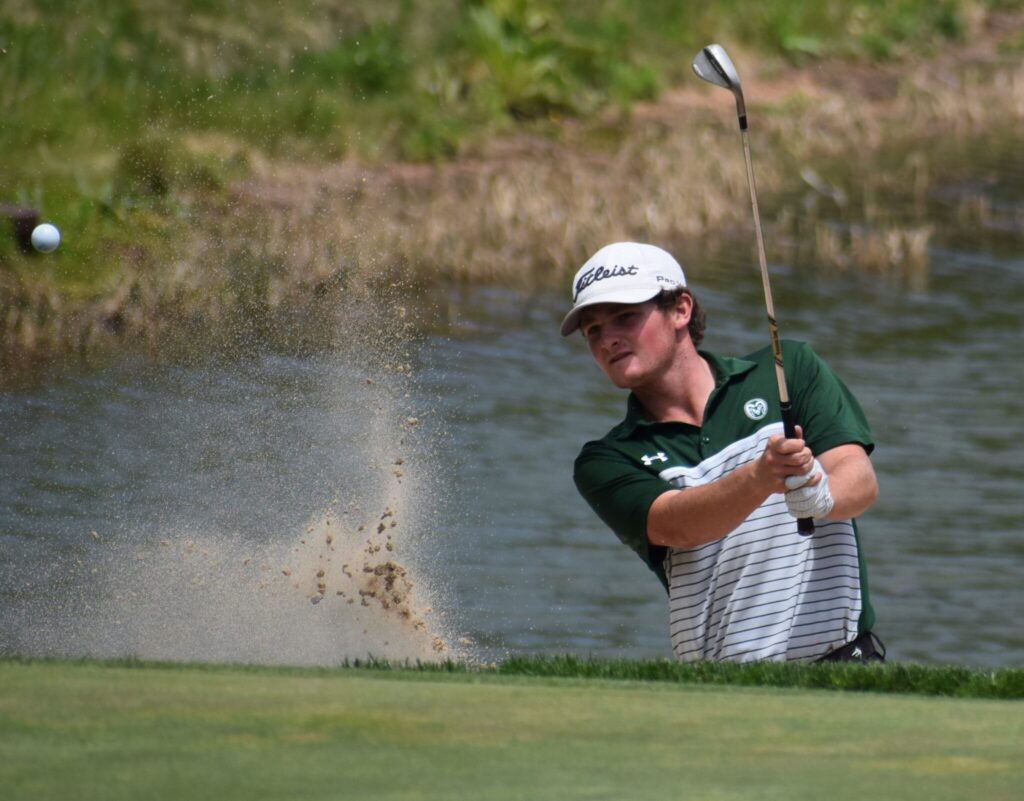 — By sweeping the titles in the CGA's majors and finishing as the low amateur at the Colorado Open, Jones became just the third person in history to complete that trifecta in a single season, joining Gary Longfellow (who won the Colorado Open outright in 1974) and Colin Prater (2020).
— In fact, since June 1, Jones' worst finish in a notable tournament (college or otherwise, including qualifiers for the U.S. Open and U.S. Amateur) was a fifth place in CSU's own Ram Masters Invitational in September.
"I'm trying to take it day by day. It's just kind of happening," said Jones, who recently was named one of the Colorado Golf Hall of Fame's Golf Persons of the Year. "I'm just going to kind of ride the wave as long as I can.
"I don't think I could have foreseen (how the last half year has gone). I'd been hoping it would happen at some point — kind of breaking through — but it's a culmination of a lot of different things coming together at one time. I've had a lot of change over the last four years, and everybody along my journey has helped me in different ways. Now all the pieces are falling into place."
Few people probably foresaw such accomplishments when Jones emerged from junior golf. He won the 2019 Colorado Junior Match Play, but wasn't truly exceptional within his peer group at that point.
"I don't think it's like a switch that turned on and off," he says now. "It's the culmination of a lot of different things — not only physical, like chipping and putting and whatever — but mental progression and maturity over the last year or two years that has helped me play the way I know I can play."
Michael Wilson, Jones' new head coach at CSU, certainly has been impressed.
"The sky's the limit" for him, Wilson said. "I don't think anything would surprise me. His skills are all really good and … he hasn't maxed out his ceiling.
"He's right up there as one of the best guys I've been around" in college golf.
Here are the other 2022 male CGA Players of the Year, along with some of their major accomplishments this year: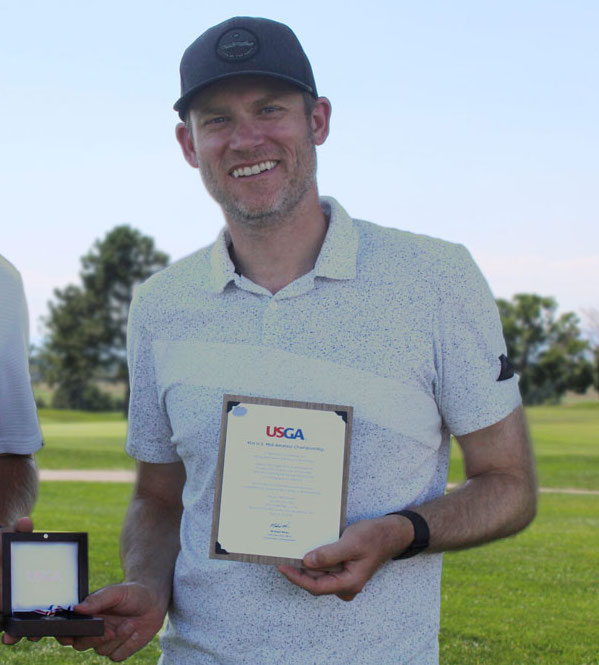 — Mid-Amateur Player of the Year: Chris Thayer of Golden, Metro Denver e-Club
If this seems like a familiar choice, it's because it is. This marks the sixth time since 2015 that Thayer has captured the CGA Mid-Amateur POY honor — a record total. And you can throw in the overall CGA Les Fowler Player of the Year honor in 2021.
This year, Thayer was pretty much neck and neck for the Mid-Am honor with Colin Prater, the 2022 CGA Mid-Amateur champion.
This year, Thayer competed in two USGA national championship, advancing to the U.S. Amateur Four-Ball with Bryan Rusin and to the U.S. Mid-Amateur. At the latter, he not only made match play, but advanced to the round of 32 of the 264-man championship before bowing out to a two-time USGA champion, Scott Harvey of Greensboro, N.C.
In state, besides being medalist in U.S. Mid-Am qualifying, Thayer, 42, landed a spot in the round of 16 at the CGA Match Play. He and Rusin placed fifth in the CGA Four-Ball.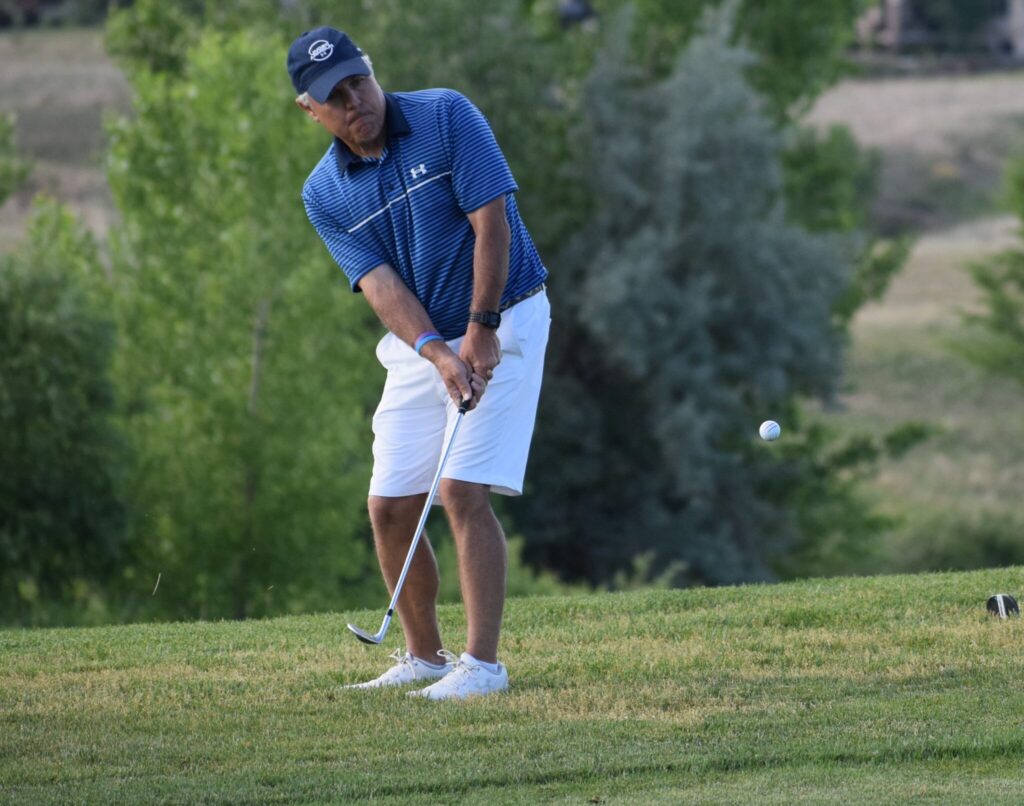 — Senior Player of the Year: Chris Carlson, The Links Golf Course in Highlands Ranch
Carlson's debut in a CGA senior individual championship went ideally as he won the Senior Match Play. The victory came when he sank a 12-foot birdie putt on the 19th hole of his finals match against 2010 champion Guy Mertz. Carlson's three CGA championship titles have been well spread out in the 21st century as he prevailed in the 2004 Mid-Amateur and the 2010 Four-Ball with teammate Michael Love.
Carlson, in a tight battle with CGA Senior Amateur champ Victor Minovich, earned the CGA's Player of the Year honor in his first year of eligibility.
Also in 2022, besides a couple of wins in smaller events, Carlson teamed with David Delich to finish runner-up in the CGA Senior Four-Ball. He placed 29th in the CGA Senior Amateur and sixth in the senior division of the CGA Western Chapter Championship.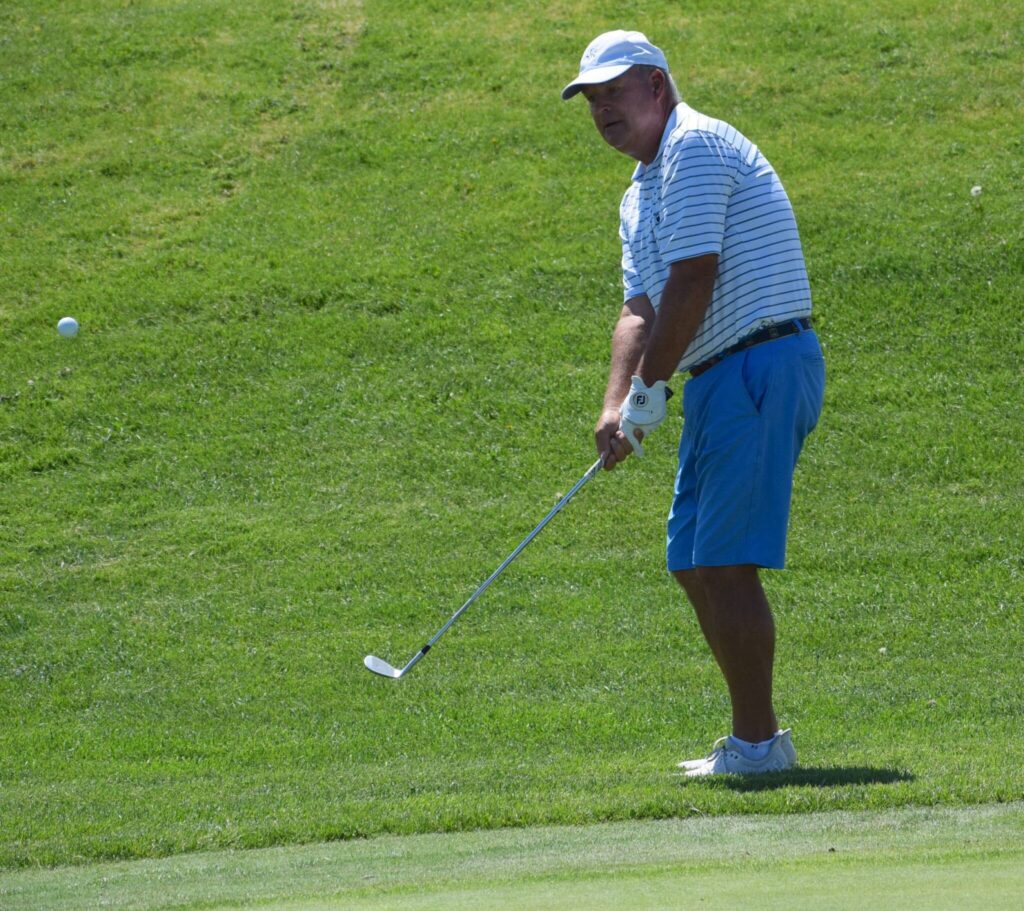 — Super-Senior Player of the Year: David Nelson of Littleton, Columbine Country Club
Nelson earned the CGA Super-Senior Player of the Year honor for the second time in the three golf seasons he's lived in Colorado since moving from Nevada.
This time, his season was highlighted by a title in the Super-Senior Amateur, where he overcame 2021 champion Roger Prenzlow in a playoff. In his three times competing in that event, Nelson has gone win, second in a playoff and win.
In the other CGA super-senior major, Nelson finished runner-up to Colorado Golf Hall of Famer Kent Moore in the Super-Senior Match Play.
Nelson also was in the mix for the title in the CGA Senior Amateur, where he placed third, two strokes behind champion Minovich. He advanced to the round of 16 at the CGA Senior Match Play.
Also in 2022, Nelson was inducted into the University of Nevada Sports Hall of Fame. At Nevada, Nelson was a two-time West Coast Conference individual champion — one of just three in that conference's men's golf history. Nelson went on to capture seven state titles in Nevada — four state amateurs, two mid-amateurs and one senior amateur. Then in events limited to the Northern Nevada Golf Association, he won 11 additional amateur championships. His many other accomplishments include qualifying for the 1982 U.S. Open at Pebble Beach.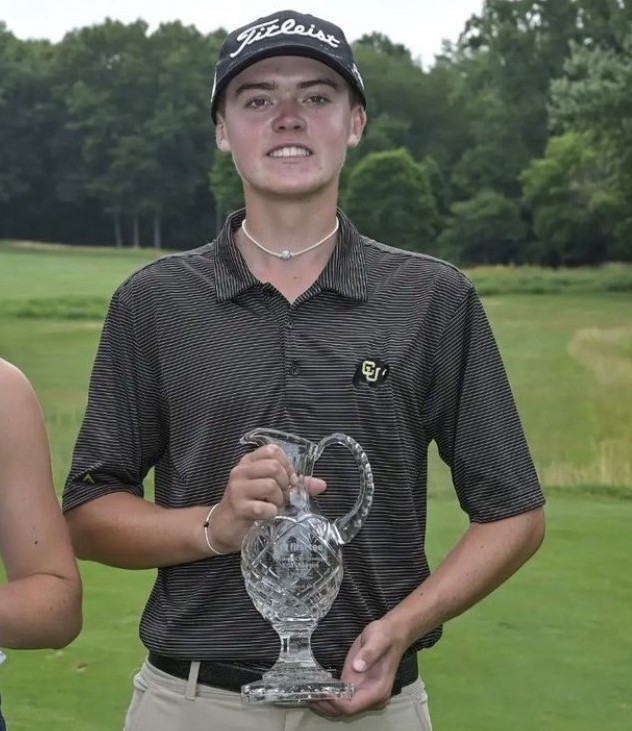 — Boys Player of the Year: Hunter Swanson of Denver, Green Valley Ranch Golf Club
Players of the Year honors are nothing new for Swanson, now a University of Colorado golfer. He was the Junior Golf Alliance of Colorado's Boys POY in both 2020 and '21.
Before wrapping up his junior career, Swanson won both state and national titles, and had other impressive finishes.
Most notably, a year after finishing second in a playoff in the First Tee National Championship — he was a member of the First Tee at Green Valley Ranch — he won the national championship by three strokes in 2022. Also, he prevailed in one of the Colorado junior majors, the Colorado Junior PGA Championship.
In addition, Swanson placed fourth individually while representing Colorado in the Junior America's Cup, which features some of the best junior golfers from the western U.S., Canada and Mexico.
Swanson, a graduate of the Hale Irwin Player Program at CommonGround Golf Course, finished runner-up among the boys at the AJGA Hale Irwin Colorado Junior and was third in the CGA Western Chapter Championship.