CGA sees new hire Lewis Harry as someone who is 'going places', like other previous directors of rules and competitions 
By Gary Baines – 12/2/2021
It was a hard way to learn a lesson, but it may have turned out to be a fork in life's road for Lewis Harry — one that's led him to a job in the Colorado golf industry.
About a decade ago, Harry was competing in one of the state high school golf tournaments in New Mexico — until he wasn't, that is. You see, Harry was late for his tee time, which led to him being disqualified in the biggest high school tourney of the year.
Harry cites the memory in pointing to a "very specific situation that got me interested in the Rules of Golf," he noted in a recent phone interview. "From that point forward, I kind of made it a point that I would know the rules to a better degree. As a high school kid, you think you know the rules — and you think you know everything. As a 17-year-old myself, that was clearly not the case.
"So I got into the rules. … That's what sparked it."
And that spark has brought Harry to Colorado, where he's been hired as the CGA's director of rules and competitions, succeeding Robert Duke, who left the position last spring to take a job as a manager of rules and competition on the Symetra Tour. Harry's official first day in his new role is Monday.
Harry, 27, spent the first 22 years of his life in southern New Mexico — specifically, Las Cruces, a city just north of the Mexican border and the home to New Mexico State University, where Harry attended a PGA Golf Management University Program.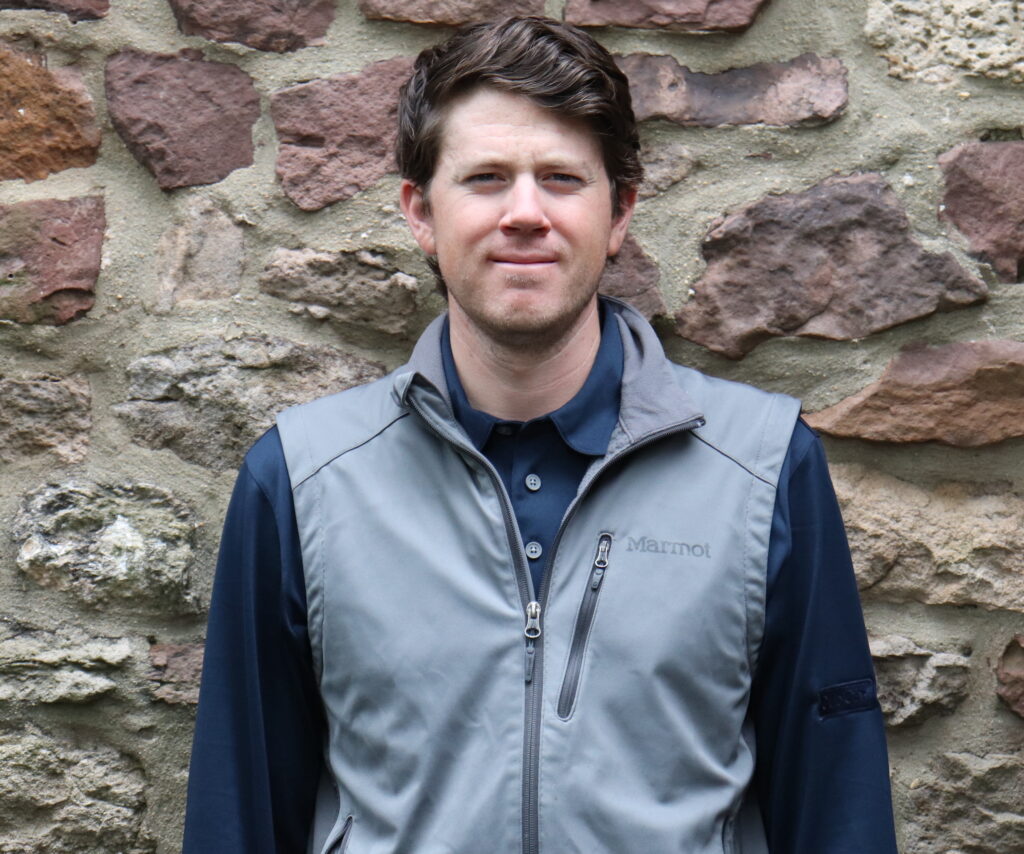 For the last handful of years, Harry has been a staff fixture at the Philadelphia PGA, most recently with the title of Junior Tour director.
"I'm very happy we were able to find somebody who fits that unique mold" of former CGA employees such as Thomas Pagel (now the USGA's senior managing director of governance), Pete Lis (now a rules official on the PGA Tour) and Duke, said Ed Mate, the CGA's executive director. "It's like seeing a mini (younger) Robert, a mini Pete, a mini Thomas. Whether he's with us for a year, two years or 10 years, who knows? But he's going places. I like hiring people who are ambitious and want to spread their wings. We'll be the beneficiary of that — at least for a while."
Though Harry has spent his recent years on the East Coast, he has, as noted, spent the great majority of his life in the western U.S. And he's looking forward to returning.
"Obviously, being from New Mexico and out west, I'm a big fan of being back out in the open country where you have a view of the mountains around you," he said. "Living in Philadelphia, that's not really something you get very often at all. As far as the city, (Denver has) a lot of similarities to Philly. It's pretty easy to get around. It's not a small city, it's not a big city. I think I'll like the culture of Denver a lot. I think it fits my personality, it fits the way I go about my business. I think I'm going to fit in really well in Denver."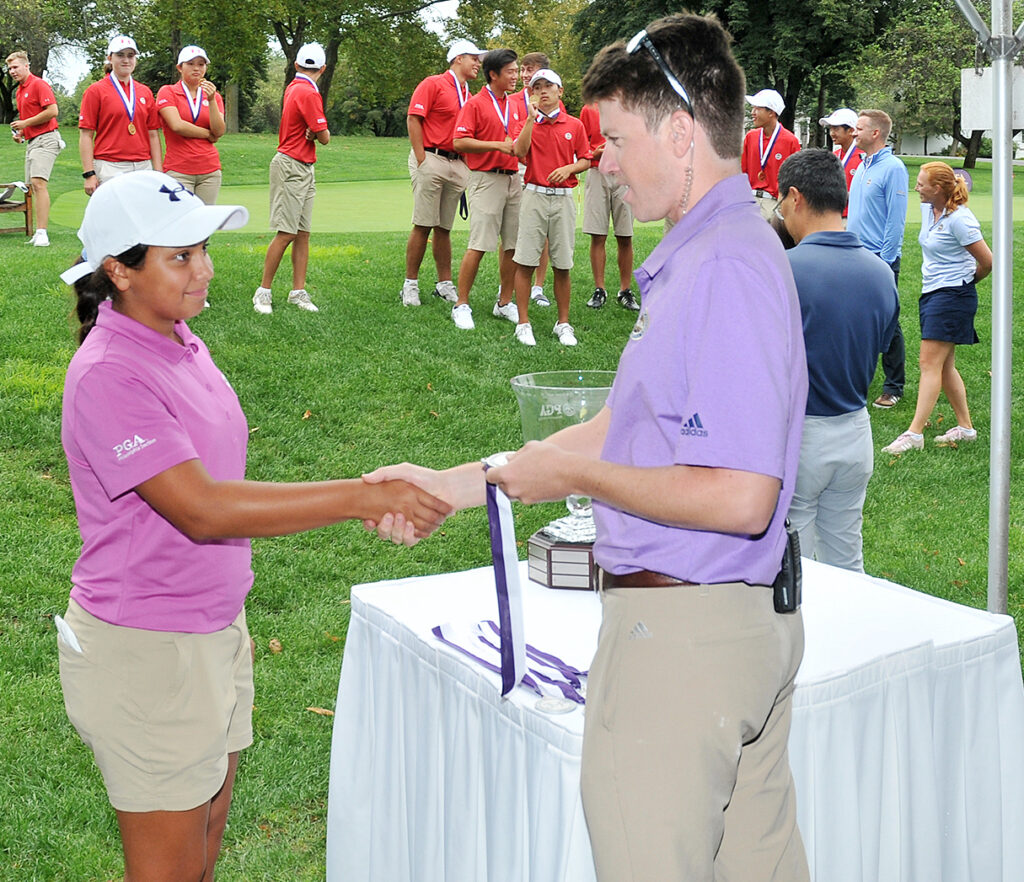 But despite Harry long living in a neighboring state to Colorado, his trip out to interview for the CGA job marked his first time in Denver — at least not counting simply passing through the airport.
"It was a quick trip (less than 48 hours in Colorado), but I was able to experience a little of Denver," he said. "Two perfect 70-degree days, which was nice."
So what about the job as director of rules and competitions for the CGA particularly drew Harry's attention?
"I've rooted myself in tournaments. My ultimate career goal is getting to the highest level of tournament administration — whether that's with a tour or some sort of big organization," he said. "Going from a PGA Section and working on the junior golf side of things, then jumping up to be a director of rules and comps with an amateur body, it seemed like a really good step forward to increase my tournament knowledge, my tournament abilities. Also, just on the rules side of things, I love the rules of golf and I love being a rules official. That opportunity was a big draw for me to really enhance my rules muscle too."
In his new position, Harry will play a very similar role as Duke did during his 4 1/2-year tenure with the CGA. He'll run championships, qualifiers and other tournaments, conduct rules seminars and handle many related things. And, as was the case with Duke, he'll primarily oversee men's tournaments, while director of competitions Kate Moore will mainly handle women's events, though there will certainly be crossover and exceptions.
Harry has been a Class A PGA of America member for almost four years, and he'll become the second one on staff at the CGA, joining Mark Kelbel, the program manager of The Broadmoor Caddie & Leadership Academy.
"He's a PGA member; that's No. 1," Mate said of Harry and what he brings to the table in his new role. "No. 2 is a deep, deep passion for the rules, and to me, that's like job 1 for a director of rules and competitions. You have to really have a passion for the rules. Some people like to run tournaments but they don't have a passion for the rules. There's a difference, and it shows. I'm really excited we're having that skill set back. We had it with Pete, we had it with Thomas, we had it with Robert, and we'll have it with Lewis.
"He comes from a PGA Section, which is good because that's given him a real insight as to how the PGA Sections operate. I don't know if we've ever had a staff member — other than me — who had worked at a PGA Section. I know from firsthand experience that not only does it give you respect for the PGA golf professional, but it also exposes you to the inner workings of the PGA of America, which is good too."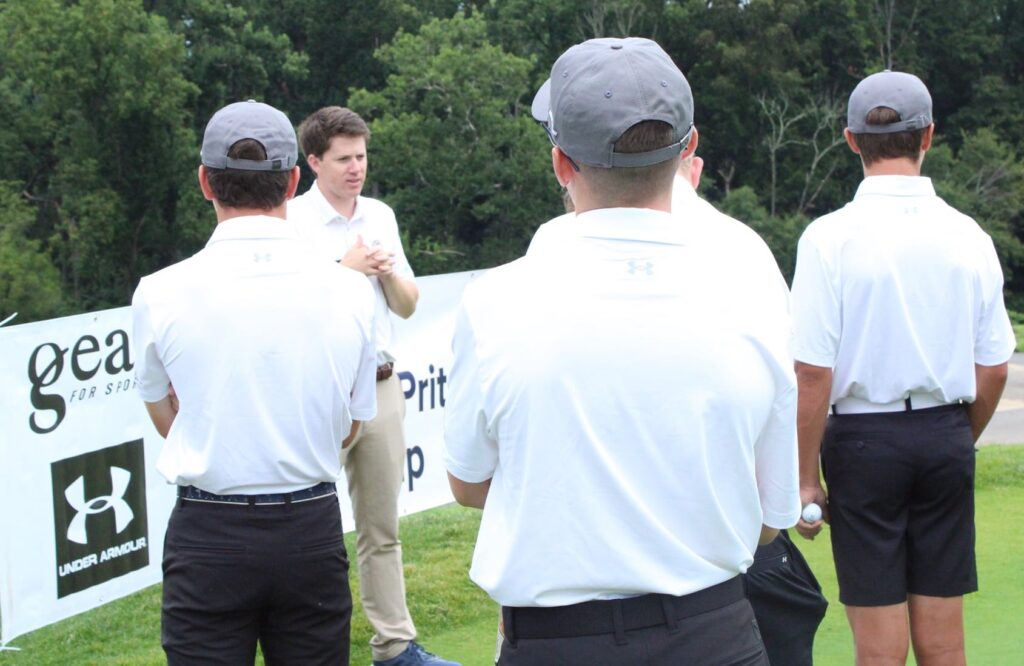 Meanwhile, Harry will be working for an amateur body — a state golf association — for the first time.
"I'm super excited," he said. "I'm really thrilled for the opportunity. From my research and the background stuff I've done, I've heard nothing but good things about the CGA. I'm excited to make the transition from a professional association over to an amateur body. That's the change I'm most excited to make."
Harry graduated from the PGM program at New Mexico State in 2017. During his time in college, he interned at a private golf club, which didn't go ideally.
"It wasn't a good experience for me. It wasn't where I could see myself sticking in the golf business," he said. "My next internship was in golf administration — the Philly PGA. From Day 1, being on that side of the business, I kind of fell in love with being onsite at tournaments, being in the field doing golf course setup. Basically just watching other people player golf, which kind of sums up the life of a golf administrator."
Following PGA Golf Management internships at the Philly PGA in the summers of 2015 and '16, Harry was hired in 2017 as a full-time tournament coordinator at the Section, earning his first full-time position after coming out of college.
From the sounds of things, Harry shouldn't have too much trouble adjusting to the hectic CGA tournament schedule during the warm-weather months. In many respects, he's been there, done that with the Philly PGA, which he said runs about 130 events a year between the professional side of things and its junior tour. Harry estimates he personally helped with 40-50 events per year.
"I'm coming from that same world so I know what I'm jumping into a little bit," he said. "I'm no stranger to the grind of the season and kind of (it) being a non-stop go from the April to October time frame.
"The best way I can put it is, I'm kind of jumping from one fire into another one."
Harry grew up playing tournament golf, among other sports, but notes that at this point, his days as a competitive golfer are largely behind him.
"They are seeming to be in the rearview mirror a little bit" — he said, while quickly adding he still enjoys playing and is happy shooting a score "that starts with a '7'. There may be a time when I sneak out to play in a Colorado PGA Section event if I have the chance.
"I started as a player, but when I realized my curve wasn't steep enough, that's when I started to get serious with the PGM program and seeing what other routes I could take."
And now that route runs straight through Colorado.