Local planning group, including CGA, playing pivotal role in this year's unique U.S. Girls' Junior that Eisenhower GC is hosting
By Gary Baines – 4/17/2023
Not that it would ever be far from mind with just a few months left before the U.S. Girls' Junior championship begins at Eisenhower Golf Course at the Air Force Academy, but even if the situation did slip from Ashley Harrell's attention, it wouldn't take much for her to quickly be reminded of what awaits.
All she has to do is look around her.
"I'm sitting amidst boxes — and I have some cones, some parking vests, some hangers and some garment racks for caddie bibs," the CGA's chief operating officer noted earlier this month during a phone conversation.
Such is the life of Harrell, given her role as a co-chair — along with former USGA Executive Committee member and Colorado Golf Hall of Famer Christie Austin — of the local Planning Committee for the national championship, which also includes the leadership team from Eisenhower GC.
The 74th U.S. Girls' Junior will be unique in some respects. One way is that it marks the first USGA championship ever conducted on a U.S. military base. In addition, something that is not unprecedented but is unusual is a USGA Allied Golf Association serving as a "host group" for a USGA championship — a role the CGA is playing for the U.S. Girls' Junior this year.
It did happen in 2018 for the U.S. Girls' Junior, with the Northern California Golf Association taking on those duties for a championship that was held at Poppy Hills Golf Course, which is owned by the NCGA. But mainly, the membership at many host courses takes on a lot of the duties — such as volunteer recruitment, aspects of player hospitality — and allocates funds to that end.
In the case of the 2023 U.S. Girls' Junior, the CGA is teaming up with folks at Eisenhower GC and the Air Force Academy to fill that role.
"From our end, we'd say it's incredible they stepped up to do this," Julia Pine, a director of championship communications for the USGA, said in a recent email. "Without their support, we wouldn't be able to bring our championship to a military organization's golf course, so we're very grateful."
That "military course as host of a USGA championship" angle is a source of great pride all around in the case of this event, which is set for July 17-22 at Eisenhower's Blue Course.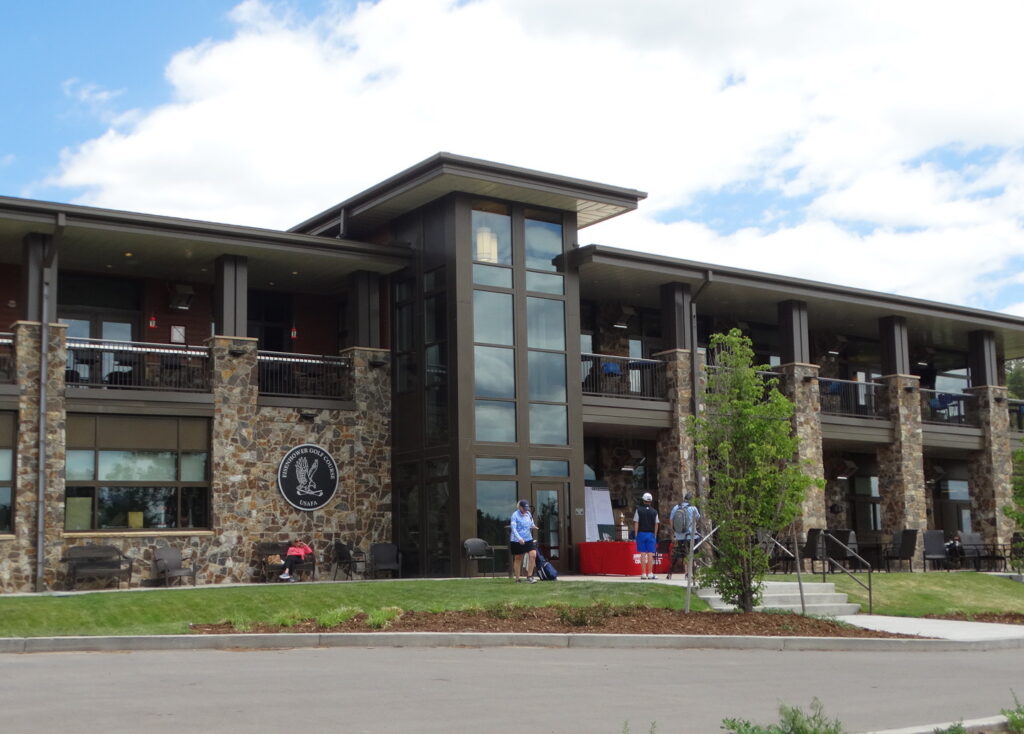 "Absolutely it's a huge thing, and the USGA is as excited as we are," said Steve Wallace, the PGA general manager at Eisenhower GC, who's attended the 2019 and '22 Girls' Juniors in preparation for this year. "We've got a lot of neat things planned that other facilities aren't going to have — like the Wings of Blue Parachute Team jumping in, and a flyover at the opening ceremonies (on July 15). I was a little intimidated when I went to a couple of (U.S. Girls' Juniors). Some of those clubs are huge. But from the USGA's perspective, they're not going to be able to offer what we offer."
Austin is certainly no stranger to USGA matters, or the organization's national championships. She's qualified for 20 USGA events as a competitor. And on the other side of the aisle, she's well versed on what the roles the USGA plays, having served on the USGA Executive Committee from 2007-13 and as the first female chair of the USGA Rules Rules of Golf Committee in 2012.
Given that background, Austin is very much looking forward to this year, which includes two USGA championships being held in Colorado for the first time since 2008, with the U.S. Amateur being contested at her home course, Cherry Hills Country Club, Aug. 14-20. Austin is going to be a rules official at both championships — she's served in that role for the U.S. Girls' Junior more than a half-dozen times — and leading up to them, she's taking significant volunteer roles. In addition to co-chairing the local planning committee for the U.S. Girls' Junior, she's working on player services (registration and private housing) for the U.S. Am.
But first things first — the U.S. Girls' Junior at Eisenhower.
"I think it's going to end up being a unique experience for the girls, but also really special," Austin said of the event. "That's a beautiful part of the state of Colorado, and I think they're all going to be really excited to be there."
Indeed, as just about anyone who has played the two courses at Eisenhower can attest, not only is the setting very nice, but the opportunities are abundant to encounter a variety of wildlife: elk, deer, coyotes, wild turkeys — even the occasional bear or mountain lion. Situated at close to 6,800 feet, Eisenhower GC truly brings home the Colorado mountain experience.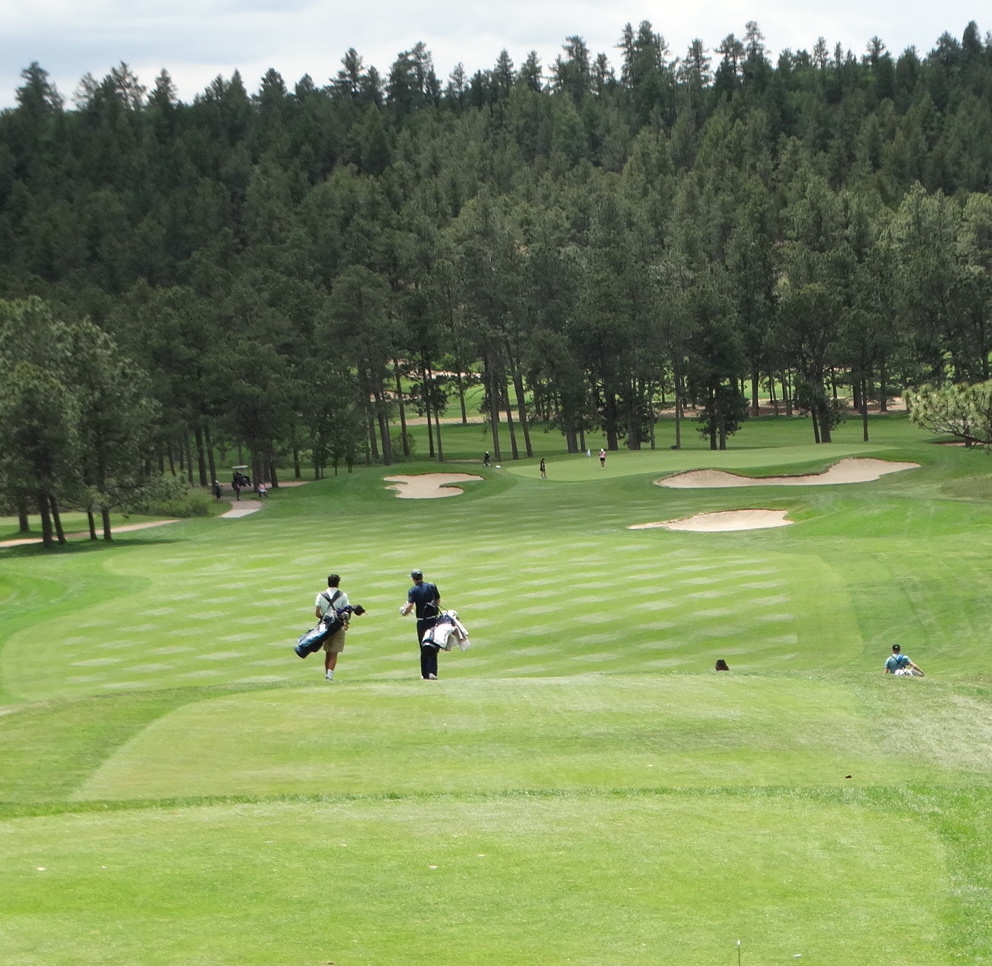 "The beauty of our golf course — I always say this — is there's nothing out there but golf," Wallace said. "There's no homes, no roads, there's nothing. There's not many courses that I've been around in my whole life that can say that there's no homes on the golf course; even the best of the best have homes on them. It's pure golf once you tee off, with animals and bears. You're out in the woods here. That will be a treat for the players. It's a great golf course" designed by Robert Trent Jones Sr.
Another way this U.S. Girls' Junior will set itself apart is its elevation. In the championship's history, which debuted in 1949, the only host sites with similar elevation (within 1,000 feet) are Hiwan Golf Cub in Evergreen 58 years ago and Forest Highlands in Flagstaff, Ariz., nine years ago.
All in all, in several respects this will be a U.S. Girls' Junior that is very much atypical.
"It's very special" in that respect, Austin said. "And if you talk to (executive director) Ed Mate and the rest of the staff at the CGA, they're super excited about this opportunity — and very engaged. They've put a lot of time and effort into making this a really special championship. It's very unique and we're lucky to have them."
The U.S. Girls' Junior originally was scheduled to come to Eisenhower in 2020. But, due to Covid-19 safety concerns, the championship was canceled for the only time in its history that year. But, with the 2021 and '22 tournaments having been previously scheduled for other sites, the 2023 Girls' Junior was scheduled for Eisenhower.
Though some tweaks were made in the plans for championship week, the idea of a host group was kept in place, with the CGA taking on that host organization role for '23 after the since-disbanded Junior Golf Alliance of Colorado had been in place for 2020.
"I think the championship experience will be enhanced because of the delay," Harrell said. "Eisenhower was able to complete a few projects (in the interim). They built a new pavilion, they were able to finish their new putting green. So from the players' perspective and from the golf course perspective, that time was really beneficial."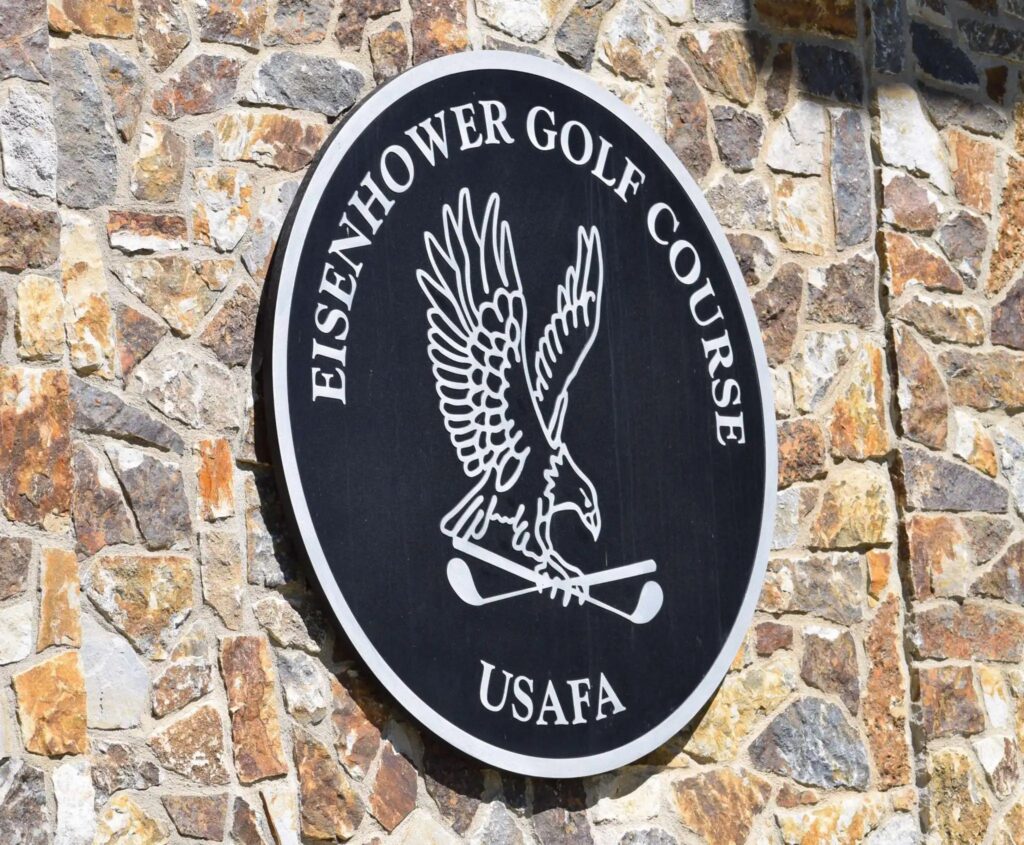 For the CGA, its host role responsibilities included raising about $400,000 for the championship. The association will partner with the USGA in many respects, but the two organizations will oversee different aspects of the event.
"The USGA is obviously responsible for the whole championship, but I really see most of their role as inside the ropes — the rules, the course marking, the yardages, the hole locations," Harrell said. "We're more focusing on the ancillary things — making sure we have vendors there, we'll be host the opening ceremony welcome party for the girls, securing all the volunteers. We're funding the championship — the CGA is. All those things that make the event all it can be that's not golf."
Said Austin: "It was important that we stepped up to help them achieve the goal of having the greatest Girls' Junior championship ever. I don't think it could be done without (the efforts of the CGA and the local planning team)."
In that regard, for instance, Austin is helping make sure the 156 competitors have a special experience — particularly in the days leading up to the championship. For instance, she's arranging for video greetings from former U.S. Secretary of State — and St. Mary's Academy and University of Denver alum — Condoleezza Rice; Rose Zhang, the No. 1-ranked women's amateur in the world and 2021 U.S. Girls' Junior champion; and Rachel Heck, a former NCAA individual champion and Zhang's Stanford teammate.
"Condi, I thought it was special if we could get her involved," Austin said. "Her schedule doesn't allow her to attend, so the next best thing was to get her on video.
"The other interesting thing is Rachel Heck. She wants to the first woman professional player that also serves in the (Air Force Reserve). So she has sort of a military desire in her future. So it'll be great to have a message from her as well."
Having served on the USGA Executive Committee, Austin also has plenty of high-level connections that can help the efforts of the local Planning Committee for the U.S. Girls' Junior. And her personal experience competing in 20 USGA championships over the years is invaluable as well.
"I think Christie's experience with running national championships and playing in national championships has been very helpful," Harrell said. "She has the perspective of the players, she's very in tune with high school-age girls and what they might want and expect from a championship. She's working on a few special projects to bring some special video messages to the girls. Her experience and her connections have been the biggest help there."
Said Austin: "Having played in 20 national championships, I know what makes them special. And I will say the group at the Air Force Academy is very engaged as well and really excited about it."
Yes, as anyone who has experienced them can attest, the flyovers and parachute team jumps planned for the opening ceremonies on July 15 figure to leave quite an impression for competitors and their families.
As far as the championship itself, Eisenhower's Blue Course will likely present a good challenge for the U.S. Girls' Junior competitors. That's especially true of the greens, some of which (think hole No. 9) can be among the most confounding in Colorado, along with those at The Broadmoor, Hiwan, Rolling Hills and some others.
"I think it will be a huge test," Wallace said of the course. "But I go back to how good these girls are. They're going to play a couple of practice rounds. It's not going to be as shocking as it would be for a higher handicap to come here and play these greens. They've played all over the country and world. They've seen tough greens before. But I don't know of many greens that I've played on that rival us."
Green speeds for the championship figure to be in the 10-10.5 range in the Stimpmeter, Wallace said.
"Tee to green out here, it's pretty in front of you here. But if you miss it in the wrong spot and try to get up and down, it's virtually impossible. Playing for pars on certain holes is absolutely the way to play out here."
Another challenge will be golfers primarily accustomed to playing at sea level adjusting to elevation around 6,800 feet, which could lead to 10-15 percent yardage adjustments, depending on the competitor.
The USGA agronomy team was scheduled to be at Eisenhower today (April 17) in preparation for hitting the mark with setup of the golf course, which will play at roughly 6,778 yards and to a par-72.
"Our superintendent, Tony Scites, is as good as they get," Wallace said. "He's been here for 36 years, so I'm sure they'll use a lot of his input. We've hosted a Division I (college) event out here for the last 55 years (the Gene Miranda Falcon Invitational) and he's been here for 36 of them, so I think his input is going to be valuable."
Three months before the U.S. Girls' Junior is scheduled to begin, one of the key things on the Planning Committee's radar at this point is recruiting volunteers and caddies for the championship — and training the volunteers regarding their specific tasks.
"I need 90 caddies and I have 35 right now," Wallace said. "I'm confident we'll get them. I need 200 volunteers and I have 120. I'm confident we'll get those. We haven't even reached out to other clubs yet. But there's just so many moving parts to it. Everything has been on paper so far. As far as the actual boots on the ground, that's going to be a month out. A lot of planning has gone into the actual implementation of the event."
For information on volunteering or caddying for the U.S. Girls' Junior, CLICK HERE.
Wallace hopes that plenty of spectators come out to catch the action during the U.S. Girls' Junior.
"I just hope there's a ton of people who show up," he said. "I know from Ashley at the CGA that they're going to advertise it all over TV stations, magazines and golf talk shows. I think if people knew how good these players are, they'd show up."
To that point, winners of the U.S. Girls' Junior in the 21st century including such standouts as Zhang (2021), Minjee Lee (2012), Ariya Jutanugarn (2011), Lexi Thompson (2008) and Inbee Park (2002).
Going further back, champs include Nancy Lopez (1972 and 74), Amy Alcott (1973), Hollis Stacy (a record three times: 1969, 70 and 71), JoAnne Gunderson Carner (1956), Mickey Wright (1952), Marlene Bauer Hagge (1949).
Among the players with strong Colorado ties who have won U.S. Girls' Junior titles are Carol Sorenson Flenniken (1960) and Stacy (1969, '70 and '71). Runners-up with local connections include Barbara McIntire (1951 and '52), Maggie Martin Giesenhagen (1961), Lauren Howe (1974, in addition to being a two-time stroke-play medalist), Nancy Abiecunas (1999) and Kimberly Kim (2009).
"The talent level is incredible" for this championship, Austin said. "I think people who spend some time watching these girls will be duly impressed, let's just say."
The 2023 championship will be the fourth time the U.S. Girls' Junior has been conducted in Colorado, with the previous visits coming in 1957 (Lakewood Country Club), 1965 (Hiwan Golf Club) and 1982 (Greeley Country Club).
The winner of this summer's Girls' Junior will qualify for the 2024 U.S. Women's Open and Augusta National Women's Amateur and the 2023 and '24 U.S. Women's Amateur.

About the Author: Gary Baines owns and operates ColoradoGolfJournal.com