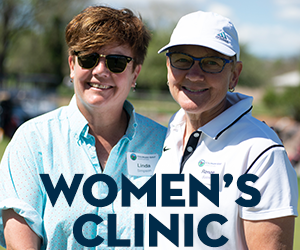 Women's Playing Clinic at Chipeta GC
Playing clinics are for golfers of intermediate skill level who are comfortable playing from tee to green. Participants will play 9-holes and come across 4/5 instructors throughout your round.  Instructors cover course management, provide tips on the mental side of the game and answer any questions you may have.  Swing mechanics will not be covered.
COST: Members: $55, Non-Members: $70
Not a member yet? JOIN TODAY!