14 months after first receiving invitation, DU's Zanusso 'can't wait' to test her game at Augusta National Women's Amateur
By Gary Baines – 3/24/2021
Last April, Anna Zanusso was supposed to be competing in arguably the biggest golf tournament of her life, the Augusta National Women's Amateur at the site of the Masters.
Instead, the University of Denver golfer found herself in her Italian hometown, just northwest of Venice, in a "strict lockdown" due to Covid-19 safety concerns.
Not only was she not competing in a prestigious tournament at one of the most famous golf courses in the world, but she was almost entirely confined to her house — 24/7.
Once the remainder of the 2019-20 college golf season was nixed for good in mid-March, Zanusso left DU and returned home to Italy.
"As soon as I came back in March, we were in a strict lockdown," she said. "I was in my house for two months and didn't play golf for (three) months. I was just (occasionally) hitting some balls in my backyard. I played my last round like March 10, then I played my next round about June 20.
"It was absolutely the longest time for me. It was kind of difficult because I practice almost every day for at least two or three hours. So being home without being able to even hit a golf ball was so difficult at first. I was really missing touching my golf clubs, seeing the ball fly. That's why I was so happy when I went back on the golf course."
And now, roughly 14 months after receiving an invitation to compete in the second annual Augusta National Women's Amateur, Zanusso will actually tee it up at Augusta National the week before the Masters. After last year's tournament was canceled due to Covid, edition 2 is set for March 31-March 3.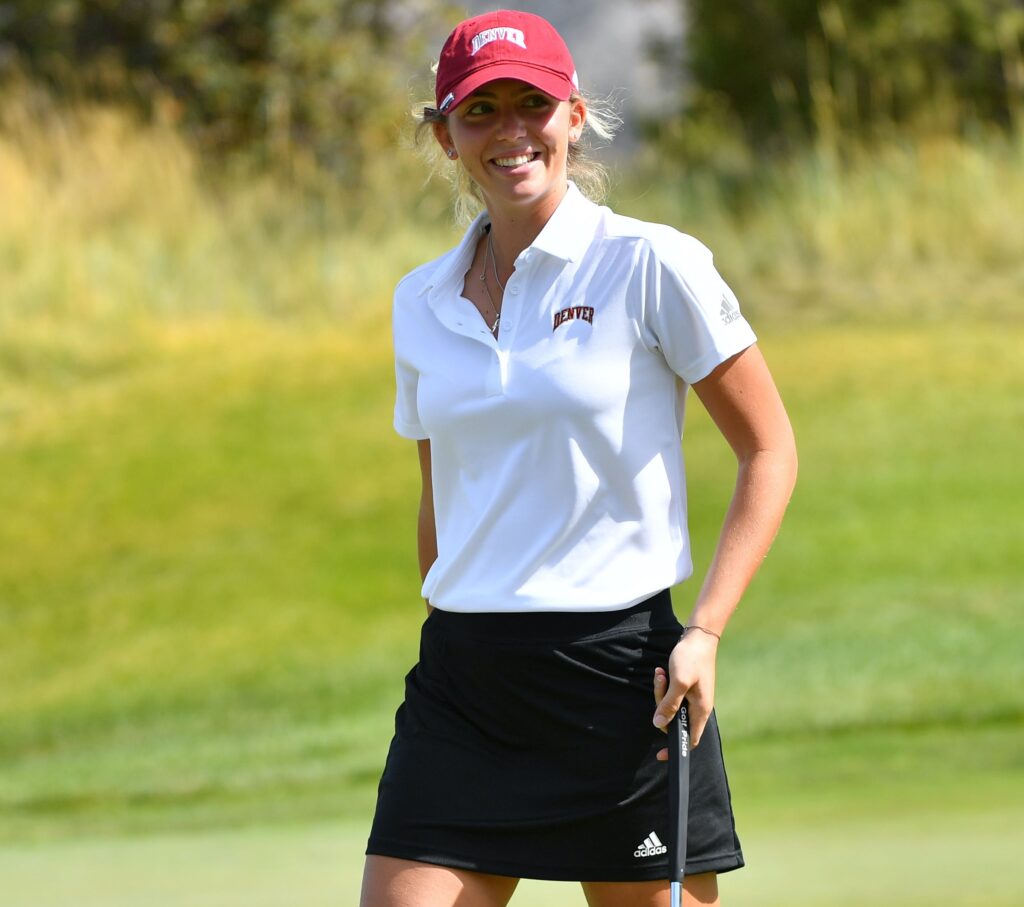 Eighty-two players from around the world are set for the 54-hole event, with the first two rounds set for Champions Retreat Golf Club in Evans, Ga., then the 30 golfers who make the 36-hole cut competing at Augusta National on April 3. The complete field, including those who missed the cut, will play a practice round at Augusta National on April 2.
"I can't wait for the atmosphere at the event," said Zanusso, who has never stepped foot on Augusta National Golf Club. "It's going to be a really special tournament. I can't wait to walk on those greens that I just saw on TV. The best players in the world play there. I also can't wait to test my game on such a tough course."
Joining Zanusso in Georgia — and serving as her personal rooting section — will be her head coach at DU, Lindsay Kuhle, and Anna's dad and her coach from Italy.
"I think a realistic finish for her right now is to make the cut and play at ANGC on Saturday," Kuhle said in an email. "That would be a dream come true for her, her coaches and family — and her team here at Denver supporting her from afar."
Zanusso, who will turn 21 next month, is one of four Europeans on the DU women's golf roster.
Of course, the inaugural ANWA event was won by a Coloradan, Jennifer Kupcho, who played her final six holes at Augusta National in 5 under par in the final round in 2019. And now, Zanusso is the lone player with strong Colorado connections who will compete in the second ANWA. (Though, it should be noted, that Texan Kennedy Swann, who won the 2018 CGA Women's Match Play, is also in the field.)
Zanusso, now a sophomore at DU, had a stellar freshman year as a Pioneer, abbreviated though it was. In just her second start as a college golfer, she won against a field of 96 players at the Golfweek Conference Challenge at Red Sky Golf Club in Colorado.
Then in February at the Westbrook Invitational, she made national headlines by tying the single-round women's NCAA record by shooting a 61 en route to another victory. All told for the season, Zanusso won twice in nine starts and added four other top-11 finishes. In other words, she only placed outside the top 11 three times. All told, her stroke average of 71.63 was a single-season record for the DU women's program.
That would be a heck of a season for any golfer, much less a freshman adjusting to life about 5,400 miles from home.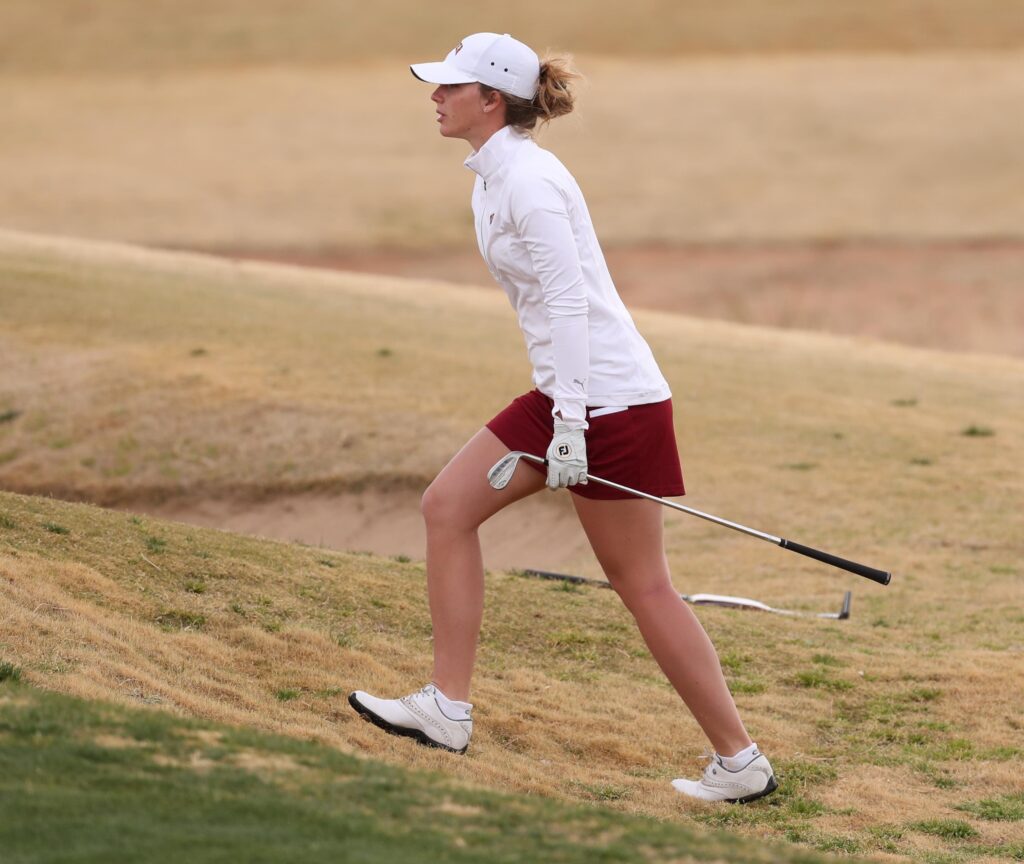 Since Zanusso returned to DU in January after 10 months in Italy — a time during which she finished second in the Italian Ladies Match Play Championship — she hasn't yet returned to her freshman form, though she's competed in just two college tournaments this season. Zanusso placed 11th in a field of 18 and 56th in a field of 80. Her stroke average so far this season is 76.0.
But between now and the Augusta National Women's Amateur, there's one college tournament left in which to post a strong finish as DU competes at the Arizona State Ping Invitational Friday through Sunday in Phoenix. From there, Zanusso will fly back to Denver, then on to Augusta on Monday. (March 28 Update: Zanusso finished 42nd out of 84 players in Phoenix, posting rounds of 76-74-73.)
"She may not have had the start to the season that she hoped," Kuhle said of Zanusso. "I think it's been challenging for most players to get back into the groove of college golf after being away 10 months. It's a grind: the practices, competitions, workouts and balancing academics. She does a fantastic job in all of these and I think it just takes some time to re-adjust to it again. She was only with us six months before leaving for 10 months, so she's still new here."
At her peak, Zanusso was 49th in the Women's World Amateur Golf Rankings. And even with the relatively slow start to the college season, Zanusso is ranked 95th in the world.
"She's still a top 100 player in the world and her ball-striking is better than most," Kuhle said. "She is so consistent with that and she's a competitor. Once she gets her putter going like she did at Westbrook when she shot 61 (last year), she will be shooting under par every round, in my mind, because her ball-striking is that good."
For her part, Zanusso believes her game will round back into form soon.
"Last year, I was playing really well (late in the winter)," she said in English, one of three languages she speaks, along with Italian and Spanish. "I was confident in my game. Then I think the Covid (shutdown) kind of hurt my game. Still, this (last year) I've had a chance to work hard and I know I can shoot (very good) scores again. Of course, maybe I cannot shoot 61 every day, but I feel good when I'm out on the golf course. I know with the work I've done this past year, I'll be ready."
As Kupcho can attest, the Augusta National Women's Amateur presents a rare opportunity.
"After it was canceled last year I was really scared that they would not be able to play this year, so I'm really happy to have the chance to play" at Augusta, Zanusso said. "I can't wait for that after more than a year now (since she received the invitation initially). It's going to be amazing.
"Being invited was amazing, but I know my work is not done until I play really well and am satisfied with my game. I really want to play my best game and finish well."